Overview
Enhanced data strategies are top of the agenda as regulators ask institutions to store more and more information on clients, costs, products and how business has been conducted. Yet better ways to gather, store and manage data from a huge range of sources is about more than avoiding censure: firms are increasingly waking up to the multiplicity of benefits better data management can bring, from improved investment performance and client outcomes to reduced risk to the business and operational efficiencies.
This wide-ranging thought-leadership event will examine the whole wealth management piece through the lens of modern data strategies, encompassing portfolio management, back-office administration, client records, marketing and more to point the way forward for firms seeking to actually use data, rather than merely having it. This is an unmissable event for institutions looking to turn data into actionable intelligence and get commercial benefit from information that is all too often siloed, unusable or even lost altogether.
Topics for discussion will include:
· The data management requirements contained within new (or tightened) regulations like MiFID II
· How firms can ensure they are evidencing suitability rigorously and efficiently
· How better data management can enhance investment performance and lead to better client outcomes
· The ways business risk can be mitigated through better use of data
· What the pillars of a good Management Information approach are, and how that data can fuel business growth
Agenda
8:15am – 9:00am: Registration
9:00am – 10:30am: Panel discussion
10:30am – 11:00am: Networking
---
Logistics
Date and Time
Date: Tuesday 25th April - 2017
Time: 8:15 am – 11:00 am
Venue
Carlton Club
Address: 69 St James's Street, London, SW1A 1PJ
Telephone: +44(0) 020 7493 1164
Speakers' Chair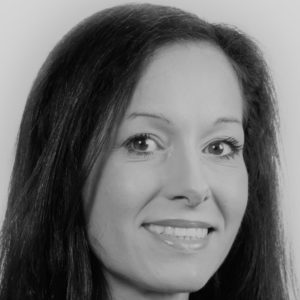 Wendy Spires
Head of Research
ClearView Financial Media
Wendy has been a wealth management journalist, researcher and consultant for a decade, covering a huge range of international markets and sub-sectors over that time. Known as a technology and communications specialist, she has written an array of in-depth reports on issues affecting private banks and wealth managers, ranging from compliance and innovation trends through to client experience, branding and marketing strategies. As well as speaking at conferences in both the UK and abroad, Wendy also regularly consults for wealth and asset managers, including carrying out research projects among end H/UHNW clients for both internal and external purposes.
Speakers

Greg B Davies
Head of Behavioural Science
Oxford Risk
Greg is a specialist in applied decision science, behavioural finance, and financial wellbeing – improving decisions through behavioural science.
Greg started the banking world's first behavioural finance team as Head of Behavioural-Quant Finance at Barclays, which he built and led for a decade.
In 2016, he founded consultancy Centapse, recently merging with Oxford Risk to combine behavioural consulting with the development of decision support tools to help people (and organisations) across the financial services industry make better decisions.
Greg holds a PhD in Behavioural Decision Theory from Cambridge; is an Associate Fellow at Oxford's Saïd Business School; a lecturer at Imperial College London; and author of Behavioral Investment Management.
Greg is also the creator of Open Outcry, a "reality opera" premiered in London in 2012, creating live performance from a functioning trading floor.

Jean-Philippe Bersier
Director of Business Development
ERI Banking Software
Jean-Philippe Bersier is a long term career professional within the software and IT services business having held senior management positions for large prestigious international & Swiss companies. He has more than 15 years of experience in sales and consulting for large IT projects in the banking sector.
Jean-Philippe Bersier has joined ERI Bancaire in 2002 as Business Development Director. He is in charge of the development of new markets and the management of the sales team. Before joining ERI Bancaire, Mr Bersier was Sales Director for the Financial Markets Division at Cap Gemini Ernst & Young, Switzerland. He successively worked at Siemens Switzerland before accepting the position of Sales & Marketing Manager at Unicible (acquired by IBM). Mr Bersier holds a MBA in Economics from University of Lausanne (HEC).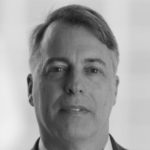 Keith MacDonald
Senior Advisor Wealth Management
EY
Keith is Senior Adviser Wealth Management for EY, helping to develop their brand and business, having led EY's Wealth Management and Private Banking business for over 10 years. He is also advising a range of fintechs and other start/scale ups on strategy, distribution, partnerships and funding. He is a trustee and adviser to several philanthropic and charity bodies.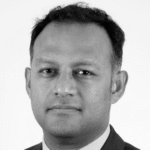 Rohan Shetty
Rohan Shetty, Head of IT, Credit Suisse
Credit Suisse
Rohan Shetty is the IT Head for the Private Bank in London and Guernsey. Rohan first joined Credit Suisse as a graduate in 1995 as a Systems Engineer, before leaving to study for a Masters in 1998. After completing his Masters, Rohan ran a start-up firm before returning to Credit Suisse in 2002. He joined the Private Bank to help build a new IT platform and has overseen its continuous development to this day. His team manage all the IT applications used by the Private Bank to support their business and ensure regulatory compliance. Most recently, they launched a digital private banking app specifically for its UK booked Wealth Management clients.
Rohan holds a BSc in Computer Science and an MSc in Management Science both from the University of Edinburgh.