Overview
Switzerland must focus on new ways to compete in the international financial world. But what should this focus be?
The recent revelations in the Panama Papers have again thrown the spotlight on the workings and propriety of the provision of wealth management services and combined with increasing geo-political pressures, especially around transparency, each wealth management centre must now find a new way to compete.
There are now many more people with red flags and with the Common Reporting Standard and information sharing with the US, together with competition from a growing number of other centres, the landscape has never been more challenging for Swiss wealth management.
Switzerland's leading position can be maintained but it will require new directions upon which to compete in the world; service, asset management, unique wealth structuring vehicles, convenience…
Which should be the focus? What needs to be done to strengthen and enhance Switzerland's offering?
And how can technology be leveraged in this challenging new environment?
Agenda
08.15 – 09.00 Registration and refreshments
09.00 – 10.30 Panel session and Q&A
10.30 – 11.00 Networking
---
Logistics
Date and Time
Date: Thursday 16th June - 2016
Time: 8:15 am – 11:00 am
Venue
Beau Rivage, Geneva
Address: Quai du Mont-Blanc 13, 1201 Genève, Switzerland
Speakers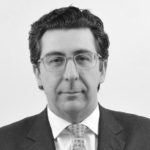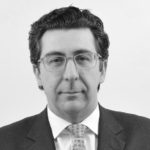 Jean-François Bunlon
Market Head - Managing Director Swiss Domestic, Geneva Location Head
HSBC Private Bank
Jean-François is Market Head - Managing Director Swiss Domestic,  Geneva Location Head with HSBC Private Bank (Suisse) SA.   He was previously with UBS AG,  first as part of GAM, the alternative asset manager  in London and then in Zurich as Co-Head of Strategic Analysis for UBS Global Wealth Management .  Prior to this he was with LEK Consulting, advising financial services and private equity firms.  He started his career with Barclays in the United Kingdom.

Tom Burroughes
Group Editor
ClearView Financial Media
Tom Burroughes is group editor of ClearView Financial Media, publisher of WealthBriefing, WealthBriefingAsia and Family Wealth Report. Tom has worked at ClearView since 2008, reporting on news stories, interviewing industry leaders, writing features and comment pieces, and has spoken at conferences in London, Guernsey and Vienna, among other locations. He has discussed the industry's issues on Reuters television and the BBC. Previously, Tom was wealth management editor of The Business, the weekly UK magazine run by the Telegraph Group, from 2007 to 2008. Before that, he was a correspondent in various roles at Reuters, the global newswire. Between 1994 and 2000, he was a reporter for Market News International, a New York-headquartered newswire.

Chris Hamblin
Editor
Compliance Matters
Chris Hamblin has edited numerous publications in the compliance trade press since 1997, among them Compliance Monitor, Money Laundering Bulletin and Fraud Intelligence, writing for all those titles even after his departure. He was the commissioning editor at Complinet between 2000 and 2009 and set up the web-firm's anti-money-laundering website in 2001. He is now the editor of Compliance Matters, Offshore Red and IFC World.

Osmond Plummer
Managing Director
Wealthcoaching.ch
Osmond Plummer, is a Geneva-based wealth management expert active internationally as a trainer, coach and adviser of wealth management professionals. He is a senior lecturer in finance at the London Institute of Banking & Finance and visiting faculty at EU Business School in Geneva. Osmond worked in private banking in Guernsey, Hong Kong and Dubai prior to moving to Geneva in 1999. The Swiss correspondent for WealthBriefing and the founder of www.wealthcoaching.ch, Osy holds an MBA from Warwick University Business School and PGCHE in Banking & Finance. He is a fellow of the Chartered Institute of Bankers.

Jorge Yui
Vice President, Digital Banking Strategy Advisor
J P Morgan
Jorge is Vice President, Digital Banking Strategy Advisor with JP Morgan (Suisse). Jorge has wide ranging technical expertise up to board level spanning international Private Banking, investment strategy, and social media.
With banking system implementation experience in 17 countries gained as a Senior IBM Managing Consultant and inside major banks and financial institutions including Deutsche Bank, Julius Baer, Credit Lyonnais, Credit Suisse, and China Merchant Bank.
To be announced soon
Register
---