Overview
Wealth and asset managers the world over are urgently seeking ways to optimise the way they make and manage investment portfolios. Sudden shifts in the investment landscape have become the new normal, while both clients and regulators alike are putting the value institutions deliver under unprecedented scrutiny. In a fast-moving world, constructing portfolios that are demonstrably suitable for investors and efficiently managing them has become fraught with complex challenges.
This wide-ranging learning event will address the most urgent issues facing institutions today and point the way forward for firms seeking to thrive rather than just survive as pressures mount. Topics for discussion will include:
The extent to which discretionary investment portfolios can – and should – be customised for the ultimate benefit of investors
How investment preferences are changing amid the rise of robo-advice, and how portfolios can best reflect clients' evolving wants and needs
Where institutions can really differentiate their investment offering and foster long-term, trusted advisor relationships
How institutions can maximise portfolio performance and operational efficiency while also minimising risks
Agenda
08.15 – 09.00 Registration and refreshments
09.00 – 10.30 Panel session and Q&A
10.30 – 11.00 Networking
---
Logistics
Date and Time
Date: Thursday 9th February - 2017
Time: 8:15 am – 11:00 am
Venue
Hotel President Wilson
Address: 47 Quai Wilson, Geneva, 1211, Switzerland
Speakers' Chair

Tom Burroughes
Group Editor
ClearView Financial Media
Tom Burroughes is group editor of ClearView Financial Media, publisher of WealthBriefing, WealthBriefingAsia and Family Wealth Report. Tom has worked at ClearView since 2008, reporting on news stories, interviewing industry leaders, writing features and comment pieces, and has spoken at conferences in London, Guernsey and Vienna, among other locations. He has discussed the industry's issues on Reuters television and the BBC. Previously, Tom was wealth management editor of The Business, the weekly UK magazine run by the Telegraph Group, from 2007 to 2008. Before that, he was a correspondent in various roles at Reuters, the global newswire. Between 1994 and 2000, he was a reporter for Market News International, a New York-headquartered newswire.
Speakers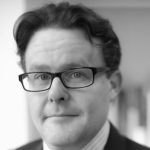 Paul Bebber
Regional Sales Manager UK and Central Europe
Advent
Paul Bebber is responsible for growing and developing SS&C Advent within the wealth, family office and asset management market place and has been growing the SS&C Advent market share in Switzerland and Central Europe for 18 months. Paul joined SS&C Advent in 2013 and has worked in investment and wealth management solutions companies for over 18 years. He started his working career at a Canadian fund management house specialising in fund accounting, portfolio management support and treasury operations and later moved into solution consulting and solution analysis with a private banking software company.

Luc Filip
Head of Wealth Management Investments
Banque SYZ
Luc Filip joined Banque SYZ SA in January 2015 as Head of Discretionary Portfolio Management and Head of Wealth Management Investments.
Prior to joining SYZ, he held various senior roles at BNP Paribas, Union Bancaire Privée and Reyl&Cie where he was in charge of the management of special discretionary mandates, fund selection and developing quantitative investment tools.
Luc Filip is a CFA charterholder and graduated from the University of Geneva. He is also a lecturer in Economics.

Alain Forclaz
Client Portfolio Manager, Multi-Asset Group
Lombard Odier Asset Management
Alain Forclaz, Client Portfolio Manager within our Multi-Asset Group. He joined in January 2016.
Alain joined from Kereon Capital, a wealth management and consulting boutique based in Lausanne, Switzerland. Prior to that, he spent over ten years in the City of London, as a derivatives trader and structurer. From 2007-2012 Alain was a Director at Royal Bank of Scotland, structuring, executing and risk managing a wide range of fixed income solutions for institutional clients. Prior to that he was a Vice President on the structured credit desk at Credit Suisse First Boston. He started his career as a structured finance analyst with Moody's Investors Service in 2002.
Alain holds a master's degree in mathematics from the Swiss Federal Institute of Technology, Lausanne (EPFL) and a PhD in mathematical sciences from Oxford University (UK).

Nicholas Hochstadter
Founder
IBO
Before founding IBO in 2005, Nicholas Hochstadter worked as a portfolio manager at Credit Suisse. Following this, he joined Ferrier Lullin & Cie as head of discretionary portfolio management. At Credit Suisse, he led the PMnet project to design and implement a fully automated system for the portfolio management process. Nicholas Hochstadter is a graduate of the Ecole de Management et de Communication in Geneva.

Xavier Ricbour
Managing Director, Head of Sales Management
HSBC Private Bank
Mr. Ricbour has more than 25 years of professional experience in the finance industry. He started his career as an Emerging Markets Equity Fund Manager at Swiss Bank Corporation under the direction of Gary Brinson. He then moved from Institutional Asset Management to Private Banking where he worked for Edmond de Rothschild and JPMorgan as a Discretionary Portfolio Manager for Spanish and Latin American clients. After several years he switched to an Investment Advisor role at Citibank  and HSBC Private Bank, always covering Latin American markets. Today he has redesigned the New Advisory Programme for HSBC Private Bank (Suisse) and he is now in charge of Sales Management.
Mr. Ricbour is fluent in French, Spanish and English and holds an MBA from Babson Graduate School of Business.
Register
---