Overview
Integrating the Full Balance Sheet:
From Investment to Lifestyle Management
In the next episode of our annual autumn Family Office Summit series, we will examine the wealth strategies family offices can deploy to ensure their members' well-being in the fullest sense and across generations, covering not only wealth accumulation and transfer, but also life or lifestyle concerns such as education, healthcare and security.
Discussion Topics:
Future-Proof Investment Plans
Lifestyle Management (Private Aviation, Residences. Education, Healthcare)
How Philanthropy is Changing
Optimising the Family Office Formula
Wealth Management Options for the UHNW: Can any firm truly satisfy their needs over the long term?
Break-out sessions will take place as part of the programme:
1. Why Speciality Fixed Income May Be a Wise Bet – Presented by Voya
2. Emergency Medical Intelligence: What Will Save Your Life? – Presented by Black Bag
3. Automating and Personalising Balance Sheet Reporting for Global Family Offices – It's All About the Data – Presented by Private Wealth Systems
For speaking and sponsor opportunities contact adriana.zalucka@clearviewpublishing.com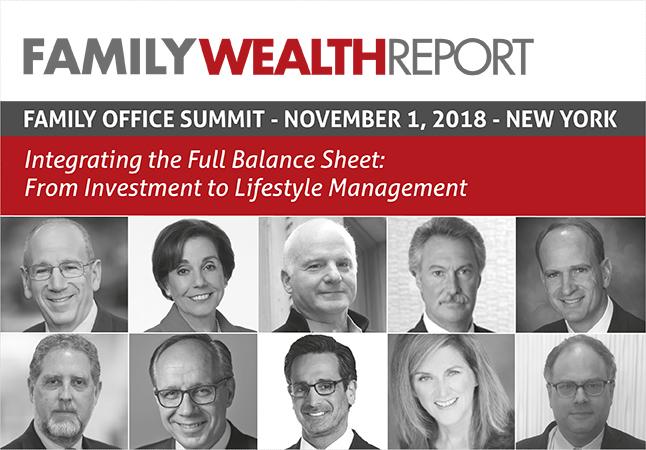 Strategic Partner

Keynote Speaker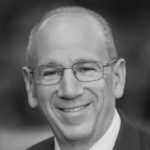 Charles Lowenhaupt
Managing Member
Lowenhaupt & Chasnoff
Charles A. Lowenhaupt is a recognized leader in managing wealth for ultra-high net worth families. He is also Chairman and CEO of Lowenhaupt Global Advisors. Charles has a Bachelor of Arts degree (cum laude) from Harvard University. He also has a Juris Doctorate (Order of the Coif) from the University of Michigan Law School. He is a member of the Bar of New York and Missouri. Charles is the author of The Wise Inheritor's Guide To Freedom From Wealth, published in 2018. He is also co-author of Freedom From Wealth with Don Trone, published in 2011.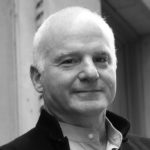 Michael W. Sonnenfeldt
TIGER 21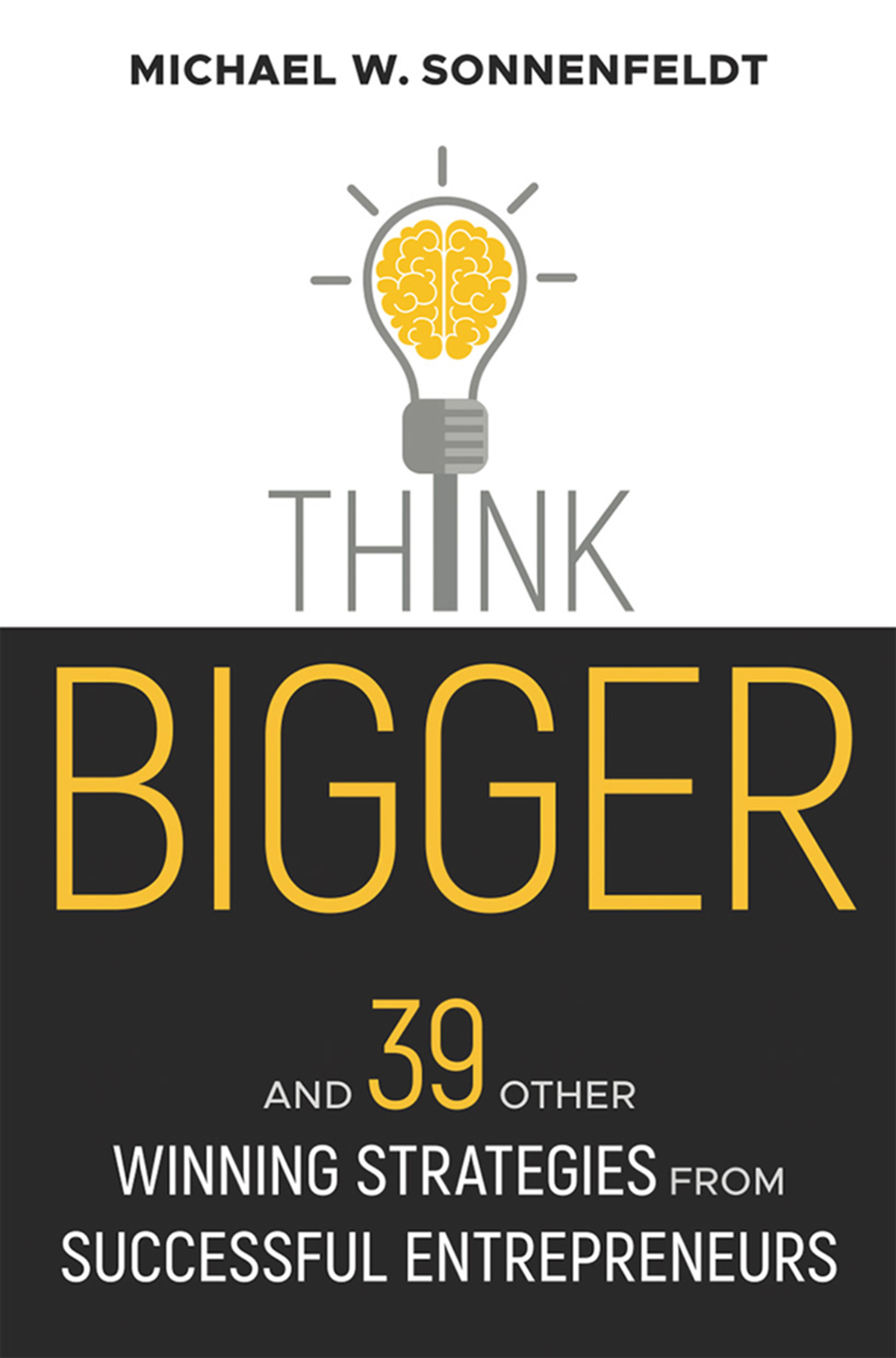 Michael W. Sonnenfeldt is the Founder of TIGER 21, the premier peer membership organization for high-net-worth wealth creators and preservers, and author of Think Bigger: And 39 Other Winning Strategies from Successful Entrepreneurs. TIGER 21's 600+ Members collectively manage personal assets of $60 billion.
Mr. Sonnenfeldt is a serial entrepreneur, philanthropist, and political thought leader. Through his private investment company, MUUS & Company, he has holdings in solar and other technologies related to alternative energy infrastructure applications.  Previously, he served as Chairman of Carmanah Technologies Corp., a public Canadian solar company.  Mr. Sonnenfeldt founded Emmes & Company, a boutique real estate investment firm that grew to over a billion dollars in assets. In 1980, he led the transformation of the Harborside Financial Center in Jersey City, NJ, the largest commercial renovation in the U.S. at the time.
Speakers

Arthur Bavelas
Founder, CEO
Bavelas Group Family Office and Family Office Insights
As an entrepreneur, author, and family office investor, Arthur Bavelas is a pioneer in developing one of the first private opportunity peer review networks for investors within the family office community.
He founded Family Office Insights in 1998 to provide meaningful access and engagement for active, socially conscious entrepreneurs and wealth managers.
Mr. Bavelas draws upon his own experience founding, building and exiting a successful technology startup to evaluate opportunities spanning technology, market access, and impact investing.
He frequently speaks about wealth preservation and legacy investing. His written work has been published in The Wall Street, Bloomberg, and Investment Advisor.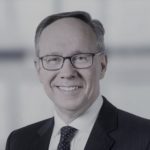 Joe Calabrese
COO Wealth Management
Key Private Bank
Joe Calabrese is Chief Operating Officer at Key Wealth Management. He is responsible for overseeing the development, integrated delivery, and strategic development of a full range of financial planning, investment, fiduciary and banking capabilities for Key's clients. He joined Key in 2016, and lends his knowledge and expertise to affluent individuals, families, business owners, and institutions. Before joining Key, Joe held a wide range of executive roles including President and CEO of Geller Family Office Services, and President of Harris myCFO, which focused on serving clients with a net worth in excess of $100 million. Joe graduated from McGill University with a joint honors degree in Economics and Finance and holds a Chartered Accountant designation. Joe actively serves on the advisory board of The UHNW Institute and the Gaples Institute for Integrative Cardiology.

Candyce Cohen
Global Sales Director
Private Wealth Systems
Ms. Cohen is a global sales director leading Private Wealth Systems' financial institution vertical.  She brings over 25 years' experience selling multi-asset, multi-currency portfolio management and investment reporting software to leading financial institutions globally. Cohen began her career leading IT for EAM at Raymond James, learning first-hand the challenges of capturing, reconciling and processing investment data.  After 9 years, she began consulting and selling enterprise performance calculation and reporting software.  Before Private Wealth Systems, she was at Temenos selling their wealth solution to global private banks.  Her unique experience in both operations and software sales provides a level of knowledge in great demand, and critical as Private Wealth Systems expands its leadership position in the family office market to sell into global financial institutions.

Maura Cunningham
Founder and Executive Director
Rock the Street, Wall Street
Maura Cunningham is the Founder and Executive Director of Rock The Street, Wall Street, (RTSWS) a 501(c)(3) nonprofit founded in 2013. Maura's span of 25 years in finance includes working on Wall Street for Merrill Lynch Capital Markets, Real Estate Syndication, UITs and Mortgage Backed Securities. She trades options to stay current with the market. Maura launched RTSWS to move girls forward in the field of finance. RTSWS is a financial literacy program designed to spark the interest of high school girls into careers of finance. RTSWS is adding four new cities this coming fall, making that ten US cities where the program is offered.

Michael Felman
President and CEO
MSF Capital Advisors
Michael Felman is President and CEO of MSF Capital Advisors, a global multi-family office.  Besides his own family office, his firm advises other family offices and a select group of HNW individuals. Mr. Felman began his investment career as an Angel Investor. He invested in real estate, film projects, technology companies and a restaurant. Mr. Felman received his B.A from Clark University and J.D. from Pace University. Some of his achievements include: Winner of Acquisition International 2013, 2014, 2015 Global Multi-Family Office Award; Winner of Wealth & Finance International 2014 Global Multi-Family Office Award. Mr. Felman is a member of the NYU Stern Family Office Council. He is a frequent speaker at family office, hedge fund and emerging markets conferences.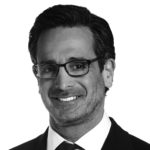 Andrew Hulsh
Partner
Pepper Hamilton LLP
Andrew Hulsh is a partner in the Corporate and Securities Practice Group of Pepper Hamilton LLP. His practice is focused on domestic and cross-border private equity-backed and strategic mergers and acquisitions involving private and publicly-listed companies; asset management matters; shareholder activist matters; initial and secondary public offerings of equity and debt securities; general public company representation under U.S. securities laws; and venture capital investments. Mr. Hulsh also has significant experience handling transactions involving companies based outside the United States.
Mr. Hulsh frequently serves as a resource for various leading television shows and publications including CNBC, The Wall Street Journal, Bloomberg News, Thomson Reuters and The Deal.

Mel Lagomasino
Managing Partner and Chief Executive
WE Family Offices
Maria Elena (Mel) Lagomasino has worked with financially successful families for more than three decades. As CEO and managing partner of WE Family Offices, a global family office serving UHNW families, she engages client families to build their wealth enterprises and provides the support and control they need to manage their wealth as a business enterprise. Before founding WE, Mel served as CEO of GenSpring Family Offices. Prior to that, she served as chairman and chief executive of JP Morgan Private Bank. She began her career at Citi. Mel serves on the Boards of The Walt Disney Company and The Coca-Cola Company.

Kim Laughton
President
Schwab Charitable
Kim Laughton is president of Schwab Charitable, one of the largest national providers of donor-advised funds and other philanthropic services. Schwab Charitable is an independent, 501(c)(3) non-profit organization established to make charitable giving simpler and more tax-efficient for individuals and their financial advisors. Since its inception, Schwab Charitable has facilitated more than $10 billion in grants to 130,000 charities on behalf of donors.
Ms. Laughton is responsible for setting strategy and priorities that support Schwab Charitable's mission to increase giving in the United States. Since Ms. Laughton became president, Schwab Charitable more than tripled annual grants to charities. Additionally, in Fiscal Year 2018 alone, the organization facilitated nearly $2 billion in charitable grants on behalf of donors.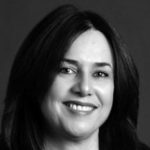 Gemma Leddy
Partner-in-Charge, PKF O'Connor Davies Family Office
PKF O'Connor Davies Family Office
Gemma Leddy, CPA is the founder and Partner-in-Charge of the award-winning PKF O'Connor Davies Family Office practice.  She is also managing director of PKF Funds and Family Office, headquartered in London. Gemma has spent over 30 years working with high profile and ultra-high-net-worth individuals, multi-generational families and family offices. Gemma and her team provide comprehensive financial management and CFO services, accounting and reporting, family investment administration services, tax planning and compliance, lifestyle and transactional support and family advisory services.   Before joining the firm, Gemma was the Chief Financial Officer of a private family office and investment firm and a Partner in a New York City CPA firm and led their Family Office and Business Management Division.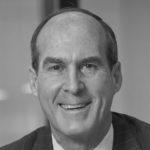 Jamie McLaughlin
Founder and Chief Executive
J. H. McLaughlin & Co.
In 2010, Jamie McLaughlin founded J. H. McLaughlin & Co., LLC, a management consulting firm focused on strategy and practice management for wealth management and investment advisory firms, private banks, trust companies, single and multi-family offices. He has over 25 years of experience in both senior operating roles and client-facing roles in the ultra-high net worth and family office segments of the industry. Previously, he was CEO of Geller Family Office Services, a partner at Convergent Wealth Advisors where he built the firm's New York office, the regional president of Mellon Private Wealth Management's New York region, and a financial advisor at Sanford C. Bernstein & Co., Inc., where he started in the wealth management industry. Earlier in his career, Mr. McLaughlin served in the Connecticut General Assembly for a decade as a two-term State Representative and a three-term State Senator.

Rebecca Meyer
Consultant
Relative Solutions
Rebecca is a consultant at Relative Solutions. Along with her colleagues, she helps families enhance the alignment of their business and financial practices with their values.  One of the underpinnings of Relative Solutions is the belief that building family intellectual, emotional and community capital is necessary for the preservation and growth of the family's other assets. 
Prior to joining Relative Solutions, Rebecca spent 15 years in the Family Office industry, most recently as Managing Director at Pitcairn, where she worked closely with the firm's largest families and developed a curriculum for family learning. Rebecca recently completed researching and writing a guidebook for social impact investors in collaboration with the Center for High Impact Philanthropy at the University of Pennsylvania. 

David Norton
Partner and Head of Aviation Practice
Shackelford Bowen McKinley & Norton, LLP
David T. Norton has an internationally recognized aviation law practice that focuses on business aviation regulatory, tax and transactional matters. He is active in many industry-related organizations such as the National Air Transportation Association and the National Business Aviation Association, and is a past Chair of the Aviation Section of the State Bar of Texas. Before becoming an aviation attorney Mr. Norton served in the U.S. Air Force, primarily as a KC-10A pilot and aircraft commander. He holds airline transport pilot and commercial pilot certification from the FAA, and maintains certification as an instrument and multi-engine flight instructor.

Randy Parrish
Head of Credit and Senior High Yield Portfolio Manager
Voya Investment Management
Randy Parrish is head of credit and a senior high yield portfolio manager at Voya Investment Management. As head of credit, Randy oversees the high yield, investment grade and emerging market teams. Previously, Randy was head of high yield and served as a portfolio manager and analyst on the high yield team since joining Voya in 2001. Prior to joining the firm, he was a corporate banker in leveraged finance with SunTrust Bank and predecessors to Bank of America. Randy received a BBA in business administration from the University of Georgia and holds the Chartered Financial Analyst® designation.

Carol Pepper
Founder and CEO
Pepper Hamilton LLP
Carol Pepper is Founder and CEO of Pepper International LLC, an award- winning family office located in New York City. Carol acts as the external chief investment officer to select families and single-family offices. She is an expert in social impact investing and a sought-after speaker on issues of interest to wealthy families. Carol also consults to families, often with needs in multiple jurisdictions, on creation and restructuring of family offices, preparing them for the next generation. She is quoted in top financial publications and appears on major business television news segments, including CNBC, Fox Business and Bloomberg TV.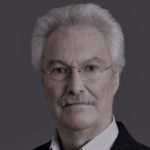 Steve Prostano
Partner, Head of Family Advisory Services
PKF O'Connor Davies
Steve is an innovator and thought leader in the global financial services industry. He has built leading MFOs and asset management firms and has advised industry leaders and UHNW families and family offices for over 30 years. Prior to PKFOD, Steve was the Head of Family Wealth Advisors, the first global MFO in the U.S. and a division of Bank of the West | BNP Paribas, where he served on the Bank's Senior Management Committee. He is also the founder of The UHNW Institute. Steve previously served as the CEO of Silver Bridge, President of Atlantic Trust, President of Chase Global Asset Management and he also held senior positions with Fleet, Mellon Bank, and KPMG.

Frazer Rice
President
Wealth Actually, LLC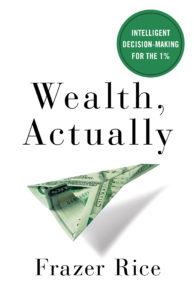 Frazer Rice is a leading private wealth manager, with fifteen years' experience advising millionaire and billionaire families on finances, including fiduciary and estate matters. His clients include business owners, hedge fund managers, real estate developers, corporate executives, foundations, and established families.
Frazer has been featured in the New York Times, the Daily Telegraph, and the Journal News, and he has appeared on cable television news networks. In addition to his financial expertise, Frazer is a member of the New York State Bar and a graduate of Duke University and Emory University Law School. He hosts a podcast and blog on politics, business trends, and entrepreneurship at FrazerRice.com.

Christopher Sidford
Founder and Medical Director
Black Bag
Dr. Christopher Sidford is a board-certified physician in Emergency Medicine with over twenty years' experience. Before founding Black Bag, he was an attending physician with the world renowned Lahey Clinic. He started his career at Boston City Hospital, where he graduated from the hospital's "knife and gun club." A U.S. Navy officer, Dr. Sidford served as faculty member of the Emergency Medicine Residency in San Diego. The Mojave Desert and the Arctic Circle were just some of the locations that challenged Dr. Sidford to teach and practice emergency medicine in remote and difficult conditions. Later, he helped to open a nuclear-, chemical, and biological-proof hospital on the island of Sicily.

Susan Sofronas
Managing Director
Geller and Company
Susan serves as a Managing Director of Geller Advisors and is responsible for the development of both short and long term strategic planning, and serves on the firm's Investment Committee. Her primary focus is to help clients achieve their wealth goals through effective integrated wealth planning and investment management.
Susan has nearly thirty years of experience in family office services advising families on all aspects of wealth management. This includes investments, financial management, and wealth transfer strategies. She has expertise in developing, advising, implementing and managing clients' investment portfolios across all asset classes including hedge funds, private equity and real estate. Susan is also a member of the firm's investment committee.

Walter Sweet
Senior Vice President
Rockefeller Philanthropy Advisors
As a senior vice president Walter Sweet oversees RPA's advisory and management practice. He also leads client engagements with foundations supporting health, community development, education and entrepreneurship. As part of RPA's impact investing practice, he advises investors on portfolios to generate both social and financial returns. He regularly serves on panels of philanthropic experts and is quoted by top tier media. To help RPA achieve its strategic and operating goals, Walter develops and oversees implementation of all processes for grant-making programs and reporting to clients. Walter holds a B.A. in American History from Columbia University and is a board member of the Business Outreach Center Network that facilitates minority entrepreneurs' access resources to launch businesses.

Bill Woodson
Executive Vice President, Head of Strategic Wealth Advisory and Family Enterprise Service
SVB Private
Bill Woodson is the head of Strategic Wealth Advisory & Family Enterprise Services at Silicon Valley Bank. In this role, he oversees a team that provides integrated investment, planning, and family office services to SVB clients. Bill helps innovators, business owners, and wealthy families address many of the challenges that come with substantial wealth, and he enjoys having an impact on his clients' lives.
Bill has spent his career advising founders, wealth creators, closely held business owners, and family offices across a wide range of wealth management disciplines, including investment management, taxation, estate planning, philanthropy, and wealth education. He joined SVB from Citigroup, where he was a managing director and head of the Family Office Group for Citi Private Bank. Before joining Citigroup, Bill was a managing director and head of the Ultra-High-Net-Worth (UHNW) and Family Office business for Credit Suisse.
Bill began his career in "Big Four" public accounting, where he spent a decade providing tax and related planning advice to clients. He left public accounting to run the family office of one of his clients, a Hong Kong–based family with 40 employees and operations in Hong Kong, San Francisco, and Vancouver. Bill was also a founding member of myCFO, an integrated wealth management and technology firm started by several well-known Silicon Valley entrepreneurs. Shortly before the sale of myCFO to Harris Bank, Bill joined Merrill Lynch's Private Banking and Investment Group and oversaw an integrated investment advisory practice for UHNW families and family offices ranging in net worth from $25 million to $2 billion. Bill earned a master's degree in accounting from New York University's Leonard N. Stern School of Business and a bachelor's degree in economics from University of California, Irvine.
A frequent author on wealthy families' issues, Bill co-wrote "The Family Office: A Comprehensive Guide for Advisers, Practitioners, and Students," published by Columbia University Press. He's been quoted extensively in financial publications and was named one of Family Capital's 100 Influencers – Consultants. In addition, he's a lecturer in the Master's in Wealth Management program at Columbia University School of Professional Studies, the chair of the advisory board for the Stanford University Global Family Office Initiative, and a co-founder of the UHNW Institute, an independent nonprofit that provides thought leadership and content helpful to families, family offices, and professionals.

Ford von Weise
Global Head of Aircraft Finance
Citi Private Bank
Ford leads our aircraft finance team. He has over 28 years of aviation experience with 2,500 hours, flying privately and in the U.S. Coast Guard Auxiliary and Civil Air Patrol.  He has also been a banker for 31 years and is the president of the National Aircraft Finance Association.
Previously, Ford was VP of Aviation Finance for Merrill Lynch Capital, GMAC Commercial Finance and VP of Capital Transactions at Lend Lease Real Estate. Ford began his career in at Chemical Bank and holds a joint History and Environmental Studies degree, Cum Laude, from the University of Vermont.
Advisory Panel

Charlotte Beyer
Founder of IPI
Principle Quest Foundation
A Wall Street veteran and entrepreneur, Charlotte Beyer has been identifying changes in the culture and dynamics of wealth management since 1992. Beyer's career spans 40+ years, first on Wall Street, and then as founder of the Institute for Private Investors [IPI] in 1992. A pioneer in social media, IPI hosted the first online community for investors when it went live in 1998. An Aresty Fellow of the Wharton School, Beyer continues to teach in Wharton's Private Wealth Management program, a five-day residential curriculum she co-created with Wharton in 1999.
Beyer continues to remain active in several industry groups, and her recent book, Wealth Management Unwrapped Revised & Expanded (Wiley 2017) describes key trends in the wealth management industry, including robo-advisors, the aging private client and 'women with wallets.' Currently, Beyer is President of the Principle Quest Foundation whose mission is women's empowerment.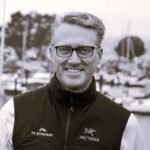 Douglas Fritz
Founder and CEO
F2 Strategy
Doug Fritz is the Co-Founder and CEO of F2 Strategy. Doug, a veteran CTO and sought-after wealthtech consultant, leads an all-star team of executives in technology-driven operations, digital client engagement, performance and implementation, among many other areas for clients. Through F2's Outsourced CTO (OCTO) model and strategy consulting services, Doug is passionate about helping firms of all sizes deliver exceptional client and advisor experiences. Doug is also an accomplished industry thought leader, speaker and judge at InIVest, American Banker, Financial Times, WM.com, RIAIntel, InvestmentNews, Family Wealth Report, WealthStack, and Financial Planning. He is also a winner of the 2021 ThinkAdvisor Thought Leader Luminary award.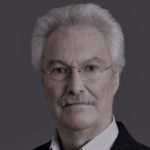 Steve Prostano
Partner, Head of Family Advisory Services
PKF O'Connor Davies
Steve is an innovator and thought leader in the global financial services industry. He has built leading MFOs and asset management firms and has advised industry leaders and UHNW families and family offices for over 30 years. Prior to PKFOD, Steve was the Head of Family Wealth Advisors, the first global MFO in the U.S. and a division of Bank of the West | BNP Paribas, where he served on the Bank's Senior Management Committee. He is also the founder of The UHNW Institute. Steve previously served as the CEO of Silver Bridge, President of Atlantic Trust, President of Chase Global Asset Management and he also held senior positions with Fleet, Mellon Bank, and KPMG.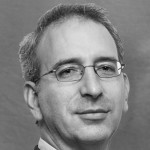 Avi Sharon
Executive Vice President and Product Strategist
PIMCO
Mr. Sharon is an executive vice president and product strategist based in the New York office. He is responsible for broad business management as well as developing and leading strategic initiatives aimed at driving growth within the traditional product franchise. Prior to joining PIMCO in 2018, he was a principal at Blackstone, where he helped launch the firm's retail alternatives initiative. Previously, he was a managing director at AllianceBernstein, where he ran multi-asset product management, led wealth management group research and marketing, and was interim head of investor relations for the firm. He has 18 years of investment and financial services experience and holds a Ph.D. from Boston University. He received an undergraduate degree from Emory University in Atlanta.
---
Register
---