Overview
The Third Edition of ground-breaking research on the Swiss External Asset Manager Market produced by WealthBriefing, this year in association with SS&C Advent, is to be launched at a Breakfast Briefing in Zurich on 6 June at the St. Gotthard Hotel, Zurich.
Wendy Spires, Head of Research at WealthBriefing will lead a panel of expert speakers, including Paul Bebber of SS&C Advent, which will be announced shortly.
The research will examine the multiplicity of challenges that this sector has endured in the past few years as well as the myriad opportunities that are afforded it. This research series has proven to be among the most popular studies in WealthBriefing's regular schedule of research.
Participants will benefit too from WealthBriefing's global expertise in analysing the EAM market. Findings from our recent Asia research will provide comparisons from which useful conclusions will be drawn.
Agenda
Registration from: 8.00 am
Start: 9.00 am
Finish: 11.00 am
---
Logistics
Date and Time
Date: Wednesday 6th June - 2018
Time: 8:00 am – 11:00 am
Venue
Hotel St. Gotthard
Address: Bahnhofstrasse 87, 8001 Zürich, Switzerland
Speakers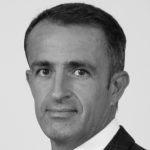 Benoit Barbereau
Head of EAM and Wealth Management Services
Union Bancaire Privee
Benoit Barbereau joined UBP in 2011 as COO Private Banking and was appointed Global Head of External Asset Managers & Wealth Management Services in 2017. Benoit has over 20 years' experience in wealth management and finance. Prior to joining UBP he worked for BNP Paribas Wealth Management Monaco as COO and for Morgan Stanley as a fixed income trader in London.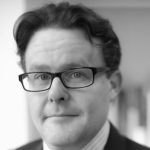 Paul Bebber
Regional Sales Manager UK and Central Europe
Advent
Paul Bebber is responsible for growing and developing SS&C Advent within the wealth, family office and asset management market place and has been growing the SS&C Advent market share in Switzerland and Central Europe for 18 months. Paul joined SS&C Advent in 2013 and has worked in investment and wealth management solutions companies for over 18 years. He started his working career at a Canadian fund management house specialising in fund accounting, portfolio management support and treasury operations and later moved into solution consulting and solution analysis with a private banking software company.

Dr Ariel Sergio Goekmen-Davidoff
Partner
Lindemann Rechtsanwälte
Ariel is a Partner of Lindemann Law, a Swiss boutique law firm, focusing on capital market law, entrepreneurs and wealthy families. Ariel is active in Switzerland, UK, Monaco, and Eastern Europe as well as Russia. He currently is on the board of wealth management firms, a trust company, private equity and an M&A firm and others, like several non for profit companies and charities. In his career, Ariel was a banker up to CEO Level and has accumulated a wealth of experience in the financial industry since 1983.
Ariel creates value both by understanding risk management, finance as well as business development and impresses with his problem solving capabilities and wide professional network.
Beside a doctorate, he holds an MBA from Rochester NY and an LL.M. from University of Zurich. He is a member of STEP, ITPA, IISS and IFA.
He contributes regularly to articles and books and is a regular speaker at conferences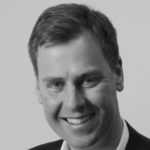 Mike Toole
Chief Operating Officer
Artorius Wealth
Mike is group chief operating officer and one of the founders of Artorius, a wealth manager that has shown strong growth since its inception in 2014. Operating from the UK and Switzerland and covering Europe and the Middle East, Mike has been the architect behind a model that delivers a multi-jurisdictional client-centric wealth-planning proposition underpinned by a strong governance infrastructure. Mike was previously a partner at accountancy firms RSM and Baker Tilly, where he was group operations director for the financial management and investment businesses. Prior to this he years' experience in financial services and banking with KPMG, Santander and UK mutual societies. He also helped found a Saudi family office and managed a substantial private equity portfolio.
Register
---