Overview
Agenda
07:45 – 08:30: Registration and Breakfast
08:30 – 09:30: Developments in Family Offices – Structure, Achievements and Governance
Family offices are strengthening their governance as a catalyst for stronger financial performance, but how is success best measured for these businesses and ensured for the next generation? This panel will address trends in the family office sphere, including:
Measuring success in family offices Creating and developing governance in a growing family office Compensation and investing in human capital Employee succession planning Educating clients and financial literacy Profitability, fees and family dynamics Internationalization of families and the introduction of virtual family offices
09:35 – 10:30: Tech and Ops Q&A – Effective Implementation In Wealth Management Firms
While technology continues to seep into wealth management firms, some firms still struggle to compromise between innovation and legacy. Bringing together technology suppliers and end-users, themes set to be discussed include:
Implementing successful technology platforms and software at RIAs Impact of technology on a firm's culture Change management: the fear of losing the personal touch Legacy systems versus innovations Reporting, communication and social media Preventative enterprise risk management
10:30 – 11:00: Morning Break
11:00 – 11:55: Goals-Based Investing – Tackling The Holistic Approach
Investment isn't always about profit and beating the market. Instead, some families are adopting a purpose-based approach to attain life goals, from funding education to supporting social causes. Panellists will discuss the benefits and potential issues that families may face with this style of investing, including:
The methodology behind goals-based investing How do firms promote services to clients? Incorporating GBI into family dynamics The social impact of investing
| | | |
| --- | --- | --- |
| 12:00-12:45: The Fiduciary Debate | | Breakout Session: Platinum Whisky Fund Launch: Investing in Rare Whisky as an Alternative Asset Class |
| As discussions continue in Washington on the need for a uniform fiduciary standard for broker-dealers, this panel will bring together organisations presenting different potential shapes that the fiduciary standard could take, as well as firms falling both outside and within of the current standard in place. Panelists will debate what should be done to best serve and protect the client in a competitive industry, tackling subjects such as:What should a new fiduciary standard look like? The need for a stronger fiduciary rule within the wealth management space The aftermath of a uniform fiduciary standard would have on investors Educating clients on the differences between advisors adhering to the fiduciary standard and those who do not What can we expect from the SEC? | | Speaker: Rickesh Kishnani, CEO, Platinum Whisky Investment FundThis breakout session will be the exclusive US launch for the world's first private equity whisky fund. The fund offers investors a unique opportunity to capitalize upon the exponential growth in demand for rare and aged single malt Scotch whisky.Key facts about the whisky investment market which will be covered in more detail during the session include:Annual sales of single malt Scotch whisky increased by 190 per cent from $390 million to $1.1 billion in the past 10 years, according to the Scotch Whisky Association, driven by the relative scarcity of the premium vintage product. Investment Grade Scotch indices produced by Whisky Highland UK show that in the past three years sales of the top 1,000 single malts were up 130 per cent, the top 250 single malts up 200 per cent and the top 100 single malts up 230 per cent. Premium whisky is a collectible asset with value appreciation primarily due to its rarity. It is part of a growing trend towards collectibles as an alternative investment class. Purely as an investment, premium whisky has significantly outperformed other collectibles including art, rare stamps, rare coins and fine wine in the past five years. |
12:45 – 13:15: Lunch and networking
---
Logistics
Date and Time
Date: Thursday 9th October - 2014
Time: 8:00 am – 2:00 pm
Venue
Metropolitan Club
Address: One East Sixtieth Street, New York, NY 10022-1054, USA
Speakers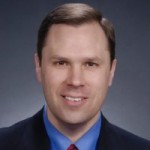 David Bellaire
Executive Vice President and General Counsel
Financial Services Institute
David Bellaire is the Financial Services Institute's executive vice president & general counsel. In this role, David leads FSI's team of lawyers and lobbyists in pursuit of a healthier business environment for its member broker-dealers and financial advisors. David has nearly 20 years of broker-dealer compliance, legal, and operations experience. Most recently, he was vice president of operations and general counsel at Securities Service Network, Inc. He also previously served as compliance manager and special investigations attorney with InterSecurities (now known as Transamerica), assistant director of compliance at Commonwealth Financial Network, Inc. and assistant to the executive director at the Institute of Certified Financial Planners (ICFP). He is admitted to practice law in the states of Massachusetts and Tennessee.

Michael Delgass
Managing Director
Sontag Advisory
Michael Delgass is a managing director at Sontag Advisory where he serves as an advisor and the firm's primary resource in trust and estates. Michael is a frequent author and speaker on his topics of expertise. He has authored or edited treatises such as Settlement of Estates in Connecticut and Illinois Estate Planning, and articles such as HEET Wave, Pecuniary Dynastic Offshore Trusts and Financial Reporting for the Family Office. Before joining Sontag in 2005, Michael was a partner at prominent New York Metro and New England law firms, including Day Berry & Howard, and Cummings & Lockwood.

Jennifer Dempsey Fox
Senior Vice President and Managing Director of Wealth Strategy
Hawthorn
Jennifer Dempsey Fox is senior vice president and national managing director of wealth strategy for Hawthorn, PNC Family Wealth, a business dedicated to serving clients with investable assets in excess of $20 million. Jennifer is responsible for managing the firm's Wealth Strategy practice, which leads the planning process of integrating clients' financial, estate, tax and philanthropic considerations and preferences. She also leads the Hawthorn Institute, which provides analysis on topics including multi-generational education, family governance and business succession planning.
Prior to joining Hawthorn, Jennifer worked with J.P. Morgan's Private Wealth Management Group and served as regional director for Wachovia's wealth management team. With over 20 years' wealth management experience, Jennifer worked as a consultant to the Aresty Institute of Executive Education at The Wharton School regarding wealth management programming, and served as a manager in the Financial Counseling Services division of the tax practice for Deloitte & Touche. She is a Certified Financial Planner.

Rick Flynn
Managing Partner
Flynn Family Office
Rick Flynn is an international authority on the family office space who has helped to transform the sector by designing and implementing outsourced solutions that bridge financial and lifestyle objectives. Rick works with families, entrepreneurs and entertainers amongst others to create customized strategies that build and protect fortunes and legacies while unlocking the power of personal brands. Rick advises clients on matters including advanced planning, wealth enhancement and asset protection. Rick manages and integrates all aspects of business and personal financial management for optimal efficiency.
Rick is co-author of three books - Taking the Reins: Insights into the World of Ultra-Wealthy Inheritors, Fame & Fortune: Maximizing Celebrity Wealth and The Family Office: Advising the Financial Elite.
Prior to founding FFO, Rick was principal-in-charge of the family office group at Rothstein Kass. Previously, Rick was the chief operating officer of a Nasdaq small-cap entertainment company.

Daniel Goldstein
Chief Investment Officer
A Private Investment Trust
Daniel Goldstein has been advising UHNW families, their entities and private trusts on direct deals, liquid investments, business strategy, structuring, real estate, family dynamics and philanthropy since 1994. His experience spans several continents, many jurisdictions and multiple languages in his roles as CEO, CIO and board director.  For 15 years he was director of a European global SFO. Previously, he was the investment analyst on a two-person team managing a $1.25 billion portfolio for a US family foundation.  Daniel is a frequent speaker at family office conferences and has presented in, chaired, and moderated over 100 events on five continents.

Ira Hammerman
Senior Managing Director and General Counsel
SIFMA
Ira Hammerman is executive vice president and general counsel of SIFMA. Prior to joining SIFMA, Ira was a partner of Clifford Chance US LLP, the global law firm, where he specialized in securities regulatory and enforcement matters. His practice focused on US securities regulation of US and foreign financial institutions, including broker-dealers, investment advisors, banks and investment companies. A substantial part of his practice included representation of financial institutions with respect to trading, compliance and enforcement matters.
Ira has over 25 years of experience representing the financial services industry on a wide variety of matters before the US Securities and Exchange Commission, the Financial Industry Regulatory Authority, NYSE Regulation, Inc. and state regulatory authorities. In addition, Ira has represented public companies with respect to general corporate law, securities and transactional matters.

Rickesh Kishnani
Chief Executive
Platinum Whisky Investment Fund
As one of the leading experts in the fine wine and spirits industry, Rickesh combines a strong network of private clients with the experience of creating successful businesses across Asia and the US. In 2014 Rickesh launched the world's first private equity whisky fund - Platinum Whisky Investment Fund – which offers investors a unique opportunity to capitalize upon the exponential, world-wide growth in demand for rare single malt Scotch whisky. He also currently serves as chief executive of Platinum Wines, a premium wine and spirits distributor established in 2006. Headquartered in Hong Kong, Platinum Wines has a dedicated team of in house wine/whisky specialists managing over 3,000 private clients in Hong Kong, Singapore, Mainland China, Malaysia, Vietnam and Australia

Stephen Lee
Regional Vice President, Private Wealth Division
Columbia Management
Stephen Lee is a regional vice president in the private wealth division for Columbia Management Distributors. Stephen joined the firm in 2006 and has been a member of the investment community since 1995, and holds the Certified Investment Management Analyst designation.
Prior to joining Columbia Management, Stephen spent several years as a consultant to the hedge fund industry, specializing in marketing and distribution. He has worked in alternative investments at Citigroup Alternatives Investments and KPG Investments, and in private banking at JP Morgan, Deutsche Bank and Swiss Bank Corporation in New York.
Stephen has taught at City College of the City University of New York and Lafayette College.

Kate McBride
Founder
FiduciaryPath

James H McLaughlin
Founder and CEO
J H McLaughlin & Co
James "Jamie" McLaughlin founded J. H. McLaughlin & Co., LLC, a management consulting firm focused on strategy and practice management for wealth management and investment advisory firms, private banks, trust companies, single and multi-family offices, in 2010.  He is a co-founder of The UHNW Institute, an independent "think tank" directed at the needs of ultra-high-net-worth families and their advisors.  Previously, he was CEO of Geller Family Office Services, a partner at Convergent Wealth Advisors, the regional president of Mellon Private Wealth Management's New York region, and a financial advisor at Sanford C. Bernstein & Co., Inc.

Rebecca Meyer
Consultant
Relative Solutions
Rebecca is a consultant at Relative Solutions. Along with her colleagues, she helps families enhance the alignment of their business and financial practices with their values.  One of the underpinnings of Relative Solutions is the belief that building family intellectual, emotional and community capital is necessary for the preservation and growth of the family's other assets. 
Prior to joining Relative Solutions, Rebecca spent 15 years in the Family Office industry, most recently as Managing Director at Pitcairn, where she worked closely with the firm's largest families and developed a curriculum for family learning. Rebecca recently completed researching and writing a guidebook for social impact investors in collaboration with the Center for High Impact Philanthropy at the University of Pennsylvania. 

Jeffrey Mortimer
Director of Investment Strategy
BNY Mellon Wealth Management
Jeffrey Mortimer is the director of investment strategy for BNY Mellon Wealth Management. In this role, he leads a team that sets capital market expectations and is responsible for making asset allocation recommendations.
Jeff has more than 25 years of experience in the financial services industry. Prior to joining the firm, Jeff worked for Charles Schwab for 13 years in increasingly senior positions, culminating with his appointment as chief investment officer. He also worked for nearly 10 years in boutique firms in the Boston area, serving high net worth individuals and families.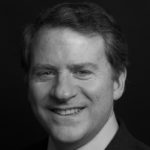 Joseph W Reilly Jr
CEO and Founder
Circulus Group
Mr. Reilly is an investment and strategy consultant to family offices. He was the co-founder and founding president of the Family Office Associa¬tion, a global forum for single family offices that is based in Greenwich, Connecticut. Previously Mr. Reilly helped to start a single family office and foundation in New York where he was an investment manager for five years. He was an energy specialist focused on options and futures trading at Credit Agricole Indosuez in New York prior to that, and started his career at Salomon Smith Barney. Mr. Reilly has spoken on family office issues at many conferences and has been quoted in the Wall Street Journal, The Financial Times, Forbes, Bloomberg, and currently does a monthly interview series with notables in the family office world for Family Wealth Report, where he is on the advisory board.

Charles Stutenroth
Regional Managing Director, Cincinnati
Ascent Private Capital Management of U.S. Bank
As regional managing director of Ascent's Cincinnati office, Chuck brings a leadership approach that reflects both his can-do attitude and a depth of professional experience and insight gained over 24 years of work with institutional clients and families of significant wealth. With a particular focus on portfolio management, his career has spanned the key areas of portfolio construction, hedging and risk management, manager selection, and professional staff development. He has developed a rich experience set across various fund management roles and as a chief investment officer of a multi-family office organization.
Frequently sought out for his insights and perspective, Chuck has been featured in Bloomberg, The Wall Street Journal, CNBC and USA Today. He is a qualified chartered financial analyst.