Overview
Family Wealth Report Asset Allocation Summit 2016
Steering families through tides of low returns  
Family Wealth Report is excited to announce our inaugural Asset Allocation Summit on September 21, 2016 in New York City. The event is part of a series of thought-leadership events organized by FWR in New York over the past four years.
Asset allocation stands at the heart of the wealth management conversation, informed by and informing so many of a family's financial questions: How much will we have? How much risk can we tolerate? What goals should we plan for? But today, with slowing global growth, meager market returns, and heightened political risk (including the prospect of higher taxes), the allocation process has gotten simultaneously more important and more difficult.
At our Summit we will explore these questions and some proposed solutions, led by the industry's leading thinkers on markets, asset classes, tax planning, and other topics.
Who should attend:
Chief Investment Officers
Family Office Principals
Portfolio Managers and Directors
Investment Committee Members
Investment Consultants and Advisors
Investment Analysts
Heads of Private Clients
Relationship Managers
Private Bankers
Financial Planners
Logistics
Date and Time
Date: Wednesday 21st September - 2016
Time: 8:00 am – 6:00 pm
Venue
The University Club - New York
Address: 1 W 54th St, New York, NY 10019, United States
Speakers

John Apruzzese
Partner, Chief Investment Officer
Evercore Wealth Management
John is the Chief Investment Officer of Evercore Wealth Management, responsible for the firm's market outlook and asset allocation policy. He has over 25 years of experience in managing balanced investment portfolios for high-net-worth clients.
Prior to joining Evercore Wealth Management in 2008, John was a Managing Director of U.S. Trust, which he joined in 1984. He was directly responsible for managing $2 billion of client assets, representing many of U.S. Trust's most significant clients. Additionally, John served as Chief Investment Officer of U.S. Trust of New York from 2003 to 2005, and the Head of Equity Investments and Chair of the Equity Investment Committee from 2005 to 2008. For fifteen years, he was an active participant in the formulation of overall investment strategy and a member of the U.S. Trust Investment Strategy Committee.
Prior to attending business school, John was on the staff of the U.S. Senate Labor and Human Resources Committee and worked on federal budget matters.
John received his B.A. from Bucknell University in 1980, an M.B.A. from New York University in 1984, and holds the Chartered Financial Analyst designation. He is a former member of the Board of the New York Society of Security Analysts.

Arthur Bavelas
Founder, CEO
Bavelas Group Family Office and Family Office Insights
As an entrepreneur, author, and family office investor, Arthur Bavelas is a pioneer in developing one of the first private opportunity peer review networks for investors within the family office community.
He founded Family Office Insights in 1998 to provide meaningful access and engagement for active, socially conscious entrepreneurs and wealth managers.
Mr. Bavelas draws upon his own experience founding, building and exiting a successful technology startup to evaluate opportunities spanning technology, market access, and impact investing.
He frequently speaks about wealth preservation and legacy investing. His written work has been published in The Wall Street, Bloomberg, and Investment Advisor.

Evan Beard
National Art Services Executive
U.S. Trust
Evan Beard is the National Art Services Executive with U.S. Trust, Bank of America Private Wealth Management. Headquartered in New York City, Evan leads the bank's outreach to private and institutional art collectors, investors and artists nationwide. He works with a team of specialists who provide a suite of tailored offerings to a select group of families, auction houses, museums, endowments and foundations. An authority on art-related investing and financing, Evan directs the end-to-end provision of services to clients in the art world, including trust structuring and estate planning services, art-secured lending, financing and philanthropic services.
Prior to joining U.S. Trust, Evan was the U.S. Art and Finance leader for Deloitte Consulting, where he directed strategy and implementation to hedge funds, private banks, art-secured lending firms, and private clients. He began his tenure as a Strategy Manager in the Private Banking Group at Deloitte. Previously, Evan served as a U.S. Naval Intelligence Officer in Washington, D.C., and the Middle East, advising the Pentagon, NATO and Joint Staff on bilateral intelligence-sharing agreements with Middle East allies.
Evan earned his undergraduate degree in Economics from the U.S. Naval Academy. He also holds a Master's degree in Classics from St. John's College in Annapolis, Maryland, and a Master's degree from the University of Oxford, United Kingdom.

Candice Beaumont
Managing Director
L Investments
Candice Beaumont is a Managing Director who runs L Investments, a single family office with a vast portfolio of public and private equity that is primarily focused on commodities and alternative energy. She is also an Advisory Board member of the Family Office Association, a global membership organization exclusive to single family offices and families of significant wealth, and serves on the Steering Committee also serves on the Steering Committee of the Yale University School of Management College of Family Offices, NYU Stern Family Office Council as well as the Princeton University Council of Family Offices and Endowments. She has been a member of the Board of Directors of numerous private equity firms including DFSA regulated i2BF Venture Fund and remains committed to community and philanthropic causes and serves on the Board of Directors of Most Valuable Kids, and Care for Kenya.
Ms. Beaumont worked previously at Lazard Frères executing over $20 billion of merger and acquisition advisory assignments, and in private equity at Argonaut Capital. She completed Global Leadership & Public Policy for the 21st Century at Harvard Kennedy School and obtained a Bachelor in Business Administration from the University of Miami, graduating first in her class with a major of International Finance & Marketing. Candice was honored as a Young Global Leader by the World Economic Forum in 2014 and is a former professional tennis player.

Thomas Carrier
Senior Managing Director
Blackstone
Thomas Carrier is a Senior Managing Director within the Multi-Asset Investing group, heading U.S. family capital, foundations & endowment, and large Registered Investment Advisor (RIA) investor channels aimed at helping investors achieve customized solutions through access to Blackstone's integrated multi-asset platform. He joined Blackstone from Offit Capital, an advisory firm focused on building global, multi-asset class investment portfolios for individuals, families, and non-profit institutions. At Offit Capital he was a Partner and served as the Chair of the Firm's Investment Strategy Committee. Prior to Offit, Thomas spent 14 years as an investment banker at Morgan Stanley where he focused on Technology, Real Estate, and Financial Sponsor Coverage in the Firm's Menlo Park, London, and New York offices. Thomas is a graduate of Duke University and the Harvard Business School.

Robert DiMella
Executive Managing Director
MacKay Shields
Robert joined MacKay Shields in July 2009 when the firm acquired the assets of Mariner Municipal Managers LLC. He was the President and co-founder of Mariner Municipal Managers from 2007 to 2009. He has been a municipal portfolio manager on Wall Street since 1993, with a broad range of trading and portfolio management experience in the municipal markets. Robert was a Managing Director and Co-Head of BlackRock's Municipal Portfolio Management Group (from 2006 to 2007). Prior to BlackRock's merger with Merrill Lynch Investment Managers, he served as a Senior Portfolio Manager and Managing Director of the Municipal Products Group. He was employed by Merrill Lynch from 1993-2006. Robert is a member of the firm's Senior Leadership Team. He earned his Master's degree at Rutgers University Business School and an undergraduate degree at the University of Connecticut. He is a CFA Charterholder.

Elijah Duckworth-Schachter
Partner
Point One Percent
Elijah handles the investments for his family and is a partner in Point One Percent, a branding firm that specializes in the wealthiest .1% of the population.   Elijah also has worked for a mezzanine debt and middle market buyout fund, the private equity group of Mercer Management Consulting and Lehman Brothers. At Point One Percent, Elijah's clients have ranged from Paul Stuart to The Worth Collection and NAU to Harry Winston. Elijah is also a a partner in POP Capital. Outside of POP, Elijah is active in the investment management industry, acting as a Board Member of the Family Office Association and is a frequent speaker at industry conferences and events. Elijah is a graduate of Columbia College, Johns Hopkins School of Advanced International Studies and Columbia Business School where he was elected to the Beta Gamma Sigma honor society. He is active philanthropically and is the Secretary of the Kent School Alumni Council.

Diane Giles
Senior Vice President, Business Development Executive
Marsh Private Client Services
As a Business Development Executive with more than 35 years of personal insurance experience, Diane Giles provides expert insurance consultation, advice, and advocacy to corporate executives, business owners, family offices, and other high-net-worth individuals and families. Diane is passionate about working with clients and their advisors in order to connect them with sophisticated solutions that protect their tangible assets from loss and their personal wealth from liability risk.
Diane began her career with Chubb where she managed personal lines operations in the firm's Mid-Atlantic region. Later, she served as AIG Private Client Group's regional business development manager for several years. Prior to joining Marsh in 2008, she worked at a boutique insurance agency in New York City specializing in high-net-worth clientele.
In 2015 and 2016, Diane was named one of Private Asset Management magazine's "50 Most Influential Women in Private Wealth." She studied at the University of Delaware.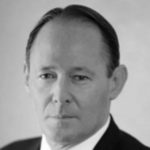 Thomas J Handler
Partner Chairman, Advanced Planning and Family Office Practice Group
Handler Thayer
Mr. Handler is an advanced planning attorney focused on taxation, estate planning, and business planning for executives, family offices, and family businesses. He has authored numerous professional articles and lectured extensively both nationally and internationally at wealth industry, professional and family office educational conferences.
Mr. Handler is a recognized thought leader in the advanced planning and family office marketplaces. He has been named one of the Top 15 Wealth Planners and one of the Top 100 Attorneys in the U.S. numerous times. Tom has won three Lifetime Achievement Awards including the prestigious 2021 PAM award in addition to being named International Wealth Planner of the Year, Private Client Lawyer of the Year, and winner of the Excellence in Estate Planning Award. Private Wealth Magazine called him "one of the most respected tax and estate attorneys in the world." He is a frequent author, lecturer, and expert commentator.

Stephen Harris
CEO
ClearView Financial Media
Stephen Harris is chief executive of ClearView Financial Media, publisher of global wealth management news sites WealthBriefing, Family Wealth Report and WealthBriefingAsia; as well as compliance, tax and remuneration-centred Compliance Matters, Offshore Red and Executive Compensation Briefing respectively. He has 25 years' financial publishing experience, 17 years of which have been running growth companies.

Steven H. Hirth
Founder and Principal
S.H. Hirth and Associates
Steven H. Hirth is the Founder and Principal of S.H. Hirth and Associates, an international merchant banking boutique modeled after pre-World War II traditional European merchant banking families. As a Financial Sherpa, Shaman and Schadchen, the firm partners with other families and HNWI's investing in SME's and real estate opportunities,
domestically and internationally.
Steven served as the Director of International Marketing and Client Acquisition for the Oesterreichische Laenderbank AG (Bank Austria), working primarily with HNWI's, family offices and large institutions. Steven also co-launched the first index tracking fund from Central Europe, Euro-Index Fund. Later, he worked bridging Malaysia Airlines, the Government of Malaysia, the State of Connecticut and the Republic of Austria expanding
business amongst their SME's.
Formal education includes the OPM program at the Harvard Business School, earning an MBA from Columbia University, a Bachelor of Science Degree from Northeastern University and a diploma from the Loomis Chaffee School.

Jay C. Judas
Managing Director and Partner
Crown Global Insurance Group, LLC
Mr. Judas serves as the Managing Director and Partner for Crown Global Insurance Group, LLC, a leader provider of efficient investment-enhancement strategies and products for institutional investors, investment managers and ultra-high net worth individuals. He focuses on expanding key partner relationships throughout the Americas, Europe, the Asia-Pacific, the Middle East and the Caribbean.
Mr. Judas previously served as the Senior Vice President & Chief Distribution Officer for Old Mutual's Bermuda company and, most recently, as the senior leader for the life insurance and investment subsidiary of the publicly-traded BF&M Insurance Group, Bermuda's largest, oldest and highest-rated native insurer. A graduate of Rutgers University School of Law-Camden, he also holds a Master of Science in Leadership from Northeastern University and is a fourth-generation graduate of the University of Northern Iowa where he earned a Bachelor of Arts in Communications, Radio/Television Broadcasting. He is also a long-time member of the Association for Advanced Life Underwriting (AALU).

Ken Kencel
President & CEO
Churchill Asset Management
Kenneth J. Kencel serves as President & CEO of Churchill Asset Management. Throughout his over 30-year career Mr. Kencel has accrued a broad range of experience in leading middle market financing businesses. Previously, he was a Director and President of Carlyle GMS Finance; founded and was President and CEO of Churchill Financial; and served as Head of Leveraged Finance for Royal Bank of Canada as well as Head of Indosuez Capital—a leading middle market merchant banking and asset management business. Mr. Kencel also helped to found high yield finance businesses at both Chase Securities (now JP Morgan) and SBC Warburg (now UBS).
Mr. Kencel serves on the Board of Advisors and is an Adjunct Professor at the McDonough School of Business at Georgetown University. He earned his B.S. in Business Administration, magna cum laude, from Georgetown University and his J.D. from Northwestern University School of Law. He lives and works in New York.

William Kennedy
Chief Investment Officer
Fieldpoint Private
Mr. Kennedy is the CIO of Fieldpoint Private, a wealth advisory and private banking boutique with offices in Greenwich, CT and New York.  Previously, he served as Global Director of Research for Citi Global Capital Markets, where he engineered the successful separation of Citi's investment research from its investment banking operation, and helped the bank achieve top research rankings in nearly every region of the world.  Prior to that, he spent 12 years with Salomon Brothers/Citigroup in New York and Tokyo, and he has also worked at the DuPont Pension Fund, TIAA-CREF, Guy Carpenter & Company (Marsh Inc.), and founded Century Atlantic Capital, L.P.

Jeffrey A. Levi
Principal
Casey Quirk by Deloitte
Jeff advises asset and wealth managers on a wide-range of complex strategic challenges. With over 12 years of experience in the asset and wealth management industry, Jeff's focus includes strategic planning and business plan development, organizational design, incentive alignment, global distribution design, buyer segmentation, M&A and due diligence, capability assessments, and benchmarking. He is based in Darien, CT.
Jeff also leads Casey Quirk's Knowledge Center, a global research intelligence platform for asset and wealth managers and buyers of investment services and financial advice. In this capacity, Jeff oversees Casey Quirk's proprietary data and thought leadership efforts across asset owners, intermediaries and investment managers. He has on-the-ground experience in South America, Asia, Europe, and North America.
Prior to joining Deloitte, Jeff was a Partner at Casey Quirk and a senior analyst at NERA Economic Consulting. At NERA, Jeff led teams that conducted rigorous economic and financial analysis to solve complex economic disputes. Jeff also spent time working in MBIA's structured finance group, as well as a boutique equity market-neutral and long-short hedge fund.
Jeff graduated with a bachelor's degree in economics summa cum laude from Ithaca College, and received his master's degree in business administration from the School of Management at Yale University.

Ryan Levitt
Partner
Pomona Capital
Ryan joined Pomona Capital in 2007 and focuses on portfolio construction, investment analysis and deal sourcing for Pomona's secondary fund of funds, primary fund of funds and co-investment businesses. He has 13 years of private equity experience. Prior to joining Pomona, Ryan was an investment professional at GE Capital, managing deal underwriting and execution in the energy, health care and financial services sectors. Previously, he was an analyst in GE's Financial Management Program, where he completed rotational assignments in several GE Capital businesses, including GE Capital Aviation Services and GE Commercial Finance. Ryan received a BS from Boston College.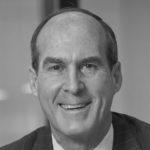 Jamie McLaughlin
Founder and Chief Executive
J. H. McLaughlin & Co.
In 2010, Jamie McLaughlin founded J. H. McLaughlin & Co., LLC, a management consulting firm focused on strategy and practice management for wealth management and investment advisory firms, private banks, trust companies, single and multi-family offices. He has over 25 years of experience in both senior operating roles and client-facing roles in the ultra-high net worth and family office segments of the industry. Previously, he was CEO of Geller Family Office Services, a partner at Convergent Wealth Advisors where he built the firm's New York office, the regional president of Mellon Private Wealth Management's New York region, and a financial advisor at Sanford C. Bernstein & Co., Inc., where he started in the wealth management industry. Earlier in his career, Mr. McLaughlin served in the Connecticut General Assembly for a decade as a two-term State Representative and a three-term State Senator.

Charles Melchreit
CFA – Senior Vice President, Director of Investment Grade, Portfolio Manager
Pioneer Investments
Charles Melchreit is Director of Investment Grade Portfolio Management at Pioneer Investments and a Portfolio Manager on the Pioneer Insurance Linked Securities (ILS) Interval Fund team. He is also a member of portfolio management teams responsible for the Pioneer Multi-Asset Ultrashort Income Fund, Short Term Income Fund, Pioneer Strategic Income Fund, Pioneer Bond Fund, and Pioneer Global Multisector Income Fund and related institutional portfolios. Charles specializes in structured securities as well as developing analytic methods and tools to enhance portfolio management processes.
Prior to joining Pioneer, Charles worked at Cigna Investment Management where he managed an ABS and MBS portfolio. Previously, he had worked for ING Aeltus, where he managed Aeltus' Mortgage Group and Quantitative Research effort. His responsibilities included oversight of portfolio managers pursuing government and structured securities strategies, management of dedicated ABS/MBS portfolios, analysis and trading of fixed income derivatives, and leading a quantitative research team that focused on development of proprietary valuation and risk management tools. He has also worked in the Quantitative Management Group at MassMutual (now part of Babson Capital), where he was responsible for research in the area of mortgage-backed securities. Charles began his investment career in the Investment Department at Aetna Life and Casualty, where he was a quantitative investment analyst and later Head of Quantitative Research. Charles has been evaluating and investing in ILS since the mid-1990s.
Charles holds a B.A. in Economics and an M.A. in Statistics from Yale University, as well as an M.S.C. in Management from Sloan School of Management, MIT. He is a CFA®charterholder.

Rebecca Patterson
Chief Investment Officer
Bessemer Trust
Ms. Patterson is chief investment officer for Bessemer Trust and a member of the firm's Management Committee.
Prior to joining Bessemer, Ms. Patterson worked at J.P. Morgan, as chief markets strategist for asset management but also as global head of foreign exchange and commodities for the private bank and an investment bank research analyst. Prior to J.P. Morgan, Ms. Patterson was a journalist in the U.S. and Europe.
She is a member of the Council on Foreign Relations, the New York Federal Reserve's Foreign Exchange Committee, the Economic Club of New York, and the University of Florida Investment Corporation's Advisory Board. Additionally, Ms. Patterson is a CNBC contributor. American Banker named her one of "The 25 Most Powerful Women in Finance" in 2014 and 2015.
Ms. Patterson earned an M.B.A. from New York University, an M.A. in international relations from The Johns Hopkins University School of Advanced International Studies, and a B.S. in journalism from the University of Florida.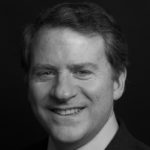 Joseph W Reilly Jr
CEO and Founder
Circulus Group
Mr. Reilly is an investment and strategy consultant to family offices. He was the co-founder and founding president of the Family Office Associa¬tion, a global forum for single family offices that is based in Greenwich, Connecticut. Previously Mr. Reilly helped to start a single family office and foundation in New York where he was an investment manager for five years. He was an energy specialist focused on options and futures trading at Credit Agricole Indosuez in New York prior to that, and started his career at Salomon Smith Barney. Mr. Reilly has spoken on family office issues at many conferences and has been quoted in the Wall Street Journal, The Financial Times, Forbes, Bloomberg, and currently does a monthly interview series with notables in the family office world for Family Wealth Report, where he is on the advisory board.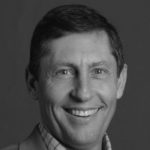 Marc Rinaldi
Partner-in-Charge
PKF O'Connor Davies
Marc Rinaldi is the Partner-in-Charge of PKF O'Connor Davies, LLP Financial Services and Director of Investments, PKF O'Connor Davies Family Office. Marc is a leader in the fields of sustainable investing, alternative investment accounting, reporting and valuation, performance and risk reporting. His clients include family offices, private foundations, endowments, private equity and hedge funds and investment advisers. Marc creatively combines global technology and accounting-reporting systems to help streamline operations.
Marc's accounting, trading and risk management experience includes: Goldman Sachs & Co. - New York and London; Merrill Lynch International Bank, Ltd.; Kleinwort Benson, Ltd.; and Bank of America, Ltd. - London.

Harris S. Fried
CEO
The Fried Family Office
Harris S. Fried was educated at the University of Florida (BSBA), The School of Law, Emory University (JD), The School of International Affairs, Columbia University (Master's in International Affairs) and Harvard University. As an attorney Harris specialized in International Banking and Finance. He lived and worked for extended periods of time in New York City, London and Singapore. During that time he represented major financial institutions and a major Family Office in London.
In 2002 Harris became the CEO of The Fried Family Office LLC based in Palm Beach, Florida. The main focus has been Direct Investing with a special emphasis on the Missile Defense Industry and related Countermeasure technologies. Harris is a Co-founder and Chairman of Citadel Missile Systems Incorporated.
He is an active participant in various civic and philanthropic organizations.

Ivan A. Sacks
Chairman
Withers Worldwide
Ivan Sacks is a private client lawyer and trusted advisor to international and domestic families of significant wealth. He became
global Chairman of Withers Worldwide in July 2013. Ivan is also head of the firm's Latin American Planning Group.
Both in the US and in an international context, he counsels families and entrepreneurs on the structuring of their closely held
business interests, family offices, and charitable foundations, the design and administration of trusts and estates, and
comprehensive risk management, governance and succession planning. He also frequently advises banks and trust companies on fiduciary matters.
Mr. Sacks is admitted to the bar of the State of New York and the Federal District Court for the Southern District of New York. He graduated from Columbia Law School, where he was a Harlan Fiske Stone Scholar, a Charles Evans Hughes Fellow and Editor-in-Chief of the Columbia Human Rights Law Review. He is an active member of several bar and professional bar associations and speaks frequently on topics related to wealth planning. He also serves as a director or other fiduciary for a number of private and non-profit organizations.

Carol Schleif
Deputy Chief Investment Officer of Asset Management
Abbot Downing
Carol is the Deputy Chief Investment Officer of Asset Management for Abbot Downing where she is a member of the Abbot Downing Asset Allocation and Editorial Advisory Committees.  Carol was previously the firms Midwest Regional Chief Investment Officer where she provided clients with strategic, long-term investment guidance and managed asset management for the region.
Carol was a partner and investment principal at Lowry Hill where she was a member of the firm's Investment Strategy and Asset Allocation teams. Carol was previously the Director of Investment Research and a senior analyst for John G. Kinnard & Company. Prior to that, she was a research officer at First Trust Company. Carol began her career in 1983 as a market strategist with Piper Jaffray & Hopwood, analyzing market and group dynamics.
Carol graduated with dual bachelor's degrees in business and equestrian science from William Woods University in Missouri.  She is a Chartered Financial Analyst and is a member of the CFA Institute.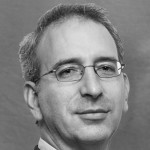 Avi Sharon
Executive Vice President and Product Strategist
PIMCO
Mr. Sharon is an executive vice president and product strategist based in the New York office. He is responsible for broad business management as well as developing and leading strategic initiatives aimed at driving growth within the traditional product franchise. Prior to joining PIMCO in 2018, he was a principal at Blackstone, where he helped launch the firm's retail alternatives initiative. Previously, he was a managing director at AllianceBernstein, where he ran multi-asset product management, led wealth management group research and marketing, and was interim head of investor relations for the firm. He has 18 years of investment and financial services experience and holds a Ph.D. from Boston University. He received an undergraduate degree from Emory University in Atlanta.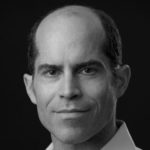 David Teten
Founder and Partner
Versatile VC
David Teten is Founder of Versatile Venture Capital. He has advised such institutional investors as Birch Hill Equity Partners, Goldman Sachs Special Situations Group, Icahn Enterprises, LLR Partners, Real Ventures, Right Side Capital, and Orascom TMT Investments. David was previously a Managing Partner with HOF Capital and Partner for 6 years with ff Venture Capital, one of the best-performing seed- and early-stage venture capital firms in the U.S. He earlier was a serial fintech entrepreneur with two exits, and ran an outsourced software engineering/IT services firm. David holds a Harvard MBA and Yale BA, both with honors. He writes periodically at teten.com.

Robert Wedeking
Chief Investment Officer
Geller Family Office Services, LLC
Robert Wedeking serves as the Chief Investment Officer of Geller Family Office Services, LLC, setting the strategic direction that guides all investment management decisions for clients. He is responsible for all investment matters including asset allocation, risk management and the selection and monitoring of investment managers.  Rob chairs the firm's Investment Committee as well as their Investment Advisory Committee.  Prior to joining Geller & Company, Rob worked at Caxton Associates LP for more than 21 years, serving as Director of Alternative Investments and Portfolio Manager for Caxton Select LLC.
Rob received his BA degree in Accounting and Finance from Hartwick College and is a CFA® charterholder. He is a member of the Economic Club of New York and the New York Society of Security Analysts. He is an active member of the Investment Committee at the American Enterprise Institute in Washington, D.C. and the Investment Committee of the Princeton Healthcare System in Princeton, NJ.

Kelly Westfall, CPA, CFA
Director of Investment Strategy Consulting
PKF O'Connor Davies
Kelly Westfall, CPA, CFA is Director of Investment Strategy Consulting at PKF O'Connor Davies, LLP specializing in investment manager/fund due diligence, equity and alternative managers and products, and allocation recommendations as well as other types of specialized investment analysis. She has extensive experience in the United States and Europe conducting due diligence and consulting on portfolio allocations to investment managers, alternative investments, public funds and other complex investment products and advises on their use in the design and implementation of investment strategies. Her client base includes institutional and high wealth investors with large, highly complex, investment portfolios such as multi‐billion dollar foundations, pensions, family offices, endowments, and not‐for‐profit investors. Kelly also maintains oversight of the performance and risk reporting to several of the largest Foundations in the United States.  Kelly is a member of the CFA Institute and the New York Society of Securities Analysts.
Register
---