Overview
Family Wealth Report is excited to announce the launch of the inaugural Family Office Fintech Summit on March 9, 2016 in New York City, in association with Archway Technology Partners.
Technology has become an almost inescapable part of daily life in financial services and is extremely hot on the family office sector's radar today for reasons including clients' and advisors' evolving needs and desires alike, costs associated with buying and maintenance, and – perhaps biggest of them all – security.
Investment in technology continues to rise – the US high net worth banking and financial planning sector spent $3.3 billion on technology in 2013 – a figure which the firm anticipated will rise to $4.2 billion through 2018.*
Family Wealth Report's exclusive fintech event aims to unpick some of the toughest technology-related questions and concerns facing executives in the space through four dynamic panel sessions, as well as in-depth discussions and networking opportunities.
Some of the biggest names in the family office and technology spheres are expected to attend this event, which is exclusively for members of the Family Wealth Report network.
*source: Ovum
Agenda
08:00 – 09:00 Registration and breakfast
09:00 – 09:05 Introduction
09:05 – 09:15 Keynote speech: Helping families achieve their legacy by building a better working world, does better begin with you?
09:15 – 10:05 Panel Session: Technology selection and implementation for family offices
Investing in new technology and selecting a provider are significant decisions for family offices, bringing costs and risks. What do family offices need to consider throughout technology implementation to minimize these risks and ensure costs deliver positive change for the organization? This panel will look at reviewing technology needs, selecting new systems and making the right upgrades to staff and processes to ensure technology works effectively for family offices.
10:05 – 10:35 Refreshment break
10:35 – 11:25 Panel Session:Co-Source Solutions: Combining technology and service to optimise the back-office
The back office in wealth management and the family office has always been plagued with inefficiencies and a lack of system integration. Of late, it has also come into focus as a business area where cybersecurity, complex regulatory requirements and revenue pressures are all contributing as drivers for change. How can firms ensure their business and technology strategies are properly aligned in the back office?

11:25 – 11:55 Refreshment break
11:55 – 12.15 Tech Presentation One: Leverage next gen technology to enhance the efficiencies and security of your Family Office – Presented by External IT
12.15 – 12.35 Tech Presentation Two:  ATWeb – The Enterprise is Now – Presented by Archway Technology Partners
12.35 – 12.55 Tech Presentation Three: Semantic search – KYC processing comes of age with smartKYC
12:55 – 13:55 Lunch
13:55 – 14:45 Panel Session: Banking on Digital: Improving the client experience through operational efficiency gains
A desire for growth and scale combined with competitive pressure from technology and increasing client expectations have created an essential focus among wealth managers on operational efficiency and client experience. By embedding technology into operations and workflow, wealth managers can deliver a smoother journey for their clients while making operational efficiency gains. But wealth managers must ensure technology is used appropriately and seamlessly in client interactions. This panel will identify where and how technology can target improved efficiency for the benefit of the client and firm.
14:45 – 15:05 Tech Presentation Four: Dynamo Software – Dynamo™ Family Office Edition – Presented by Dynamo Software
15.05 – 15.25 Tech Presentation Five: Trusted Family Product Demo – Presented by Trusted Family
15:25 – 15:55 Refreshment Break
15:55 – 16:45 Panel Session: The hidden technology challenges of family offices
Family offices are typically personal organizations run in a lean manner, with longstanding client relationships over generations. But they face a complex environment across several aspects of their business today and are having to rethink operational models and organizational structures. Harnessing the power of technology can help family offices solve some of these challenges, but it also provides new challenges of its own. This panel examines where and how leading family offices are adopting technology to tackle thorny issues.
16:45 – 17:35 Panel Session: Delivering on alternatives: private market platforms for family, multi-family, and other UHNW audiences
Family offices and UHNW individuals have a large and growing interest in direct investing into private market investments, a trend that is playing out through emerging technologies. To name a few examples: online platforms are enabling broader access and simpler means of carrying out due diligence and investing across strategies; so-called "crowdfunding" sites bring deal-level investment opportunities to accredited investors; and family offices in particular are looking to source and negotiate discrete private deals among themselves, often assisted by technology. Private equity and traditional "alternative" fund-raising will not soon be displaced, but online platforms and investor demand are helping this industry to evolve.
17:35 – 17:40 Closing remarks
17:30 – 19:00 Cocktail reception
---
Logistics
Date and Time
Date: Wednesday 9th March - 2016
Time: 8:00 am – 7:00 pm
Venue
The University Club - New York
Address: 1 W 54th St, New York, NY 10019, United States
Speakers

Sam Attias
Managing Director
External IT
Sam oversees business development, direct sales and strategic partner relationship management at External IT. Sam joined the company in 2010, and has more than 15 years in the Financial Services and Banking industries. Sam brings to his role a wealth of experience advising financial advisory practices with their business and technology needs.  Prior to joining External IT, Sam spent 10 years at Lehman Brothers in their fixed income credit division.  Sam later founded and grew a wealth management practice at Lehman Brothers and Barclays Bank. He started his career in finance in the mortgage-backed securities and high yield groups at Paine Webber.

Hugh Bagatelle
Founding Partner
Windward Advisory Group
Hugh Bagatelle is a founding partner of Windward Advisory Group. Windward provides consulting services to financial institutions, focusing predominantly on family offices, assisting clients in selecting service providers, implementing new systems and optimizing internal operations.
Prior to this, Hugh was a managing director and head of technology services at Bessemer. He was responsible for the delivery of all computer systems, which included both internal development of key applications as well as procuring and integrating third-party products. In addition, he had responsibility for various back-office functions, including custody and portfolio trading.

Glenn Bolstad
General Manager, North America
Appway
Glenn Bolstad develops and executes Appway's expansion strategy throughout North America. With over 18 years of experience in the financial services industry, Bolstad has held various senior sales positions on Wall Street. He holds a bachelor's degree in Finance and an MBA in International Business.

Jason Brown
Chief Executive
Archway Technology Partners
Jason Brown founded Archway Technology Partners in 2002. He holds overall responsibility for all aspects of the firm as broad as strategic growth and as detailed as daily company operations. Jason has overseen the growth of the company from one person to today where the firm employs over 100 highly-skilled team members across three separate businesses in three locations.
From 1995 to 1997, Jason worked for Arthur Andersen Business Consulting in Grand Rapids, MI, where he worked on developing and implementing enterprise resource planning software systems. In 2001, Jason founded a hedge fund named The Pioneer Group. During this time Jason developed a software application to manage the partnership accounting and back-office accounting functions for hedge funds. In August 2002, Jason closed The Pioneer Group and founded Archway.

Todd Burns
Vice President of Institutional Sales
Dynamo Software
Mr. Burns is Dynamo Software's Vice President of Institutional Sales, and is responsible for managing client relationships and communicating Dynamo's product vision to prospects and existing users in the family office, pension, endowment, and foundation markets.  He joined Dynamo Software following a ten-year tenure at Backstop Solutions Group, where he held a variety of sales management roles, including Director of EMEA Sales and VP of Sales. Beyond his experience at Backstop, Mr. Burns has worked within the investment industry for over 30 years, selling trading and investment accounting software to registered investment advisors, hedge funds, and insurance companies for Trust Company of America, SS&C Technologies, and CheckFree Investment Services. He holds a MBA in Finance from Northern Illinois University and a bachelor's degree in Business Administration from Truman State University.

Jon Carroll
Managing Director, Private Client Services, Family Office Advisory
EY
Jon Carroll is an managing director in the Ernst & Young US Americas Family Office Advisory practice. His primary focus is advising family members, family business owners, trustees, and family office executives on how to grow and govern their single-family office. Jon has extensive experience advising families on the set-up and structure of their family office, strategic planning and implementation, leading practices, business and operational risk assess¬ment, and family office systems and technology search, selection, implementation and integration. Jon has over 26 years experience serving UHNW families, including seven years working in a family office as chief operating officer. Before joining Ernst & Young, Jon was president and CEO of Family Office Metrics.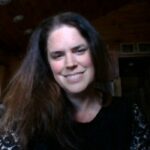 Theresa Clarkson
Solutions Architect
InfoGrate
In her current role, Theresa oversees and manages the implementation of everything from workflows and SharePoint to accounting migrations. Prior to joining InfoGrate Wealth, she worked for Market Street where her responsibilities focused on cyber-security, complying with New York State Department of Financial Services regulations, and strategic efficiencies through technological enhancements.  Previously, Theresa worked for CRB Consulting Engineers as their Corporate Applications Manager, leading the support team for all major corporate applications, including accounting, intranet, secured client portals and website. Theresa holds a B.A. and M.S. from Elmira College in Information Technology Management, and is currently an adjunct instructor there teaching Information Technology in their business management program. She holds a Microsoft Certification in VB.net programming and an executive certification in negotiation through Notre Dame University.

Susan Devlin
Director of Information Technology
Pitcairn
Susan Devlin is Director of Information Technology. Sue is responsible for providing technical leadership for business applications, process improvements, web delivery, programming, network and database management and software support. Sue leads the firm's technology planning, seeking opportunities to integrate new technology to improve processes and efficiency across all departments of the firm. As manager of the information technology team, she oversees the system design, analysis, testing, implementation, and support of in-house computer applications, as well as the integration of new products with existing software products. Sue chairs Pitcairn's Technology committee, a multi-disciplinary team that reviews and approves major technology initiatives, and is also a member of the Operating committee.
Prior to joining Pitcairn in 1988, Sue served as a consultant at Migrant Programmers, Inc. and Senior Programmer/Analyst at SmithKline Bio-Science Labs.
Sue received her BS in Computer Science from the Pennsylvania State University.

Steven Draper
Senior Consultant
Family Office Exchange
Steven is a Senior Consultant at Family Office Exchange (FOX).  He focuses on the "business' side of family offices as well as wealth management advisor clients.  The emphasis is on solutions to support the integrated financial platform that is key for the Family Enterprise Framework. Steven is also active on the family office research side at FOX to ensure the members have the best available information, resources and solutions to help them streamline the family office processes and technology.
In previous consulting positions, Steven has been involved in single and multi family office assignments ranging from establishing the basic processes, technology and infrastructure required to operate the family office business through to the implementation of a sophisticated, integrated platform that included CRM, portfolio and partnership accounting, cash management, financial planning, risk management, data warehouse, account aggregation and flexible, on-demand reporting.
Steven has worked for over 25 years in the wealth management, private wealth and family office business in the USA, UK, Switzerland and the Middle East.  His skill set covers a broad range and includes: strategy and operations for single and multi family offices; new business and operational structures; process re-engineering and modeling; suitable technology and latest developments; negotiations of contracts with vendors; program/project management of operational change projects and technology install; writing proposals, plans, standards, procedures and guidelines.
Steven holds a BA and an M.A. in politics.

Joseph Larizza
Chief Administrative Officer
Fieldpoint Private
Joseph Larizza's 20-plus years of experience as a senior technology and operations manager has concentrated predominately in the financial services industry. He served in many management roles across Credit Suisse's global IT organization and held IT top level positions at Deutsche Bank's Asset Management division, Goldman Sachs Private Bank, and the New York Advanced Development Center of Ernst & Young Consulting.
In 2009 he joined Fieldpoint Private, a boutique wealth advisory and private banking firm launched the prior year. There, he has implemented a scope of leading-edge, integrated solutions encompassing investments, performance reporting and aggregation, personal and commercial banking, CRM, risk management and data security.

Peter Lehrman
CEO
Axial
Peter is Founder and CEO of Axial, responsible for driving the company's vision to be the trusted platform where private companies connect with capital. Prior to Axial, Peter worked in private equity at SFW Capital Partners and was part of the founding team at Gerson Lehrman Group, where he helped build the company's dominant global technology platform for on-demand business expertise. He earned his undergraduate degree from the University of Virginia and received his MBA from Stanford Business School.

Gamal Maklad
Head of Information Technology
Advance Publications
Gamal has over 12 years of experience leading and managing project teams in the design, delivery, and support of enterprise-scale financial systems. These projects have resulted in improved business processes, increased system reliability and functionality, and reduced operating costs.
Gamal joined Advance Publications in 2013 as a technology change agent for the corporate office. Since joining, he has implemented several business process improvement initiatives across Finance, Tax, Treasury, and HR leveraging his technology and integration experience. He has also taken responsibility of Corporate IT operations and Family Office technologies.
New to the family office arena, Gamal is applying this same enterprise approach to a growing multi-generational SFO to provide long-term scalability and efficiency for accounting and investment operations.
Prior to joining Advance Publications, Gamal most recently served as Manager, Financial Systems Integration & Strategy at United Technologies Corp.'s Financial Systems Center of Excellence.
Gamal holds an MBA in Finance from the University of Connecticut and several industry technical certifications.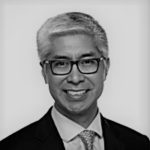 Dennis Mangalindan
Vice President
SEI
Dennis is responsible for developing strategies to help SEI Family Office Services reach new markets, attract new leads and acquire new clients. In this role, he leads speaking engagements at industry events and manages the sales cycle. With a core focus on family offices, accounting firms and other wealth management organizations selecting a technology solution, Dennis has worked with many of the Forbes 185 families and Forbes 400 individuals for over 17 years. Prior to joining SEI, Dennis served as Managing Director of Sales and Marketing at Financial Navigator, Inc.. Dennis holds a Bachelor of Science in Business Administration with a concentration in Marketing from San Jose State University.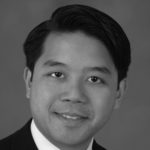 Chris Martinez
Former Managing Director
Oakbrook Solutions
Chris is former managing director of the family office practice at Oakbrook Solutions, a leading family office management consultancy. With over 20 years of operations and technology expertise within the industry, Chris has been a trusted adviser to family offices ranging from startup SFOs, to Forbes 400 families, to multi-billion dollar, multi-generational MFOs. Prior to consulting, Chris held C-level roles with The PrivateBank, Wilmington Trust, Bingham Legg Advisers, and Webster Management Group, leading business growth and transformational change initiatives. Chris is a frequent speaker at family office meetings and conferences and contributor to industry publications, thought leadership reports and white papers.

Kenji Mochizuki
Chief Investment Officer
Akemi Capital
At the Akemi Capital single family office, Kenji allocates investments primarily into commercial real estate and investment funds, and secondarily into direct investments in companies.  Previously, Kenji worked on the buyside at the partner level in the hedge fund, venture capital, and fund of funds industries. He specialized in distressed investing, special situations, and opportunity funds. Kenji was educated at Columbia University and the University of Pennsylvania.

Cynthia Mullock
General Counsel and Chief Compliance Officer
Artivest
Cynthia is General Counsel and Chief Compliance Officer of Artivest. Prior to Artivest, she was a founding partner of Snowden Lane Partners, an independent wealth management firm, where from 2010 through 2015, she and the founding team built an advisory and brokerage platform that grew from $0 to $2 billion in client assets. Ms. Mullock continues to serve on the Advisory Board of Snowden Lane Partners. Previously, she served as Counsel at Deutsche Bank AG, where she advised the Deutsche Bank Private Wealth Management division, and practiced at Sullivan & Cromwell, LLP, where she advised domestic and international corporations and sovereign entities on capital raising and other strategic corporate transactions. Mullock received her JD/MBA from Columbia Law School and Columbia Business School, and a BA from the University of Pennsylvania.

John Rompon
Managing Director and Co-Founder
McNally Capital
John is a Managing Partner and co-founder of McNally Capital, a private equity investment firm that partners with family offices to make and manage direct private equity investments. John has 30 years of investment and operations experience.
Over the course of his career, John has structured transactions as a lawyer, developed strategies as a management consultant, led management teams as a senior executive, made investments in private companies as an investor, and governed companies as a board member. During the last ten years, John has focused his investment activity on control and growth stage investments involving family offices in the US and abroad. He serves on a variety of private company and non-profit boards.
Mr. Rompon received a BA in Economics and History (with honors) from Northwestern University and a JD (with highest honors) from Indiana University – Bloomington.

Jeff Sesar
Vice President
Zenith
Jeff Sesar, vice president of Zenith Information Systems, Inc., has been with the company for over 47 years focusing on payments, process engineering and technology.  He is uniquely qualified to work closely with NACHA (National Clearing House Association) to develop new applications for bill presentment, tax payments, mobile payments and electronic data interchange via the Automated Clearing House network. Jeff earned a Bachelor of Science degree in Accounting and Finance from the University of Southern California.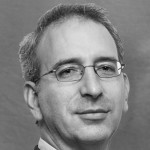 Avi Sharon
Executive Vice President and Product Strategist
PIMCO
Mr. Sharon is an executive vice president and product strategist based in the New York office. He is responsible for broad business management as well as developing and leading strategic initiatives aimed at driving growth within the traditional product franchise. Prior to joining PIMCO in 2018, he was a principal at Blackstone, where he helped launch the firm's retail alternatives initiative. Previously, he was a managing director at AllianceBernstein, where he ran multi-asset product management, led wealth management group research and marketing, and was interim head of investor relations for the firm. He has 18 years of investment and financial services experience and holds a Ph.D. from Boston University. He received an undergraduate degree from Emory University in Atlanta.

Bob Shepro
Senior Vice President, Head of Private Capital
SS&C
Bob Shepro is Senior Vice President and Head of the Private Capital unit where he has overall responsibility for strategic direction, sales and service.  Mr. Shepro originally joined SS&C via the 1998 acquisition of his company Shepro Braun Systems, which developed the products Total Return and Antares.  He re-joined SS&C in 2015 after several years as consultant focused on hedge fund, family office and wealth management software applications and operations.  Bob is a CPA and he began his career in the consulting division of PriceWaterhouse Coopers.

Robert Stover
Americas Family Office Leader
EY
Bobby Stover is EY's Americas Family Office Leader as well as the leader of the Southwest U.S.region Private Client Services Practice. His primary focus in both roles is on advising family businesses, their owners and family members on how to grow and preserve their wealth, while, in turn dealing with the complex issues of business succession, governance, income tax and transfer tax. Bobby also has extensive experience advising families on the set-up and structure of their family office and private foundations.

Edward Swenson
Chief Operating Officer
Dynasty Financial Partners
Mr. Swenson is the co-founder of Dynasty Financial Partners. He is responsible internally for all technology, operational and client servicing relationships and externally for all outside vendor and technology relationships established for the firm. Prior to Dynasty, he was a Portfolio Manager for the Legg Mason Partners Large Cap Growth Fund, where he oversaw trading, rebalancing and distribution network communications for Smith Barney's Multiple Discipline Accounts division. Mr. Swenson is a graduate of both the London School of Economics and New York University's Stern School of Business. He serves on the boards of Citizens Union and the Urban Assembly New York Harbor School, where he also serves as treasurer.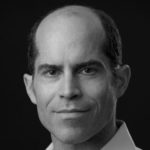 David Teten
Founder and Partner
Versatile VC
David Teten is Founder of Versatile Venture Capital. He has advised such institutional investors as Birch Hill Equity Partners, Goldman Sachs Special Situations Group, Icahn Enterprises, LLR Partners, Real Ventures, Right Side Capital, and Orascom TMT Investments. David was previously a Managing Partner with HOF Capital and Partner for 6 years with ff Venture Capital, one of the best-performing seed- and early-stage venture capital firms in the U.S. He earlier was a serial fintech entrepreneur with two exits, and ran an outsourced software engineering/IT services firm. David holds a Harvard MBA and Yale BA, both with honors. He writes periodically at teten.com.

Edouard Thijssen
Co-Founder, CEO
Trusted Family
Edouard Thijssen is co-founder and CEO of Trusted Family. Trusted Family helps leading family businesses and family offices around the world to communicate with their shareholders, directors, family members and advisors.
Trusted Family is known for it's online communication and information management platform and iPhone/iPad app, that is now used by over 100 family businesses and family offices around the world.
Edouard is a 2007 graduate of the Solvay Business School. He has also completed the Leading the Family Business program at IMD, Switzerland.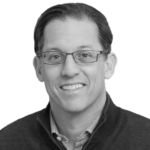 William Trout
Director of Wealth Management
Javelin Strategy & Research
William Trout is a thought leader on North American technology strategy and innovation in the wealth and asset management industries. He has particular expertise on platform automation; portfolio management and optimization tools; data capture, storage and analytics; and robotic process automation and AI. Within the wealth management arena, his interests include financial planning, investment advisory, retail brokerage, and trust. An authority on digital advice delivery, William has been widely quoted in publications such as Bloomberg, CNBC, Financial Times, New York Times, and The Wall Street Journal. He is also a frequent speaker at industry conferences and client gatherings. Currently, William is director of wealth management at Javelin Strategy & Research. Prior to Javelin, William led the wealth management practice at Celent, the research and advisory arm of Oliver Wyman. Previously, he was head of product and segment development for affluent and high net worth customers within BBVA USA, as well as a member of the BBVA Group's global Private Banking management team. William holds an AB from Harvard College.

Bill Woodson
Executive Vice President, Head of Strategic Wealth Advisory and Family Enterprise Service
SVB Private
Bill Woodson is the head of Strategic Wealth Advisory & Family Enterprise Services at Silicon Valley Bank. In this role, he oversees a team that provides integrated investment, planning, and family office services to SVB clients. Bill helps innovators, business owners, and wealthy families address many of the challenges that come with substantial wealth, and he enjoys having an impact on his clients' lives.
Bill has spent his career advising founders, wealth creators, closely held business owners, and family offices across a wide range of wealth management disciplines, including investment management, taxation, estate planning, philanthropy, and wealth education. He joined SVB from Citigroup, where he was a managing director and head of the Family Office Group for Citi Private Bank. Before joining Citigroup, Bill was a managing director and head of the Ultra-High-Net-Worth (UHNW) and Family Office business for Credit Suisse.
Bill began his career in "Big Four" public accounting, where he spent a decade providing tax and related planning advice to clients. He left public accounting to run the family office of one of his clients, a Hong Kong–based family with 40 employees and operations in Hong Kong, San Francisco, and Vancouver. Bill was also a founding member of myCFO, an integrated wealth management and technology firm started by several well-known Silicon Valley entrepreneurs. Shortly before the sale of myCFO to Harris Bank, Bill joined Merrill Lynch's Private Banking and Investment Group and oversaw an integrated investment advisory practice for UHNW families and family offices ranging in net worth from $25 million to $2 billion. Bill earned a master's degree in accounting from New York University's Leonard N. Stern School of Business and a bachelor's degree in economics from University of California, Irvine.
A frequent author on wealthy families' issues, Bill co-wrote "The Family Office: A Comprehensive Guide for Advisers, Practitioners, and Students," published by Columbia University Press. He's been quoted extensively in financial publications and was named one of Family Capital's 100 Influencers – Consultants. In addition, he's a lecturer in the Master's in Wealth Management program at Columbia University School of Professional Studies, the chair of the advisory board for the Stanford University Global Family Office Initiative, and a co-founder of the UHNW Institute, an independent nonprofit that provides thought leadership and content helpful to families, family offices, and professionals.
To be announced soon
Register
If you would like to engage in this leading industry event please register now by clicking on the button below. Please note this event is open to attend on complimentary basis to qualified subscribers and buy-side firms only.  If you'd like to enquire about attending, please contact us.
---