Overview
3rd New York Family ​Office Fintech Summit 201​8
Family Wealth Report is excited to announce the launch of the third Family Office Fintech Summit on March 13, 2018 in New York City.
Technology has become a transformational force within financial services and is now central to the wealth management dialogue – particularly in the US, where investment is set to exceed $4bn annually by 2018.
At both ends of the wealth spectrum, firms are seeking – and achieving – huge gains through technology investment. Yet dilemmas around where to spend and how to implement for optimal impact remain.
Clients' wants and needs are evolving at a startling rate across all segments, but for family offices the need to offer truly modern wealth management is even more pronounced. Securing the loyalty of Next Gen clients, while also (profitably) tackling the challenges of operational efficiency, data management and security is the weighty task facing technology chiefs.
Who should attend: 
Business leaders, operations, information technology, compliance, client service professionals, relationship managers within SFOs, MFOs, Private Banks, Trust Companies and RIAs serving UHNW clients.
This event is exclusively for qualifying members of the Family Wealth Report network and invited guests.
Agenda
High performing technology has today become the sine qua non of financial services and is central to the HNW wealth management dialogue.  Satisfying the basic requirements, not to say securing the loyalty, of an increasingly tech-savvy clientele, is now table stakes in the business.  That's why IT investments are set to exceed $4bn annually by 2018 in the US alone.  But navigating the trade-offs of competing solutions and efficiently implementing them in the business is a huge challenge.
Clients' wants and needs are evolving at a startling rate across all segments, but for family offices the need to offer truly modern wealth management is even more pronounced. Tackling the challenges of operational efficiency, data management and data security are some of the weighty tasks facing technology chiefs that we will explore in this Fintech Summit.
8:00 – Registration and Breakfast    
8:40 – Conference Introduction
Stephen Harris, CEO, ClearView Financial Media  
8:45 – Panel 1: Making Essential Upgrades to Ensure Your Aren't Left Behind
Mike Slemmer, Chief Operating Officer – Americas, FundCount
Chris Martinez, Managing Director, Oakbrook Solutions
Susan Colpitts, Founder & Chief of Client Experience, Signature Family Wealth Advisors
Melissa Mattison, Managing Director, Chief Operating Officer, Athena Capital Advisors
CHAIR: Stephen Harris, CEO, ClearView Financial Media
9:40 – UHNW and Family Offices – TAMP Redux
Jamie McLaughlin, Founder and Chief Executive, J. H. McLaughlin & Co.
​​​​​William Trout, Head of Wealth Management Research, Celent        
10:10 – Presentation: Optimising Efficiency in Operations & Accounting: Streamlining Family Offices for the Present and Future
Dennis Mangalindan, Vice President, SEI Archway
10:30 – Networking and Refreshment Break
11.00 – Panel 2: Using Data to Drive Success
Bob Miller, CEO and Vice Chairman of the Board, PCR
Josh Smith, Co-Founder and CEO, Solovis
Liora Brenner, COO, Fingerboard Family Office
CHAIR: Erin Hulse, Owner, Deviate Consulting
11:55 – Presentation: SS&C Private Capital Group: Family Office Solutions for the next Generation
 Darren Berkowicz, Managing Director, SS&C GlobeOp
12:15 – Presentation: Trump Tax Reform: How will it affect the operations of various types of family offices?
Jim Medeiros, Partner, EY
12:40 – Lunch and Networking
13:50 – Keynote: Raising the Future: How Philosophy, Psychology, and Parenting Will Transform Technology
Peter Scott, Author of Crisis of Control: How Artificial SuperIntelligences May Destroy or Save the Human Race
14:30 – Panel 3: Seeing Beyond the Hype Surrounding New Technologies
Sonny Saksena, MD & Director, Maihar Group
Rik Willard, Founder, Agentic Group and CEO of Global Blockchain Technologies
Richard Christopher Whalen, Chairman, Whalen Global Advisors
CHAIR: Tom Burroughes, Editor, Family Wealth Report
15:20 – Networking and Refreshments Break
15:50 – Presentation: Mercury iFunds
Donald Mastrangelo, Partner, Mercury Capital Advisors
16:10 – Panel 4: Cybersecurity and the High Net Worth Family
Joe Levy, Chief Revenue Officer, Rubica
Martin Hartley, COO, PURE
Theresa Pratt, CISO, Market Street Trust
CHAIR: Thomas J. DeMayo, Principal, Cyber Risk Management, PKF O'Connor Davies
17:00 – Closing Remarks and Summit Close
17:05 – Drinks Reception
---
Logistics
Date and Time
Date: Tuesday 13th March - 2018
Time: 8:00 am – 5:00 pm
Venue
Grand Hyatt New York
Address: 109 East 42nd Street, New York, NY 10017, USA
Keynote Speaker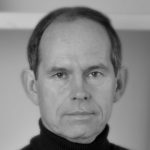 Peter J. Scott
Futurist, Author, Technology Change Consultant
Born in the United Kingdom, Peter Scott received a master's degree in Computer Science from Cambridge University in 1983 and went to work for NASA's Jet Propulsion Laboratory (JPL) in Pasadena, California. He moved to Canada in 1999 (now holding triple citizenship) and went freelance, continuing to serve JPL but also developing a parallel career in "soft" fields of human development, getting certified in Neuro-Linguistic Programming and coaching. Bridging these disparate worlds positions him to envisage a delicate solution to the existential threats humanity faces arising from exponential technology progress, explored in his 2017 book, "Crisis of Control: How Artificial SuperIntelligences May Destroy or Save the Human Race."
Speakers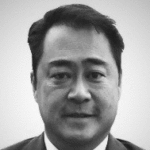 Todd Angkatavanich
Principal
EY
Todd Angkatavanich is a Principal in EY's National Tax Department, Private Client Services Group. He focuses on representing domestic and international families and family offices in structuring multigenerational wealth transfer, preservation and business succession vehicles, with an emphasis on navigating the transfer tax pitfalls that often arise under Chapter 14 of the Code. He has experience structuring GRATs, Sales to Grantor Trusts, Family Limited Partnerships and Preferred Partnerships, Succession Structures and Dynasty Trusts. Todd is an ACTEC Fellow and frequent speaker at conferences including the Heckerling Estate Planning Institute and is co-author of a BNA Portfolio on Wealth Transfer Planning with Carried Interests.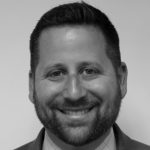 Darren Berkowicz
MD, SS&C GlobeOp Fund Services
SS&C GlobeOp
Mr. Berkowicz is Managing Director of SS&C GlobeOp Fund Services, the global hedge, private equity, fund of fund and private capital administration unit of SS&C Technologies Inc. He joined SS&C when the company acquired the Eisnerfast LLC fund administration business from Eisner LLP in 2005. Mr. Berkowicz is responsible for oversight of the global Private Capital Group operations. Mr. Berkowicz has a Bachelor's of Science degree in Accounting from The Pennsylvania State University and is a Certified Public Accountant.

Liora Brener
Chief Operating Officer
Fingerboard Family Office
Liora Brener is the Chief Operating Officer of the Fingerboard Family Office, which works with a multi-generational family of 35 households and over 100 family members. Liora provides strategic tax and legal advice to family members and oversees the day-to-day operations of the Family Office.
Prior to transitioning into her current role, Liora was the Director of Tax Planning at Advance Finance Group. In that position, Liora focused on developing and implementing sophisticated tax planning strategies for family members. Liora received a B.A. from Yale University and a J.D. from Yale Law School, where she served as a Senior Editor on the Yale Law Journal.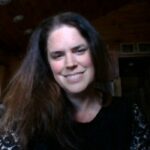 Theresa Clarkson
Solutions Architect
InfoGrate
In her current role, Theresa oversees and manages the implementation of everything from workflows and SharePoint to accounting migrations. Prior to joining InfoGrate Wealth, she worked for Market Street where her responsibilities focused on cyber-security, complying with New York State Department of Financial Services regulations, and strategic efficiencies through technological enhancements.  Previously, Theresa worked for CRB Consulting Engineers as their Corporate Applications Manager, leading the support team for all major corporate applications, including accounting, intranet, secured client portals and website. Theresa holds a B.A. and M.S. from Elmira College in Information Technology Management, and is currently an adjunct instructor there teaching Information Technology in their business management program. She holds a Microsoft Certification in VB.net programming and an executive certification in negotiation through Notre Dame University.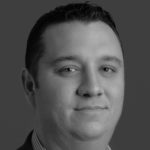 Thomas DeMayo
Principal, Cyber Risk Management
PKF O'Connor Davies
Thomas DeMayo is a Principal in the Cyber Risk Management group of PKF O'Connor Davies and is responsible for the implementation and design of the Firm's cybersecurity service client offerings, internal and external audit programs and testing procedures. His cybersecurity services relate to threat and vulnerability management, governance, privacy, incident response, business continuity, disaster recovery and computer forensics. He has extensive experience with securing and managing information risk across a wide range of industries. He is also a computer forensic specialist and can assist with the acquisition and analysis of data in a forensically sound and legally-approved manner.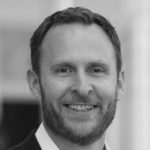 Martin Hartley
Executive Vice President, Chief Operating Officer
Pure
Martin is the Chief Operating Officer of the PURE Group of Insurance Companies, a specialist insurer serving high net worth individuals and families across the United States. Prior to founding PURE in 2006 with Ross Buchmueller and Jeffrey Paraschac, Martin was a member of the team that launched AIG Private Client Group, and served as its Chief Underwriting Officer and Western Zone Executive. Before moving to the United States, Martin began his underwriting career at Hiscox Syndicate at Lloyd's, and held various positions at Chubb Insurance Company of Europe.  Martin has a BS from the University of Wales.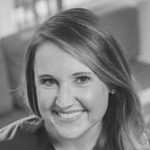 Erin Hulse
Owner and Family Office Technology Consultant
Deviate Consulting
Erin is the founder and owner of Deviate Consulting, a software consulting firm focused on family offices. Erin is a financial and software professional with a diverse background in the alternative investment and private wealth space, specifically working with family offices, high net worth individuals and hedge funds. Roles have included investment accountant, hedge fund operations manager, software implementation manager, and business development director. Erin's current focus is on accounting and software consulting for single and multi-family offices.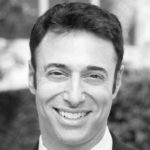 Joe Levy
Chief Revenue Officer
Rubica
Joe Levy has spent the past decade working in data and security. At Rubica, Joe is responsible for marketing, sales, business development and product management. Joe came to Rubica from a mobile big data analytics company, Zettics, which he helped raise $35M and grow to more than 100 employees. Joe also led marketing for Qpass, a mobile payments company, which sold to Amdocs for $300M in 2006. Joe holds an MBA from Northwestern University's Kellogg School of Management and a bachelor's degree in Civil Engineering from Washington University in St. Louis.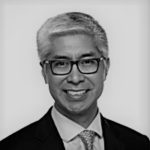 Dennis Mangalindan
Vice President
SEI
Dennis is responsible for developing strategies to help SEI Family Office Services reach new markets, attract new leads and acquire new clients. In this role, he leads speaking engagements at industry events and manages the sales cycle. With a core focus on family offices, accounting firms and other wealth management organizations selecting a technology solution, Dennis has worked with many of the Forbes 185 families and Forbes 400 individuals for over 17 years. Prior to joining SEI, Dennis served as Managing Director of Sales and Marketing at Financial Navigator, Inc.. Dennis holds a Bachelor of Science in Business Administration with a concentration in Marketing from San Jose State University.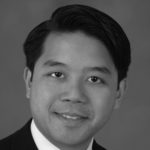 Chris Martinez
Former Managing Director
Oakbrook Solutions
Chris is former managing director of the family office practice at Oakbrook Solutions, a leading family office management consultancy. With over 20 years of operations and technology expertise within the industry, Chris has been a trusted adviser to family offices ranging from startup SFOs, to Forbes 400 families, to multi-billion dollar, multi-generational MFOs. Prior to consulting, Chris held C-level roles with The PrivateBank, Wilmington Trust, Bingham Legg Advisers, and Webster Management Group, leading business growth and transformational change initiatives. Chris is a frequent speaker at family office meetings and conferences and contributor to industry publications, thought leadership reports and white papers.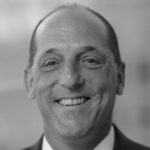 Donal Mastrangelo
Head of US iFunds Distribution
Mercury Capital Advisors
Donal Mastrangelo is a Partner and Head of U.S. iFunds Distribution. He was previously responsible for business development, client service and portfolio dialogue at Guggenheim Partners. His product capabilities cover the spectrum of private funds, public funds, and SMAs. Before joining Guggenheim, Donal was the Founding Principal at NorthRoad Capital Management responsible for business development and client service. Previously, he was a Director and National Sales Manager for Lazard Asset Management. Prior to joining Lazard in 1995 he worked in sales management at Xerox Corporation and as an internal auditor for Shearson Lehman Hutton. He has over 25 years of investment experience. Donal has a B.A. from Hamilton College and is a Certified Investment Management Analyst.

Melissa Mattison
Managing Director, COO
Athena Capital Advisors LLC
Melissa is a Managing Director and Chief Operating Officer at Athena. She sits on the firm's Executive Committee, overseeing all aspects of client onboarding, data management, project management, investment operations, investment accounting, reporting, and information technology. She is also responsible for strategic planning and process improvement surrounding firm-wide operations and technology. Prior to this post, Melissa served as Athena's Vice President of Strategic Solutions and prior to joining Athena in 2007, Melissa previously worked as a equity trader for the Fidelity Management and Research. She has a bachelor of Arts in Economics from Mount Holyoke College and holds a Master Lean Six Sigma Black Belt from Villanova University.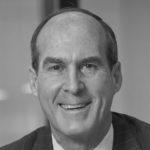 Jamie McLaughlin
Founder and Chief Executive
J. H. McLaughlin & Co.
In 2010, Jamie McLaughlin founded J. H. McLaughlin & Co., LLC, a management consulting firm focused on strategy and practice management for wealth management and investment advisory firms, private banks, trust companies, single and multi-family offices. He has over 25 years of experience in both senior operating roles and client-facing roles in the ultra-high net worth and family office segments of the industry. Previously, he was CEO of Geller Family Office Services, a partner at Convergent Wealth Advisors where he built the firm's New York office, the regional president of Mellon Private Wealth Management's New York region, and a financial advisor at Sanford C. Bernstein & Co., Inc., where he started in the wealth management industry. Earlier in his career, Mr. McLaughlin served in the Connecticut General Assembly for a decade as a two-term State Representative and a three-term State Senator.

Bob Miller
CEO and Vice Chairman of the Board
Private Client Resources (PCR)
Bob became CEO of PCR in 2016 after a year as Vice Chairman and strategic advisor.  A founder of 5 financial technology companies in which he was both technical architect and business strategist, Bob brings to PCR a unique combination of market-facing, technology-driven and operations-focused skills that are driving the Company's rapid growth.​
Bob's last company CorrectNet, sold in 2013 to Symphony Group and subsequently acquired by MarkIt, was a ground-breaking managed service provider of aggregation and reporting services to hedge funds.  The company's customers included 7 of the top 10 institutional fund administrators and at its peak were reporting on almost 40% of all hedge fund assets globally.
​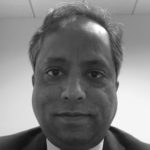 Sonny Saksena
CIO and MD
Maihar
Sonny Saksena is the CIO and MD for Maihar, a nine-year old private investment office that pursues a broad spectrum of investments. He combines a unique background of principal investing with strategic and restructuring advisory to corporations, investment firms and family offices globally.  He has pioneered innovative methodologies and utilized big data analytics to solve complex problems. He has a first-rate education (Harvard, JEC, MIT, and Rollins) and received multiple honors and awards.
His expertise spans fund selection, direct investments, arbitrage trades, digital assets and niche assets. At Maihar, he focuses on building bespoke portfolios, incorporating innovative portfolio strategies and analytics, and targeting proprietary deal flow.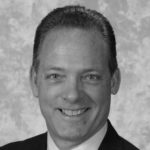 Mike Slemmer
LP Sales Director
Dynamo Software
Mike Slemmer is Sales Director at Dynamo Software. Dynamo powers investment decisions of clients representing $4tn+ of assets and serves over 1,000 clients including pension funds, sovereign wealth funds, endowments and foundations, family offices, funds of funds, private equity firms, M&A teams, venture capital groups, hedge funds, fund administrators, prime brokerages, and insurance firms. Previously, he was a senior consultant at The Collaborative. Mike has deep experience in investment technology, having had many sales, marketing and leadership roles at SS&C, Thomson Financial/ThomsonReuters, FundCount and Chase. Mike earned his BA from the University of Delaware, an MBA in finance from the University of Houston and an executive degree from the Columbia University Graduate Business School. He is a CFA (Chartered Financial Analyst) charter holder and a member of the CFA Institute and the CFA Boston.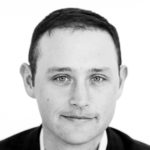 Josh Smith
Co-Founder & CEO
Solovis
Josh brings a wealth of experience in investment management working in various investment capacities and as a consultant for investment management organizations. Josh's background includes roles as an analyst, investment team member, operations associate and subsequently, as head of technology creating a software platform that helped a large outsourced CIO manage operations, risk and daily investment activities. After consulting for family offices, endowments and fund of funds, his passion for improving operational efficiencies and helping investment professionals make more informed decisions led Josh to co-found Solovis - the first true multi-asset class portfolio management and reporting application focused exclusively on the limited partner community.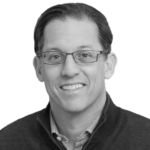 William Trout
Director of Wealth Management
Javelin Strategy & Research
William Trout is a thought leader on North American technology strategy and innovation in the wealth and asset management industries. He has particular expertise on platform automation; portfolio management and optimization tools; data capture, storage and analytics; and robotic process automation and AI. Within the wealth management arena, his interests include financial planning, investment advisory, retail brokerage, and trust. An authority on digital advice delivery, William has been widely quoted in publications such as Bloomberg, CNBC, Financial Times, New York Times, and The Wall Street Journal. He is also a frequent speaker at industry conferences and client gatherings. Currently, William is director of wealth management at Javelin Strategy & Research. Prior to Javelin, William led the wealth management practice at Celent, the research and advisory arm of Oliver Wyman. Previously, he was head of product and segment development for affluent and high net worth customers within BBVA USA, as well as a member of the BBVA Group's global Private Banking management team. William holds an AB from Harvard College.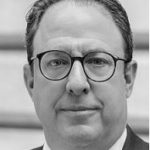 Christopher Whalen
Chairman
Whalen Global Advisors LLC
Richard Christopher Whalen is an investment banker and author who lives in New York City. He is Chairman of Whalen Global Advisors LLC and focuses on the financial services, mortgage finance and technology sectors.  From 2014 through 2017, Christopher was Senior Managing Director and Head of Research at Kroll Bond Rating Agency, where he was responsible for ratings by the firm's Financial Institutions and Corporate Ratings Groups. He was a co-founder and principal of Institutional Risk Analytics from 2003 through 2013.

Rik Willard
Founder and Managing Director of Agentic Group & CEO of Global Blockchain Technologies
Global Blockchain Technologies
Rik Willard is the Founder of Agentic Group, a New York-based federation of over fifty blockchain companies worldwide. Concurrently, he is CEO of Global Blockchain Technologies, a publicly traded blockchain investment firm in Toronto.
Agentic Group promotes the blockchain ecosystem through education, consulting and deployment within the private and public sectors. Its clients include the country of Luxembourg, The Port of Rotterdam, MOOG Aerospace, and others.
Rik is a Fellow at the Foreign Policy Association and an Advisor at the Field Center for Entrepreneurship at Baruch College. He's a prolific speaker for a number of international events including the World Web Forum (Zurich), the European Union IP Summit (Brussels), Finance 2.0 (Zurich), the Emerging Links Blockchain Series (Brazil, Spain), and in January 2018, the World Economic Forum at Davos. He has appeared on CNN and CNBC, and was featured in the groundbreaking documentary "The Blockchain and US".