Overview
WealthBriefingAsia is delighted to announce the launch of its second annual research report on the growing External Asset Manager segment in Asia, along with our partner, UBS.
You are cordially invited to attend our event in Singapore on 1 June where industry experts – including senior manages from UBS – will share the findings of this insightful research. They will also answer your questions concerning the future and structure of the Asian wealth management market.
As last year's report, A Tale of Two Cities (for Now), set out, EAMs represent a particularly exciting part of the Asian wealth management industry – and there has already been significant growth since 2016. But with increased regulation, alongside heightened competition for both clients and bankers, EAMs face significant challenges ahead.
Save the date and register now for what is a must-attend thought-leadership event for anyone interested in the future development of the independent advisory segment in Asia.
The event will be held in Singapore at the Westin Hotel, Asia Square,
We very much look forward to seeing you there to discuss the future of Asia's EAMs and the findings of this ground-breaking research.
Speakers' Chair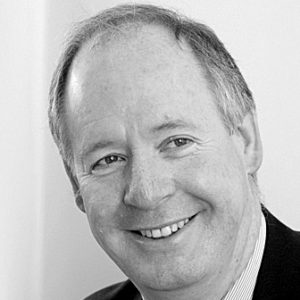 Bruce Weatherill
Chief Executive
Weatherill Consulting
Bruce is a chartered accountant with over 37 years financial services experience, previously a partner in PwC, latterly as Global leader of their Wealth Management practice and the key driver of their bi-annual Wealth Management Report. Bruce is now CEO of Weatherill Consulting providing advice on client centricity and wider strategic matters to wealth managers. He is the author of The Value of Trust: the quest by Wealth Managers for Trusted Advisor status and a number of other thought leadership reports. Bruce is chairman of ClearView Financial Media and a non-executive of a number of companies including Fidelity Holdings UK, The Wisdom Council, ComPeer, JDX Consulting and Ten Group.
Speakers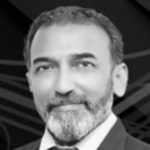 Rohit Bhuta
Chief Executive Officer
Crossinvest (Asia)
Rohit Bhuta, CEO, Crossinvest (Asia) Pte Ltd, a family owned independent asset management company with a 10 year presence in Asia. Crossinvest is headquartered in Lugano. Rohit has more than 25 years of industry experience. Prior to Crossinvest (Asia) Rohit worked with the Macquarie group for over 22 years in various capacities and geographies including Australia, Singapore, Malaysia, South Africa, Hong Kong and India. He has also worked in the UK and New Zealand during the early part of his career.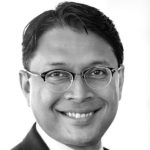 Aniruddha Ganguly
Executive Director, Head Financial Intermediaries Singapore
UBS Wealth Management
Aniruddha has been with UBS for over 10 years across Hong Kong, Mumbai and Singapore. He has worked in a wide range of roles such as internal strategy, leading a domestic wealth management build-out initiative, and in the Chief of Staff function covering Malaysia, Thailand, Philippines, the Non-Resident Indian sector and international markets, before moving to the Financial Intermediaries business. He took over the management of the Financial Intermediaries business for the Singapore hub in early 2017.
Prior to UBS, Aniruddha worked in management consulting in Sydney and Mumbai in Ernst & Young, Bain & Company and The Boston Consulting Group.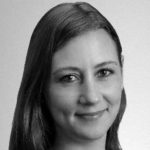 Lucie Hulme
Managing Partner
Trilake Partners
Lucie Hulme is chief executive officer and member of the Investment Committee. She was part of the founding team of TriLake Partners in 2011 and has years of experience gained in the independent asset management and private banking industry.
Lucie is also honorary secretary of the Association of Independent Asset Managers in Singapore (AIAM).
Prior to joining TriLake Partners, Lucie was a relationship manager at Société Générale Private Banking (Suisse) S.A. She also worked for the Middle Eastern desk at Crédit Agricole (Suisse) S.A. and for an independent asset management firm based in Geneva - The Forum Finance Group (Suisse) S.A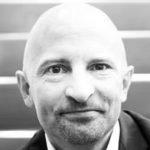 Thomas Koechli
Director
HP Wealth Management
Thomas worked for UBS AG in Zurich, Hong Kong and Singapore for 32 years.  He started his career in Global Trade Finance and entered the wealth management industry in Asia in 2000 to cover Ultra High Net Worth clients from South East Asia.  Thomas joined HP Wealth Management in November 2015 to work exclusively for a successful entrepreneur family.  he holds a Master of Science in Wealth Management from University of Rochester (Simon School of Business), a Master of Advanced Studies in Finance from Universitat Bern and is a CFA Charter holder.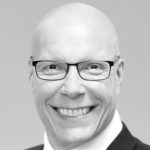 Dr. Markus Vollenweider
Managing Director, Head International Markets APAC
UBS Wealth Management
Markus Vollenweider is the Head International Markets Asia Pacific at UBS in Singapore since 2015. In his role, he is responsible for the Wealth Management business covering clients from Europe and Emerging Markets out of Singapore as well as the Singapore Financial Intermediaries business locally.
Prior to this, he has been in various senior management positions with UBS including but not limited to Head Wealth Management HNW Russia/CIS, COO for Central Europe, Eastern Europe & Turkey and Head Country Team Germany South. He is with UBS for 27 years.
Markus is a Swiss citizen who has spent his professional life in Switzerland, Luxembourg and now in Singapore. He is also a PhD holder in law and speaks German, English and conversational French.
Register
---