Overview
Singapore is a highly-competitive and rapidly-evolving market, with regulatory changes and new entrants making the imperative "to do more with less" increasingly urgent.
Systems upgrades are a top priority for most firms. Yet with a third finding over half their technology budget is eaten up by compliance, maximising the impact from investments is vital.
WealthBriefing research has highlighted Portfolio Management Systems as an area of particular potential, for example, with enhanced performance, operational efficiency and risk management rapidly achievable for all the different types of institution seeking to thrive in Asia's biggest wealth hub.
Join our panel of experts to discover how firms both large and small are leveraging technology to tackle operational challenges – and powerfully differentiate their offerings.
Topics for discussion will include:
Where the biggest technology pain points – and opportunities – lie for wealth managers in Singapore today
How to head-off challenges likely to become increasingly acute for smaller independents like EAMs and family offices at one end of the spectrum, and for big banks at the other
Key ways to minimise manual work across your organisation – whatever its approach and client base
Where firms should focus to get the balance between efficiencies, innovation and regulation right, and how this might vary according to business model
Agenda
Registration: 8:00am –  9:00am
Panel discussion and Q&A: 9:00am – 11:00am
---
Logistics
Date and Time
Date: Thursday 23rd November - 2017
Time: 8:00 am – 11:00 am
Venue
Equinox, Swissôtel The Stamford
Address: Equinox, Swissôtel The Stamford, 2 Stamford Rd, Singapore 178882
Speakers' Chair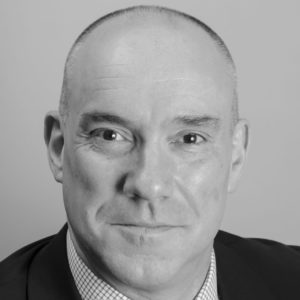 Andrew Deane
Co-Founder - Head of Business Development APAC & MENA
WealthBriefingAsia
Andrew Deane is co-founder of ClearView Financial Media, head of business development for ASIA and Middle East and WealthBriefingAsia publisher. Andrew has over 32 years experience in financial services with a focus on the wealth management sector since 1998. He previously worked in the City of London as a Stockbroker and has covered back, middle and front office.
Andrew has an entrepreneurial approach to business and has previously advised startup companies and pre-IPO businesses looking for capital raise. He has extensive contacts across Asia and Middle East both from within the wealth management sector but also through a network of HNWI's and family offices.
Although based in the UK, Andrew travels regularly to Singapore, Hong Kong, UAE and Switzerland. Outside of ClearView Financial Media, Andrews passion is rugby which he still actively plays.
Speakers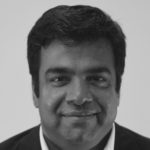 Kaushiq Kodithodika
Regional Sales Director
SS&C Advent
Kaushiq Kodithodika joined Advent in 2006 and is now Regional Sales Director, responsible for sales and business development of Advent products and solutions in the Middle East, North Africa ( MENA ) and the Indian Subcontinent region. Kaushiq has over 15 years of direct sales experience in the MENA region and has been actively involved in providing strategic software solutions to the Banking and Finance Industry. Prior to Advent, Kaushiq worked with EastNets and was responsible for sales and key account management of SWIFT and AML solutions, before which he was business development manager for the MENA region at Logical Access S.A, a Geneva based Private Banking software house providing document management and archiving solutions to BFSI segments. Kaushiq holds a Master of Business Administration in Finance and Marketing from University of Madras, India.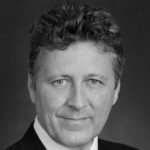 Gary Tiernan
Head of Investments
Crossinvest
Gary Tiernan Is Head of Investments at Crossinvest Asia, a leading independent private wealth manager, based in Singapore, offering exclusive discretionary management, financial advisory and family office solutions. In this capacity, he is responsible for the suite of investment services as well as helping to grow the business and directly manage private clients.
Prior to joining Crossinvest, Mr Tiernan worked for Standard Chartered Private Bank as a key member of the Global Management Committee where he held a number of senior leadership roles including Global Head of Investment Advisory, Fiduciary, and Sales Management. In addition to being a Member of the Global Investment Committee, he was also a Board Member of two trust companies.
He has been based in Singapore since 2004 when he was appointed Asia Regional Head of Global Investments and Sales for Deutsche Bank Private Wealth Management. Before this he had spent 8 years in Switzerland and his last position was Regional Head of Product Management and Investment Solutions with Deutsche Bank in Geneva.
Mr Tiernan began his financial markets career trading options in London with Morgan Grenfell Securities and progressed to leading options and proprietary trading teams in Investment Banking. He graduated from Sheffield University, U.K. with a BA in Economics, Accounting and Financial Management.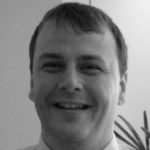 Martin Young
CEO
Farringdon Asset Management
Martin has 15 years' industry experience previously working as a stockbroker for Edward Jones and in asset management with HSBC Investments in London. Martin Co-founded Farringdon Group in Malaysia in 2007 and holds a degree in Economics from the University of Stirling in the United Kingdom.
Martin is currently heavily involved in the Singapore Robo Adviser market as Farringdon Asset Management is working in conjunction with several Singapore based parties to offer investment strategies for the Robo market. These will be used in thematic baskets and other Virtual Mutual fund technologies.
Martin is also involved with Farringdon Groups efforts and will shortly announce the formation of Algebra which will be Asia's first Sharia Complaint Robo Adviser. Algebra will operate in Malaysia under Farringdon Groups licence and is also in discussions with the Malaysian regulators to launch the world's first Robo Adviser integrated with a Fintech/Digital only Bank.
Martin is an expert on Robo Advisers in the USA and the UK and has carried out extensive research into the reasons that many Robo Advisers have failed. Martin is also very much a thought leader in Asia on the regulatory issue's affecting the Robo Adviser market and has been interviewed by the press on several occasions on the subject.
Register
---