Overview
Making best use of the vast amount of data held on and about clients is key to delivering a top quality service. And how and what to communicate to clients demonstrates the depth and integrity that wealth managers bring to the relationship.
This vital task is only achievable through the judicious use of technology. However, increasing national and international regulatory pressures must also be taken into account when making decisions in this field, which every wealth management organisation must get right.
Agenda
08:00 – Registration and Breakfast
09:00 – Panel Discussion and Q&A

Wendy Spires, Head of Research, WealthBriefing (Chair)
Jürgen Pulm, Head of Private Banking for CPB Services, RBS
Robert Roome, Head of Product, WDX
Dr Ariel Sergio Goekmen, Member of the Executive Board, Schroder & Co Bank

11:00 – Event ends
---
Logistics
Date and Time
Date: Wednesday 7th March - 2018
Time: 8:00 am – 11:00 am
Venue
Hotel St Gottard. Zurich
Address: Bahnhofstrasse 87, 8021 Zürich, Switzerland
Speakers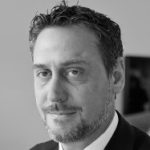 Micha Bitterli
Partner, Head of Managed Services
Deloitte
Micha has over 16 years of experience, including two in New York, in auditing large financial institutions and trading financial instruments and commodities. In addition to working as an auditor, Micha has spent many years advising small and medium-sized financial institutions on the operational implementation of regulatory requirements. Micha joined Deloitte from another Big Four company in 2015 and is responsible for establishing the "Deloitte Managed Services" platform.

Dr Ariel Sergio Davidoff
Partner and board member of successful companies
Lindemann Rechtsanwälte
Ariel is a self-employed Partner of LINDEMANNLAW, a Swiss law firm, looking after the legal requirements of international and Swiss entrepreneurs, multi-national firms as well as advising on regulatory law. Ariel is active in Switzerland, UK, Monaco, and Eastern Europe. He is on the board of a number of successful companies in Switzerland and the UK, Germany and Holland. The industries comprise solar, water, fertilizer, wealth and asset management, banking, trust, venture capital, M&A and IT.
Beside a doctorate of business administration, he holds an MBA from Rochester NY and an LL.M. from University of Zurich. He is a member of STEP, ITPA, IISS and IFA."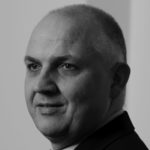 Jürgen Pulm
Head of Private Banking for CPB Services
RBS
Jürgen Pulm is the CDIO for the Wealth business. In this role, he is responsible to ensure we have the technology and infrastructure in place to support our client propositions. He is also the CEO of NatWest Services (Switzerland) Ltd. Jürgen has been Head of Private Banking Services since the end of 2014 overseeing IT, banking operations and change management for the NatWest Group Wealth business. Previous positions include being the Chief Technology Officer of the Wealth Management Division and Head of Technology Trends and Mobile at NatWest Group. Prior to that, Jürgen served as Chief Operating Officer of the Wealth Management Division of NatWest Group as well as deputy head of the management team at its Swiss branch. Before joining the bank in 2006, he served as CIO at Julius Bär Group.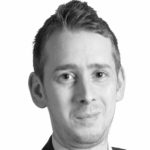 Robert Roome
Global Head of Product
WDX
Robert Roome has over 13 years' experience in helping organisations implement and embed customer relationship management solutions. This has included roles at consultancies such as Capgemini, and large financial services organisations such as Barclays Wealth, RBS and Capital International. With his current role of Product Owner for WDX, Robert is responsible for overseeing the digital engagement & client management product, working with potential Fintech partners, and overseeing some of the largest deployments of the WDX Software.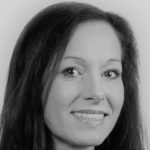 Wendy Spires
Head of Research
ClearView Financial Media
Wendy has been a wealth management journalist, researcher and consultant for a decade, covering a huge range of international markets and sub-sectors over that time. Known as a technology and communications specialist, she has written an array of in-depth reports on issues affecting private banks and wealth managers, ranging from compliance and innovation trends through to client experience, branding and marketing strategies. As well as speaking at conferences in both the UK and abroad, Wendy also regularly consults for wealth and asset managers, including carrying out research projects among end H/UHNW clients for both internal and external purposes.
Register
---