Overview
Changes in client demographics and heightened scrutiny from regulators are pushing up
expectations around technology, at a time where momentous change in reporting and planning is ever-looming as the country moves closer to Brexit.
Essentially, wealth management firms need to embrace digital if they want to remain relevant and ease their regulatory burden. Technology is now an efficiency driver from the back-office through to the front.
However, aligning a firm's digital strategy with operational considerations, client service, and regulatory compliance can be complex. Challenges include, for example, consistency in multi-channel communications and dealing with high-risk clients.
This year's Compliance & Operations Summit will bring together luminaries from across the industry to discuss key developments and offer best-practice insights on these pressing subjects.
Agenda
8:00 am Registration and refreshments
8:55 am Summit Welcome
9:00 am Keynote
9:20 am  Panel 1: Compliance challenges for Wealth Management. Impact and implications of the Senior Managers Regime.
Recent scandals such as the Panama Papers, the Bahamas leaks and Malaysian dirty money have thrown wealth management practices into the regulatory spotlight. In today's digital age of transparency, firms need to be more proactive than reactive when managing risks if they want to keep their reputation intact, both in the eyes of regulators and clients. Meanwhile, the compliance function must have a symbiotic relationship with the rest of the business.
This panel will cover challenges in the current regulatory landscape and how best to navigate them. Topics will include:
Impact of Brexit

Record keeping; document management and data quality

Cost of compliance

Value for money

Monitoring front office behaviours

Onboarding

KYC

Market abuse – trading & market manipulation

 
10:10 am Panel 2: Digitising the whole client lifecycle
According to recent research, a significant 85 per cent of wealth management professionals said their firm will increase technology spend on innovation in the next three years. These increased budgets are expected to benefit the entire client lifecycle. However, a sweeping shift to digital brings its own set of challenges, such as fragmented internal systems, as well as difficulties in the onboarding process and in effective portfolio risk management. How are wealth managers dealing with these obstacles and what are the most important elements of the client value proposition model?
11:00 am Networking Brunch
11:45 am  Panel 3:  Technology and impact: where to spend?
Allocation of vital economic resources can be a taxing decision for wealth managers, with the tripartite pressures of rising cost-income ratios, diminished investment returns and ensuring systems are up to scratch in the eyes of the regulator. Yet, development and innovation should not necessarily be stalled, especially when client satisfaction and loyalty may be on the line as wealth begins to pass hands to the coveted 'next gen'.
This panel will look at whether spend should best be allocated to the back office for slick functionality or to the front, for clients to benefit first-hand from technological enhancements. Aspects to be debated include:
Reporting and Communications

Social media

Trading

Portfolio management

Customer portfolio

Risk management

CRM

AML

Apps
12:35 pm Panel 4: The industry speaks: Q&A.  To what extent will technology be a driver for the successful wealth manager for the future?
Firms are increasingly looking to technology to cut costs and boost profitability. Digitalisation is no longer just about remaining relevant to the younger high net worth community, but also a means of overcoming regulatory and operational hurdles. Digital transformation programmes touch every part of a wealth management business, from client onboarding to portfolio management, reporting and communications, customer relationship management and cybersecurity.
This panel will explore how key digitally driven areas are shaping an industry that is traditionally high-touch in nature.
1:20 pm – 2:00 pm Summit close and Networking
---
Logistics
Date and Time
Date: Tuesday 29th November - 2016
Time: 8:00 am – 2:00 pm
Venue
ETC Venue - Monument
Address: 8 Eastcheap, London EC3M 1AE
Speakers

Bjorn Blanchard
Consultant
HRComply Limited
Director b:squared training ltd
Until recently Bjorn was Head of Training and Competence at Credit Suisse (UK) Limited, the UK-based private bank. Bjorn implemented and managed the firm's T&C scheme. The scheme helped to enhance the skills of front line staff and their managers, whilst reducing the bank's reputational risk.
Bjorn worked closely with the business to implement SMR practices at Credit Suisse and is familiar with the requirements of the MMR and RDR regulations.
Having set up his own practice, Bjorn now advises on the management of T&C schemes. In addition Bjorn is an experienced leadership development practitioner, facilitator and coach. Bjorn works as an Associate Consultant with HRComply.

Jonathan Boakes
Managing Director
Nodes
Jonathan Boakes is a 10 year veteran of mobile, having helped companies such as the BBC and Time inc., formulate their mobile branding strategies. Jonathan later headed up mobile orientated businesses based in demand side programmatic advertising and ad serving. After a successful buy-out Jonathan moved into the production side of mobile development, initially working for an agency building the retail banking apps for Lloyds, Halifax and Bank of Scotland. After successfully launching apps for Camelot, the National Lottery and various energy companies, he joined Nodes as the UK Managing Director. Nodes is specialised in creating apps with great customer experiences and apps that optimise processes. Current clients include Hiscox Insurance; LGT Vestra; Weatherbys; Danske Bank & RED 24.
With regulation coming, Nodes has been ensuring it's partners are equipped to faciliate everything from multi-factor to bio-metric in order to prevent criminality & fraud. Nodes balances surpassing compliance as well as offering new ways to sign transactions and make secure payments, with ease of use and stunning design.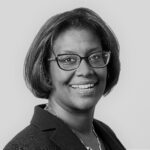 Rosalyn Breedy
Partner and Head of Funds and Private Wealth
Simons Muirhead Burton
SMB Partner, Rosalyn Breedy, is a Corporate, Funds and Financial Services lawyer and Head of Funds and Private Wealth. She has 30 years of experience working in private practice, investment banking and at a multi-family office. Rosalyn has a particular interest in financial regulation, and financial policy work alongside ESG, diversity and inclusion and she regularly writes and speaks on these matters. Rosalyn is a non-executive director of  Lanware and Chairman of the Milltrust International Advisory Council, sponsor of the Climate Impact Asia fund. Additionally, she is a member of the Chartered Institute of Securities and Investment Integrity and Ethics Committee, a member of the Advisory Council to Black Women in Asset Management and an Associate fellow Said Business School, Oxford University.

Ian Cornwall
Director of Regulation
Wealth Management Association
Ian has almost 30 years' experience as a risk and compliance professional.   He started his regulatory career in 1986 with the Surveillance Division of the London Stock Exchange which evolved into The Securities Association, which regulated stockbrokers, where he was a senior manager. He spent many years as a main board members and Compliance Director of one of the largest private client investment managers and stockbrokers in the UK.
Ian is Director of Regulation at the Wealth Management Association ("WMA"). His role entails constant contact with the UK regulator, the FCA at all levels and other organisations such as HM Treasury, Financial Ombudsman Service and the Financial Services Compensation Scheme. He is involved all areas of policy development and provides regulatory support to WMA's member firms.
Ian is a Chartered Accountant and Chartered Wealth Manager. He is a member of the examination panel for the Applied Wealth Management paper which is a constituent of the CISI Masters in Wealth Management and sits on the Committee overseeing CISI's role as an Accredited Body. In 2009 he was voted by his peers Compliance Personality of the Year! He speaks regularly on a range of regulatory topics.

Roopalee Dave
Associate Partner
EY
Roopalee is an Associate Partner in EY's Financial Services team focusing on wealth management and private banking clients. She leads the Wealth sub-sector in UK and is responsible for client relationship management and business development initiatives for the wealth management segment. She has over 19 years' experience across industry and consulting in the UK and India. Roopalee has supported wealth
managers and private banks by providing insights and leading projects in proposition development, strategy implementation, operating model design, regulatory changes e.g. MiFID II, RDR, and suitability to mention a few. Roopalee holds a Masters in Strategic Marketing from Cranfield School of Management, UK and a Masters in Management Studies from the University of Mumbai, India.

Pablo Diaz de Sandi
Global Client Lifecycle Management Programme Manager
HSBC Private Bank
Pablo Diaz de Sandi has over 20 years of experience in the Financial Services industry. He began his career in Mexico City where -- after graduating with a major in International Business from Tec de Monterrey – he began working for American Express in call centre operations.
After a couple of years he started working in project management and moved to the United States to lead international change initiatives and obtained a Masters in International Business from the University of Miami.
Through his career Pablo has lived in Mexico City, Florida, New York and has travelled all over the world. After leaving American Express and working in consulting for 3 years, he joined HSBC Private Bank where he now leads the Global Client Lifecycle Programme from London. This initiative is delivering new standard processes and technology for on-boarding and KYC reviews of Private Banking clients in all countries where they do business.

Simon Elvidge
Managing Director
3 Lines of Defence Consulting Ltd
Simon Elvidge has over 25 years of compliance, financial crime prevention (FCP) and broader control function experience (Risk / IAD) as well at Board Director level.  This expertise has been gained across a wide variety of UK and international financial firms, covering both the buy and sell side of the industry.   Simon has led functions as the CF10 / CF11 through to global head roles.
His core skill set encompasses the building, re-engineering and enhancing the governance / regulatory / control structures in this ever-changing regulatory environment.  A key part of his approach has been to engage with, understand and be involved in all areas of the businesses, from senior management, through income generation, to the support and control functions.
Previous permanent senior roles have included international operations such as HSBC and SocGen, as well as UK focussed firms across these sectors.

Dominic Greenwood
COO
Expersoft Systems AG
Dr. Greenwood is COO Group of Expersoft Systems and its sister company, Whitestein Technologies.
He is a technologist and business executive with 20 years of experience transforming business operations with leading-edge technology. Joining Expersoft in 2003, his central responsibility today is the evolution of the group products, including the flagship PM1 solution for wealth and asset management.
He began his career leading teams at global divisions of Fujitsu tasked with innovating new software products for financial services, supply chain optimization, and telecommunications.
Dr. Greenwood holds a PhD in cognitive systems, specializing in the application of cognitive algorithms to selected domain-specific non-linear problems. He has published more than 60 peer-reviewed academic articles, holds a patent, and is an occasional consultant to the European Commission ICT research programme.

Curt Hopkins
Chief Operating Officer
Novastone
Curt Hopkins is the Chief Operating Officer of Novastone, a fintech firm with a secure messaging solution
for high value clients in wealth management, banking and business. In addition, he is on the board of
several technology firms and on the advisory boards of Arvato and the Alacrity Foundation.
Previously, Curt was the Chief Executive of Telenomics, a leading mobile phone retail business in London
with £40m in revenue and led the management buy-in of Redeem, a consumer electronics recycling firm,
where he was CEO. Under Curt's leadership Redeem was listed in the 2012 Sunday Times Fast Track 100.

Eric Moe
Partner, Chief Operating Officer
Whitefoord LLP
Eric Moe is a partner and chief operating officer at Whitefoord, a London-based discretionary wealth management firm serving private clients. His additional duties include oversight of the operational risk program and CF10a for CASS reporting purposes. Before moving into the financial services industry, Eric enjoyed 12 years as a European IT director for a global logistics firm with a regional footprint spanning 19 countries and 45 locations. Several notable projects have been undertaken at Whitefoord during his tenure have included the procurement and deployment of a new portfolio management system, as well as a complete reshape the risk management program, and adoption of a web based risk management portal . He has converted Whitefoord to a paperless office, help deployed a bespoke CRM system and completely outsourced IT support and network topology.

David Newman
Co-founder, Chief Operating Officer
Delio
David Newman is the co-founder and chief operating officer of Delio. Delio helps wealth managers and private banks differentiate themselves and better engage with today's entrepreneurial clients by building direct private asset propositions, delivered through a series of interlinked white-label web platforms.
Prior to Delio, David was a wealth manager, advising HNW and UHNW individuals and family offices. He worked in a range of roles in London and Manchester for Barclays Wealth before moving to UBS to help them build their client base in the North West, focusing on entrepreneurs and sophisticated advisory clients.
David is a CFA charterholder and now specialises in the business impact of technology for the wealth management industry, providing advice on if, when, and how wealth managers should respond to the challenges and opportunities of fintech companies.
Theo Paraskevopoulos
Founder and CTO
GrowCreate
Theo Paraskevopoulos is a technologist and entrepreneur, and has worked at the frontline of digital transformation for almost 20 years. As the second wave of this process gets underway, scarcity gives way to abundance and organisations will need fewer but better targeted resources – a theme that is likely to run through Theo's work in the next 20 years.
Theo is Founder and CTO of GrowCreate, an Oxford-based digital agency and creator of Invessed, a digital experience platform for asset and wealth managers; and Pipeline, a CRM and web personalisation suite. Prior to these ventures, Theo co-founded and served as Head of Digital atFundWorks, a client reporting fintech, and was a consultant to a number of leading financial and technology firms.

Kitty Parry
Founder & CEO
Social Media Compliance
Kitty is the Founder and CEO of the Social Media Compliance (SMC), a FinTech company providing RegTech solutions. SMC's mission is to draw together industry, regulators and consumers in collaborative conversation to establish a global standard for social media use in financial services. According to Forbes, Kitty has spotted a niche in the market, commenting that the need for the SMC is 'glaring'. Kitty also founded the Responsible Social Media Summit in 2014 and the upcoming Global Regulators Summit 2017 in the House of Lords, bringing together CEOs, global market regulators and Global Heads of Compliance to drive innovation through collaboration.
An entrepreneurial vision has been present throughout Kitty's career; prior to founding the Charter, Kitty set up her first business at 16, Templars Communications at 25 and the Accelerating Change Network at 27. In 2014 she was recognised by the World Economic Forum as a Young Global Leader. She is frequently asked to speak on regulation and social media, having been involved in World Economic Forum panels at Davos and broadcast channels including BBC Radio 4.
Kitty sits on the board of Nexus, a charity helping to match younger wealth holders with social entrepreneurs. She has been recognised as the Network She Young Business Women of the Year 2013, and was shortlisted for PRCA PR Consultant of the Year 2009. The drive behind Kitty's work is to encourage conversation, collaboration and solutions through listening to business leaders across the financial services industry.

Hermann Schwalm
Independent Business Consultant
He lately completed a project for a Middle Eastern Family Office implementing a fully integrated CRM- and PM-platform entailing process-based Client-Onboarding, Asset Allocation and Portfolio-Management entailing automated Order Management, continuous Risk Management and supervision -whether investment or AML/KYC related- and state-of the art multi-channel client reporting.
In his prior assignment, he restructured and optimized Operations and Administration at a Zug based Firm, providing asset manager research and continuous monitoring of client investments for institutional clients, such as pension funds, insurance companies, private banks, sovereign wealth funds and family offices.
In 2004 he founded a private wealth management company with offices in Geneva, Zug, Singapore and in Douglas (Isle of Man); held through a Singapore partnership if which he was also a partner.
Joining Morgan Stanley in Zurich in 1991 to set up private banking operations, Hermann rose to the position of CEO of Bank Morgan Stanley as well as being COO of Private Wealth Management for both Switzerland and Germany. Prior to this he helped set up private banking front operations in Switzerland for Commerzbank and ANZ Grindlays Bank in Geneva with responsibility for Middle Eastern clients. His 40-year career also included working as client advisor for Citibank, whereas his banking career started at Swiss National Bank in 1976

Jonathan Simpkins
Senior Manager, Asset and Wealth Management
Accenture
Jonathan Simpkins is a senior manager with the Asset and Wealth Management practice at Accenture, responsible for leading the consulting proposition in wealth management. He is an experienced financial services professional with over ten years' experience specialising in wealth management business transformation to deliver an engaging client experience and operational excellence.
Jonathan works with clients to achieve their successes by being able to knowledgeably advise clients to make a valued and measurable impact, this ranges across the business functions with specific expertise in target operating model design focussing on the interaction between business and technology to deliver efficient and effective change in a compliant manner.

Nigel Sirett
Account Executive
Appway
Nigel Sirett is responsible for growing Appway's business in the UK and supporting UK clients on their digital transformation journey. He has 30 years' experience in financial services and technology, encompassing Digital, Risk and Compliance, Treasury, Payments and Derivatives.
Nigel started his career with Midland Montagu where he ran an Asset/Liability Management team supporting the Investment, Merchant and Private Banks. At HSBC, he developed the global technology framework for interest rate risk management.
Prior to Appway, he led the European growth for public and private financial technology firms including Reval, QuIC Financial and IPS-Sendero.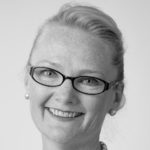 Verona Smith
Head of Platform
Seven Investment Management
Verona's track record spans more than two decades, three continents, major organisations such as Legal & General, American Express and BT Financial, and the complexities of wraps, platforms, as well as associated products and tools. She has settled in the UK due to its variable climate and ever changing financial services landscape.
Verona joined 7IM from the UK's largest platform, Cofunds. As Head of Platform she leads sales, relationship management and service for the 7IM platform. Since platforms are how people invest, Verona is passionate about getting people excited about investing, or if not excited, at least doing it.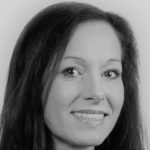 Wendy Spires
Head of Research
ClearView Financial Media
Wendy has been a wealth management journalist, researcher and consultant for a decade, covering a huge range of international markets and sub-sectors over that time. Known as a technology and communications specialist, she has written an array of in-depth reports on issues affecting private banks and wealth managers, ranging from compliance and innovation trends through to client experience, branding and marketing strategies. As well as speaking at conferences in both the UK and abroad, Wendy also regularly consults for wealth and asset managers, including carrying out research projects among end H/UHNW clients for both internal and external purposes.

Victor Van Hoorn
Account Director
Hume Brophy
Based in Hume Brophy's Brussels office, Victor is the European Regulatory expert for the agency's international financial services team. He advises clients on EU developments, their engagement with policymakers and the regulatory implications of proposed legislations. His expertise focuses on the asset management, banking and financial markets infrastructures. Prior to joining Hume Brophy, he worked several years at Stibbe, a major Benelux law firm, advising clients in the banking and asset management sectors on EU financial regulations. He is an attorney-at-law, admitted to the New York Bar and the Netherlands Bar.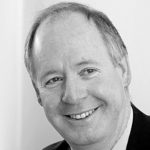 Bruce Weatherill
Chief Executive
Weatherill Consulting
Bruce is a chartered accountant with over 37 years financial services experience, previously a partner in PwC, latterly as Global leader of their Wealth Management practice and the key driver of their bi-annual Wealth Management Report. Bruce is now CEO of Weatherill Consulting providing advice on client centricity and wider strategic matters to wealth managers. He is the author of The Value of Trust: the quest by Wealth Managers for Trusted Advisor status and a number of other thought leadership reports. Bruce is chairman of ClearView Financial Media and a non-executive of a number of companies including Fidelity Holdings UK, The Wisdom Council, ComPeer, JDX Consulting and Ten Group.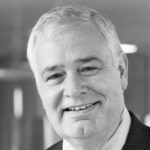 Ian Woodhouse
Lead Wealth Management Business Model Transformation and Thought Leader for Europe
Accenture
Ian Woodhouse is Lead Wealth Management Business Model Transformation and Thought Leader for Europe at Accenture. He helps our clients to evolve their future business models to deliver growth and business value in an era of client, digital and sustainability changes. Through working with colleagues and our ecosystem of leading software partners, he provides proven wealth management expertise , approaches ,tools and accelerators to deliver value faster at less risk. Ian is also industry networked, serving on the advisory boards of wealth industry publications and on industry award judging panels. Prior to Accenture ,Ian held leadership positions with other top tier business and technology firms ,PwC ,EY and IBM.
Register
---