Overview
Cementing Client Relationships through Consolidated Reporting
Performance reports have ever been the primary interaction between investment management institutions and their clients, serving as the proof-point of value delivery and anchoring the relationship in transparent, responsive communications. Yet, at a time when investors the world over face unprecedented uncertainty, many firms are still struggling to deliver what clients really want – namely a comprehensive overview of their entire wealth delivered exactly when and how they prefer.
While it remains a wish-list item for many firms (and of course their clients), the highly unpredictable investment environment makes consolidated reporting a vital means of cementing relationships and fostering confidence. Forward-thinking firms are seizing the opportunity to provide truly holistic advice and move towards becoming their clients' primary investment manager; those left behind are likely to only see their share of wallet eroded as aggregated reporting edges ever closer to "must-have" status.
Taking in the full scope of challenges and opportunities surrounding consolidated performance reporting, this thought-leadership event will address:
What sophisticated clients are demanding today in terms of performance reporting, and how their desires could change in the future
How independent asset managers can effectively overcome the technical and other practical challenges surrounding providing consolidated reporting
How reporting can be fully leveraged as proof-point of value delivery to clients and a deepener of relationships/wallet share
The role that consolidated reporting can play in brand positioning, marketing and winning new clients
Success stories from firms that have implemented aggregated reporting, detailing their motivation and approach, along with reactions from clients and relationship managers
Agenda
08.15 – 09.00 Registration and refreshments
09.00 – 10.30 Panel session and Q&A
10.30 – 11.00 Networking
---
Logistics
Date and Time
Date: Thursday 8th September - 2016
Time: 8:15 am – 11:00 am
Venue
Park Hyatt
Address: Beethovenstrasse 21, 8002 Zurich, Switzerland
Speakers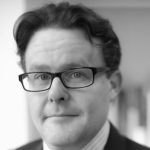 Paul Bebber
Regional Sales Manager UK and Central Europe
Advent
Paul Bebber is responsible for growing and developing SS&C Advent within the wealth, family office and asset management market place and has been growing the SS&C Advent market share in Switzerland and Central Europe for 18 months. Paul joined SS&C Advent in 2013 and has worked in investment and wealth management solutions companies for over 18 years. He started his working career at a Canadian fund management house specialising in fund accounting, portfolio management support and treasury operations and later moved into solution consulting and solution analysis with a private banking software company.

Makis Ioannou
Chairman of the Board and Co-founder
Klarity Risk
Makis Ioannou, Chairman of the Board and co-founder of KlarityRisk Ltd. Makis is responsible for the strategic direction of the company but also actively sponsors the business development operations as well as overall client experience vision.  Prior to this, Makis was the Managing Director of Advent Software Hellas (Finvent SA), Regional Director and co-founder of Advent Software Southern Europe, while he also worked at Piraeus Bank, Reuters Hellas, and Dow Jones International in various capacities.
He holds a Bachelor Degree in Finance and Computer Science, a Master's degree in Business Administration and a Master's degree in Art History as he has attended The University of Texas at Austin (USA) and the Southern Methodist University (USA).

Hugh Macquarrie
Leader Banking Transformation Practice
Deloitte
Financial Services consultant with line experience within Front, Middle and Back Office across the Investment Banking, Asset Management and Wealth Management industries. An experienced professional with a proven track record of successful engagement delivery across a variety of strategic, operational, regulatory and technical programmes, majoring on client and regulatory reporting.
Hugh is a Director in the Capital Markets practice in Zurich. He has experience across the Financial Services Industry (Wealth Management, Asset Management and Investment Banking) working with Swiss and international clients.
Hugh is an accredited project manager with deep experience of technology, business and regulatory led programmes of work, managing complex stakeholder groups across divisions and geographies.
Hugh's project experience encompasses the entire project life cycle from initiation through to implementation of change and subsequent benefits realisation. He has a proven track record of successful engagement delivery across a variety of strategic, operational and technical programmes.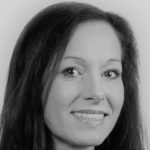 Wendy Spires
Head of Research
ClearView Financial Media
Wendy has been a wealth management journalist, researcher and consultant for a decade, covering a huge range of international markets and sub-sectors over that time. Known as a technology and communications specialist, she has written an array of in-depth reports on issues affecting private banks and wealth managers, ranging from compliance and innovation trends through to client experience, branding and marketing strategies. As well as speaking at conferences in both the UK and abroad, Wendy also regularly consults for wealth and asset managers, including carrying out research projects among end H/UHNW clients for both internal and external purposes.

Jason Ulrich
Managing Director Discretionary Portfolio Management
UBP Private Banking
Jason is Global Head of Discretionary Portfolio Management, responsible for an experienced team of wealth management professionals. He also acts as the Head of Investment Services in Zurich to ensure engagement and delivery of various investment solutions to the Zurich-based private banking team. Jason has 20 years' experience in the wealth management industry and has been based in London, Geneva and Zurich. Prior to joining UBP, he held various positions at Coutts International, where his most recent role was Head of Investment Services, Europe. Jason is a graduate of the Swiss Finance Institute (SFI) and holds a Master's degree in Business Administration from the International Institute of Management Development (IMD) in Lausanne.
Register
---