Overview
Citizenship of another country can create myriad wealth planning and structuring opportunities for internationally-mobile HNWIs, as well conferring invaluable security and lifestyle benefits in an increasingly uncertain world.
Not all regimes have been created equal, however. Certain types of residency and passport hold different attractions for different types of client, and the complexities of foreign direct investment should not be underestimated.
Join your senior industry peers to explore how international citizenship solutions can be created for clients that leverage all the available wealth management benefits in an efficient and above-all compliant manner.
Agenda
08.15 – 09.00 Registration and refreshments
09.00 – 10.30 Panel session and Q&A
10.30 – 11.00 Networking
---
Logistics
Date and Time
Date: Thursday 22nd September - 2016
Time: 8:15 am – 11:00 am
Venue
Raffles Hotel
Address: 1 Beach Rd, Singapore 189673
Speakers

Peter Godber
Leader – Tax Services
Grant Thornton
Peter Godber has over 30 years' experience in taxation advisory services, working with several high profile firms. For most of the last 20 years, he has practised with Grant Thornton.
He has advised individuals and businesses, both private and public, and has specialised in international taxation.
He is currently leader of taxation services in the Singapore office of Grant Thornton, working with a team of tax professionals servicing the compliance and advisory needs of local and international clients of Grant Thornton.
Professional qualifications and memberships:
National Councillor of The Tax Institute in Australia
The Society of Trust and Estate Practitioners
Executive member of the Singapore branch of the International Fiscal Association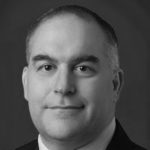 Richard Grasby
Founder
RDG Fiduciary Services
Richard Grasby is a trusts, funds, family office and private wealth lawyer. He has experience in multiple jurisdictions and has been admitted as a lawyer in England & Wales, the Cayman Islands and the BVI. Richard has expertise in the establishment and administration of offshore entities including trusts, companies and investment funds. He has significant experience in compliance, governance and account opening. Richard also has considerable involvement in private trust companies, family constitutions and succession planning. He has worked with clients and advisers in numerous jurisdictions. Richard is the immediate past chair of the STEP Hong Kong branch, a committee member of the STEP Business Families Global Special Interest Group and a committee member of the STEP International Client Global Special Interest Group. He is a member of the Hong Kong Trustees Association and a lecturer on their Trust Training Certificate course. He is an elected member of the International Academy of Estate and Trust Law.

Wong Lee
Head of Wealth Planning Singapore
Union Bancaire Privee
Wong Lee Head of Wealth Planning Singapore for Union Bancaire Privée.
In this role, Lee is responsible for spearheading the delivery of innovative and market-leading wealth structuring solutions in the areas of intergenerational succession planning, tax and estate planning, legacy planning, liquidity planning, family governance and philanthropy advisory. She covers the markets of Singapore, Indonesia, Malaysia and Thailand and the Non-Resident India segment.
A lawyer by training, Lee has some 20 years of experience in the legal, fiduciary and financial services. She joined from UBS, where she was responsible for advising high net worth clients in addressing their family wealth transition needs as well as philanthropic aspirations.
Lee graduated with a Bachelor of Laws from the National University of Singapore. She was appointed a Chartered Trustee by the Singapore Trustee Association in 2015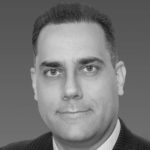 Philippe A May
Managing Director, Head of Asia Pacific
Arton Capital
The Hon. Philippe A. May is a part of the inception of the Arton Capital office in Singapore and oversees the Asia Pacific Region. His career began as a portfolio manager for Asian Equities at Credit Suisse in Zurich. After his move to Singapore he became vice president of EFG Private Bank and director of VP Bank. Mr. May is a Swiss-certified financial planner and banking specialist. He holds a Bachelor of Business Administration and studied Chinese at Jiao Tong University in Shanghai. In 2011 the government of St. Vincent and the Grenadines appointed him as its Honorary Consul to Singapore.

Dr Angelo Venardos
Chief Executive Officer
Heritage Trust Group
Dr Angelo Venardos is founder and CEO of the Heritage Trust Group, an independent trust and corporate services company with offices in Singapore, Hong Kong and the BVI, and has associated entities in Brunei, New Zealand and Seychelles.
In December 2013, Dr Venardos was appointed to the board of directors of STEP Worldwide in London. He is a member of the Singapore Trustees Association, Singapore Academy of Law, Singapore Institute of Directors and Singapore Institute of International Affairs. He is the editor of World's Leading Financial and Trust Centres , and Islamic Banking & Finance in South East Asia: Its Development & Future.