Overview
We are delighted to invite you to be part of a bespoke top level strategy event in association with Advent Software.
Taking place on 18 June at Zurich's Park Hyatt Hotel, this complimentary event will be revealing the findings of our global research report on technology and operations within wealth management, as well as offering insights from one of the industry's leading software providers.
We surveyed front line professionals all over the world to find out what wealth managers are currently doing – and plan to do – to enhance their IT systems and improve operational efficiency. Tackling both broad trends and granular details, the report has generated invaluable insights into the strategies of your peers.
Alongside this research, topics to be covered will include:
Regulatory changes are predicted to ratchet up Technology is seen as a saviour Systems are under severe pressure Technology outsourcing and hosted solutions are set to soar Cloud technology, security concerns and legacy systems are also a major focus
Speakers

Martin Engdal
Market Strategist & Director of Business Development, EMEA
Advent
Martin Engdal is market strategist and director of business development, EMEA, Advent Software. Martin has been with Advent for 10 years and has worked in several senior sales and business development roles supporting the extensive business growth of Advent in the EMEA region. Martin has responsibility for business development, positioning of Advent's solutions and strategic alliance partners within the wealth and asset management industry. Prior to joining Advent, Martin worked as head of client relationships and portfolio manager at Danske Bank, Alfred Berg Asset Management and Nykredit Asset Management and served as director of pre-sales at SimCorp.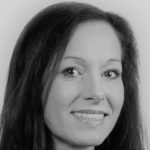 Wendy Spires
Head of Research
ClearView Financial Media
Wendy has been a wealth management journalist, researcher and consultant for a decade, covering a huge range of international markets and sub-sectors over that time. Known as a technology and communications specialist, she has written an array of in-depth reports on issues affecting private banks and wealth managers, ranging from compliance and innovation trends through to client experience, branding and marketing strategies. As well as speaking at conferences in both the UK and abroad, Wendy also regularly consults for wealth and asset managers, including carrying out research projects among end H/UHNW clients for both internal and external purposes.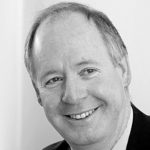 Bruce Weatherill
Chief Executive
Weatherill Consulting
Bruce is a chartered accountant with over 37 years financial services experience, previously a partner in PwC, latterly as Global leader of their Wealth Management practice and the key driver of their bi-annual Wealth Management Report. Bruce is now CEO of Weatherill Consulting providing advice on client centricity and wider strategic matters to wealth managers. He is the author of The Value of Trust: the quest by Wealth Managers for Trusted Advisor status and a number of other thought leadership reports. Bruce is chairman of ClearView Financial Media and a non-executive of a number of companies including Fidelity Holdings UK, The Wisdom Council, ComPeer, JDX Consulting and Ten Group.
Register
This event has already taken place.
---