Overview
With a younger generation raised on technology, the pipeline of wealth managers' future clients depends in part on their digital capabilities. Firms must constantly evolve to meet rising demand for innovation, transparency and regulatory compliance – or risk falling behind. Therein lays the challenge of balancing automation with personalisation; robo-advisors with human ones; digital channels with physical ones.
Clients increasingly expect an "omni-channel" service from their wealth manager. For the advisor, this opens up opportunities for engagement and efficiency but also brings the added pressure of consistency across all channels for a seamless client experience.
Digital transformation is expected to cover the entire client lifecycle, from onboarding to portfolio monitoring to performance reporting, while also delivering growth for the advisor and the business. But what are the key hurdles and can technology help overcome them?
Agenda
8:00 – 09:00 Registration and Networking Breakfast
9:00 – 10:25
Welcome Note
Appway Digital Banking Showcase–Attract, convert and grow clients
The Roadmap to Digital Growth–Perspectives from Leading Wealth Managers
Think Digital for Financial Interactions–Leveraging E-Signatures in Banking
10:25 -11:20 Panel Discussion
11:20 – 12:00 Light Lunch and Networking
---
Logistics
Date and Time
Date: Thursday 20th October - 2016
Time: 8:00 am – 1:00 pm
Venue
Soho Hotel , London
Address: 4 Richmond Mews, London W1D 3DH
Speakers' Chair

Stephen Harris
CEO
ClearView Financial Media
Stephen Harris is chief executive of ClearView Financial Media, publisher of global wealth management news sites WealthBriefing, Family Wealth Report and WealthBriefingAsia; as well as compliance, tax and remuneration-centred Compliance Matters, Offshore Red and Executive Compensation Briefing respectively. He has 25 years' financial publishing experience, 17 years of which have been running growth companies.
Speakers

Andrea Buzzi
Head of Pre-Sales and Solutions
Appway
Andrea Buzzi, Head of Pre-Sales and Solutions, shapes the offerings and capabilities of the Appway Digital Banking and Appway Onboarding solutions. He is charged with planning and refining Appway's development track as the company enters new markets around the globe. With more than 10 years at Appway, Buzzi applied his extensive experience in project management and process redesign to establish Appway's office in Ticino and expand its client and partner network in the EMEA region.

Sasha Dabliz
Private Client Proposition Development
Lloyds Banking Group
With a career focused primarily on marketing for UK wealth and investment management firms both large and small (it's all on Linked In), I have seen much change and development across the industry - from online stockbroking coming across from the US in the 1990's and now the flurry of robo advisers follow in their wake.
I have always tried to stay focused on the client experience and how businesses can harness these changes as a force for better service  which is often very challenging but ultimately rewarding as clients will come to expect more - not less. Building a trusted brand that deliver on its promise and continue to delight its clients should be the aim of many firms that currently fall short on too many metrics. Digitisation is not the only answer but it is part of the plan.

Sat Kunthia
Strategic Projects Director
Barclays Wealth and Investment Management
Sat Khuntia joined Barclays Wealth and Investment Management in 2015 where, as Strategic Projects Director, he is responsible for identifying how clients can benefit from the application of digital technologies such as big data analytics, cognitive computing and machine learning.He has previously worked for American Express, PayPal and J.P. Morgan and graduated with an MBA from London Business School in 2004.
He has previously worked for American Express, PayPal and J.P. Morgan and graduated with an MBA from London Business School in 2004.

Mary Ellen Power
VP Marketing
eSignLive by VASCO
Mary Ellen Power is eSignLive's VP of Marketing and has over 25 years of experience in marketing for technology companies. She is responsible for branding, lead generation, product and partner marketing and has led the successful re-branding of eSignLive's e-signature platform. With more than 15 years in the e-signature market, Mary Ellen has become a subject matter expert focusing on business value justification, customer adoption and success, and has helped guide the company to recognition as a leader in these areas by Forrester, Gartner, Novarica, IBM and G2 Crowd.

Thomas Schaer
Lead Solution Consultant
Appway
Thomas Schär is a Lead Solution Consultant at Appway, where he cultivates new business opportunities in Europe, Asia, and North America. A skilled public speaker, Thomas hosts events to introduce Appway products and technologies, as well as to train clients on their use and business benefits. Before joining Appway, he built a career in technical consulting, having served financial institutions and consulting firms around the globe. He holds an MSc in Computer Science from the University of Fribourg.

Nigel Sirett
Account Executive
Appway
Nigel Sirett is responsible for growing Appway's business in the UK and supporting UK clients on their digital transformation journey. He has 30 years' experience in financial services and technology, encompassing Digital, Risk and Compliance, Treasury, Payments and Derivatives.
Nigel started his career with Midland Montagu where he ran an Asset/Liability Management team supporting the Investment, Merchant and Private Banks. At HSBC, he developed the global technology framework for interest rate risk management.
Prior to Appway, he led the European growth for public and private financial technology firms including Reval, QuIC Financial and IPS-Sendero.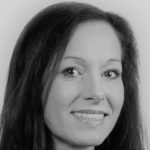 Wendy Spires
Head of Research
ClearView Financial Media
Wendy has been a wealth management journalist, researcher and consultant for a decade, covering a huge range of international markets and sub-sectors over that time. Known as a technology and communications specialist, she has written an array of in-depth reports on issues affecting private banks and wealth managers, ranging from compliance and innovation trends through to client experience, branding and marketing strategies. As well as speaking at conferences in both the UK and abroad, Wendy also regularly consults for wealth and asset managers, including carrying out research projects among end H/UHNW clients for both internal and external purposes.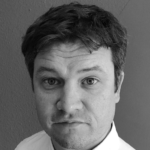 Stephen Wall
Co-founder, Head of Marketplace & Content
The Wealth Mosaic, UK 
Stephen is an analyst focused on the global wealth management sector. With over 12 years' experience in the sector, he has recently co-founded a new global digital market network called The Wealth Mosaic.
Stephen has been involved in over 70 different research projects covering a board variety of wealth manager types, service providers to the sector, a wide array of international jurisdictions and a diverse project focus such as market analysis and sizing, competitive intelligence and benchmarking, market entry strategy and client, advisor and intermediary insight. In his current role, Stephen has built a dedicated platform to support wealth managers in their discovery, understanding, engagement and tracking of the changing marketplace of solutions and solution providers.

Shane Williams
Co-head
UBS SmartWealth
Shane is passionate about intrapreneurship, technology, customer experience and business innovation.
He is one of two business leads of UBS SmartWealth and has been driving the innovation around the platform from the initial idea.
Shane is an experienced technology and business leader using technology to create business value and customer satisfaction through transformational innovation. With 20 years of experience and after joining UBS in 2006 Shane has played a significant role in key innovation and transformation projects within the bank. He is also involved in the Blockchain innovation lab in Canary Wharf, driving wealth management use cases and supporting experiments to push the boundaries of this nascent technology. Before joining UBS, Shane occupied development and consultancy roles at the Dutch bank ABN AMRO and at Ford Motor Company. Shane holds a Master's degree in Electronics and Electrical Engineering from the University of Manchester.
Register
---