Overview
At this thought-leadership event we will discuss the operational and technological landscape, and how it is absolutely key to competitive advantage in the modern financial world. Mastering the organisation behind the scenes will inevitably impact:
Client experience: reporting, communication, accuracy and trust. Financial performance: knowledge, data, analysis and speed. Bottom Line: headcount, infrastructure, systems and costs.
Learn how the most successful COOs, CEOs and Operations Managers have accepted these issues, and are now using them to drive business growth, deliver superior client experience, cut costs and outperform their nearest rivals.
Attendance is complimentary, but as you may know, spaces are limited. You can also earn up to 1.5 CPD hours for attending this event, at no charge.
Speakers

Simon New
Director, Wealth and Asset Management
EY
Simon has been with EY since 2010 and leads the UK Wealth Management Performance Improvement team.
With over 20 years of consulting and industry experience, he has worked with a broad range of private banks, wealth managers and retail banks, providing market insight, defining client propositions, shaping strategy and running a range of transformational change programmes.
Servicing the range and complexities of wealth management providers, Simon and his team support clients in meeting their business objectives whilst responding to the ever-increasing demands of regulators and clients.
Simon's breadth of personal experience includes market assessment and strategies, merger integration, client proposition development, operational design and efficiency, advisor effectiveness and technology change.

Cath Tillotson
Managing Partner
Scorpio Partnership
Catherine Tillotson oversees the research activities of Scorpio Partnership and the development of strategic recommendations for client projects. In addition, she leads both Scorpio Partnership's annual Global Private Banking KPI Benchmark and the Futurewealth project.
The Global Private Banking KPI Benchmark identifies and tracks the performance of 224 wealth management firms around the world that together manage an estimated 82 per cent of global managed wealth. Meanwhile, Futurewealth is the largest online survey of global wealth trends with end-HNW consumers.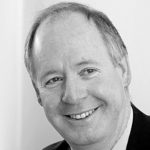 Bruce Weatherill
Chief Executive
Weatherill Consulting
Bruce is a chartered accountant with over 37 years financial services experience, previously a partner in PwC, latterly as Global leader of their Wealth Management practice and the key driver of their bi-annual Wealth Management Report. Bruce is now CEO of Weatherill Consulting providing advice on client centricity and wider strategic matters to wealth managers. He is the author of The Value of Trust: the quest by Wealth Managers for Trusted Advisor status and a number of other thought leadership reports. Bruce is chairman of ClearView Financial Media and a non-executive of a number of companies including Fidelity Holdings UK, The Wisdom Council, ComPeer, JDX Consulting and Ten Group.
Register
This event has already taken place.
---