Overview
Margins remain under huge pressure across the wealth management sector, with most firms simultaneously seeking significant operational efficiencies and a deeper share of wallet, while also coping with massive regulatory upheaval and heightened competition.
With so many (moving) targets to hit, firms are increasingly seeing that true visibility right across the client lifecycle is the key weapon in their strategic arsenal. And, as they look to leverage management information to maximise profitability and drive down risk, using data rather than just "having it" is the sector's next big technology story.
Join an audience of your senior peers to hear our expert panel share their expertise on:
The level of risk reduction and operational efficiency gains firms can realistically achieve through better business visibility
How business process applications can deliver the agility wealth managers need, but which is so often stifled by core technology
The practicalities of seeking better use of MI against a backdrop of legacy systems and automated/manual hybrids in operations
Case studies illustrating realistic ROI expectations for wealth managers
Agenda
08.15 -09.00 Registration and Breakfast
09.00 – 10.30 Panel session and Q&A
10.30 – 11.00 Networking
---
Logistics
Date and Time
Date: Thursday 12th May - 2016
Time: 8:15 am – 11:00 am
Venue
Carlton Club
Address: 69 St James's Street, London, SW1A 1PJ
Telephone: +44(0) 020 7493 1164
Speakers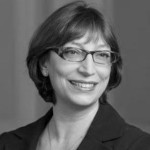 Sabrina Del Prete
Managing Director, Digital
Coutts
Sabrina is a Managing Director of the Digital team at Coutts. She has over 20 years experience in financial markets, business transformation and application of new technologies in banking.
She designed and built the Product Catalogue, an award winning web-based application which has become the central source of all products and services information at Coutts and is currently being rolled out to the whole of RBS.
Prior to joining Coutts, Sabrina held a number of senior roles in Barclays Group, where she was a co-founder of the Structured Finance team of Barclays Capital and the Global Head of Investment Product Distribution in Barclays Wealth. She also worked at JP Morgan Chase, The First National Bank of Chicago and Morgan Stanley.
Sabrina holds an MSc in Finance from the London Business School and a BA in Business and Economics from the University of Turin.
An Italian national, Sabrina lives in London and is married with three children.

Sebastian Dovey
Founder
The Courageous Ideas Partnership
Sebastian Dovey is an entrepreneur, thought leader and board director in the fields of global wealth management, consumer insight, technology, scale-up companies and business management. Seb was the co-founder in 1998 of Scorpio Partnership, an award-winning global management consultancy and insight data business. This was acquired by Aon PLC in 2014. Seb is currently Chairman of F2 Strategy, and holds non-executive board roles at FiComm, Entrepreneurs Investment Office, and Angel Academe Nominee. He also holds advisory board seats at Moneyhub, Align 17 and Silver Lane. Separately, Seb is the Chairman of the Global Client Experience Innovation Committee for a major international bank and advises two sizeable financial families on their strategic growth for their investment offices.
Seb's expertise spans 25 years of developing high-impact commercial strategies for private banks, global banks, asset managers, family offices, technology firms, service providers, aggregators and start-up initiatives. Seb is the 2018 winner of the Wealth Briefing Thought Leader of the Year award and he is Thought Leader-In-Residence for Fitch Learning worldwide. He is a regular commentator on the wealth management industry in the press and at conferences and academies, and has chaired and presented leading industry events in Asia, Europe and the United States. He has been a lecturer at The Swiss Finance Institute (formerly the Swiss Banking School) for its executive MBA programme. He serves as board member of the London School of Economics Generate initiative focused on entrepreneurship in the social sciences and is on the editorial board of WealthBriefing.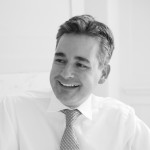 James Edsberg
Senior Partner
Gulland Padfield
James Edsberg is a partner at Gulland Padfield, the award-winning strategy consultancy that works with private banks and wealth management firms to improve their operational performance and profitability through greater client focus. He is the author of the Client Centric Index and its associated transformation programmes. (The Client Centric Index is the world's first online free-to-access diagnostic which enables management teams to benchmark how client focused they are – and helps them take the first step towards transforming their business model to align their strategy, operations and culture better to their clients and markets.)
In the last 12 years, James and his team have rolled out client-centric strategy initiatives to 4 of the top 10 global banking groups and 11 of the top 20 global private banks. In 2016, James was acknowledged with Wealth Briefing's award for his 'outstanding contribution to Thought Leadership to the European Wealth Industry'.

Toby Hayles
Business Development Manager
K2
Toby has been working in the enterprise software industry helping provide business solutions based around process to some of the world's largest and most complex companies for 20 years. Trained as an engineer in Bristol and subsequently a teacher at Chichester he has gone on to apply this learning to the software industry in a variety of direct and sales leadership roles.
For the past 10 years he has focused on financial services both in the UK and globally where the influence of process and data from a cost, compliance and client service perspective has been huge in the fallout from the 2008 financial crisis.
Toby now runs the UK & Ireland sales team for K2 who provide an agile process application platform which integrates into existing systems to deliver business applications that plug functional gaps, extend across business silos and critically are easy to update and change without intensive IT effort.

James Howell
Senior Manager
Accenture
James Howell leads Accenture's UK wealth management practice. He has worked across the UK, Europe and the US to design and deliver new business and operating models to banking and investment management clients. Most recently he has focused on digital transformation, including new client and advisor platforms and introducing robotics into firms' operations. Prior to Accenture, James worked for a number of investment managers.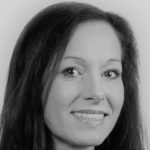 Wendy Spires
Head of Research
ClearView Financial Media
Wendy has been a wealth management journalist, researcher and consultant for a decade, covering a huge range of international markets and sub-sectors over that time. Known as a technology and communications specialist, she has written an array of in-depth reports on issues affecting private banks and wealth managers, ranging from compliance and innovation trends through to client experience, branding and marketing strategies. As well as speaking at conferences in both the UK and abroad, Wendy also regularly consults for wealth and asset managers, including carrying out research projects among end H/UHNW clients for both internal and external purposes.
Register
---