Overview
According to a number of studies, cost income ratios have remained stubbornly high since the global financial crisis. In an attempt to rectify this, firms looking to shave off operational inefficiencies have a number of options to try and stem rising costs. This panel will assess the technological routes that could be taken, including:
Using technology to reduce error rates and duplication in client data
How can a strong technology platform help improve advisor efficiency?
Cost-savings across client onboarding, reporting and business process outsourcing – where can a firm make the most gains?
How technology can help to improve non-quantifiable operational efficiencies, from improving the client experience and increasing referral rates
Agenda
08.15 – 09.00  Registration and networking
09.00 – 10.30  Panel and Q&A
10.30 – 11.00  Networking and refreshments
---
Logistics
Date and Time
Date:
Tuesday 19th April - 2016
Time:
8:15 am – 11:00 am
Venue
Carlton Club
Address: 69 St James's Street, London, SW1A 1PJ
Telephone: +44(0) 020 7493 1164
---
Speakers

Gillian Austin-King
Senior Programme Manager, CS-MIP Programme
HSBC Bank
Gillian is a chartered accountant, a chartered banker and a member of the CISI with MBAs in both banking and finance, and degrees in economics and law. Gillian started off in audit with Price Waterhouse before moving into industry post-qualification. She spent several years working for various financial institutions as well as working for a number years as a senior management consultant, before moving to a role as head of change at a small private bank. Gillian is currently heading up the cyber security programme for global payments at HSBC.

Andrew Benson
Director of IT
Bordier & Cie
Andrew is Director of IT at wealth management firm Bordier UK, part of the Bordier Group.
He has over 20 years experience working in legal and financial services, starting his career with the law firm Freshfields Bruckhaus Deringer. He joined Bordier UK in 2002 and in addition to being Director of IT is also the firm's Risk Officer.
Andrew is an advocate of in-house development, believing that business agility is closely tied to IT's deep understanding of how a firm operates. He and his team have delivered many successful solutions for Bordier UK, including a comprehensive CRM and client reporting system that has created operational efficiencies and reduced costs. The firm's client and introducer web services and mobile apps have also earned industry recognition with several awards including "Best Innovation".
In his spare time Andrew is studying for an MBA at Cass Business School.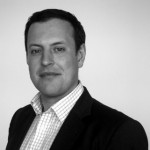 David Harris
Senior Executive Advisor
CEB Wealth Management Leadership Council
As Senior Executive Advisor with the CEB Wealth Management Leadership Council, David works with senior leaders from private banks and wealth management firms throughout EMEA. In collaboration with a dedicated research team, he brings proven best practice highlights and solutions to life, helping these senior leaders overcome business challenges and achieve strategic goals. He has recently helped members solve challenges related to customer experience and loyalty, sales strategy and productivity, segmentation and the role of digital in the advisory experience.
Before joining CEB in 2014, David worked in commercial and relationship management roles in the City, mainly in the financial derivative and FX space. He is based in London and has an MBA from Cranfield School of Management.

Stephen Harris
CEO
ClearView Financial Media
Stephen Harris is chief executive of ClearView Financial Media, publisher of global wealth management news sites WealthBriefing, Family Wealth Report and WealthBriefingAsia; as well as compliance, tax and remuneration-centred Compliance Matters, Offshore Red and Executive Compensation Briefing respectively. He has 25 years' financial publishing experience, 17 years of which have been running growth companies.
He has written extensively on global wealth management issues and leads ClearView's global events team. As well as training as an accountant, Stephen has worked as a hedge fund manager and as a private banking headhunter.
Taking his wealth management knowledge from behind his publications, Stephen is often at the centre of a variety of thought-leadership events in the industry. He has spoken on a number of panels and webinars as an expert in the field, as well as commentating on television, and leading internal staff training programmes.
Not only has he chaired panels at numerous conferences organised by ClearView in the UK, US and Asia; Stephen has chaired filmed round-tables for firms, such as BNP Paribas and Appway.

Mark Hatton
Director, Consulting Practice
PwC
Mark is a director in PwC's Consulting Practice. He specialises in delivering Performance Improvement within financial services clients.
His last projects involved delivering transformation programmes in wealth front office and operations; designing and supporting the delivery of a lean banking program for a large global bank; and helping a global bank design and deliver a EUR 1.5 billion cost-reduction program.
Mark was the creator and leader of a innovative solution called 'Perform'. The method has been applied across many sectors and industries to deliver quantifiable upsides in performance. Most recently Mark has led the initiative to deliver outcome based contracts for clients, where his fees are tied directly to the performance improvement delivered.
In 2014 Mark was awarded Performance Improvement consultant of the year by the Management Consulting Association (MCA).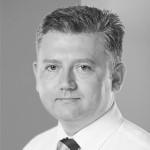 Glenn Murphy
Chief Information Officer
London & Capital
Glenn is Chief Information Officer at London and Capital, a global wealth manager for high net worth individuals. Glenn has over 17 years IT leadership and operations experience focussing on the investment management industry with international experience in developing and supporting global systems, teams and services. Glenn's interests are in strategic level initiatives such as emergent technologies, vendor management and the impact of regulatory change, with a particular interest in risk and programme management. Glenn has extensive experience in developing and managing high performing teams and is also a certified management coach. Glenn also judges a number of industry awards programmes and also enjoys speaking at events on industry subjects.
Register
---