Overview
The most commonly known example for a securitisation transaction involves a portfolio of loans from a credit institution, but the field of activity for a securitisation company is much wider than this.
Since the law allows the securitisation of many types of assets, risks, revenues and activities, securitisation can just as easily facilitate the financing of a company or the management of alternative investment portfolios. Accordingly, this panel will look at what kind of services the securitisation industry can provide to asset managers.
Areas to be covered during this discussion include:
Once a cause of the financial world's problems, might securitisation become part of the solution?
The position of the EU on the securitisation market globally
Future of the securitisation market in the EU and its main sectors
Pros and cons of the securitisation of alternative investments
Similarities and differences between Exchange Traded Instruments and Alternative Investment Funds
Pros and cons of listing securities
Agenda
08:15 – 09:00 Registration and breakfast
09:00 – 09:30 Argentarius Keynote Speech
09:30 – 10:45 Panel discussion and Q&A
10:45 – 11:15 Networking
---
Logistics
Date and Time
Date: Thursday 17th March - 2016
Time: 8:00 am – 11:00 am
Venue
Carlton Club
Address: 69 St James's Street, London, SW1A 1PJ
Telephone: +44(0) 020 7493 1164
Speakers

Nick Cowan
Managing Director
GSX Limited
Nick formed GSX as Managing Director and co-founder in 2012. In November 2014 GSX received its full license and formally opened the Gibraltar Stock Exchange.
He is a specialist in investment business with over 30 years experience working in both Japan and Europe.
After starting on the buy-side in 1984, Nick moved into investment banking, trading derivatives based in London and Tokyo working for Baring Securities. In 1992, he joined Bear Stearns UK as Managing Director running their Emerging Markets trading.
In 1996, Nick returned to (now) ING Barings as the Global Head of Equity Trading before being appointed as the Global Head of Equities and Member of the Executive Board in 1999. In 2004 left ING Barings in order to run his own capital as a professional trader.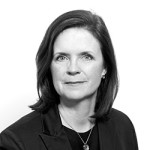 Lorraine Homewood
Client Director
Lorraine joined Connection Capital in 2014. Lorraine became involved in the hedge fund industry in the late 1990s at Park Place Capital (one of the longest established equity long/short funds) and has since raised in excess of $1bn across more than 20 individual fund launches and many direct investments on behalf of clients.
The majority of Lorraine's fund career has focused on manager evaluation pre-launch and the arrangement of strategic seed investments. She launched new funds while at Park Place, ACPI Investors, Dawnay Day, PCE Investors and independently, in a broad range of strategies, securing multiple seed deals from individuals and institutional investors. Several of these funds are now successful >$1billion businesses.
A specialist in strategic fundraising for new businesses, Lorraine has consulted in both the alternative asset industry and arts sector, capitalising upon extensive expertise in strategic marketing advisory and asset-raising.

Margie Lindsay
Editor
Alpha Journal
Margie Lindsay began her journalistic career at the Financial Times writing about business, finance and economic issues primarily concerning the still then communist countries of Eastern Europe, following the region through the transition into democracy. After leaving the FT, she developed and edited a magazine for the European Union designed to prepare the first wave of candidate countries from Eastern Europe for membership.
Margie became editor of Hedge Funds Review in 2008, just before the Lehman crisis, and was made executive editor in October 2013.
In February 2015 she launched Alpha Journal, a digital publication with a global focus on alternative investment funds.
Margie is the author of several books on a range of financial and business subjects. She has experience working in television filming/producing news reports and features.

Kieran O'Gorman
Technical Partner
Deepbridge Capital LLP
During a career spanning more than two decades, Kieran has acquired a wealth of experience in financial services, including institutional fund management within the Lloyd's of London insurance community, HNW private client stockbroking at Popes Stockbrokers (now Brewin Dolphin), as well as roles in institutional client relationship management and fund structuring within the alternative assets space. With an in-depth knowledge of the private capital markets, Kieran's role involves identifying new sources of investment capital, appraising new investee opportunities and markets, ensuring consistent high standards of investor communication, as well as co-ordinating fund-raising efforts on behalf of the Deepbridge team, particularly with respect to the various Deepbridge products. Kieran has been a Fellow of the Chartered Institute of Securities and Investments since 2001.

Tim Smith
Head of Fixed Income
Stamford Associates
Tim is the Head of Fixed Income at Stamford Associates. Stamford is an independent investment consultant and has advised institutional clients and wealth management organisations for over 30 years on investment strategy, investment structure, manager selection and monitoring. Prior to Stamford, Tim held roles as a member of the Global Investment Management team at Aon Hewitt and managed proprietary capital for the Kyte Group.


Andreas Wölfl
Chairman
Argentarius
Andreas Wölfl set up the Argentarius Group in 2007 doing securitisation transactions in Luxembourg. In 2012 he set up Argentarius ETI Management Ltd and the first Securitisation PLC in Malta under the Securitisation Act and transferred the global head office to Malta. He has done more than 100 securitisation transactions with a total volume of above one billion Euro since. He is responsible for the structuring of securitisation transactions as well as the overall group strategy and oversight of the company. Beside Argentarius Andreas is member of the Advisory Board of the Malta Stock Exchange.
Register
---