Overview
Recent industry research has shown that wealth managers who combine insights from client data with service expertise are the most likely to achieve competitive market advantage over their peers. Early adopters of these techniques are able to provide greater value to clients at every touch point, while firms with collaboration between sales teams and financial data are better able to pinpoint and analyse performance levels of both advisors and products.
This panel will investigate the extent to which business growth is inhibited by poor resource utilisation, and how a sophisticated approach to the analysis and visualisation of client data can reveal new business opportunity, help develop more effectively targeted products, and improve client experience as a differentiator. Areas to be covered include:
Identifying missed avenues for profit growth by bridging financial and sales data

Potential value to be extracted from overlooked advisor and data resources

Tackling legacy data issues in a post-acquisition/merger environment

Segmenting client base for more effective business development; developing targeted products and tailored marketing engagement

Profitability and operational efficiency outcomes from smart resource allocation to most productive areas

Potential for improved client experience via enhanced services and data visualisation
Agenda
08.15 – Breakfast and networking
09.00 – Panel discussion and Q&A
10.30 – Networking and refreshments
11.00 – Finish
---
Logistics
Date and Time
Date: Wednesday 4th November - 2015
Time: 8:15 am – 11:00 am
Venue
Carlton Club
Address: 69 St James's Street, London, SW1A 1PJ
Telephone: +44(0) 020 7493 1164
Speakers

Duncan Ash
Director, Financial Services
Qlik
Duncan Ash is responsible for financial services market development at Qlik, which covers retail banking, insurance and capital markets. Duncan draws on 18 years' experience of designing and delivering solutions for industry challenges such as risk management, customer analytics, expense management, and sales performance.
Prior to joining Qlik, he worked for SAS as industry manager for UK financial services. He worked on a number of solutions using predictive analysis - such as when building marketing propensity models - and some were real-time, including a solution for card-fraud detection at a global bank, as well as a new solution for real-time market risk.
Previously, Duncan worked for Sybase where he led financial services strategy and business development within EMEA. Again, Duncan focussed on analytics and business intelligence.

Huw Kwon
Head of Data Science, UK & Ireland
Accenture
Having joined Accenture in 2013 as head of data science for UK and Ireland, Huw builds on over 15 years' experience at the forefront of performance improvement and innovation through turning customer data into commercial recommendations. His previous work includes roles at EY and Lloyds Banking Group.
As analytics lead at EY, Huw delivered the firm's 2020 strategy for analytics. Ground-breaking performance enhancement projects on which he has worked include the UK's largest pricing optimisation project, independently acknowledged by Cambridge as the best of its kind globally, and developing a "next generation" segmentation solution using transactional data over value-based techniques.

Thomas Lack
Chief Operating Officer
Brewin Dolphin
With over 20 years' experience in financial services, most of them spent in operational roles, Thomas Lack joined Brewin Dolphin as Chief Operating Officer in 2014. Previous to his current role Thomas served as head of wealth management operations for Coutts, and spent 10 years at Royal Bank of Scotland, becoming head of operations for GBM, the RBS investment bank, in 2006. Earlier years in his career were spent at Morgan Stanley and UBS, in both operational and finance positions.

Steven Light
Digital & Front Office Solutions
Coutts
Steven joined Coutts in 2011 and has spent time delivering complex internal system, process and client-facing web solutions. With a strong project management background and experience in both retail banking and wealth management, Steven is responsible for overseeing the Coutts and Adam & Company public websites, a well as other digital services, such as Coutts Concierge Online, ensuring the best possible user experience for clients.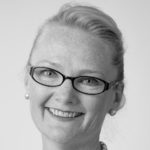 Verona Smith
Head of Platform
Seven Investment Management
Verona's track record spans more than two decades, three continents, major organisations such as Legal & General, American Express and BT Financial, and the complexities of wraps, platforms, as well as associated products and tools. She has settled in the UK due to its variable climate and ever changing financial services landscape.
Verona joined 7IM from the UK's largest platform, Cofunds. As Head of Platform she leads sales, relationship management and service for the 7IM platform. Since platforms are how people invest, Verona is passionate about getting people excited about investing, or if not excited, at least doing it.
Register
---