Overview
Artificial Intelligence (AI) is scarcely out of the news as the "fourth industrial revolution" marches on. Many sectors stand to reap massive benefits from AI technologies and wealth management is no exception. Faster and better decision-making await, alongside the intelligent automation of activities such as lead generation, meeting preparation, KYC, portfolio construction and rebalancing, news personalisation and suitability/cross-border checks.
This event marks the launch of a groundbreaking research report produced by WealthBriefing in partnership with Finantix and EY – one which looks beyond the hype to identify compelling AI use cases that all forward-thinking wealth managers should be embedding into their strategies today.
Agenda
Registration and refreshments: 8:00am – 9:00am
Discussion Panel Q&A: 9:00am – 10:30am
Networking: 10:30 -11:00am
---
Logistics
Date and Time
Date: Thursday 7th December - 2017
Time: 8:00 am – 11:00 am
Venue
The Royal Society
Address: 6-9 Carlton House Terrace, London, SW1Y 5AG
Speakers

Greg B Davies
Head of Behavioural Science
Oxford Risk
Greg is a specialist in applied decision science, behavioural finance, and financial wellbeing – improving decisions through behavioural science.
Greg started the banking world's first behavioural finance team as Head of Behavioural-Quant Finance at Barclays, which he built and led for a decade.
In 2016, he founded consultancy Centapse, recently merging with Oxford Risk to combine behavioural consulting with the development of decision support tools to help people (and organisations) across the financial services industry make better decisions.
Greg holds a PhD in Behavioural Decision Theory from Cambridge; is an Associate Fellow at Oxford's Saïd Business School; a lecturer at Imperial College London; and author of Behavioral Investment Management.
Greg is also the creator of Open Outcry, a "reality opera" premiered in London in 2012, creating live performance from a functioning trading floor.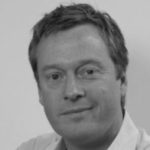 Dermot Corrigan
CEO
smartKYC
Dermot is CEO of smartKYC, a specialist technology business that uses AI to automate KYC (Know Your Customer) and enhanced due diligence intelligence gathering, and to identify and profile opportunities.
Dermot has 30 years of experience in the information services and media technology sectors.
Having served in senior executive roles with Frost & Sullivan and PR Newswire he went on to build and launch the world's first adverse media search engine for KYC while at LexisNexis.
Latterly he ran Exclusive Analysis, a global political risk intelligence business (acquired by IHS Markit Inc.) and was Chief Commercial Officer of the mainstream and social media monitoring business Gorkana Group (acquired by a US leveraged buyout fund).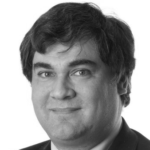 Anthony Kirby
Associate Partner, Regulatory & Risk Management - Regulatory Intelligence
EY
Anthony has over 25 years' experience in financial services and provides regulatory advisory expertise within the Financial Services Risk Management Division of EY. He heads up Regulatory Reform for Capital Markets and Asset Management, and Regulatory Intelligence. Prior to joining EY, Anthony spent significant time within the capital markets and asset management industry where he held numerous senior/ executive level roles in Trading, Operations, Risk Management at Accenture, Deutsche Börse, Merrill Lynch, SWIFT, Instinet and Reuters/Chicago Mercantile Exchange.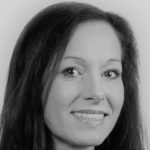 Wendy Spires
Head of Research
ClearView Financial Media
Wendy has been a wealth management journalist, researcher and consultant for a decade, covering a huge range of international markets and sub-sectors over that time. Known as a technology and communications specialist, she has written an array of in-depth reports on issues affecting private banks and wealth managers, ranging from compliance and innovation trends through to client experience, branding and marketing strategies. As well as speaking at conferences in both the UK and abroad, Wendy also regularly consults for wealth and asset managers, including carrying out research projects among end H/UHNW clients for both internal and external purposes.

Alessandro Tonchia
Co-Founder
Finantix
Alessandro is a Founder of Finantix. As Strategy Director, he focuses on the company's growth and long-term product direction.
Alessandro has worked in product development and was responsible for large implementations of the company's wealth management solution at Tier 1 banks.
Before establishing Finantix, he was a consultant specialising in the areas of process management, collaboration and CRM.
Alessandro studied philosophy and Artificial Intelligence (at the time of the first wave of AI) at both UCLA (Los Angeles) and LMU (Munich). He has a passion for financial technologies, languages and history.
Register
---