Overview
Introduction
The Seventh Annual Family Office Fintech Summit 2022, Family Wealth Report's annual flagship conference, is the industry forum to discuss best practice and see real-life examples of how to adopt and invest in technology by multi and single-family offices.
The summit is part of the Family Wealth Report Family Office FinTech program which consists of a series of live and pre-recorded virtual webinars and virtual technology demonstrations. Listen to the introduction to this program by Stephen Harris, CEO ClearView Financial Media, publisher of Family Wealth Report and WealthBriefing .
Family Office FinTech Program
In a decade set to change everything – accelerated by COVID-19 – family offices will need to deploy a radically different toolkit to stay ahead.
The Family Wealth Report Family Office FinTech Program will provide our guests with insights around the themes that industry insiders tell us are currently the most important:
Bill paying, tax filing and accounting:

Do threatened tax hikes put more pressure on FOs to improve processes?

Risk management: How can tech improve it rather than make it more complicated?
ESG and Impact investing: Tech tools and latest developments
Digitization: How much is enough? How to unite the best of both person and machine?
Infosec: Emerging threats and countermeasures
Automation and efficiency: Where are the key gaps to fill and what should firms tackle first?
Accounting, reporting and communication: How to empower clients, advisors and managers through data
Portfolio management: How technology is giving investment managers the edge across the asset mix
Crypto assets: "Rat poison squared", as Warren Buffet says, or an important long-term store of value?
Choosing, assessing and working with partners: Avoiding blind spots in due diligence
Integrating solutions: Getting the connectivity you need and the functionality you want
Minimum standards of tech and ops for family offices: What are the downsides of a low tech approach, and what are the most impactful investments to be made?
How to streamline implementation: Implementation a realistic roadmap and appropriate resourcing
The technology gold standard: How to future-proof your organization
Event Format
This year the summit will be a virtual half-day event hosted in an event platform on Thursday 24 March 2022. The event will follow the format displayed on our agenda tab.
Comments, questions, suggestions
For sponsorship and demo opportunities please contact: adriana.zalucka@clearviewpublishing.com
For questions re attendance or about our program, please contact: theodora.viney@clearviewpublishing.com
To register to attend, please fill out your details here.
For suggestions for summit speakers and subject areas, please use this form.
Agenda
Agenda
*Times are Eastern Standard Time
10am Introduction and Welcome
10:05am Keynote Opening Remarks from SEI Family Office Services
10:20am Consulting Secrets to a Successful Family Office WealthTech Strategy: Three Takes Join a trio of top family office consultants to discover what your family office should be thinking about as you build and evolve your wealthtech strategy. Our female-led panel will discuss lessons learned, tips and best practices from their own experiences designing wealthtech strategies, implementing solutions and operating family office technology.
Speakers: Catherine Fankhauser (EY), Erin Hulse (Deviate Consulting), Mary Cox
Moderator: Chelsea Francis (SEI)
11:05am Technology Demonstrations (SEI, Private Wealth Systems, Sage Intacct)
11:45am How Enterprising Families Use Data and Technology to Strengthen Transparency, Trust, Security and Decision-Making Glean valuable insights from the perspectives of family office leaders and technology and service providers. Panelists will share how family enterprises face decisions across multiple disciplines including growth, innovation, operations and risk management. We'll discuss data aggregation, reporting and analysis, and tools to help your family office transform data and information into actionable intelligence, emphasizing finance, accounting and portfolio management.
Speakers: John Boord (Soderling, The Blue Tower Ventures Family Office), Danielle Valkner (PwC USA), Padman Perumal (Masttro), Scott Peppet (Chai Trust Company)
Moderator: Michael Castro (PwC USA)
12:30pm: Technology Demonstrations (Masttro, Summitas, d1g1t)
1:10pm Interview: Digitizing Digital Markets
Speakers: Sean Clifford (Bite Investments) and Tom Burroughes (Group Editor, Family Wealth Report and WealthBriefing)
1:35pm Top Lessons for a Multi-Family Office in a High-Tech World
Speakers: Doug Fritz and Carissa Turnell from F2 Strategy
1:55pm Final Remarks
---
Logistics
Date and Time
Date: Thursday 24th March - 2022
Time: 10:00 am – 2:00 pm EST
Venue
Convene's Virtual Event Platform
About our Sponsors
Headline Sponsor
Technology Sponsors
Technology Demonstrations Sponsors
Content Partners
Keynote Speaker

Paul Freeland
Managing Director, SEI Family Office Services
SEI
Paul is responsible for all new business development within SEI's family office division. His team is responsible for identifying new opportunities in the marketplace and presenting value-add technology and outsourced service solutions to family offices, private banks, private wealth advisors and alternative asset managers.
In a previous capacity, Paul served as President of SEI AFO where he oversaw fund administration operations for the firm's emerging managers segment. Additionally, Paul was a founding executive of Archway Technology Partners, acquired by SEI in 2017, where he was responsible for the outsourcing and back-office administration services for family offices, multi-family offices, hedge funds and private equity funds.
Speakers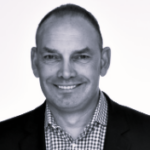 Andrew Aziz
Chief Strategy Officer
d1g1t
Dr. Andrew Aziz is Chief Strategy Officer at d1g1t Inc. Andy joined d1g1t in 2019 with over 20 years' experience in the risk technology sector. Prior to that he was a Partner at IHS Markit and head of their Financial Risk Analytics business line. Previously, Andy held several EVP roles across Financial Engineering, Products, and Professional Services at Algorithmics Inc. and, after its acquisition, at IBM Risk Analytics. Andy has published numerous articles on portfolio and risk analytics as well as speaking extensively at industry conferences worldwide. He has also taught in Master's level Quantitative Finance programmes at McMaster University, York University and the University of Connecticut.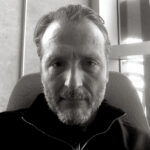 John Boord
CEO
Soderling, The Blue Tower Ventures Family Office
John Boord is the CEO of Soderling, the Family Office that invests the wealth of Blue Tower Ventures ("BTV"). BTV encompasses a portfolio of financial investments in marketable securities, private equity and venture capital. In addition, BTV has direct investments in the areas of real estate, renewable energy and telecom services in Latin America. Prior to his current role, John was the Head of Latin America Investment Banking at Citigroup and a Director of Comcel, the largest wireless operator in Guatemala. Mr. Boord is a graduate of the Wharton School of the University of Pennsylvania and Yale University.

Tom Burroughes
Group Editor
ClearView Financial Media
Tom Burroughes is group editor of ClearView Financial Media, publisher of WealthBriefing, WealthBriefingAsia and Family Wealth Report. Tom has worked at ClearView since 2008, reporting on news stories, interviewing industry leaders, writing features and comment pieces, and has spoken at conferences in London, Guernsey and Vienna, among other locations. He has discussed the industry's issues on Reuters television and the BBC. Previously, Tom was wealth management editor of The Business, the weekly UK magazine run by the Telegraph Group, from 2007 to 2008. Before that, he was a correspondent in various roles at Reuters, the global newswire. Between 1994 and 2000, he was a reporter for Market News International, a New York-headquartered newswire.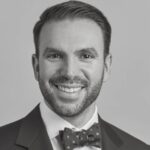 Michael Castro
Partner, InsightsOfficer Leader
PwC
Michael is a Partner in PwC's Private Company Service group serving family-owned businesses, private equity backed companies, and startup companies. Michael has broad industry experience serving clients in the digital/tech, transportation, logistics, aerospace, energy, distribution, and manufacturing industries. He is the operating partner leading PwC's InsightsOfficer, which leverages the latest technology and 100+ years of thought leadership around financial practices and business optimization to streamline bookkeeping tasks and unlock data for small-to-medium size companies and family offices. Michael is a University of Florida alumnus and Miami native. He is dedicated to his community, fitness and family, including two young boys.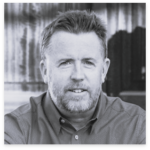 Sean Clifford
President Americas
Bite Investments
Sean is President Americas at Bite Investments and is based in the firm's New York office. Prior to joining Bite, Sean was a Partner and Head of Business Development at Pretium Partners and held leadership positions at GoldenTree Asset Management and ZAIS Group. Prior to his tenure at ZAIS, Sean was a Partner and Head of Taxable Fixed Income investments at Silvercrest Asset Management which he joined at its founding along with several former colleagues from Donaldson, Lufkin and Jenrette's Asset Management Group. He is a Co-Founder and Trustee of Trinity Hall, an independent all-girls high school in New Jersey. Sean has an MBA in Finance from Fordham University, a BA from Loyola University and is a Chartered Financial Analyst (CFA).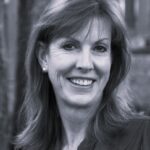 Mary Alice Cox
Customized Accounting Solutions
Ms. Cox has over 25 years of management level accounting experience including more than 10 years of public accounting, audit, tax, and small business consulting. Since 2006, she has focused primarily on family office accounting and reporting. She has a strong background in the financial services industry, including serving as controller for two different family offices and as the lead manager for several software implementation projects. Ms. Cox earned both a Bachelor of Science degree in Accounting and a Masters of Accountancy at University of South Florida in Tampa, Florida. Over her career she has held her CPA license in Florida, Nevada and Texas.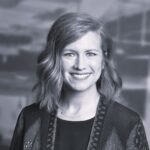 Catherine Fankhauser
Senior Manager, EY Family Office Advisory Services
EY
Catherine is passionate about supporting entrepreneurial families and their operations. As a member of the EY's Family Office Advisory Services practice, she works with families to elevate their offices' people, processes, and technology to align with leading practices. Catherine has managed the design and setup of family offices, technology system search and selections, the creation of family governance bodies, and multiple risk diagnostics. Prior to joining EY, she was the Director of Finance for a private family office. Catherine has a BBA in Accounting and a Master of Taxation, both from Baylor University, and is a licensed CPA in Texas.​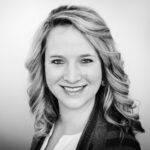 Chelsea Francis
Director of Marketing, SEI Family Office Services
SEI
As the Director of Marketing for SEI's Family Office Services division, Chelsea is responsible for developing and leading the holistic marketing strategy for SEI's wealthtech and outsourced service solutions for the family office market. With 10 years of experience connecting with family offices and financial institutions serving ultra-high-net-worth families, she oversees comprehensive demand generation, digital innovation, sales enablement and inbound marketing programs with a core focus on educational family office content across the division's website, blog and social media accounts. Chelsea also manages traditional marketing functions for the Family Office Services business including advertising, communications and events. Prior to joining SEI, she spent time in state government, radio promotions and corporate cause marketing. Chelsea holds a BS in Marketing from the Kelley School of Business at Indiana University.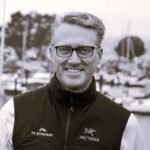 Douglas Fritz
Founder and CEO
F2 Strategy
Doug Fritz is the Co-Founder and CEO of F2 Strategy. Doug, a veteran CTO and sought-after wealthtech consultant, leads an all-star team of executives in technology-driven operations, digital client engagement, performance and implementation, among many other areas for clients. Through F2's Outsourced CTO (OCTO) model and strategy consulting services, Doug is passionate about helping firms of all sizes deliver exceptional client and advisor experiences. Doug is also an accomplished industry thought leader, speaker and judge at InIVest, American Banker, Financial Times, WM.com, RIAIntel, InvestmentNews, Family Wealth Report, WealthStack, and Financial Planning. He is also a winner of the 2021 ThinkAdvisor Thought Leader Luminary award.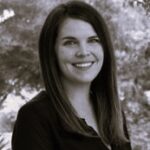 Kelly Gonyea
Senior Solutions Consultant
Sage Intacct
Kelly Gonyea is a Senior Solution Consultant at Sage Intacct. As a solution consultant, she works with family offices every day to instill best practices and solve family office technology problems- such as multi-entity management and family office reporting. Prior to entering the cloud technology industry, Kelly held a career in accounting as an auditor and accounting supervisor for a real estate investment trust.

Stephen Harris
CEO
ClearView Financial Media
Stephen Harris is chief executive of ClearView Financial Media, publisher of global wealth management news sites WealthBriefing, Family Wealth Report and WealthBriefingAsia; as well as compliance, tax and remuneration-centred Compliance Matters, Offshore Red and Executive Compensation Briefing respectively. He has 25 years' financial publishing experience, 17 years of which have been running growth companies.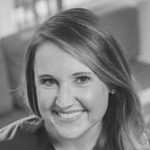 Erin Hulse
Owner and Family Office Technology Consultant
Deviate Consulting
Erin is the founder and owner of Deviate Consulting, a software consulting firm focused on family offices. Erin is a financial and software professional with a diverse background in the alternative investment and private wealth space, specifically working with family offices, high net worth individuals and hedge funds. Roles have included investment accountant, hedge fund operations manager, software implementation manager, and business development director. Erin's current focus is on accounting and software consulting for single and multi-family offices.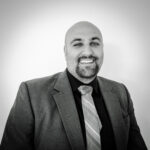 Michael Keve
Technical Sales Engineer
SEI
Michael is a Technical Sales Engineer for the Business Development team at SEI Family Office Services, where he is responsible for supporting the firm's Sales team throughout the sales process and translating new client requirements into meaningful solutions. He previously served on SEI's Fund Administration team, performing back-office administration services and the Implementation Consulting team, where he completed highly-technical platform implementations for private banks and institutional clients. Michael has also spent time at several other fintech firms including enterprise family office, charitable trust and donor-advised fund software providers. Michael holds a Bachelor of Arts in Accounting at Hillsdale College.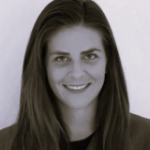 Lucy Millard
Executive Director, Head of Solutions Engineering Team
Masttro
Lucy Millard is the Head of the Solutions Engineering Team at Masttro. She oversees business development support, global complex project delivery, and the premium service of Masttro
institutional clients. Prior to joining Masttro in 2017, Lucy worked in Investment Management at Goldman Sachs, managing over $3BN of institutional and private client assets. Lucy graduated
from New York University, Leonard N. Stern School of Business where she received the Egbert H. Van Delden merit scholarship and specialized in Finance, Entrepreneurship, Leadership and
Change Management. She has a BBA with Distinction from Emory University, Goizueta Business School. Lucy is a member of Astia and Upwardly Global.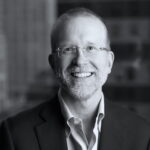 Scott Peppet
President
Chai Trust Company, LLC
Scott serves as President of Chai Trust Company, LLC, the private company that administers trusts established for the benefit of members of Sam Zell's family and that serves as the Zell family office. Equity Group Investments (EGI), a division of Chai Trust Company, LLC, provides investment management services on behalf of the Chai Trust. He was a Professor of Law at the University of Colorado from 2000-2018, where he focused on bargaining and dispute resolution, transactional law, and the complexities of multigenerational family enterprises. Scott is a regular speaker about family offices, private trust companies, and intergenerational leadership. He maintains an active website about such issues at  www.scottpeppet.com.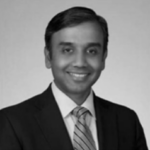 Padman Perumal
CEO
Masttro
Padman Perumal is the Chief Executive Officer of Masttro Americas. Padman excels in providing strategic vision, purposeful leadership, and technical fluency to businesses ranging from startups to global institutions. Prior to Masttro, Padman was a Managing Director, Transformation Executive, and Operating Committee member of JP Morgan Chase's Commercial Banking division. Padman previously served as Chief of Staff, Head of Strategy, and Head of Platform Development for the Private Banking Americas at Credit Suisse and was Managing Partner of a Chicago-based technology startup. Padman holds a BS in Physics from the University of Madras in India and an MBA from the University of Illinois Urbana-Champaign.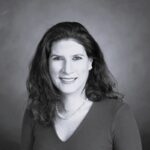 Carissa Turnell
Senior Manager
F2 Strategy
Carissa Turnell is a senior manager on F2 Strategy's OCTO team where she focuses on optimizing operations processes and procedures that enable efficiency and scalability for our clients. Carissa has spent most of her career in the multi-family office, single family office and RIA space. She has developed operations and technology teams and built up capabilities that enable wealth management firms to increase accuracy and efficiency in order to be scalable for growth. She keeps a close eye on wealthtech vendors' innovations to help firms choose the right tech stack for their individual needs.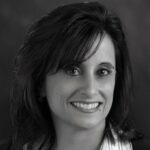 Danielle Valkner
Partner, PwC Private US Family Office Leader
PwC
Danielle Valkner is a PwC Partner and leads the firm's US Family Office practice. With 30+ years of experience focused on financial services and family enterprises, Danielle serves family offices, family businesses and asset managers in family office set up and optimization, digital transformation, finance effectiveness, M&A, risk management and control. She is an experienced CFO, Chief Administrative Officer and financial services auditor. Danielle earned a BA summa cum laude in Accounting and Business Administration from Augustana College. She is the founding board member for a private foundation supporting teens and young adults emerging from the foster care system.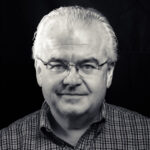 Bill Wyman
President, Family Office Services
Summitas
Bill joined Summitas in 2010 and has over 40 years of experience working with single- and multi-family offices and registered investment advisors (SFOs, MFOs, and RIAs). Today, Summitas is the award-winning reference platform for communication privacy and data security in the family office and wealth advisory space. Previously, he was a Senior Director with BNY Mellon Family Office and Managing Director with Rockefeller & Co. Earlier, he was Managing Director at Deutsche Bank, and a Vice President with J.P. Morgan in Geneva, Switzerland. Bill is a regular at industry conferences where he speaks about software trends, technology risks, and family office operations. He earned his BA from the University of Notre Dame and MBA, summa cum laude, from Fordham University.
About Technology Demonstrations
Advisory Panel

Charlotte Beyer
Founder of IPI
Principle Quest Foundation
A Wall Street veteran and entrepreneur, Charlotte Beyer has been identifying changes in the culture and dynamics of wealth management since 1992. Beyer's career spans 40+ years, first on Wall Street, and then as founder of the Institute for Private Investors [IPI] in 1992. A pioneer in social media, IPI hosted the first online community for investors when it went live in 1998. An Aresty Fellow of the Wharton School, Beyer continues to teach in Wharton's Private Wealth Management program, a five-day residential curriculum she co-created with Wharton in 1999.
Beyer continues to remain active in several industry groups, and her recent book, Wealth Management Unwrapped Revised & Expanded (Wiley 2017) describes key trends in the wealth management industry, including robo-advisors, the aging private client and 'women with wallets.' Currently, Beyer is President of the Principle Quest Foundation whose mission is women's empowerment.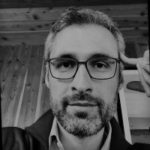 Sergei Bourlatskii
CFO
DS Advisors
Sergei Bourlatskii is the CFO at DS Advisors. Before joining DS, he was the CEO of AnantaFO Inc., a single-family office managing both personal/trust investments as well as philanthropic efforts through a Foundation and a DAF. At Ananta, Sergei is responsible for technology, operations, and managing investments in global equities (both listed and OTC), direct private equity/venture capital with investments in over 20 direct deals, fixed income, and real estate. Prior to joining Ananta, Sergei was one of the three executive team members at Sentient Investment Management, responsible for trading, operations, and data for the AI driven quant Hedge Fund. Before that, Sergei spent some time consulting for EY in the technology group, building direct trading, technology, and operations for the EM portion of Rock Creek Group, and was a Partner, Head of EEMEA Trading, and Head of Risk at Artha Capital Management, an EM Hedge Fund. Sergei holds an MBA from Columbia Business School and a BA from Syracuse University.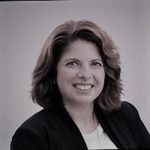 Patti Boyle
Entrepreneur, Educator, Consultant
Leading results-driven strategic planning for growth-focused organizations, Patti operates two distinct yet compatible consultancies. As Founder and President of Boyle Consulting Group, she applies her expertise in developing brand positioning, mission/vision/values and digital marketing to private equity-owned businesses, including those in WealthTech and FinTech.  Following an early career in global marketing agencies, such as JWT and FCB, Patti led SEI Investments' UK-based Marketing Team for Private Banking.
Patti is also CEO of an early-stage venture, Sapience Leadership, affiliated with The University of Pennsylvania.  In this role, Patti works with a team of inspiring educational leaders in the areas of Educational Equity, Diversity & Inclusion and Executive Coaching.  Applying business principles and leadership experience to Education brings a unique balance to Patti's work and has resulted in dynamic growth for both of her client communities. She has been active with the FWR Awards, since its inception in 2013.

Carol R. Kaufman
Founder and CEO
Carol R. Kaufman consults to HNW families, entrepreneurs and trusted advisors.  Her newly released software venture, Pinventory®, coupled with her consulting service, www.homeinventoryacademy.com, focus on the responding to the need for home inventories, ensuring that important possessions and their supporting information are properly catalogued, securely shareable and easily accessible, anywhere and anytime that information is needed.  Her first software product, InvesTier®, was acquired by SunGard in 2002.  An entrepreneur for over 35 years, Ms. Kaufman's specialties include public speaking, training and software/service-based solutions to organizational problems.  She resides in Hawthorne, NJ and Otis, MA.

Paul McKibbin
Executive Director, Private Client Services & Family Office Advisory Services
EY
Paul McKibbin is executive director in EY's Americas Family Office Advisory practice. He has more than 20 years of experience in advising families on the creation, management and optimization of family office services tailored to their unique needs. He is a specialist in the information architecture of family offices and has selected, designed and implemented risk management, reporting and accounting infrastructures for some of the world's most sophisticated family offices.
Prior to joining EY in 2016, Paul was a managing partner with Family Office Metrics, a provider of management consulting to single family offices. Before joining Family Office Metrics, he headed the Guggenheim Partners Family Network, specializing in meeting the technology needs of single and multi–family offices. Prior to his firm being acquired by Guggenheim in 2003, he was founder and president of Private Family Networks, a provider of secure virtual family office platforms for global single family offices.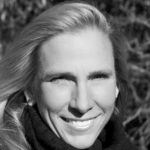 Tania Neild
CTO and Owner
InfoGrate
Dr. Tania Neild runs InfoGrate, an information technology consulting company that supports family offices.  She supports all aspects of their technology from cybersecurity and data integration to vendor selection and performance reporting.  She served as the CTO and COO of Private Client Resources, an aggregation, reconciliation and client performance reporting platform and before that she served as CTO of Envestnet, where she built a separately managed account platform recognized by Forbes in 2001 as "Best of the Web."  Co-founded by Dr. Neild, Envestnet went public in the fall of 2010.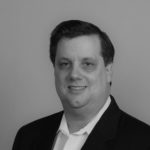 Jonathan North
Head of Products
4Pines Fund Services
Jonathan North, Head of Products for 4Pines Fund Services, has spent the past 20 years working with technology firms and family offices. Jon began his work with family offices at Financial Navigator where he learned about the market and software. He joined FundCount as one of the initial employees. He helped FundCount emerge as a software competitor in the US market while helping to expand it from a hedge fund product into a family office offering. More recently, Jon led the sales and marketing efforts for the Private Client business at SS&C and took over as Head of Private Clients North America for Alter Domus. With his current venture away from family office market it was a perfect time for Jon to lend his perspective to the FWR team.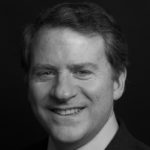 Joseph W Reilly Jr
CEO and Founder
Circulus Group
Mr. Reilly is an investment and strategy consultant to family offices. He was the co-founder and founding president of the Family Office Associa¬tion, a global forum for single family offices that is based in Greenwich, Connecticut. Previously Mr. Reilly helped to start a single family office and foundation in New York where he was an investment manager for five years. He was an energy specialist focused on options and futures trading at Credit Agricole Indosuez in New York prior to that, and started his career at Salomon Smith Barney. Mr. Reilly has spoken on family office issues at many conferences and has been quoted in the Wall Street Journal, The Financial Times, Forbes, Bloomberg, and currently does a monthly interview series with notables in the family office world for Family Wealth Report, where he is on the advisory board.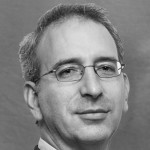 Avi Sharon
Executive Vice President and Product Strategist
PIMCO
Mr. Sharon is an executive vice president and product strategist based in the New York office. He is responsible for broad business management as well as developing and leading strategic initiatives aimed at driving growth within the traditional product franchise. Prior to joining PIMCO in 2018, he was a principal at Blackstone, where he helped launch the firm's retail alternatives initiative. Previously, he was a managing director at AllianceBernstein, where he ran multi-asset product management, led wealth management group research and marketing, and was interim head of investor relations for the firm. He has 18 years of investment and financial services experience and holds a Ph.D. from Boston University. He received an undergraduate degree from Emory University in Atlanta.
---
Testimonials
With this event I feel that I'm not alone, the event has the topics I daily deal with, so is very good to know different perspectives.
Carolina Salazar, Director of Reconciliation & Technology, WE Family Offices
Really enjoyed this event: great panels and presentations. I especially liked the cybersecurity portion.
Beth W. Morsch, HR Manager, WildStar Partners
It was a very good event as to content and participants.
Marc L. Rinaldi , CPA, Partner-in-Charge, Financial Services, PKF O'Connor Davies
It was gratifying to hear the family office attendees buck conventional wisdom that digital engagement is only about mass market millennials and that they are, instead, recognizing the opportunities for their UHNW businesses to leverage data, tech and digital transformation to improve operational efficiency and, even more importantly, client experience.  There is a growing body of research supporting this view and that, in fact, the demands for digital tools and engagement are actually significantly higher for UHNW than lower wealth tiers.
Gavin Spitzner, President, Wealth Consulting Partners, LLC
It was a pleasure to speak on the panel and congratulations on a fantastic event! Thank you so much for the opportunity and the amazing conference.
Sergei Bourlatskii, CEO, Ananta Family Office
Thank you so much for inviting me to the conference and for asking me to be on the panel. This was the first panel I have been on and you all made the experience great. Also, it was a great conference!
Thank you again!
Howard A. Geller, Principal/Strategic and Financial Analysis, Hudson Peak Group LLC
I liked the format, I liked how all demos were 20 minutes. For example, we had a demo set up with one of the funds and they requested a 2 hour demo. I was able to see their product in 20 minutes and that was all we needed to see! As an end user, it's the perfect amount of time for us to decide if we want to dive in further or not.
Brittany Capizzi, Associate – Operations, Massey Quick Simon
Being able to participate in tech demos spaced close together was very helpful in truly understanding the breadth, scope, and differentiations of the current wealth tech landscape.
Lorraine Zysk, Private Office Consultant
The two sessions I attended moved at a nice, comfortable pace. The reminders from the team about upcoming sessions was excellent. Looking forward to future events. Fine work by all involved. Thank you Theodora, Adriana and Tom. All the best.
Daniel McCarron
Register
Registrations have now closed
The link to the event platform is here and the access code is FWRFintech2022
Contact us
Please select from the following contact points.
– To be informed about the Family Office FinTech Program: link
– Summit program and logistics: theodora.viney@clearviewpublishing.com
---
Replay
Headline Sponsor
Technology Sponsors
Technology Demonstrations Sponsors
Content Partners