Overview
Introduction
The Sixth Annual Family Office Fintech Summit 2021, Family Wealth Report's annual flagship conference, is a forum for discussion of best practice and real-life examples of adopting and investing in technology by multi and single-family offices.
At this time, the need for the right technology and systems to communicate and work effectively and efficiently whilst keeping information secure has never been greater.
The focus for this summit will be on areas such as:
Enhancement of technology capabilities, systems and devices
Hidden risks of connectivity
Technology design and maintenance
Event Format
This sixth summit in the series will be held as a virtual event from 4 to 6 May 2021. Our guests will have the opportunity to hear presentations, join in discussions, view technology demonstrations and enjoy networking through a virtual event platform.
Comments, questions, suggestions
For speaker, sponsorship and demo opportunities please contact: adriana.zalucka@clearviewpublishing.com
To register your interest to attend, please fill out your details here.
For suggestions for summit speakers and subject areas, please use this form.
Agenda
Dates and agenda will be announced soon.
---
Logistics
Date and Time
Tuesday 4th May, 2021 - 10:00 am to Thursday 6th May, 2021 - 2:00 pm
Venue
Online
About our Sponsors
Headline Sponsor
SEI Family Office Services delivers technology and outsourced services that support the accounting, investment management and reporting functions of family offices, private banks, private wealth advisors and alternative asset managers. Designed to help family offices and advisors to wealthy families and individuals better serve their ultra-high-net-worth clients, SEI's award-winning Archway platform and high-touch outsourced services efficiently handle complex partnership, portfolio and corporate accounting alongside bill payment, investment management and multi-asset class data aggregation. For more information, visit seic.com/archway.
Gold Sponsors
For over 130 years, Northern Trust has earned distinction as an industry leader for exceptional service, financial expertise, integrity and innovation; as a leading provider of wealth management, asset servicing, asset management and banking to corporations, institutions, affluent families and individuals.
Global Family and Private Investment Offices (GFO) is a dedicated practice within Northern Trust, serving the needs of more than 450 clients, including family offices, family foundations, high-net-worth individuals, private trust companies and private investment companies in over 30 countries. GFO delivers high quality asset serving, investment, technology, fiduciary, banking and advisory solutions to its clients, including more than 25% of the Forbes 400
Sage Intacct gives leaders of digital-savvy, intelligent organizations the visibility and agility to make the right data-driven decisions at the right time to steer their organizations and people to growth and recovery. As the innovation and customer satisfaction leader with over 20 years of experience as a native cloud financial management system, Sage Intacct is the only solution to earn the top score in Gartner's Cloud Core Financial Management Suites Lower Midsize Enterprise Use Case for 4 years in a row, is the first and only preferred provider of the AICPA, and is ranked #1 in customer satisfaction by G2. Tightly integrated with budgeting and planning and paired with HR and people software, Sage Intacct enables digital transformation through continuous accounting, continuous trust and continuous insight.
About Technology Demonstrations
Integrated Fintech for Family Offices and Ultra-High-Net-Worth Individuals
Flexible, scalable technology is core to managing complex wealth which is why SEI's award-winning Archway Platform℠ seamlessly integrates accounting, investment data aggregation and client reporting functions within a single technology solution. Join Marissa Frizzell from SEI Family Office Services as she demonstrates how SEI's versatile fintech platform streamlines daily operations – including complex partnership accounting, investment consolidation and bill payment functions – to produce comprehensive, accurate financial reporting for family offices and financial institutions.
Northern Trust Family Office Technology Solutions
Join us for a demo to see Northern Trust's Global Family Office (GFO) technology strategy, featuring our integrated technology platform, Wealth Passport®; Anchor Analytics, a reporting and technology solution allowing for customized reporting; as well as our unique approach to supporting partnership accounting, general ledger and tax services.
Managing Family Wealth in the Digital Age
In 2020, technology advancements, market disruption, and the ever-evolving global and business environments are challenging family offices to re-examine their purpose and strategies. To stay ahead of it, family offices need a modern financial management system that meets complex wealth portfolio goals and diverse lifestyle requirements. From seamlessly managing multi-entities to constantly evolving regulations, Sage Intacct helps family offices to free up their time so they can focus on what matters most – all while accelerating innovation.
Advisory Panel

Charlotte Beyer
Founder of IPI
Principle Quest Foundation
A Wall Street veteran and entrepreneur, Charlotte Beyer has been identifying changes in the culture and dynamics of wealth management since 1992. Beyer's career spans 40+ years, first on Wall Street, and then as founder of the Institute for Private Investors [IPI] in 1992. A pioneer in social media, IPI hosted the first online community for investors when it went live in 1998. An Aresty Fellow of the Wharton School, Beyer continues to teach in Wharton's Private Wealth Management program, a five-day residential curriculum she co-created with Wharton in 1999.
Beyer continues to remain active in several industry groups, and her recent book, Wealth Management Unwrapped Revised & Expanded (Wiley 2017) describes key trends in the wealth management industry, including robo-advisors, the aging private client and 'women with wallets.' Currently, Beyer is President of the Principle Quest Foundation whose mission is women's empowerment.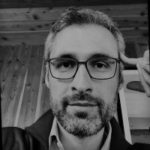 Sergei Bourlatskii
CEO
Ananta Family Office
Sergei Bourlatskii is the CEO of AnantaFO Inc., a single-family office managing both personal/trust investments as well as philanthropic efforts through a Foundation and a DAF. At Ananta, Sergei is responsible for technology, operations, and managing investments in global equities (both listed and OTC), direct private equity/venture capital with investments in over 20 direct deals, fixed income, and real estate. Prior to joining Ananta, Sergei was one of the three executive team members at Sentient Investment Management, responsible for trading, operations, and data for the AI driven quant Hedge Fund. Before that, Sergei spent some time consulting for EY in the technology group, building direct trading, technology, and operations for the EM portion of Rock Creek Group, and was a Partner, Head of EEMEA Trading, and Head of Risk at Artha Capital Management, an EM Hedge Fund. Sergei holds an MBA from Columbia Business School and a BA from Syracuse University.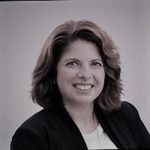 Patti Boyle
Entrepreneur, Educator, Consultant
Leading results-driven strategic planning for growth-focused organizations, Patti operates two distinct yet compatible consultancies. As Founder and President of Boyle Consulting Group, she applies her expertise in developing brand positioning, mission/vision/values and digital marketing to private equity-owned businesses, including those in WealthTech and FinTech.  Following an early career in global marketing agencies, such as JWT and FCB, Patti led SEI Investments' UK-based Marketing Team for Private Banking.
Patti is also CEO of an early-stage venture, Sapience Leadership, affiliated with The University of Pennsylvania.  In this role, Patti works with a team of inspiring educational leaders in the areas of Educational Equity, Diversity & Inclusion and Executive Coaching.  Applying business principles and leadership experience to Education brings a unique balance to Patti's work and has resulted in dynamic growth for both of her client communities. She has been active with the FWR Awards, since its inception in 2013.

Carol R. Kaufman
Founder and CEO
Pinventory
Carol R. Kaufman consults to HNW families, entrepreneurs and trusted advisors.  Her newly released software venture, Pinventory®, coupled with her consulting service, www.homeinventoryacademy.com, focus on the responding to the need for home inventories, ensuring that important possessions and their supporting information are properly catalogued, securely shareable and easily accessible, anywhere and anytime that information is needed.  Her first software product, InvesTier®, was acquired by SunGard in 2002.  An entrepreneur for over 35 years, Ms. Kaufman's specialties include public speaking, training and software/service-based solutions to organizational problems.  She resides in Hawthorne, NJ and Otis, MA.

Paul McKibbin
Executive Director, Private Client Services & Family Office Advisory Services
EY
Paul McKibbin is executive director in EY's Americas Family Office Advisory practice. He has more than 20 years of experience in advising families on the creation, management and optimization of family office services tailored to their unique needs. He is a specialist in the information architecture of family offices and has selected, designed and implemented risk management, reporting and accounting infrastructures for some of the world's most sophisticated family offices.
Prior to joining EY in 2016, Paul was a managing partner with Family Office Metrics, a provider of management consulting to single family offices. Before joining Family Office Metrics, he headed the Guggenheim Partners Family Network, specializing in meeting the technology needs of single and multi–family offices. Prior to his firm being acquired by Guggenheim in 2003, he was founder and president of Private Family Networks, a provider of secure virtual family office platforms for global single family offices.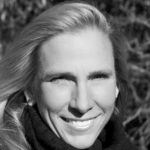 Tania Neild
CTO and Owner
InfoGrate
Dr. Tania Neild runs InfoGrate, an information technology consulting company that supports family offices.  She supports all aspects of their technology from cybersecurity and data integration to vendor selection and performance reporting.  She served as the CTO and COO of Private Client Resources, an aggregation, reconciliation and client performance reporting platform and before that she served as CTO of Envestnet, where she built a separately managed account platform recognized by Forbes in 2001 as "Best of the Web."  Co-founded by Dr. Neild, Envestnet went public in the fall of 2010.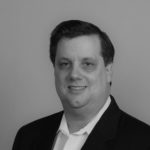 Jonathan North
Head of Products
4Pines Fund Services
Jonathan North, Head of Products for 4Pines Fund Services, has spent the past 20 years working with technology firms and family offices. Jon began his work with family offices at Financial Navigator where he learned about the market and software. He joined FundCount as one of the initial employees. He helped FundCount emerge as a software competitor in the US market while helping to expand it from a hedge fund product into a family office offering. More recently, Jon led the sales and marketing efforts for the Private Client business at SS&C and took over as Head of Private Clients North America for Alter Domus. With his current venture away from family office market it was a perfect time for Jon to lend his perspective to the FWR team.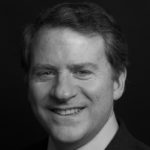 Joseph W Reilly Jr
CEO and Founder
Circulus Group
Mr. Reilly is an investment and strategy consultant to family offices. He was the co-founder and founding president of the Family Office Associa¬tion, a global forum for single family offices that is based in Greenwich, Connecticut. Previously Mr. Reilly helped to start a single family office and foundation in New York where he was an investment manager for five years. He was an energy specialist focused on options and futures trading at Credit Agricole Indosuez in New York prior to that, and started his career at Salomon Smith Barney. Mr. Reilly has spoken on family office issues at many conferences and has been quoted in the Wall Street Journal, The Financial Times, Forbes, Bloomberg, and currently does a monthly interview series with notables in the family office world for Family Wealth Report, where he is on the advisory board.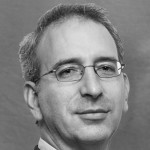 Avi Sharon
Executive Vice President and Product Strategist
PIMCO
Mr. Sharon is an executive vice president and product strategist based in the New York office. He is responsible for broad business management as well as developing and leading strategic initiatives aimed at driving growth within the traditional product franchise. Prior to joining PIMCO in 2018, he was a principal at Blackstone, where he helped launch the firm's retail alternatives initiative. Previously, he was a managing director at AllianceBernstein, where he ran multi-asset product management, led wealth management group research and marketing, and was interim head of investor relations for the firm. He has 18 years of investment and financial services experience and holds a Ph.D. from Boston University. He received an undergraduate degree from Emory University in Atlanta.
---