Overview
The adoption of cutting-edge technology is really accelerating the professionalisation of the family office segment. Firms know that a great client experience must be backed by operational excellence, and that this can actually become the bedrock of their value proposition.
Back-office automation is key to operational efficiency, while in the front technology-enabled access to investments is unlocking the exciting opportunities today's clients demand. Freeing up resources to focus on higher-level work is top priority across businesses.
The development of broader, deeper services is paramount as family offices move to embed themselves more fully into the wider family enterprise. But doing all this cost-effectively is no easy task. Selecting the right solutions, and implementing them in the right way, will be vital as family offices look to the future.
Who should attend:
Business leaders, operations, information technology, compliance, client service professionals, relationship managers within private and commercial family offices, and other wealth management firms serving UHNW clients, as well as wealth owners considering setting up a family office.
This event is exclusively for qualifying members of the Family Wealth Report network and invited guests.
Agenda
8:00am                 Breakfast
8:50am                  Summit Welcome
8:55am                 Keynote: Embracing disruption – leveraging technology to redefine the value of the advisor
9:30am               Lessons Learnt & Best Practices in Making a Business Case, Buying and Implementation
10:25am                Morning Break
10:55am             The GDPR Effect on U.S. Families, Advisors and Institutions
11:40am             Tech Demos/Presentations Round 1 (2 x 20 min) 
12:30pm                Lunch
1:30pm               The Holy Grail: Is a Truly Integrated Technology Platform Possible?
2:30pm               Tech Demos/Presentations Round 2 (2 x 20 min) 
3:20pm                   Afternoon Break
 3:50pm               Report Launch Presentation
4:05pm                How the Next Generation of Family Offices Will Win on Technology
5:05pm                    Closing Remarks
5:10pm                    Cocktails
6:00pm                    END
---
Logistics
Date and Time
Date:
Thursday 21st March - 2019
Time:
8:00 am – 6:00 pm
Venue
The Convene Center
Address: 101 Park Ave, New York, NY 10017, USA
---
Keynote Speaker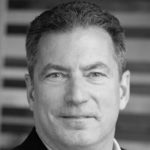 Michael Cole
CEO
Cresset Family Trust
Michael is a wealth management industry veteran with over 30 years of experience building successful family offices. Today, Michael serves as the CEO of Cresset, an SEC Registered Investment Advisor. Cresset offers individuals and families access to a comprehensive suite of family office services, personalized wealth management, investment advisory and access to direct private investments, and advanced technology and reporting solutions.
Before joining Cresset, Cole was founder and president of Ascent Private Capital Management of U.S. Bank, an award-winning multi-family office. Prior successes include head of Wells Fargo Family Wealth, now called Abbot Downing, and President of Merrill Lynch Trust.
Cole is author of the book More Than Money: A Guide to Sustaining Wealth and Preserving the Family. Since its release, the book has consistently been in the top 100 of Amazon's best-selling books in Wealth Management and Financial services.

Nimesh Patel
CTO and COO
Cresset Family Trust
NIMESH PATEL is Chief Technology Officer and Chief Operating Officer for Cresset. For nearly two decades, Nimesh has applied his extensive technology acumen developing innovative technology platforms, enabling product innovation and organizational expansion across diverse sectors.
At Cresset he is designing a mobile-first technology platform for the wealth management sector–an approach aiming to differentiate and transform wealth management experience for high and ultra-high net worth clients.
Prior to Cresset, Nimesh was CTO of Emmi Solutions, a healthcare technology company acquired by Wolters Kluwer in 2016. Before helping lead the successful exit of Emmi Solutions, Nimesh held technology leadership roles at UBS, InterContinentalExchange Trust, Boston Options Exchange and Chicago Mercantile Exchange Inc.
Nimesh holds a BS in Electrical Engineering from University of Wisconsin-Madison and a MBA from University of Chicago Booth School of Business. He has co-authored and been granted two patents for fintech and healthcare software solutions.
Speakers

Ted Argus
Senior Manager, Technology Implementation Consulting
SEI Archway
Beginning his career with SEI Archway in 2008, Ted has managed dozens of family office technology implementation projects as well as provided conceptual knowledge of performance measurement to clients and internal technical teams. Prior to working at SEI Archway, Ted spent time in wealth management at Waddell & Reed and Merrill Lynch. Ted holds a Bachelor of Science in Finance from the Lacy School of Business at Butler University.

Deb Bailey
Consultant – Technology Coordinator & Project Manager
Gresham Partners, LLC
Deb's responsibilities include coordinating technology support and projects, business analysis, and project management. She has been with Gresham both as an independent consultant and employee since its founding. Prior to working with Gresham, Deb was an instructor consultant for ComputerLand in Chicago. She was the Director of Business Systems Analysis at Arthur J. Gallagher & Co. for five years. Deb has also held various financial reporting and auditing positions at CNA Insurance, Allstate Insurance and Health Care Service Corporation. Deb holds a BS in Accountancy from University of Illinois Champaign-Urbana, an MBA from DePaul University, and is a CPA.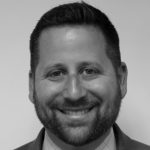 Darren Berkowicz
MD, SS&C GlobeOp Fund Services
SS&C GlobeOp
Mr. Berkowicz is Managing Director of SS&C GlobeOp Fund Services, the global hedge, private equity, fund of fund and private capital administration unit of SS&C Technologies Inc. He joined SS&C when the company acquired the Eisnerfast LLC fund administration business from Eisner LLP in 2005. Mr. Berkowicz is responsible for oversight of the global Private Capital Group operations. Mr. Berkowicz has a Bachelor's of Science degree in Accounting from The Pennsylvania State University and is a Certified Public Accountant.

Sergei Bourlatskii
CEO
Ananta Family Office
Sergei Bourlatskii is the CEO of AnantaFO Inc., responsible for managing investments in domestic/international equities, listed/OTC instruments, direct private equity, fixed income/FX, and real estate. Prior to joining Ananta, Sergei was one of the three executive team members at Sentient Investment Management, a startup AI Hedge Fund in San Francisco. Before that, Sergei spent some time consulting for EY, building the direct trading platform for the EM portion of Rock Creek Group, and was a partner at Artha Capital Management, an Emerging Markets Hedge Fund. Sergei holds an MBA from Columbia Business School and a BA from Syracuse University.

Seth Brotman
CEO
Canoe Intelligence
Seth is responsible for building and managing the business, product development, and client service teams. Seth has seventeen years of alternative investment and FinTech experience. He started his career focused on alternative investments research and analysis working for multi-billion-dollar allocators and family offices. His responsibilities included creating investment criteria, developing a robust pipeline of prospective investments, and constructing portfolios of alternative investments for institutional clients. In addition to his investing experience, Seth had a senior role at Novus Partners, a venture capital funded buy-side financial technology analytics company that grew from 15 to over 100 employees during his tenure.

Ruth Calaman
General Counsel and CCO
Evercore Wealth Management
Ruth Calaman is a Managing Director at Evercore and the Chief Compliance Officer and General Counsel of Evercore Wealth Management, LLC and Evercore Trust Company, N.A. She is responsible for all aspects of legal, compliance, and risk management.
She joined Evercore in 2011 from Goldman Sachs, where she served as the Chief Compliance Officer of The Goldman Sachs Trust Companies. She previously served as the Chief Compliance Officer of Morgan Stanley's Trust Companies.
Ruth received her BA from Brown University and a JD from St. John's University School of Law. She is admitted to practice law in New York.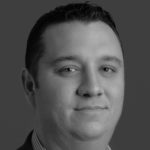 Thomas DeMayo
Principal, Cyber Risk Management
PKF O'Connor Davies
Thomas DeMayo is a Principal in the Cyber Risk Management group of PKF O'Connor Davies and is responsible for the implementation and design of the Firm's cybersecurity service client offerings, internal and external audit programs and testing procedures. His cybersecurity services relate to threat and vulnerability management, governance, privacy, incident response, business continuity, disaster recovery and computer forensics. He has extensive experience with securing and managing information risk across a wide range of industries. He is also a computer forensic specialist and can assist with the acquisition and analysis of data in a forensically sound and legally-approved manner.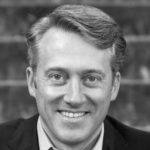 Douglas Fritz
Founder and President
F2 Strategy
The founder of F2 Strategy and former wealth management CTO.  His team of experienced wealth management executives address a widening gap between the expectations of affluent clients and their wealth management experience. The F2 Strategy perspective and experience come from a long history of innovations and transformative technical projects at major financial institutions.  Doug has led teams through transformative initiatives such as robo-advisor integration, paperless client onboarding, digital client engagement and many other areas currently challenging our industry.

Howard Geller
Principal, Strategic Consultant
Hudson Peak Group
Howard Geller is a strategic consultant working with family offices, individual investors, wealth managers, investment managers and private equity to assess, analyze and recommend solutions. He has over 20 years of diverse experience in the financial services industry with several notable financial organizations. His primary family office consulting focus has been on portfolio reporting system review and requirements development, best practices review, investment manager and outsourced service provider due diligence, and targeted project assessment and resolution. He functions as an internal consultant bridging the communication gap to solve problems, implement solutions and take advantage of opportunities.

Kyle Gemp
VP, SS&C GlobeOp Private Capital Group
SS&C GlobeOp
Mr. Gemp is Vice President of SS&C GlobeOp Private Capital Group overseeing technical delivery, accounting and operations of the Private Capital Group serving Single/Multi Family Offices, Endowments, and other Private Capital Clients.  Kyle joined the firm in 1998 and has played various roles within the  Hedge Fund Family Office market segment.  Mr. Gemp has executed numerous onboarding engagements of various products and service solutions across Investment Portfolio Accounting, Partnership Accounting, Payments/Wires, Tax, Entity/Investment/Partner Performance, Liquidity, Risk Analytics facilitating Back and Middle Office requirements.  Mr. Gemp holds Bachelor of Science degrees in Economics and Organizational Behavior from Miami University.

Tricia Haskins
VP, Digital Strategy & Platform Consulting
Fidelity Institutional
Tricia Haskins is vice president of Digital Strategy & Platform Consulting with Fidelity Institutional. With over 20 years of experience in financial services, Ms. Haskins leads the strategic team that is focused on helping wealth management firms thrive in an environment of transformational change. We devise and implement strategies to achieve help our institutional clients achieve their growth, client service and productivity goals, as shifting investor demographics, rapid technology innovations, and the advisor supply-demand imbalance provide tremendous opportunities for firms determined to lead the future of wealth management.

Paul Hoffman
Principal
The St. Louis Trust Company
Paul M. Hoffman leads teams of professionals committed to meeting the financial goals and objectives of client families and institutions. While Paul spends most of his time serving clients, he is also a member of the firm's Investment Committee and a leader of various firm-wide technology and infrastructure initiatives.

Jonathan Hudacko
CEO
Just Invest
Jonathan is the CEO of Just Invest. Founded in 2016, Just Invest is a leading Direct Indexing provider formed by leading technologists and investment specialists from Aperio Group, Blackrock, MSCI Barra, Thomson Reuters and Wells Fargo. Just Invest specializes in tailoring client portfolios to the individual ESG goals of discerning families and individuals
provide innovative direct indexing.
Prior Just Invest, Jonathan was the COO of Pluribus Labs, a research firm distilling investment signals from non-traditional data sources. Jonathan's investments career began at MSCI Barra, where he headed the Portfolio Analytics business for institutional investors focusing on Asset Allocation, Risk management and ESG.

Carol R. Kaufman
Founder and CEO
Alternatives TLC
Carol R. Kaufman, Founder/CEO of Alternatives TLC, consults to HNW families, entrepreneurs and trusted advisers.  Her most recent consulting and software ventures (www.homeinventoryacademy.com)  focus on the need for home inventories, ensuring that important possessions are properly cataloged and securely shareable.  Her latest article for FWR on home inventories was one of the top read articles. Her first software product, InvesTier™, was acquired by SunGard in 2002.  An entrepreneur for over 35 years, Ms. Kaufman's specialties include public speaking, training and software/service-based solutions to organizational problems. She resides in Hawthorne, NJ and Otis, MA.

Mark Lacana
VP, Global Sales
AltaReturn
Mark joined AltaReturn in 2010 and is focused on sales and business development for AltaReturn. Mark has 17 years professional experience in the asset management industry, 10 years of which are focused on alternative investments. Prior to joining AltaReturn, Mark worked for the SS&C's- TheNextRound business unit where he was the Vice President of Sales and Client Service. He graduated from Bentley University with a degree in Finance and resides in Boston, Massachusetts.

Bob Miller
CEO and Vice Chairman of the Board
Private Client Resources (PCR)
Bob became CEO of PCR in