Overview
We were delighted to announce the agenda and keynote speech for our WealthBriefing GCC Region Summit, which took place on Thursday 14 May 2015 at the Mina A'Salam Hotel in Dubai.
Covering areas essential to wealth management professionals in the GCC region across three panels, including developments in international finance centres and how private banks in the region should react to inflows of capital and client demands, delegates heard a plethora of leading experts discuss matters integral to the growth of their business.
As part of this business-critical event, STEP Arabia gave the keynote speech, "The DIFC Wills & Probate Registry: First Impressions And Practical Perspectives" – presented by Yann Mrazek, chair of STEP Arabia.
The long-awaited DIFC Wills and Probate Registry is now live. Aiming at addressing with certainty succession and inheritance matters of non-Muslims with assets in Dubai, it represents a fundamental step forward for the jurisdiction. This speech addressed how it works, its key features and its mechanisms, as well as what can be learnt from its first weeks of operation.
Agenda
| | |
| --- | --- |
| 08:00 – 09:00 | Registration and breakfast |
| 09:00 – 09:20 | Keynote Speech: The DIFC Wills & Probate Registry: First Impressions And Practical Perspectives |
| 09:25 – 10:25 | Panel session:Jurisdictional Wealth Structuring In The Age Of Transparency |
| 10:25 – 10:55 | Networking and refreshments |
| 10:55 – 11:55 | Panel session:What Can Wealth Managers Do To Help Their Advisors Shine? |
| 12:00 – 13:00 | Panel session:GCC Economic Outlook: The Flow Of Capital And Adjusting Your Value Proposition |
| 13:00 – 14:00 | Lunch and networking |
---
Logistics
Date and Time
Date: Thursday 14th May - 2015
Time: 8:00 am – 2:00 pm
Venue
Mina A'Salam Hotel, Dubai
Address: Al Sufouh Rd, Jumeriha 6, Dubai, United Arab Emirates
Telephone: +971 4 366 8888
Speakers

Siddarth Bhandari
Head of Investment Solutions
Emirates NBD
Siddarth Bhandari is the head of investment solutions, wealth management at Emirates NBD Group. Siddharth has over 19 years of experience in private banking, capital makers and asset management, having held senior positions at various organisations in London, Paris and Dubai. Prior to joining ENBD, he was head of MENA and India at Societe Generale Asset Management - alternative investments and was also head of investment advisory group at Standard Chartered Private Bank, UK.

Michael Chahine
Founder and CEO
Nexgen Desert Green Consultancy
Michael Chahine invested his 35 years experience in global finance, corporate and investment management in Nexgen Desert Green Consultancy, a management consultancy focused on family businesses and wealth management solutions, he founded as its CEO in April 2016.
Prior to this he had been general manager at Emirates NBD Private Bank where he headed the private bank.  He has also worked at major global players such as Citibank, JP Morgan, Credit Suisse and HSBC with global assignments in the Kingdom of Saudi Arabia, Abu Dhabi, Chicago, New York, London, Geneva and Dubai.
Michael enjoys close strategic relationships with institutions, sovereigns, merchant families and family offices across the MENA Region, and in particular the Kingdom of Saudi Arabia.

Martin Engdal
Market Strategist & Director of Business Development, EMEA
Advent
Martin Engdal is market strategist and director of business development, EMEA, Advent Software. Martin has been with Advent for 10 years and has worked in several senior sales and business development roles supporting the extensive business growth of Advent in the EMEA region. Martin has responsibility for business development, positioning of Advent's solutions and strategic alliance partners within the wealth and asset management industry. Prior to joining Advent, Martin worked as head of client relationships and portfolio manager at Danske Bank, Alfred Berg Asset Management and Nykredit Asset Management and served as director of pre-sales at SimCorp.

Gary Hales
Business Development Director
Jersey Finance
Gary is business development director for GCC and India, having joined Jersey Finance in May 2012. Prior to being in the GCC, Gary was based in London for Jersey Finance covering the African and Russian regions. With over 20 years' experience in banking and financial services, Gary has worked and gained exposure to markets in the UK, Europe, sub-Saharan Africa, Middle East and Asia.
Gary began his banking career in South Africa before returning to the UK where he worked for Britannia Building Society and was responsible for the southern half of their retail banking branch network. Gary then returned to South Africa where he held senior management roles with Standard Bank and Capital One. On returning to the UK, Gary worked for Bradford & Bingley as an area director prior to joining HSBC in Jersey. International positions at HSBC then followed, based both in London and later South Africa where he was responsible for HSBC International's sub-Saharan premier banking and wealth management business.

Stuart Hamon
Executive Director
Dominion
Stuart is a qualified lawyer and accountant, with over 25 years experience in the financial services industry, planning and implementing international structures for both private and Corporate clients.
Having gained experience by working in Moscow, Jersey, Switzerland, Dubai and Luxembourg amongst other locations he has acted as senior consultant and executive director to a number of international trust companies, helping them to develop both at home and abroad.
Stuart has extensive international service sector knowledge including human capital structures, international pension plans, funds, corporate services, structured finance, private equity, entrepreneurial structuring, trust and foundation establishment, IP registration, global property markets and cross border transactions.

Christophe Lalandre
Managing Director, Dubai Office
Lombard Odier (Dubai)
Christophe Lalandre began his career at BNP Paribas in Paris and then moved to London, specialising in equity trading and asset management. He was then appointed in Paris as head of its special clients unit team". Finally he was promoted to Abu Dhabi in 1997 to set up the private banking unit for the group.
He was then hired by Credit Suisse in Abu Dhabi in 1999 as head of the bank locally until 2004, date at which he was called to Geneva to be in charge of the team covering the GCC countries. He received the recognition of Credit Suisse Top Client Advisor for EMEA Region in 2007 and Investment Banking Success Collaboration in 2009.
He joined Lombard Odier in 2010 as head of the UAE and Oman markets initially from Switzerland and now from Dubai where he heads the Lombard Odier Office.

Fiona McClafferty
Senior Manager, Private Client Services
Deloitte
Fiona McClafferty is part of the recently launched Deloitte Private initiative. Fiona and the rest of the team are based in Dubai, but cover the Middle East firm's 26 offices in 15 countries. Her main role is to advise on UK taxes affecting individual clients and to manage and mitigate any potential UK tax exposure for families during restructuring and dynastic planning undertaken in conjunction with her Family Entrepreneurship colleagues. She is also responsible for liaising with the Deloitte tax teams in other jurisdictions to provide our clients with seamless cross-border tax advice.
She has over 14 years' experience in advising high net worth individuals and prior to moving to Dubai, worked in both a private bank as well as in private client focused accountancy firms in London.

Yann Mrazek
Managing Partner
M/HQ
Yann is the Managing Partner of M/HQ. He chiefly focuses on private wealth and immigration practice. He has vast experience advising successful individuals and entrepreneurial families with Middle Eastern exposure on implementing inter-generational wealth transfer strategies and structuring their operational assets and global wealth. He is regularly involved in the ongoing management of such structures – as a board member, council member, guardian or protector. Yann is recommended by all of Chambers & Partners Private wealth, Legal Week's Private Client Global Elite and Who's who legal private client. He was the Chair of STEP Arabia from 2015 to 2018

David Russell
QC
Outer Temple Chambers
David Russell QC commenced legal practice in 1974. He is admitted to practise in Australia, England and Wales, the courts of the Dubai International Financial Centre, New York (as a legal consultant), New Zealand and Papua New Guinea. He was appointed Queen's Counsel in 1986.
He currently practises in Dubai, London, New York, Abu Dhabi, Sydney and Brisbane and is an associate member of chambers in Auckland and Darwin. He has acted for Commonwealth and State Governments as well as individuals and corporations. David was president of the Taxation Institute of Australia from 1993 to 1995, and of the Asia Oceania Tax Consultants' Association from 1996 to 2000.
He is chairman of STEP Australia and the STEP International Client Special Interest Group, and a member of the STEP World Wide Council and various committees and a co-chair of the United Arab Emirates Chapter of the International Section of the New York State Bar Association

Khaled Sifri
Chief Investment Officer
Emirates Investment Bank
Khaled Sifri is the chief executive of Emirates Investment Bank, a boutique private bank with cutting-edge investment banking advisory services headquartered in Dubai, UAE. Khaled has held this position since 2008.
Khaled brings extensive international banking and legal experience, spanning a career of over 30 years, holding senior executive positions as well as serving on the boards of directors of several businesses in the Middle East and globally.
Prior to joining Emirates Investment Bank, Khaled held senior positions with SHUAA Capital, a regional investment banking firm. As chief corporate officer, Khaled was responsible for the company's proprietary investments, managing a portfolio composed of marketable securities, private equity investments, and strategic investments in the financial services sector. Prior to that, Khaled acted as the head of SHUAA's Investment Banking Group, where he was responsible for the corporate finance, capital markets and research departments. He led the team that provided access to the capital markets of the UAE, by way of IPOs, for companies such as Arabtec, Salama, Air Arabia and Aramex.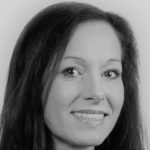 Wendy Spires
Head of Research
ClearView Financial Media
Wendy has been a wealth management journalist, researcher and consultant for a decade, covering a huge range of international markets and sub-sectors over that time. Known as a technology and communications specialist, she has written an array of in-depth reports on issues affecting private banks and wealth managers, ranging from compliance and innovation trends through to client experience, branding and marketing strategies. As well as speaking at conferences in both the UK and abroad, Wendy also regularly consults for wealth and asset managers, including carrying out research projects among end H/UHNW clients for both internal and external purposes.

George Triplow
MENA Wealth & Asset Management Leader
EY
George is the MENA Wealth & Asset Management Leader for EY based in the UAE. His 15 years of experience spans the financial services sector, focussed primarily on banking, asset and wealth management.
As an industry practitioner has held senior leadership roles in public and private institutions, most recently at Standard Chartered Bank. George has extensive international experience across EMEA, Asia, and North America.
His expertise spans mutual funds, private equity, and the alternative products set within banks, asset managers, sovereign wealth funds, and family offices. Has a deep knowledge of product design, from an investment and operational viewpoint, across all asset classes, including alternatives and retirement planning vehicles.
Register
This event has already taken place.
---