Overview
The Financial Intermediary landscape in Asia has already seen a significant rise in recent years but with increased regulation and competition for clients and bankers, what are the key areas that FIM's have found that have both benefited and hindered the sector over the last 12 months and their visions for the future?
WealthBriefingAsia along with our partner, UBS, will be hosting two events in Singapore and HK to discuss the issues with speakers from some of the top Independent Asset Managers in the region and market experts.
Save the date and register now for this must attend event for everyone interested in the future of wealth management for the Independent Asset Manager segment in Asia.
Agenda
08:00 – 09:00: Networking and registration
09:00 – 10:30: Panel discussion and Q&A
10:30 – 11:00: Coffee and Networking
---
Logistics
Date and Time
Date: Thursday 29th March - 2018
Time: 8:00 am – 11:00 am
Venue
UBS Hong Kong
Address: 52/F, Two International Finance Centre, 8 Finance Street, Central, Hong Kong
Speakers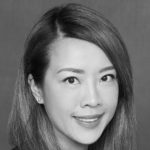 Angela Chow
Chairman & Founder
Cachet Asset Management
Ms. Chow has almost 20 years of experience in banking and finance field. She has worked in a number of bulge bracket banks such as Citibank, JP Morgan and UBS as investment banker and private banker. Prior to founding Cachet Asset Management in 2014, she was the Head of Sales Management of UBS Wealth Management Asia Pacific and Team Head of China market covering ultra-high net worth individuals. She was also the member of the Executive Advisory Council of JP Morgan Private Bank in 2008. Ms. Chow has enormous experiences in providing outstanding quality of financial planning and advisory services. Ms. Chow holds an MBA degree from Cornell University, Bachelor of Art from Sandford University and BBA in Marketing from Chinese University of Hong Kong.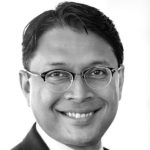 Aniruddha Ganguly
Executive Director, Head Financial Intermediaries Singapore
UBS Wealth Management
Aniruddha has been with UBS for over 10 years across Hong Kong, Mumbai and Singapore. He has worked in a wide range of roles such as internal strategy, leading a domestic wealth management build-out initiative, and in the Chief of Staff function covering Malaysia, Thailand, Philippines, the Non-Resident Indian sector and international markets, before moving to the Financial Intermediaries business. He took over the management of the Financial Intermediaries business for the Singapore hub in early 2017.
Prior to UBS, Aniruddha worked in management consulting in Sydney and Mumbai in Ernst & Young, Bain & Company and The Boston Consulting Group.

Jonathan Hollands
Managing Director
Carraway Group
Jonathan Hollands is an experienced execu­tive search professional and as managing director of Carraway Group covers all areas of the wealth management sector across the Asia-Pacific region. Jonathan began his career as a headhunter in 1998 when he focused on the German and Swiss markets. Before his return to Asia 12 years ago, Jonathan covered senior management positions across central and eastern Europe. Jonathan's recent successes in the wealth management sector include placing a head of onshore private banking, securing managing director level relationship managers, a head of Hong Kong, senior advisory specialists, China focused bankers and C level officers. Prior to entering executive search Jonathan was a British Army Officer in the 14th/20th Kings Hussars serving in Operation Desert Storm 1991 and in Brunei and Hong Kong in the late 1980's.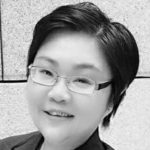 Eva Law
Founder and Chairman
Association of Family Office, Asia and Association of Private Banks, Greater China Region
Ms. Eva Law is a seasoned professional in asset management, private equity and wealth management, having diversified knowledge and experience in running multi-lines of business. She specialized in serving ultra affluence and entrepreneurs, currently manages her investment group for venturing direct investment and family office solutions business. Eva owns superb business relationship with wealthy family principals and extensive industry stakeholders.
Eva is also the Chairman of Association of Private Bankers in Greater China Region (APB), Association of Family Offices in Asia (AFO), Asia Co-Investors Club (ACIC) and Chartered Institute of Asia Family Firms and Offices (CIAFFO). She is the founding member of Women in Leadership Association, the Honorary Chairman of Hong Kong Family Offices Association and the Executive Chairman of Association of China Independent Wealth Advisory Institutions - Family Office Council, the researcher of Xi'an Jiaotong University, the Honorary Research Fellow of Legacy Academy, the Special Advisor to Asian Wealth Community, Private Wealth Association, US Family Offices Institute, Global Visions Community in Switzerland, Venture Avenue – The TsingHua University Social Innovation Platform, the voluntary coach of Shanghai Financial Education Development Fund and the appointed writer for Family Office Elite Magazine, Capital, CEO & Entrepreneur Magazine and frequent speaker in international conferences.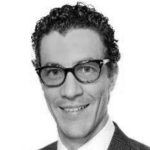 Hugo van Kattendijke
Head, Financial Intermediaries APAC
UBS Wealth Management
Hugo has spent over seventeen years living and eleven years working in Asia, predominantly in Hong Kong and Singapore. Before joining UBS in 2011 Hugo was active in various management, sales and investment roles in asset management, including:
- Head of Asia for Harcourt Investment Consulting AG, an asset management firm focusing on alternative investment solutions for institutional investors.
- Investment analyst at Pacific Harbor Group, an Asian Debt Hedge Fund focusing on stressed and distressed situations.
Hugo holds a master's degree in Financial Econometrics from the Erasmus University of Rotterdam and an MBA (with distinction) from INSEAD.
Register
---