Executive Compensation Briefing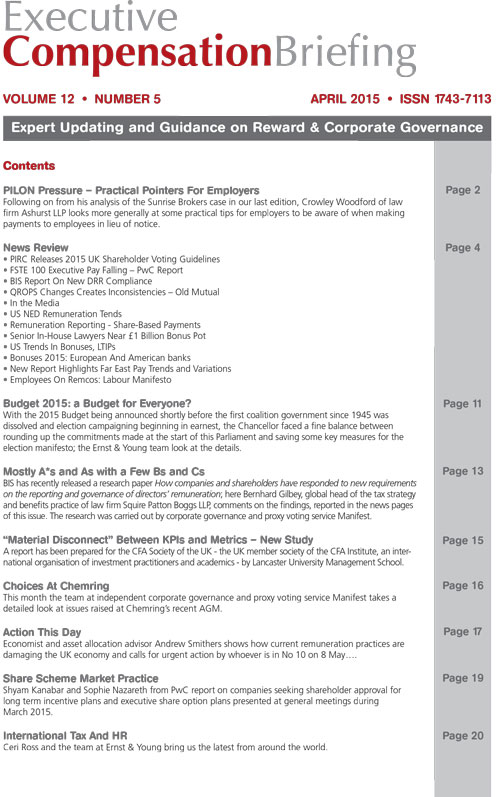 Who reads Executive Compensation Briefing?
Directors and senior executives with duties and responsibilities across the board in executive remuneration, specifically:
Compensation and benefits directors and managers
Advisors to these (consultancies, lawyers and accountants)
Members of the Remuneration Committee
C-level executives
HR directors
Corporate legal staff
Finance directors and company secretaries.
Why do they read ECB?
ECB provides both information and guidance on executive remuneration so that subscribers can be sure that nothing has been missed and that they are fully compliant with both the law and best practice. ECB allows executive compensation professionals to challenge assumptions and to champion the correct decisions from a position of strength to get it right first time. ECB is an independent publication with no hidden agenda; with remuneration currently under the spotlight, a monthly subscription to ECB sends the message to investors, media and the public that executive remuneration is being taken seriously.
ECB's news and analysis covers:
Corporate governance
Policy and practice in share and option schemes and bonuses
Tax and HR
Performance measurement
Contractual and other legal issues
Pensions and other benefits