Overview
The WealthBriefing European Awards 2013 took place on Thursday 2nd May 2013 at the Royal Courts of Justice, in London.
The awards programme focussed around three main category groupings: experts (individuals and teams); products and services for wealth managers and clients, and institutions of all sizes and types. These awards built upon the success of ClearView's established events business and its unique position in the global wealth management market and will focus on the European (predominantly UK and Swiss) market.
Independence, integrity and genuine insight were the watchwords of the judging process which involved specially convened expert panels in each geographical area backed up by relevant expert third party organisations.
BACKGROUND
The European awards was supported primarily by ClearView's global network of daily newswires for the wealth and private asset management communities, WealthBriefing, WealthBriefingAsia and Family Wealth Report.
Other supporting publications were Offshore Red, Executive Compensation Briefing and WealthCareers.
TIMING
The selection and judging process for the awards programme began in the summer of 2012.
The European awards were held on 2nd May 2013 at the Royal Court of Justice in London.
| | |
| --- | --- |
| 7:00 pm | Champagne Reception, Costume Gallery |
| 8:00 pm | Dinner |
| 9:30 pm | Awards Presentation |
| 12 Midnight | Carriages |
Judges
Trusted Advisor Panel

Ausaf Abbas
Managing Director
Coombe Advisors
Ausaf Abbas founded Coombe Advisors to provide strategic, business and financial advice to a network of clients and associated businesses, with a focus on family offices, the wealth management industry and growth-oriented companies. Prior to that, Ausaf had a 25-year career at Merrill Lynch and Morgan Stanley, where he held various senior management positions in both investment banking and wealth management. His international experience includes 13 years based in Hong Kong, Singapore and Tokyo, and extensive experience managing wealth businesses across the MENA region. His broad range of interests include acting as senior advisor to a real estate investment banking firm and serving as a director of SEO London and Tara Arts, two charities focused on education and Asian theatre.

Philippe Bongrand
CEO
FNZ
Philippe is the CEO of FNZ for Switzerland and Private Banking. FNZ is a global leading tech company offering IT & Operations outsourcing services to financial institutions allowing them to leverage the scale of a 1.5 Trio AUM platform and be able to focus exclusively on their key differentiation activities. Prior to his current role, Philippe advised both wealthy individuals on leaving a legacy as well as Wealth Managers. He headed the Wealth & Asset Management practice of leading consulting firms where he advised global, regional or domestic leaders on all continents and in both offshore and/or onshore markets - seeking to improve their competitive position and economics. He also had operational roles in strategy, business development, sales management and digital, notably at UBS Weath Management.

Tom Burroughes
Group Editor
ClearView Financial Media
Tom Burroughes is group editor of ClearView Financial Media, publisher of WealthBriefing, WealthBriefingAsia and Family Wealth Report. Tom has worked at ClearView since 2008, reporting on news stories, interviewing industry leaders, writing features and comment pieces, and has spoken at conferences in London, Guernsey and Vienna, among other locations. He has discussed the industry's issues on Reuters television and the BBC. Previously, Tom was wealth management editor of The Business, the weekly UK magazine run by the Telegraph Group, from 2007 to 2008. Before that, he was a correspondent in various roles at Reuters, the global newswire. Between 1994 and 2000, he was a reporter for Market News International, a New York-headquartered newswire.

Sebastian Dovey
Founder
The Courageous Ideas Partnership
Sebastian Dovey is an entrepreneur, thought leader and board director in the fields of global wealth management, consumer insight, technology, scale-up companies and business management. Seb was the co-founder in 1998 of Scorpio Partnership, an award-winning global management consultancy and insight data business. This was acquired by Aon PLC in 2014. Seb is currently Chairman of F2 Strategy, and holds non-executive board roles at FiComm, Entrepreneurs Investment Office, and Angel Academe Nominee. He also holds advisory board seats at Moneyhub, Align 17 and Silver Lane. Separately, Seb is the Chairman of the Global Client Experience Innovation Committee for a major international bank and advises two sizeable financial families on their strategic growth for their investment offices.
Seb's expertise spans 25 years of developing high-impact commercial strategies for private banks, global banks, asset managers, family offices, technology firms, service providers, aggregators and start-up initiatives. Seb is the 2018 winner of the Wealth Briefing Thought Leader of the Year award and he is Thought Leader-In-Residence for Fitch Learning worldwide. He is a regular commentator on the wealth management industry in the press and at conferences and academies, and has chaired and presented leading industry events in Asia, Europe and the United States. He has been a lecturer at The Swiss Finance Institute (formerly the Swiss Banking School) for its executive MBA programme. He serves as board member of the London School of Economics Generate initiative focused on entrepreneurship in the social sciences and is on the editorial board of WealthBriefing.

David Kilshaw
Partner, Private Clients
EY
David Kilshaw is a tax partner with EY in London, where he advises on all aspects of personal taxation. His clients include family offices, non-doms and entrepreneurs. Prior to joining EY , David for many years lead KPMG's private client practice and before that David was a partner in a leading private client law firm. David lectures widely on private client matters.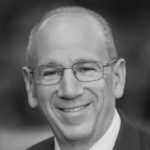 Charles Lowenhaupt
Managing Member
Lowenhaupt & Chasnoff
Charles A. Lowenhaupt is a recognized leader in managing wealth for ultra-high net worth families. He is also Chairman and CEO of Lowenhaupt Global Advisors. Charles has a Bachelor of Arts degree (cum laude) from Harvard University. He also has a Juris Doctorate (Order of the Coif) from the University of Michigan Law School. He is a member of the Bar of New York and Missouri. Charles is the author of The Wise Inheritor's Guide To Freedom From Wealth, published in 2018. He is also co-author of Freedom From Wealth with Don Trone, published in 2011.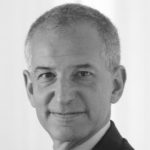 Philip Marcovici
Offices of Philip Marcovici
Philip Marcovici is retired from the practice of law and consults with governments, financial institutions and global families in relation to tax, wealth management and other matters. Philip was the founder and CEO of LawInContext (now called Baker McKenzie Link), the interactive knowledge venture of global law firm, Baker & McKenzie. Philip retired from his CEO role with the company as from the end of 2010, and from his chairmanship of the company as from the end of 2011. He was a partner of Baker & McKenzie, a firm he joined in 1982, and practiced in the area of international taxation throughout his legal career. Philip was based in the Hong Kong office of Baker & McKenzie for 12 years, relocating to the Zurich office of Baker & McKenzie in 1995. Philip has also practiced law in each of New York and Vancouver, British Columbia. Philip retired from Baker & McKenzie at the end of 2009.

Osmond Plummer
Managing Director
Wealthcoaching.ch
Osmond Plummer, is a Geneva-based wealth management expert active internationally as a trainer, coach and adviser of wealth management professionals. He is a senior lecturer in finance at the London Institute of Banking & Finance and visiting faculty at EU Business School in Geneva. Osmond worked in private banking in Guernsey, Hong Kong and Dubai prior to moving to Geneva in 1999. The Swiss correspondent for WealthBriefing and the founder of www.wealthcoaching.ch, Osy holds an MBA from Warwick University Business School and PGCHE in Banking & Finance. He is a fellow of the Chartered Institute of Bankers.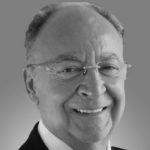 Ray Soudah
Chairman and Founding Partner
MilleniumAssociates
Ray Soudah is the founding partner and chairman of MilleniumAssociates, the independent international M&A and Corporate Finance Advisory firm, based in Switzerland and the UK. Founded in 2000, the firm marks twenty-two years of exceptional, independent M&A and corporate finance advisory service. Originally focused on executing M&A transactions in the global financial services industry, as the industry developed and private banks recognised the need to offer their clients more specialist corporate finance advice, Millenium Associates launched their Entrepreneurs and
Corporates Practice, extending their M&A and corporate finance services to the clients of private
banks as well as corporates and entrepreneurial business owners globally.
Ray has extensive multicultural wealth management and private banking/investment banking experience working in territories as diverse as the US, Asia, Middle East and Europe. Earlier positions include; Managing Director and member of the Private Banking Management Board for SBC/UBS AG; Chief Investment Officer, Chief Financial Officer and member of the Executive Board of Cedel Bank (renamed Clearstream); Chief Investment Officer for the National Bank of Bahrain including Head of International Banking and Private Banking; CEO of Hong Kong, CEO of Japan, Head of Global Capital Markets office (London) and head of FIG for Midland Montagu Investment Banking and MD/CEO of
Midland Montagu Securities as well as various senior positions within Citigroup, including Head of Asia Pacific Treasury and Capital Markets.
Ray is a Harvard Business School & INSEAD alumnus and speaks English, French, Greek and Japanese.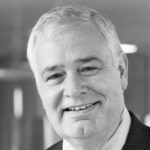 Ian Woodhouse
Lead Wealth Management Business Model Transformation and Thought Leader for Europe
Accenture
Ian Woodhouse is Lead Wealth Management Business Model Transformation and Thought Leader for Europe at Accenture. He helps our clients to evolve their future business models to deliver growth and business value in an era of client, digital and sustainability changes. Through working with colleagues and our ecosystem of leading software partners, he provides proven wealth management expertise , approaches ,tools and accelerators to deliver value faster at less risk. Ian is also industry networked, serving on the advisory boards of wealth industry publications and on industry award judging panels. Prior to Accenture ,Ian held leadership positions with other top tier business and technology firms ,PwC ,EY and IBM.
Private Bankers Panel

Richard Charnock
CEO
Standard Life Wealth
Chief Executive Officer of Standard Life Wealth, the Discretionary Fund Management business for ultra-high network private clients and a wholly owned subsidiary of the Standard Life Group. He is also Head of Investment Propositions for the UK market and sits on the UK Executlve.
Richard was previously Chief Executive of ING subsidiary , Williams de Broe, an institutional brokerage and private client business and prior to that Chief Executive of Lloyds TSB Private Banking and Lloyds TSB Stockbrokers.
He is fellow of the Chartered Institute of Securities and Investment and Chairman of the CISI Ethics and Integrity Committee. Richard is also a member of the Worshipful Company of International Bankers and the Cornhill Club.

William Drake
Co-Founder
Owl Private Office
Co-founder of Lord North Street Private Investment Office, which was sold to Sandaire Investment Office in 2014, William Drake is a co-founder of Owl Private Office and chairman of RFR Property Private Office.  A barrister and US attorney, William worked in the investment and corporate finance business from 1979 at Kleinwort Benson and Granville before establishing Lord North Street in 2000. He has advised public and private companies and their owners on a wide range of matters. He is an experienced participant in investment committees , non-executive director and chairman.

Ian Ewart
Chairman
Acin Ltd
Ian is a C-Suite leader, Director and an Advisor. He has a focus on customer experience and organizational progression. 
As a former member of the Executive Committee of Coutts & Co, RBS and in addition a Board member at Adam & Co, Ian is known as an industry strategy leader and reference for marketing, business development, brand creation and implementation and innovation. Ian is actively involved with a number of innovation firms and partners in FinTech, Payments disruption, Savings and Pensions, and is an Advisor to YEXT and KORE.
He is currently Chief Marketing Officer at Acin Ltd.
Additionally, Ian sits on a number of advisory boards in organisations with both commercial and philanthropic purpose.
Ian is a Fellow of the Institute of Directors. 
He has enjoyed a highly international career; is Swiss and British.
Ian lives in the UK and Spain and is married to his wife Zoe; they have four grown-up children.

Jamie Macleod
Chief Executive Officer
Bordier & Cie
Jamie has over 30 years' experience in the investment management industry. Having started his career at Laurentian Life/Unit Trust Management in 1986, Jamie joined Scottish Widows Fund Management (SWFM) in 1990 and in 1997, aged 29, went on to become Managing Director at SWFM and Head of Global Business and Client Services for Scottish Widows Investment Management (Scottish Widows Institutional Business).
In 1999 he joined Investec Asset Management where he was the Head of UK and European Retail Business and Managing Director of Investec Fund Managers and Investec Management Limited as well as a member of the Global Executive. In June 2002 he joined Skandia Group and founded Skandia Investment Management as CEO. In 2007 he went on to form Skandia Investment Group, the company's £50bn, 17 country investment management organisation, which he led as CEO. He also served on the Global Executive Management Board of Skandia Group.
He joined Bordier UK in September 2010 as CEO and became a member of the Group Executive team with Bordier & Cie, the 175-year-old Swiss private bank, that is the majority shareholder of Bordier UK.
Jamie is a Member of the Chartered Institute for Securities & Investments (MCSI), has an MBA from De Montfort University (1992 – 1994) and has attended Harvard Business School's TGMP. In 2011, Jamie was awarded an Honorary Doctorate in Business Administration from De Montfort University.
Jamie was previously a member of the T Rowe Price Investment Services Advisory Board for a number of years.

Tom Slocock
Managing Director - Head of International Product Development and Origination
iCapital Network
Tom is a Managing Director and Head of International Product and Origination at iCapital Network, responsible for the development and expansion of the firm's product offering in markets outside the United States. Tom has almost 30 years of experience within wealth management working with clients and managing teams, businesses, and global product classes. Prior to joining the firm, Tom spent 11 years at Deutsche Bank Wealth Management, most recently as head of the Global Funds Group, overseeing the sourcing, research, structuring, marketing, and servicing of both traditional and alternative fund offerings across all client franchises. Previously, Tom was CEO of Deutsche Bank's UK wealth management business. Before joining Deutsche Bank, Tom spent a decade at Credit Suisse, where his last role was as the London Head of International Private Banking. He started his career in wealth management at Goldman Sachs in London. Tom holds a BA/MA degree in Zoology from Oxford University and completed the Senior Executive Programme at London Business School.
Finalists
UK-BASED PRIVATE BANK AWARDS
BEST:
DOMESTIC CLIENTS TEAM
INTERNATIONAL CLIENTS TEAM
HNW TEAM
UHNW TEAM
WEALTH PLANNING TEAM
---
SWISS-BASED PRIVATE BANK AWARDS
BEST:
INTERNATIONAL CLIENTS TEAM
HNW TEAM
SWISS PRIVATE BANK – UHNW TEAM
---
EUROPE-BASED PRIVATE BANK AWARDS
BEST:
DOMESTIC CLIENTS TEAM
INTERNATIONAL CLIENTS TEAM
UHNW TEAM

WEALTH PLANNING TEAM
---
INVESTMENT MANAGEMENT AWARDS
BEST:
SPECIALIST WEALTH MANAGER
PRIVATE INVESTMENT MANAGER
INVESTMENT PRODUCT PROVIDER
NON-TRADITIONAL INVESTMENT MANAGER
---
MARKETING CAMPAIGN AWARDS
BEST:
ONLINE CAMPAIGN
BRAND LAUNCH
---
PRIVATE CLIENT AWARDS
MOST EFFECTIVE:
LEGAL TEAM
TAX AND ACCOUNTANCY TEAM
TRUST COMPANY
---
WEALTH MANAGEMENT TECHNOLOGY OFFERING AWARDS
BEST:
FRONT OFFICE SOLUTION
TRANSACTION PROCESSING SOLUTION
GLOBAL CUSTODIAN
---
OTHER WEALTH MANAGEMENT AWARDS
BEST:
INTERNATIONAL FINANCIAL CENTRE
M&A Deal
CHARITY TEAM
LEADING INDIVIDUAL (also including rising star)
Jamie Berry
Chief Executive
Berry Asset Management


Daniel Freedman
Managing Director
London & Capital

Tim Gregory
Saffery Champness

Jon Needham
Head of Fiduciary Services
Societe Generale Private Banking

Andrew Fisher
Chief Executive, Towry
Venue
Royal Courts Of Justice
Address: Strand, London WC2A 2LL
Winners
UK Private Bank – Domestic clients
Schroders Private Banking
UK Private Bank – International Clients Team
RBC Wealth Management
UK Private Bank – High Net Worth Team
Close Brothers Asset Management
UK Private Bank – Ultra High Net Worth Team
Rothschild
UK Private Bank – Wealth Planning Team
UBS
Swiss Private Bank – International Clients
UBS
Swiss Private Bank – High Net Worth Team 
Credit Suisse
Swiss-based Private Bank – Ultra High Net Worth
Citi Private Bank
European Private Bank – Domestic Clients
ABN AMRO Private Banking
European Private Bank – International Client
BNP Paribas Wealth Management
European Private Bank – Ultra High­ Net Worth
BNP Paribas Wealth Management
European Private Bank – Wealth Planning
Societe Generale Private Banking
Investment Management – Specialist Wealth Manager
Heartwood
Investment Management – Private Investment Manager
Schroders Private Banking
Investment Product Provider
Fidelity Worldwide
Investment Management – Non-Traditional Investment Manager 
HSBC Alternative Investments
Best Wealth Management Newcomer In 2013
Sorbus Partners
Best M&A Deal
Canaccord Genuity Wealth Management (formerly known as Collins Stewart Wealth Management.)
Best Online Marketing Campaign
Barclays
Best brand launch 
Coutts
Private Client Advisors – Best Legal Team
Baker & McKenzie
Private Client Advisors – Best Tax and Accountancy Team  
Deloitte
Private Client Advisors – Best Trust Team
RBC Wealth Management
Wealth Management Technology – Best Front-Office Solution
Equipos
Wealth Management Technology Best Transaction Processing Solution 
ERI Bancaire
Wealth Management Technology – Best Global Custodian
Northern Trust
Best International Finance Centre
Jersey Finance Ltd
Best Charity team
J O Hambro Investment Management Ltd
Highly Commended Individual in the Wealth Management Industry
Jamie Berry, Berry  Asset Management
Leading Individual in Wealth Management
Andrew Fisher, Towry