Overview
A warm welcome to the WealthBriefingAsia Awards 2018. Nominations are now open and we look forward to seeing old and new faces taking part in this prestigious event.
For those new to the awards, the categories are focused around three main areas:
Experts (individuals and teams)
Products
Services for wealth managers and clients/institutions of all sizes and types
As in previous years, independence, integrity and genuine insight will be the watchwords of the judging process and will be conducted by an expert panel drawn from both private banks and trusted advisors/consultants to the sector.
To avoid any conflict of interest we have two judging panels. One panel of bankers who judge the trusted advisor categories. Another panel of trusted advisors who are responsible for judging the banking categories.
Winning an WealthBriefingAsia Award sets organisations and individuals apart from their peers and is a tangible demonstration that they have something special to offer, rewarding achievement and showcasing top class performance and innovation.
We very much hope you take part and look forward to seeing you at the 2018 awards ceremony.
Key Dates
Nominations close: 03 April 2018 (at midnight)
Judges meeting: 16 April 2018 (from 12 noon)
Shortlist announcement: 18 April 2018
Awards dinner: 31 May 2018 (from 7.00pm)
Judges
Trusted Advisor Panel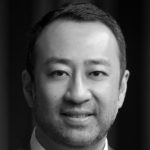 Andrew Au
CEO and Co-Founder
AGDelta
Andrew Au is Chief Executive Officer and Co-Founder of AGDelta, an award-winning Singapore-based company that connects the financial products supply chain. He has more than 20 years' experience in investment banking and the Financial Services industry, having worked for top-tier global banks including Bankers Trust, Macquarie Group and Deutsche Bank, and global financial technology providers such as SunGard, before he co-founded AGDelta in 2004.
Andrew is a strong advocate of the adoption of disruptive technologies and 'out of the box' thinking to address the business challenges within the financial services industry, and regularly pushes for such thinking at events and conferences. Over the past 10 years he has been actively engaging retail and private banking institutions globally in transforming their business by leveraging E-commerce and digital channel models and technology, and is keen to play a leading role in developing the nascent 'Digital Technopreneur' movement in Asia. Andrew holds a Bachelor's in Business from the University of Technology, Sydney and postgraduate studies in Applied Finance from Macquarie University Australia.

Dr. Mario A. Bassi
Senior Advisor
Private Wealth Management
Mario brings extensive experience to the industry as senior advisor driving sales and business initiatives in Asia Pacific for UHNWI/FO service providers. He draws upon his detailed understanding from roles such as global head of business management for ANZ Private Bank in Australasia, where he defined and delivered the strategic and operational needs for the business.
Previously Mario worked for leading wealth managers such as Vontobel, Credit Suisse and Deutsche Bank, holding positions across a variety of disciplines including relationship management, business and financial planning, training and development, strategy, business development and marketing communications in both Europe and Asia. He was also managing director for Solution Providers Management Consulting, leading its growth in Asia Pacific, specifically Singapore.
He wrote and published his Ph.D. thesis about the supervision of External Asset Managers [EAM] in Switzerland ("Der bankunabhängige Vermögensverwalter: Analyse des Handlungsbedarfs einer möglichen Aufsicht unter Berücksichtigung des amerikanischen und englischen Rechts"), build up/out of various EAM desks in Switzerland and Singapore and serviced this segment.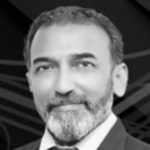 Rohit Bhuta
Chief Executive Officer
Crossinvest (Asia)
Rohit Bhuta, CEO, Crossinvest (Asia) Pte Ltd, a family owned independent asset management company with a 10 year presence in Asia. Crossinvest is headquartered in Lugano. Rohit has more than 25 years of industry experience. Prior to Crossinvest (Asia) Rohit worked with the Macquarie group for over 22 years in various capacities and geographies including Australia, Singapore, Malaysia, South Africa, Hong Kong and India. He has also worked in the UK and New Zealand during the early part of his career.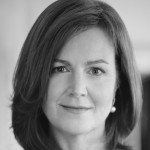 Susan Collins
Consultant
Stephenson Harwood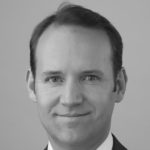 Patrick Donaldson
Head of Market Development, Wealth Management – Asia Pacific & Japan
Refinitiv
Patrick is the head of market development, wealth management – Asia Pacific & Japan, for Refinitiv based in Singapore. His role is to ensure that Refinitiv's products & services meet the needs and expectations of wealth management customers by identifying, developing and launching news, analytics, risk and workflow solutions to the wealth management community across all asset classes and segments. Patrick joined the financial & risk division of Thomson Reuters in 2014, which became Refinitiv in October 2018.
Previously Patrick worked within the private banking industry in Singapore as head of the European desk at Barclays Wealth and head of private banking at VP Bank (Singapore). He moved to Singapore in 2008 from London where he was a team leader for Barclays Wealth.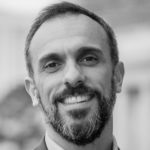 Fernando Gandolini
Partner
Withers KhattarWong
He advises on US and international tax and estate planning for high net-worth individuals, trusts and estates. Fernando's area of focus includes working with international families and successful entrepreneurs to establish tax efficient succession planning structures, identifying tax planning opportunities for clients seeking to relocate to or invest in the US and advising on US tax non-compliance issues and voluntary disclosure. He has acquired significant cross-border experience advising clients with close ties to Asia, continental Europe (particularly Italy and Spain) and South America.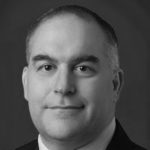 Richard Grasby
Founder
RDG Fiduciary Services
Richard Grasby is a trusts, funds, family office and private wealth lawyer. He has experience in multiple jurisdictions and has been admitted as a lawyer in England & Wales, the Cayman Islands and the BVI. Richard has expertise in the establishment and administration of offshore entities including trusts, companies and investment funds. He has significant experience in compliance, governance and account opening. Richard also has considerable involvement in private trust companies, family constitutions and succession planning. He has worked with clients and advisers in numerous jurisdictions. Richard is the immediate past chair of the STEP Hong Kong branch, a committee member of the STEP Business Families Global Special Interest Group and a committee member of the STEP International Client Global Special Interest Group. He is a member of the Hong Kong Trustees Association and a lecturer on their Trust Training Certificate course. He is an elected member of the International Academy of Estate and Trust Law.

Jonathan Hollands
Managing Director
Carraway Group
Jonathan Hollands is an experienced execu­tive search professional and as managing director of Carraway Group covers all areas of the wealth management sector across the Asia-Pacific region. Jonathan began his career as a headhunter in 1998 when he focused on the German and Swiss markets. Before his return to Asia 12 years ago, Jonathan covered senior management positions across central and eastern Europe. Jonathan's recent successes in the wealth management sector include placing a head of onshore private banking, securing managing director level relationship managers, a head of Hong Kong, senior advisory specialists, China focused bankers and C level officers. Prior to entering executive search Jonathan was a British Army Officer in the 14th/20th Kings Hussars serving in Operation Desert Storm 1991 and in Brunei and Hong Kong in the late 1980's.

Antoinette Hoon
Partner
PwC
Antoinette is a partner in PwC Hong Kong's financial services practice and currently leads its private banking group. She has over 20 years of professional experience in Hong Kong and New Zealand and works with many lead­ing multinational banks. She has extensive experience on industry developments and challenges faced by private banking clients. Antoinette leads a number of statutory audits for local and international private banks. She has also led a number of advisory projects with private banking clients, including KYC/AML reviews, governance reviews, business risk management reviews, regulatory reviews and integration assistance. Antoinette is a member of the accreditation & exemption committee of the Private Wealth Management Association in Hong Kong.

Mimi Hutton
Of Counsel
Withers
Mimi Hutton has over 30 years experience advising in Asia on charities and philanthro­py matters, and US and Hong Kong trust and tax affairs for individuals, families and financial institutions. She is a Hong Kong and US qualified lawyer. Mimi advises clients on the creation of charitable structures and on their ongoing philanthropy. She also advises charities on tax and structuring and governance matters. She works with clients who have US family members who are investing in the US, moving to the US or expatriating. Mimi also advises in connection with international probate matters, including matters in which the estate owns US assets and/or has US beneficiaries. She also assists clients who have US citizenship or green card status on trust and estate planning strategies.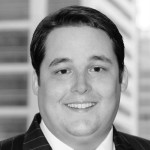 Danny Jones
Founding Partner
Huddleston Jones
A founding partner in Huddleston Jones, Danny leads the group's retained search practice focused on the traditional private wealth management markets of Asia Pacific and the Middle East. Danny has an excellent understanding across a broad spectrum of disciplines within wealth management, delivering cross-border recruitment solutions whilst providing thematic industry research and market intelligence.
Prior to executive search, Danny's experience within his area of specialty included work for an international wealth manager in Dubai, Tokyo and Johannesburg. Relocating to Asia in 2008, Danny has since led 'front office' search businesses in Hong Kong and Singapore, where he is recognized as one of the leading private banking and wealth management sector executive search specialists.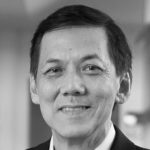 Professor Francis Koh
Professor Emeritus of Finance (Practice)
Singapore Management University
Professor Francis Koh is Emeritus Professor of Finance and the Founding Director of the MSc in Wealth Management Programme at the Singapore Management University.
He is an Independent Non-Executive Director of Manulife US Real Estate Management Pte Ltd and China Taiping Insurance (Singapore) Pte Ltd. Employed by the Government of Singapore Investment Corporation between 1994- 2002, he was involved in investment projects in various countries, including China, Thailand and Indonesia. He is active in consulting, executive development and public service. He was conferred with the Public Administration Medal (Silver) in 2013. In 2012, Francis was awarded an honorary doctorate (honoris causa) in economics by the University of St Gallen. In 2016, Francis was honoured with the lifetime achievement award by WealthBriefingAsia.

Philippe Legrand
CEO
LCA Solutions
Philippe is CEO and founding partner of London & Capital Asia, an award winning multi-family office that services high net worth clients as a one stop solution. Beyond a standard wealth management offering and corporate advisory solutions for the family business, LCA offers family governance guidance and also provides a forum to source answers to numerous non-financial issues (succession & generational transfer, legal structuring, immigration, family charters etc.).
Philippe has accumulated more than 30 years of senior management experience with international banks in private, corporate and investment banking.
Before founding LCA in 2010, he developed the Asian private banking platform for Rabobank/Sarasin in the late 1990s and subsequently headed the private banking North Asian operations of ABN AMRO. He was previously deputy CEO of BNP Paribas Wealth Management, North Asia, a group for whom he worked for over 13 years.
Based in Hong Kong since 1995 he has also worked in Europe, North America and India; Philippe is a regular speaker at wealth management and asset management conferences in Asia as well as being a judge for various awards within the industry.
Philippe won the Asian WealthBriefing 2017 Award for "Outstanding contribution to wealth management thought leadership".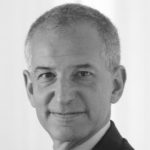 Philip Marcovici
Offices of Philip Marcovici
Philip Marcovici is retired from the practice of law and consults with governments, financial institutions and global families in relation to tax, wealth management and other matters. Philip was the founder and CEO of LawInContext (now called Baker McKenzie Link), the interactive knowledge venture of global law firm, Baker & McKenzie. Philip retired from his CEO role with the company as from the end of 2010, and from his chairmanship of the company as from the end of 2011. He was a partner of Baker & McKenzie, a firm he joined in 1982, and practiced in the area of international taxation throughout his legal career. Philip was based in the Hong Kong office of Baker & McKenzie for 12 years, relocating to the Zurich office of Baker & McKenzie in 1995. Philip has also practiced law in each of New York and Vancouver, British Columbia. Philip retired from Baker & McKenzie at the end of 2009.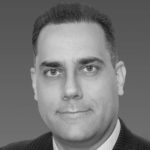 Philippe A May
Managing Director, Head of Asia Pacific
Arton Capital
The Hon. Philippe A. May is a part of the inception of the Arton Capital office in Singapore and oversees the Asia Pacific Region. His career began as a portfolio manager for Asian Equities at Credit Suisse in Zurich. After his move to Singapore he became vice president of EFG Private Bank and director of VP Bank. Mr. May is a Swiss-certified financial planner and banking specialist. He holds a Bachelor of Business Administration and studied Chinese at Jiao Tong University in Shanghai. In 2011 the government of St. Vincent and the Grenadines appointed him as its Honorary Consul to Singapore.

Michael Olesnicky
Special Advisor
Baker & McKenzie
Michael is a senior advisor to Baker McKenzie in Hong Kong where he was previously the head of Baker McKenzie's Hong Kong/China and Asia tax and wealth management groups. Michael focuses on estate and succession planning for HNW individuals in Asia generally and Hong Kong specifically. He was previously the chair of the STEP branch in Hong Kong and also chairs the branch's China Developments sub-committee.

Steven Seow
Executive Director
Singapore Consultancy
Steven Seow is the founder and executive director of Singapore Consultancy. He has more than 16 years of working experience in banking and consulting. Prior to running Singapore Consultancy, he was the Asia head of wealth management for Mercer (2013-2017) and a director in EY Advisory (2008-2013). Over the course of his career, he has also worked in Citi Private Bank, IBM, PwC Consulting and Odyssey.

Bruce Weatherill
Chairman
ClearView Financial Media
Bruce is a chartered accountant with over 37 years financial services experience, previously a partner in PwC, latterly as Global leader of their Wealth Management practice and the key driver of their bi-annual Wealth Management Report. Bruce is now CEO of Weatherill Consulting providing advice on client centricity and wider strategic matters to wealth managers. He is the author of The Value of Trust: the quest by Wealth Managers for Trusted Advisor status and a number of other thought leadership reports. Bruce is chairman of ClearView Financial Media and a non-executive of a number of companies including Fidelity Holdings UK, The Wisdom Council, ComPeer and JDX Consulting.

Richard Weisman
Senior Tax Partner (Hong Kong)
Baker & McKenzie
Mr. Weisman has occupied various leadership positions within the Baker McKenzie, including as Head of Baker McKenzie's Global Tax Practice Group and as a member of Baker McKenzie's Global Executive Committee. He is a frequent speaker on international tax issues, and is an active participant in internal and external programs, including those by Baker McKenzie and the Tax Executives Institute. Mr. Weisman is a governor of the American Chamber of Commerce in Hong Kong, and has also served on the Executive Committee of the Hong Kong branch of the International Fiscal Association.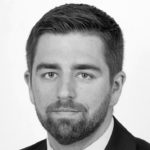 David Wilson
APAC Wealth Management Lead
Accenture
David Wilson leads Accenture's Asia Wealth Management practice, working with the senior leadership teams of the region's wealth management firms to enable business growth and improve organizational enablement and efficiency. Previously, David was a team lead within UOB's Group Strategy & Transformation function leading key Board- and Executive Committee-level strategy and digital transformation programs. Prior to UOB he spent over a decade in consulting and wealth management with Capgemini, Merrill Lynch, and UBS.
Private Bankers Panel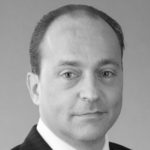 Arjan de Boer
Head of Markets, Investments and Structuring Asia
Indosuez Wealth Management
Drawing upon his extensive leadership experience and industry knowledge, Arjan is responsible for the entire products and services offering in Asia and overlooks the regional investment strategy.
Arjan started his financial career with Hollandsche Bank Unie (HBU) serving Private, Corporate and Institutional clients within a dealing room environment, and subsequently became Head of Treasury & Special Products Private Clients in the Netherlands. He has over 14 years of experience with ABN AMRO Private Banking, of which more than 7 years were spent in Asia. In early 2006, he relocated to Singapore to take up the position of Regional Head of Treasury & Special Products for Private Banking in Asia with ABN AMRO.
With his strong understanding of the needs of Asian clients, Arjan moved to Hong Kong in April 2010 and was appointed Head of Private Banking for North Asia. Following this, he was appointed Head of North Asia at ANZ Private Bank before being appointed Head of Integration for ANZ Retail & Private Wealth Asia in April 2016. Arjan was appoint Head of Markets, Investments & Structuring, Asia at Indosuez Wealth Management in February 2017.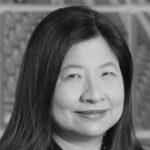 Ong Yeng Fang
Managing Director
UOB Private Bank
Ong Yeng Fang is managing director and head of UOB Private Bank with global responsibility for UOB's private banking business.
Ms Ong started her career at DBS as a trainee officer in 1989 where she spent 17 years, rising to the position of managing director of the firm's consumer product sector of corporate and investment banking services.
She moved into private banking in August 2006 joining Bank Julius Baer as managing director (senior advisor). Thereafter she spent four years at Bank of America Merrill Lynch (BoAML) before joining UOB Private Bank in June 2014.
Ms Ong holds a Bachelor of Business Administration (Finance and Marketing) from the National University of Singapore.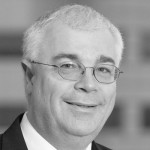 Rolf Gerber
Member of the Board of Directors
LGT Bank (Singapore)
Rolf Gerber lives in Singapore where he holds a number of board positions having retired after almost four decades in the finance industry at the end of 2015. Rolf joined LGT Bank in 2002 to establish a banking platform for the bank in Singapore. His last role was chairman of LGT Bank (Singapore). Before joining LGT he worked at UBS Investment Banking for over 20 years in various leadership positions in Zurich, London, Tokyo, Seoul, Hong Kong and Singapore.

Rob Ioannou
Managing Director, Head of International
DBS Private Bank
Rob Ioannou joined DBS Private Bank as managing director and head of international in July 2016.  His responsibilities include the Global South Asia and non-resident Indian teams, and cover Europe, Middle East and Africa, as well as the Japan International segment.  Rob serves on DBS's regional wealth management committee.
Prior to joining DBS, Rob was co-head of HSBC's Private Bank for Southeast Asia and a director of HSBC Trust Company Singapore.
A career private banker with over 20 years of financial services experience, Rob started his career with Citibank in London, after which he moved to J.P Morgan as a senior coverage private banker for UHNW and international clients.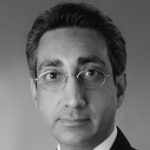 Ranjit Khanna
Head of South Asia
Union Bancaire Privee
Ranjit Khanna is head of the South Asia region and non-resident Indian clients for Asia and Middle East at Union Bancaire Privée.
Based in Singapore, Ranjit is responsible for driving the strategic growth agenda for UBP's Southeast Asian business covering Singapore, Indonesia, Malaysia and Thailand.   In addition, he also leads the non-resident Indian segment across Asia and the Middle East.  Ranjit has over 25 years of experience in the banking sector. Prior to UBP's acquisition of Coutts in Asia where he was the South Asia and Global NRI head, Ranjit served as managing director, private banking at Bank Sarasin Alpen in Dubai.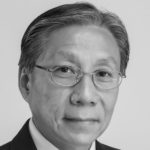 Kwong Kin-Mun
Head of Wealth Management Coverage, Southeast Asia
Deutsche Asset & Wealth Management
Kwong Kin-Mun joined Deutsche Bank as head of wealth management SEA in late 2009 after seven years as head of South Asia private banking with DBS Bank.  He has 30 years of wealth management industry experience.  Kin-Mun is also a member if WM APAC executive committee.
He is responsible for a group of over 140 client-facing professionals of which half are relationship managers and investment advisors providing tailored wealth management solutions to HNW/UHNW clients mainly based within the Southeast Asia region.

Jeroen Kwist
International Head of Wealth Management
BNY Mellon International Wealth Management
Jeroen Kwist is the managing director responsible for BNY Mellon International Wealth Management's APAC and European regions. As such he oversees the firm's current business activity while also leading the execution of its organic and strategic growth strategy across Asia and Europe.
With nearly 19 years experience in management consultancy and wealth management, Jeroen came to his current role from BNY Mellon International Wealth Management where his responsibilities embraced business development and strategy. Before that he worked in BNY Mellon's US Wealth Management business. Jeroen joined BNY Mellon from a local US wealth management firm where he managed both US and international clients.

Jacqueline Loh
Director, Head of Private Wealth, Asia
Ogier Global
Ms. Loh has specialised in the private client industry for more than 20 years, with experience as a trust and tax lawyer before moving into the private banking sector, setting up and managed private trusts for ultra-high net-worth families in Hong Kong and Taiwan; and their philanthropic vision. Jacqueline has recently joined Ogier in Hong Kong as Director, Head of Private Wealth, Asia. Jacqueline is a Member of Law Society of Ontario, Law Society of Hong Kong and Law Society of England and Wales and Member of The Society of Trust and Estate Practitioners (STEP).
She is a former Chairman of STEP's Hong Kong branch and continues to have material involvement as Council Member.

Simon Ng
Managing Director, Hong Kong Branch
Bank J. Safra Sarasin Ltd
Simon is a veteran wealth planner and private banker with more than 25 years of experience in wealth planning, trustee administration and private banking. Previously he was the Managing Director, Private Banking, North Asia and Wealth Solution, Asia, for Bank of Montreal for over 5 years.  Prior to that, he was the managing director and head of RBC Wealth Management's Trust Company - Asia for almost 20 years, as well as the head of their private banking business in Hong Kong for about 16 years.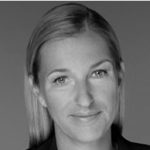 Britta Pfister
Managing Director
Rothschild Trust Asia Pacific
Britta joined Rothschild Trust in 2000 and is managing director of Rothschild Trust Asia Pacific. Her focus is on business strategy development and key client relationships in the region.
Britta is a German-trained barrister with 23 years trust (Credit Suisse Trust and Rothschild Trust) and tax (PricewaterhouseCoopers Tax & Legal, CMS Hasche Sigle) experience.
Britta is a distinguished fellow at INSEAD in the area of family office, under INSEAD's global private equity initiative, as well as  a frequent lecturer at international conferences and author of various articles on tax and estate planning matters and holds an executive degree in mergers and acquisitions from Stanford University. She received the award "Leading Individual Financial Services" in Singapore from WealthBriefingAsia in 2016.

Bernard Rennell
Principal
Intergen Capital Partners Limited
Bernard, a former lawyer, has extensive experience in wealth structuring, corporate and family governance, corporate finance and financial markets. Before taking up his current role, Bernard was the global head of HSBC's private trust and succession planning business and the regional head Asia-Pacific of HSBC Private Bank.
Bernard is past chairman of the private banking sub-committee of the Hong Kong Association of Banks, past chairman of the Hong Kong Branch of the Society of Trust and Estate Practitioners, past chairman of the Hong Kong Trustees' Association. He has also served as a member of the Financial Services Advisory Committee of the Hong Kong Trade Development Council, and as a member of the Joint Liaison Committee on Trust Law Reform (HK).

Anton Wong
Managing Director, Head of Taiwan Market
BNP Paribas Wealth Management, Asia Pacific
Anton Wong is Head of Taiwan Market based in Hong Kong.  Along with his team of Relationship Managers, he supports and services clients of Taiwanese descent in the region.
This is in addition to his extended responsibility of articulating the Next Generation strategy for the bank, which he continues to champion along with other key stakeholders.
Joining the Bank in 2011, and prior to his current role, Anton headed the Key Client Group in Asia with a focus on the bank's Ultra High Net Worth proposition. He oversaw the private bank's cross-selling efforts with Corporate & Institutional Bank and other business lines, and brought customized solutions to this client segment.
He is also a member of BNP Paribas' Hong Kong CSR Committee.  He is actively engaged in the promotion of the arts and inclusive activities for disabled artists through his involvement in local NGOs.
Anton obtained his bachelor and master degrees in accountancy from the University of Illinois, and an MBA in finance from Columbia Business School.

Vicky Wong
Managing Director and Head of Key Client Solutions
LGT Bank (Hong Kong)
Vicky Wong is head of key client solutions with LGT Bank in Hong Kong where she is responsible for assisting Asian-based clients with the non-investment aspects of their wealth planning. Vicky also plays a key role in developing LGT's Asian business and serves on LGT's executive board Asia.
Prior to joining LGT Group, Vicky was an executive director at Goldman Sachs (Asia) for over 10 years. Before that, she practiced private client law, first with Stikeman Elliott, and then with Bryan Cave. Vicky is a licensed attorney in California and Washington, U.S.A, a licensed barrister and solicitor in British Columbia, Canada, and a member of the Law Societies of Hong Kong, and England and Wales.
Finalists
PRIVATE BANKING CATEGORIES – SOUTH EAST ASIA
OVERALL PRIVATE BANK – SOUTH-EAST ASIA 
NOMINEEES
BNP Paribas Wealth Management
Citi Private Bank
UHNW TEAM 
NOMINEES
BNP Paribas Wealth Management
Citi Private Bank
PURE PLAY 
NOMINEES
LGT Private Banking Asia
Union Bancaire Privee
BOUTIQUE PRIVATE BANK 
NOMINEES
Bordier & Cie
LGT Private Banking Asia
Union Bancaire Privee
BEST PRIVATE BANK – INVESTMENT MANAGEMENT PLATFORM 
NOMINEES
BNP Paribas
UOB Private Bank
NRI OFFERING 
Winner to be announced at awards dinner.
PRIVATE BANKING CATEGORIES – GREATER CHINA
OVERALL PRIVATE BANK – GREATER CHINA 
NOMINEES
BNP Paribas Wealth Management
Citi Private Bank
HSBC Private Banking
UHNW TEAM 
NOMINEES
BNP Paribas Wealth Management
Citi Private Bank
PURE PLAY 
NOMINEES
LGT Private Banking Asia
Union Bancaire Privee
BOUTIQUE PRIVATE BANK 
NOMINEES
LGT Private Banking Asia
Union Bancaire Privee
BEST PRIVATE BANK – INVESTMENT MANAGEMENT PLATFORM 
NOMINEES
BNP Paribas Wealth Management
Citi Private Bank
UOB Private Bank
PRIVATE BANKING CATEGORIES  
BEST PRIVATE BANK ASIA – TALENT MANAGEMENT 
Winner to be announced at awards dinner.
INVESTMENT MANAGEMENT CATEGORIES  
INDEPENDENT WEALTH MANAGER 
NOMINEES
Crossinvest
Golden Equator Wealth
London and Capital Asia
Oclaner Asset Management
Trilake Partners
FUND MANAGER 
NOMINEES
Golden Equator Capital
Oclaner Asset Management
Silverdale Capital
UOB Alternative Investment Management
EXTERNAL ASSET MANAGEMENT PLATFORM AND OFFERING 
Winner to be announced at awards dinner.
BEST ASSET MANAGEMENT FIRM SERVING FAMILY OFFICES AND PRIVATE BANKS 
Winner to be announced at awards dinner.
ALTERNATIVE INVESTMENT MANAGER 
NOMINEES
HSBC Private Banking
Silverdale Capital
The Watch Fund
UOB Alternative Investment Managenent
FX SOLUTION PROVIDER 
NOMINEES
BNP Paribas Wealth Management
Thomson Reuters
MARKETING/PR CATEGORIES
BEST MARKETING OR PR CAMPAIGN 
NOMINEES
Berwin Leighton Paisner
UBS Wealth Management
PRIVATE CLIENT CATEGORIES
LEGAL TEAM – SOUTH-EAST ASIA
NOMINEES
Baker McKenzie Wong Leow.
Berwin Leighton Paisner
Herbert Smith Freehills
RHTLaw Taylor Wessing
Stephenson Harwood
Withersworldwide
LEGAL TEAM – GREATER CHINA
NOMINEES
Baker McKenzie
Berwin Leighton Paisner
Herbert Smith Freehills
Stephenson Harwood
Withersworldwide
TAX/ACCOUNTANCY TEAM 
NOMINEES
Baker McKenzie
Baker McKenzie Wong Leow.
BDO Private Bank
Equiom
Withersworldwide
INDEPENDENT TRUST OR FIDUCIARY COMPANY – SOUTH-EAST ASIA
NOMINEES
Equiom
First Names Group
Intertrust
JTC Kensington
Rawlinson & Hunter
Vistra
Zedra
INDEPENDENT TRUST OR FIDUCIARY COMPANY – GREATER CHINA
NOMINEES
Equiom
First Names Group
Intertrust
JTC Kensington
Vistra
Zedra
INSTITUTIONAL TRUST OR FIDUCIARY COMPANY 
NOMINEES
BMO Private Bank
HSBC Private Banking
ESTATE PLANNING 
NOMINEES
Baker McKenzie
IIFLW
Stephenson Harwood
Waterfield Advisors
Withersworldwide
MANAGEMENT CONSULTANCY 
Winner to be announced at awards dinner.
TECHNOLOGY CATEGORIES (TECH VENDORS ONLY)
FRONT OFFICE SOLUTION
NOMINEES
ERI Banking Software
IMTF Banking Software
Prive Technologies
SS&C Advent
Thomson Reuters
TRANSACTION PROCESSING SOLUTION
Winner to be announced at awards dinner.
PORTFOLIO MANAGEMENT 
NOMINEES
Charles River Development
ERI Banking Software
Prive Technologies
SS&C Advent
SS&C Technologies
CLIENT COMMUNICATIONS 
NOMINEES
FundCount
SS&C Technologies
CLIENT REPORTING 
NOMINEES
Canopy
FundCount
Prive Technologies
SS&C Technologies
COMPLIANCE 
NOMINEES
Appway
IMTF Banking Software
Prive Technologies
Thomson Reuters
OUTSOURCING SOLUTION 
NOMINEES
Prive Technologies
SS&C Advent
SS&C Technologies
CRM SYSTEM 
Winner to be announced at awards dinner.
CLIENT ACCOUNTING 
NOMINEES
FundCount
SS&C Technologies
ON-BOARDING 
NOMINEES
Appway
Prive Technologies
Thomson Reuters
INNOVATIVE FINTECH SOLUTION 
NOMINEES
Canopy
FundCount
Prive Technologies
SS&C Advent
SS&C Technologies
Thomson Reuters
TECHNOLOGY CATEGORIES (OPEN)
INNOVATIVE CLIENT SOLUTION 
NOMINEES
Prive Technologies
Thomson Reuters
UBS Wealth Management
SPECIAL WEALTH MANAGEMENT CATEGORIES
CORPORATE SOCIAL RESPONSIBILITY/ DIVERSITY 
NOMINEES
RBC Wealth Management
RHTLaw Taylor Wessing
INTERNATIONAL FINANCE CENTRE 
Winner to be announced at awards dinner.
WEALTH PLANNING TEAM – SOUTH-EAST ASIA
NOMINEES
Baker McKenzie Wong Leow
Equiom
RHTLaw Taylor Wessing
Stephenson Harwood
Withersworldwide
WEALTH PLANNING TEAM – GREATER CHINA
NOMINEES
Baker McKenzie
Equiom
HSBC Private Banking
Stephenson Harwood
Withersworldwide
PHILANTHROPY OFFERING/INITIATIVE OF THE YEAR 
NOMINEES
BNP Paribas Wealth Management
HSBC Private Banking
RHTLaw Taylor Wessing
Waterfield Advisors
Withersworldwide
MOST PROMISING NEW ENTRANT 
Winner to be announced at awards dinner.
MOST INNOVATIVE WEALTH MANAGEMENT MODEL 
NOMINEES
Crossinvest
IIFL
RBC Wealth Management
LEADERSHIP CATEGORIES
WOMEN IN WEALTH MANAGEMENT (INDIVIDUAL CONTRIBUTION) 
NOMINEES
Baker McKenzie Wong Leow. – Dawn Quek
BDO – Kylie Luo
Golder Equator Wealth – Shirley Crystal Chua
Waterfield Advisors – Sadaf Behbahany
Withersworldwide – Stacy Choong
WOMAN IN WEALTH MANAGEMENT (COMPANY CONTRIBUTION) 
NOMINEES
BDO
Waterfield Advisors
Withersworldwide
OUTSTANDING CONTRIBUTION TO WEALTH MANAGEMENT THOUGHT LEADERSHIP (COMPANY) 
NOMINEES
Baker McKenzie
BDO
Herbert Smith Freehills
London and Capital Asia
Prive Technologies
RBC Wealth Management
Scorpio Partnership
Withersworldwide
LEADING INDIVIDUAL
Winner to be announced at awards dinner
LIFETIME ACHIEVEMENT
Winner to be announced at awards dinner
Venue
The Westin Singapore
Address: 12 Marina View, Asia Square Tower 2, Singapore, 018961, Singapore
Telephone: (65) 6922 6888
Winners
PRIVATE BANKING CATEGORIES – SOUTH EAST ASIA
OVERALL PRIVATE BANK – SOUTH-EAST ASIA
WINNER
BNP Paribas Wealth Management
UHNW TEAM
WINNER
Citi Private Bank
PURE PLAY
WINNER
LGT Private Banking Asia
BOUTIQUE PRIVATE BANK
WINNER
Bordier & Cie
BEST PRIVATE BANK – INVESTMENT MANAGEMENT PLATFORM
WINNER
UOB Private Bank
NRI OFFERING
WINNER
BNP Paribas Wealth Management
PRIVATE BANKING CATEGORIES – GREATER CHINA
OVERALL PRIVATE BANK – GREATER CHINA
WINNER
HSBC Private Banking
UHNW TEAM
WINNER
Citi Private Bank
PURE PLAY
WINNER
Union Bancaire Privee
BOUTIQUE PRIVATE BANK
WINNER
LGT Private Banking Asia
BEST PRIVATE BANK – INVESTMENT MANAGEMENT PLATFORM
WINNER
Citi Private Bank
PRIVATE BANKING CATEGORIES
BEST PRIVATE BANK ASIA – TALENT MANAGEMENT
WINNER
BMO Private Bank
INVESTMENT MANAGEMENT CATEGORIES
INDEPENDENT WEALTH MANAGER
WINNER
Crossinvest
FUND MANAGER
WINNER
Golden Equator Capital
EXTERNAL ASSET MANAGEMENT PLATFORM AND OFFERING
WINNER
UBS Wealth Management  
BEST ASSET MANAGEMENT FIRM SERVING FAMILY OFFICES AND PRIVATE BANKS
WINNER
Silverdale Capital
ALTERNATIVE INVESTMENT MANAGER
WINNER
UOB Alternative Investment Management
FX SOLUTION PROVIDER
WINNER
BNP Paribas Wealth Management  
MARKETING/PR CATEGORIES
BEST MARKETING OR PR CAMPAIGN
WINNER
Berwin Leighton Paisner
PRIVATE CLIENT CATEGORIES
LEGAL TEAM – SOUTH-EAST ASIA
WINNER/HIGHLY COMMENDED
Baker McKenzie Wong & Leow – Winner
RHTLaw Taylor Wessing – Highly commended
LEGAL TEAM – GREATER CHINA
WINNER/HIGHLY COMMENDED
Baker McKenzie – Winner
Herbert Smith Freehills – Highly commended
TAX/ACCOUNTANCY TEAM
WINNER
BDO
INDEPENDENT TRUST OR FIDUCIARY COMPANY – SOUTH-EAST ASIA
WINNER
Equiom
INDEPENDENT TRUST OR FIDUCIARY COMPANY – GREATER CHINA
WINNER
Intertrust
INSTITUTIONAL TRUST OR FIDUCIARY COMPANY
WINNER/HIGHLY COMMENDED
BMO Private Bank – Joint winner
HSBC Private Banking – Joint winner
ESTATE PLANNING
WINNER
Withersworldwide
MANAGEMENT CONSULTANCY
WINNER
London and Capital Asia
TECHNOLOGY CATEGORIES (TECH VENDORS ONLY)
FRONT OFFICE SOLUTION
WINNER
IMTF Banking Software
TRANSACTION PROCESSING SOLUTION
WINNER
ERI Banking Software
PORTFOLIO MANAGEMENT
WINNER/HIGHLY COMMENDED
Charles River Development – joint winner
SS&C Advent – joint winner
CLIENT COMMUNICATIONS
WINNER
SS&C Technologies
CLIENT REPORTING
WINNER/HIGHLY COMMENDED
Canopy – highly commended
FundCount – winner
COMPLIANCE
WINNER
Thomson Reuters
OUTSOURCING SOLUTION
WINNER
SS&C Technologies
CRM SYSTEM
WINNER
Finantix
CLIENT ACCOUNTING
WINNER
SS&C Technologies
ON-BOARDING
WINNER
Appway
INNOVATIVE FINTECH SOLUTION
WINNER
Prive Technologies
TECHNOLOGY CATEGORIES (OPEN)
INNOVATIVE CLIENT SOLUTION
WINNER
UBS Wealth Management
SPECIAL WEALTH MANAGEMENT CATEGORIES
CORPORATE SOCIAL RESPONSIBILITY/ DIVERSITY
WINNER
RHTLaw Taylor Wessing
INTERNATIONAL FINANCE CENTRE
WINNER
Jersey
WEALTH PLANNING TEAM – SOUTH-EAST ASIA
WINNER
RHTLaw Taylor Wessing 
WEALTH PLANNING TEAM – GREATER CHINA
WINNER
HSBC Private Banking
PHILANTHROPY OFFERING/INITIATIVE OF THE YEAR
WINNERS
BNP Paribas Wealth Management – Joint winner
HSBC Private Banking – Joint winner
MOST PROMISING NEW ENTRANT
WINNER
Rawlinson & Hunter
MOST INNOVATIVE WEALTH MANAGEMENT MODEL
WINNER
RBC Wealth Management
LEADERSHIP CATEGORIES
WOMEN IN WEALTH MANAGEMENT (INDIVIDUAL CONTRIBUTION)
WINNER
Baker McKenzie Wong & Leow. – Dawn Quek
WOMAN IN WEALTH MANAGEMENT (COMPANY CONTRIBUTION)
WINNER
Withersworldwide
OUTSTANDING CONTRIBUTION TO WEALTH MANAGEMENT THOUGHT LEADERSHIP (COMPANY)
WINNER
Scorpio Partnership
LEADING INDIVIDUAL
Vincent Magnenat
Lombard Odier
LIFETIME ACHIEVEMENT
Tan Su Shan
DBS Bank