IFC World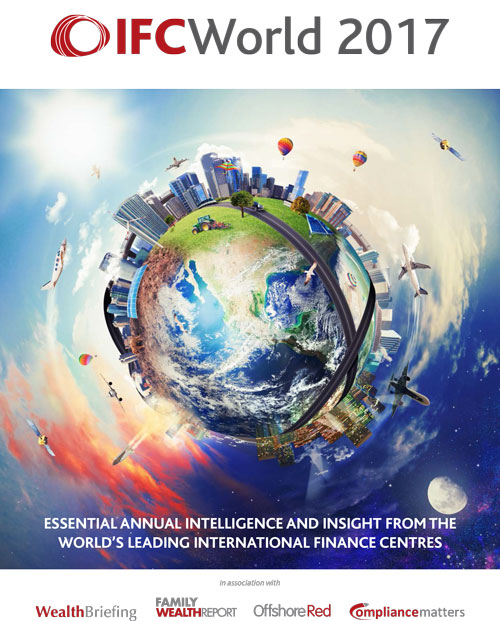 Essential Annual Intelligence and Insight from the World's Leading International Finance Centres.
IFC World provides a global view on all the world's most respected international financial centres and is the newest addition to ClearView Financial Media's range of industry-leading publications for the financial services sector.
The financial services landscape remains in flux internationally, with dramatic regulatory upheaval and legal and tax changes being the hallmarks of our time. Against this backdrop, it is essential for all professionals to be at the forefront of developments and able to efficiently access the highest-quality thought-leadership to assist them in their practice.
IFC World is a unique reference resource, designed to deliver need-to-know information on tax, compliance and structuring in an age of heightened regulation and transparency. Covering all the world's leading jurisdictions in granular detail, IFC World is a go-to guide for all financial services professionals serving corporates and private clients with international interests.
IFC World lays out the nuances of each jurisdiction's regulatory and legal regime with both depth and clarity. Each centre will have its own section of up to 14 pages. Alongside a foreword from each jurisdiction's government, areas such as investment opportunities, insurance, tax, trusts and estate planning will be explored in depth to give a holistic view of what each IFC can offer institutions and their clients.