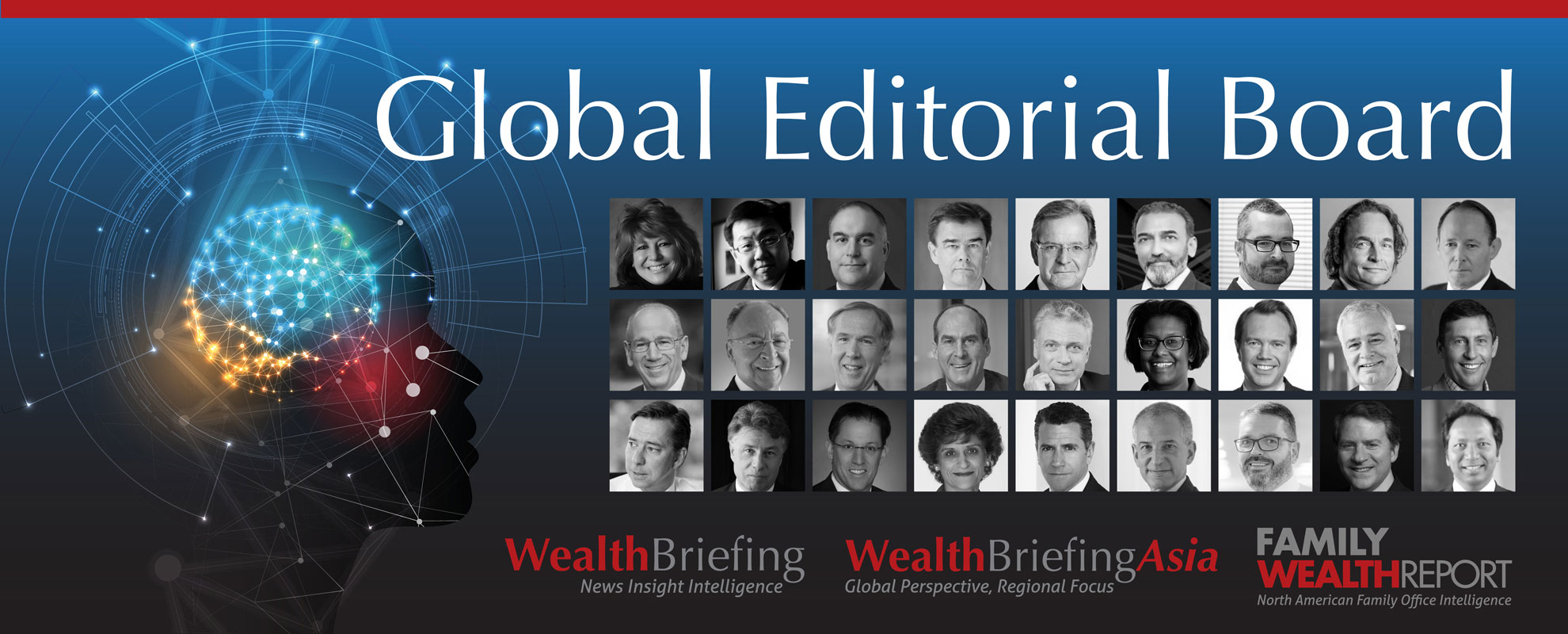 Europe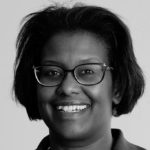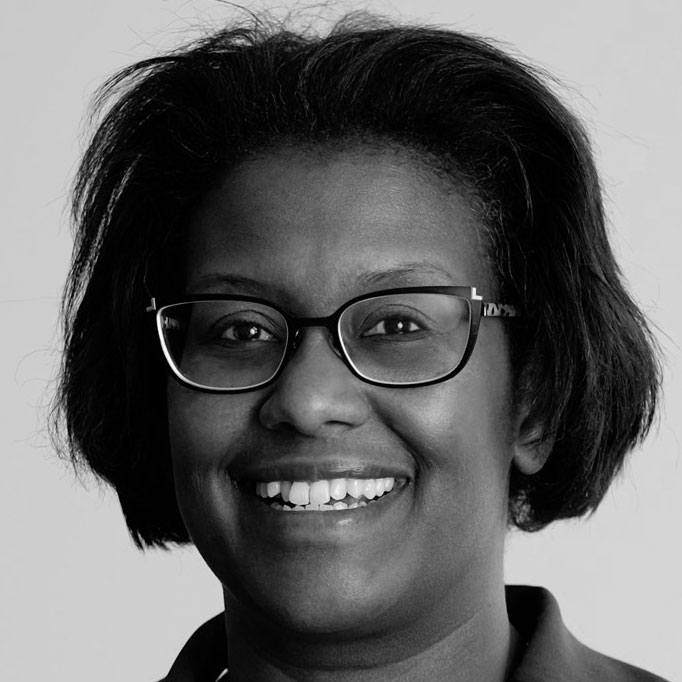 Rosalyn Breedy
Partner
Wedlake Bell
Rosalyn Breedy, a partner at Wedlake Bell, is a corporate and financial services lawyer with 24 years' experience working in private practice, investment banking and at a multi-family office. Her core clients are family and owner managed businesses, family offices, trustees, private capital investors, private wealth managers and entrepreneurs (particularly private equity, hedge fund principals, fintech businesses) and other city professionals. Rosalyn also establishes private funds, advises family offices and fund management businesses and acts on a range of private equity and joint venture deals. Rosalyn has been a judge on the WealthBriefing European awards and has written a range of articles and presented seminars for family office conferences, accountants, wealth managers, alternative investment fund managers and fiduciary services. She has spoken in London, Guernsey, Isle of Man, Jersey, Montreux, Geneva, Monaco, Vancouver and Cape Town.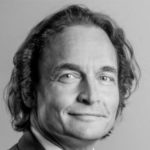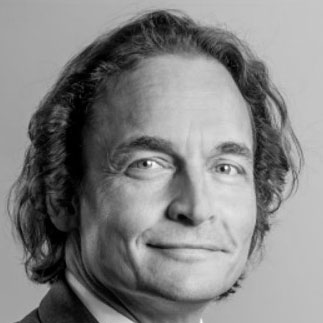 Etienne D'Arenberg
Partner
Bank Mirabaud
Etienne d'Arenberg has been a limited partner at Mirabaud since 2011. He joined the group in 1999.
In 2016, he took over the management of the UK market for the group and sits on the board of Mirabaud Europe Ltd, the European bank of the group. He also sits on the board of his own family's family office. From 1995 to 1999, he was a MD at Creditanstalt Investment Bank in Vienna focusing on CEE countries. Prior to that, he was a development analyst in Paris for a subsidiary of Compagnie Générale des Eaux. He sits on or chairs several charity boards, most notably linked to music, in Switzerland, Europe and UK. He holds a MSc (Mgt) from Boston University and graduated from the Hotel Management School of Lausanne.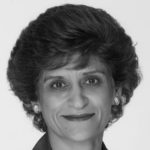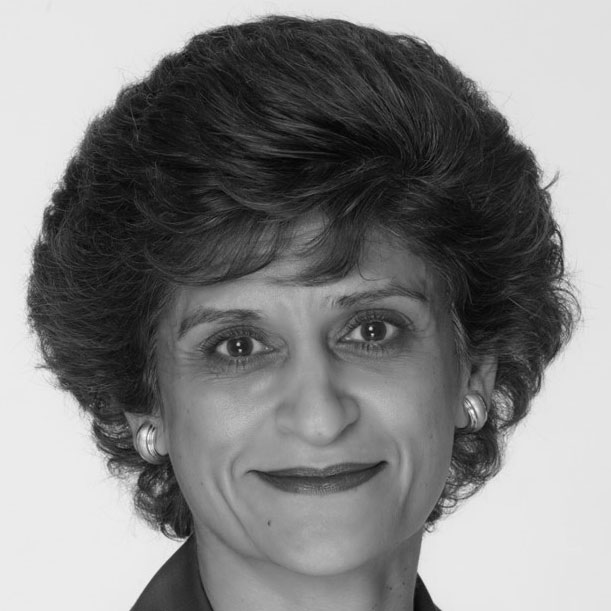 Sabila Din
Chief Executive & Founder
Din Consultants
Sabila works with global private banks, family offices and entrepreneurs across EMEA and Asia. She also matches investment from Asian family offices to alternative asset opportunity in the UK. Her work in the female economy includes - assisting banks to build female investor business, assisting female business owners scale up and championing women on family office boards. She works with the World Bank/IFC in various African and Arab countries, building financial capacity to drive SME growth and gender financial inclusion. Prior to setting up Din Consultants, Sabila held various senior roles at ABN AMRO, Asia, JWT HK, Streets Financial UK and Associate, IBM e-business fs consultancy EMEA. Sabila is chair of the Institute of Directors, City of London, financial services group and is Freeman of the Worshipful Company of World Traders.

Sebastian Dovey
Founder
The Courageous Ideas Partnership
Sebastian Dovey is an entrepreneur, thought leader and board advisor in the fields of global wealth management, consumer insight, scale-up companies and business management. Mr Dovey was the co-founder in 1998 of Scorpio Partnership, an award-winning global management consultancy and insight data business. This was acquired by Aon PLC in 2014. As of October 2018, Mr Dovey is a non-executive director of Milamber Ventures, a director of Angel Academe Nominee (a venture investment vehicle) and on the advisory boards of Align 17 (an impact investment fund platform), Angel Academe (an early stage investor group) and FiComm (a public relations and digital marketing agency). He is also the Independent Chair of the Global Client Experience and Innovation Committee for a major international bank. In addition he advises two sizeable financial families on their strategic growth for their investment offices. His expertise spans 25 years of developing high-impact commercial strategies for private banks, global banks, asset managers, family offices, technology firms, service providers, aggregators and start-up initiatives. Mr Dovey is the 2018 winner of the Wealth Briefing Thought Leader of the Year award and he is Thought Leader-In-Residence for Fitch Learning worldwide.
Mr. Dovey is a regular commentator on the wealth management industry in the press and at conferences and academies, and has chaired and presented leading industry events in Asia, Europe and the United States. He has been a lecturer at The Swiss Finance Institute (formerly the Swiss Banking School) for its executive MBA programme. He serves as a judge of the London School of Economics Entrepreneur of Year awards and is on the editorial board of WealthBriefing.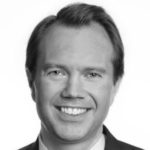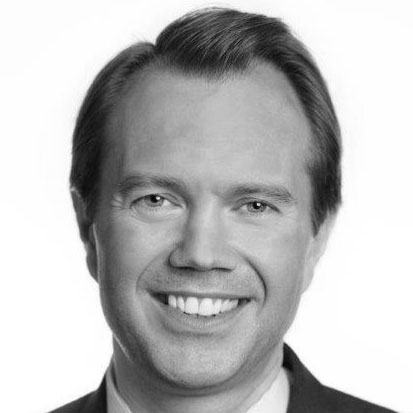 David Durlacher
CEO
Julius Baer
David is responsible for Julius Baer's business in the UK and Republic of Ireland. He is a director of the board of Julius Baer International Limited. He joined Julius Baer from Merrill Lynch International Wealth Management UK when the business was acquired in 2013. In the previous 14 years at Merrill Lynch, he held a number of roles, originally joining the business as an associate financial advisor. He sits on the British Museum Chairman's Advisory Board.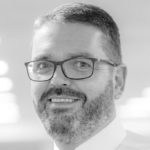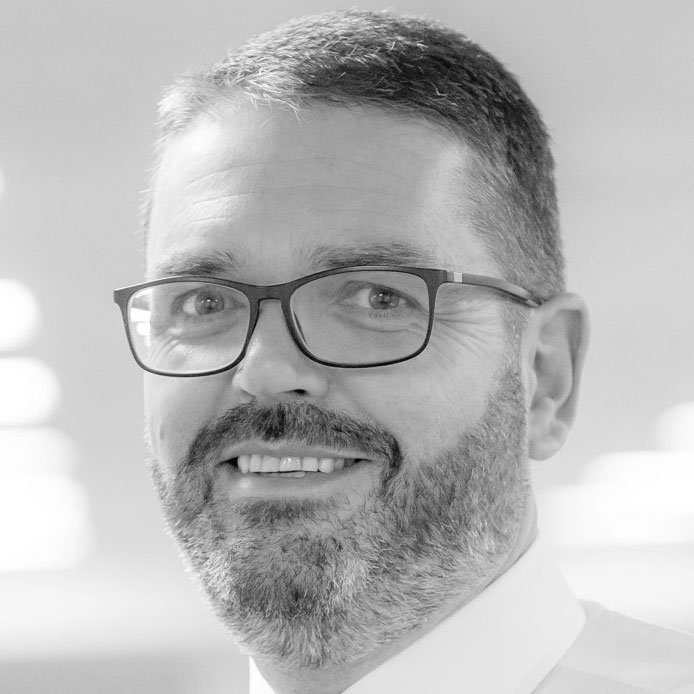 Chris Fisher
CEO
Multrees
Chris Fisher is chief executive of Multrees, a business formed in 2010 to provide independent and un-conflicted custody, trading and administration services to independent asset managers. Chris has over 25 years' experience in asset servicing and wealth management, and the Multrees business provides services to a number of firms managing in excess of £12 billion in private client investment assets.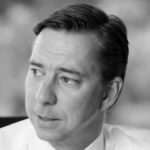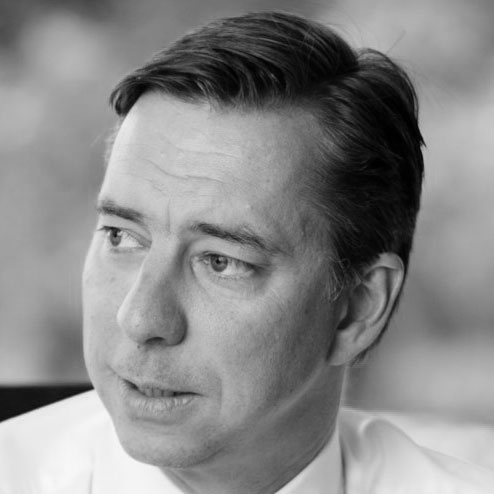 Xavier Isaac
CEO
Accuro
Xavier Isaac is CEO of Accuro, the multi-jurisdictional trust and family office business. Xavier gained over 20 years of experience in various senior management positions at ABN AMRO Bank and Trust in Luxembourg, Geneva and Jersey prior to joining Investec in 2005. He was instrumental in the launch of Accuro in May 2017 following the successful completion of the management buyout of the Salamanca Trust Group, formally known as Investec Trust. Originally from Belgium, Xavier graduated magna cum laude in law from the Catholic University of Louvain. He served as the inaugural Vice-President of the Swiss Association of Trust Companies (SATC). He is also a member of the Society of Trust and Estate Practitioners (STEP) and is a Presiding Judge for the STEP Private Client Awards 2018/19. Xavier is a regular speaker at conferences organized by STEP, SATC, Academy & Finance and Transcontinental Trust. Since February 2016, Xavier has been the treasurer of the Swiss Philanthropy Foundation.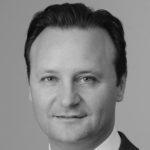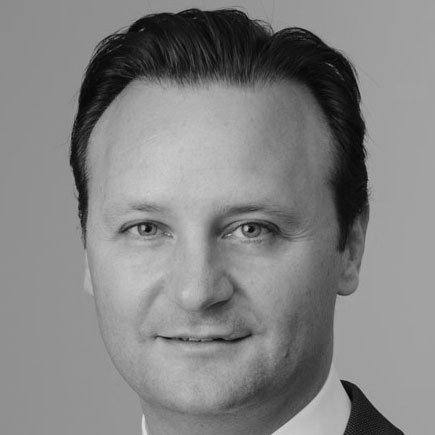 Ross Jennings
Head of Sales and Relationship Management
RBC Wealth Management
Ross Jennings is head of sales and relationship management for RBC Wealth Management. Based in London, Ross is part of RBC Wealth Management's International Operating Committee and leads the sales and relationship management team in the UK. Before joining RBC Wealth Management in 2010, Ross began his financial services career in 2001 as a sector analyst and discretionary portfolio manager for private clients at HSBC Investment Management.
He entered the wealth management field in 2005 at HSBC Private Bank, focusing on high net worth UK residents based in London, before moving to Barclays Wealth in 2007.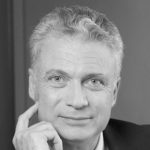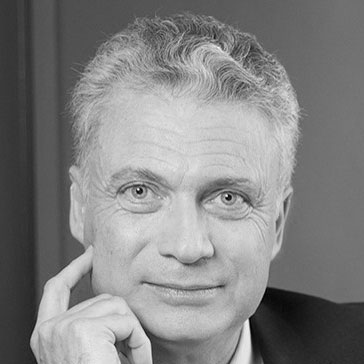 Vincent Lecomte
Co-Head of Wealth Management
BNP Paribas Wealth Management
A graduate of ESCP Europe, Vincent Lecomte held several positions in the consulting field before joining Paribas' securities services business in France in 1992. He then moved to Germany, where he spent three years as head of the securities business. In 1998, he joined the Investment Partners business, where he was appointed chief operating officer) and a member of the executive committee. In late 2005, he became deputy head of the personal Investors business line and deputy CEO of Cortal Consors – two roles which he would go on to hold for five years.
Since September 2010, Vincent Lecomte has been COO at BNP Paribas Wealth Management. In December 2011, he has been appointed co-head of the Wealth Management business, together with Sofia Merlo.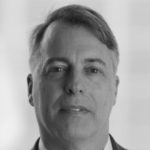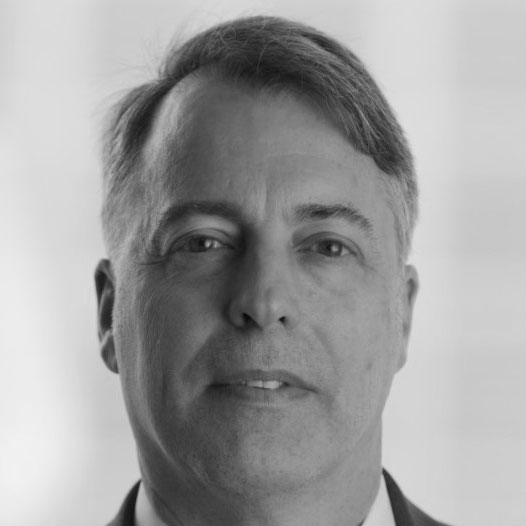 Keith MacDonald
Head of Wealth Management
EY
Keith MacDonald is a partner in EY's global financial services practice where his responsibilities include their services to wealth managers and private banks. He has led a wide range of strategic and transformational programmes across the industry, UK and internationally. He leads EY's development and thought leadership in the wealth management and private banking sector, and is a regular contributor to conferences and publications.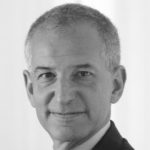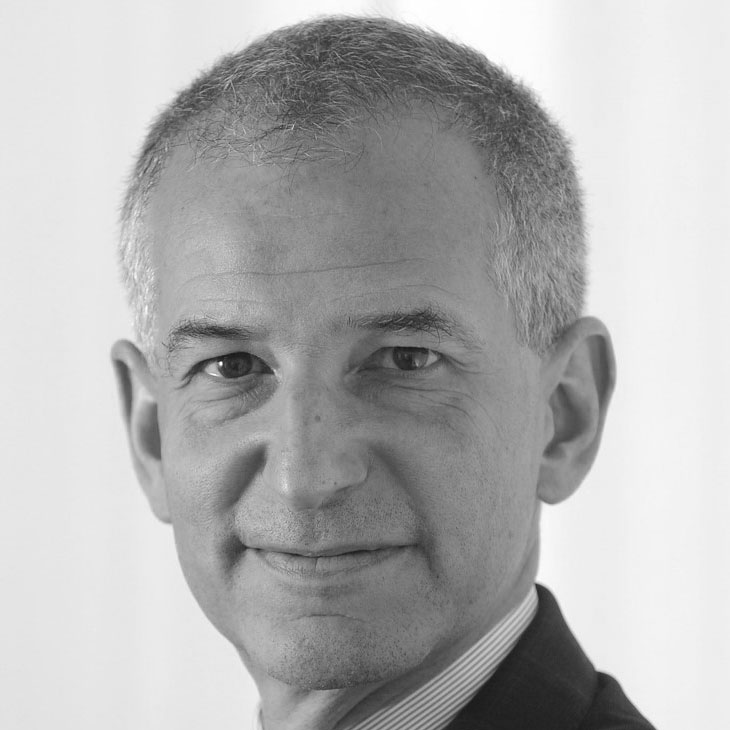 Philip Marcovici
Offices of Philip Marcovici
Philip Marcovici is retired from the practice of law and consults with governments, financial institutions and global families in relation to tax, wealth management and other matters. Philip was the founder and CEO of LawInContext (now called Baker McKenzie Link), the interactive knowledge venture of global law firm, Baker & McKenzie. Philip retired from his CEO role with the company as from the end of 2010, and from his chairmanship of the company as from the end of 2011. He was a partner of Baker & McKenzie, a firm he joined in 1982, and practiced in the area of international taxation throughout his legal career. Philip was based in the Hong Kong office of Baker & McKenzie for 12 years, relocating to the Zurich office of Baker & McKenzie in 1995. Philip has also practiced law in each of New York and Vancouver, British Columbia. Philip retired from Baker & McKenzie at the end of 2009.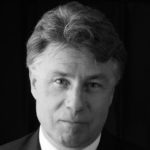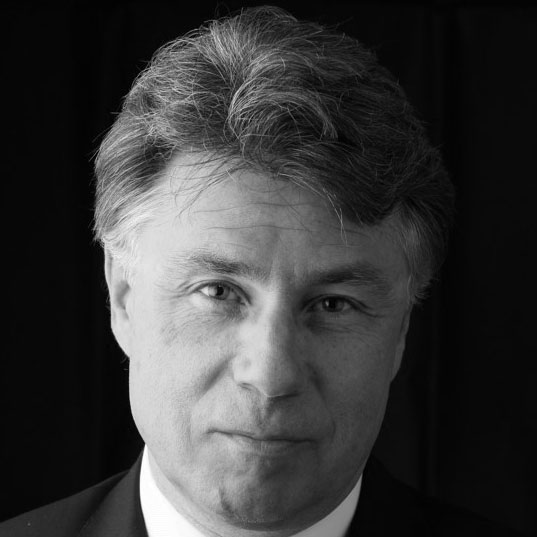 Daniel Martineau
Executive Chairman
Summit Trust International
Daniel worked in management positions in leading trust companies in Canada prior to taking up roles in offshore trust companies in Nassau, Jersey and Geneva with Coutts International Private Bank. A graduate of the University of Western Ontario in London, Canada, he subsequently earned his Master of Business Administration at the University of Miami. He is accredited as a member of the Financial Planning Institute of Canada and a member of the Society of Trust and Estates Practitioners (STEP). Daniel is a founder of the Swiss Association of Trust Companies (SATC). Daniel is a Canadian and Swiss citizen and speaks English and French.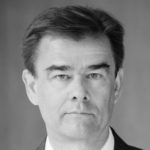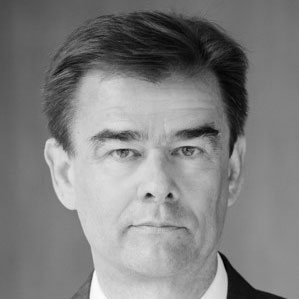 Michael Morley
CEO
Deutsche Bank
Michael joined the bank in July 2017 following seven years as CEO of Coutts & Co. From September 2010 he was also chairman of the board of Royal Bank of Scotland International, the offshore banking business of the RBS Group in the Crown Dependencies of Jersey, Guernsey and the Isle of Man and the Crown Territory of Gibraltar. He spent eight years with Merrill Lynch as MD for UK private banking and director of private wealth services for Europe and the Middle East and five years as head of international private banking at Barclays Wealth and CEO of Barclays Switzerland.
He is a Board Director of Walpole British Luxury and in 2014 he became a founding member of the China Advisory Council of the Judge Business School, University of Cambridge. In 2016 he was appointed to the Board of the British Bankers Association and became chair of the BBA Private Banking and Wealth Management Advisory Panel now part UK Finance. He is also a Director of Private Investments and Financial Advice (PIMFA), formerly the Wealth Management Association.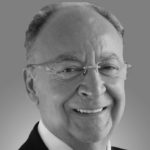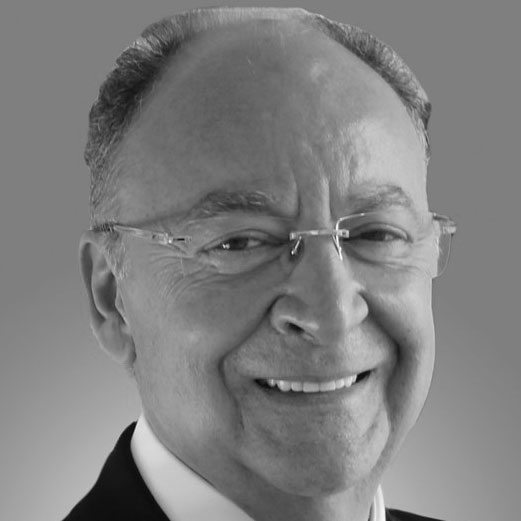 Ray Soudah
Chairman and Founding Partner
MilleniumAssociates
Ray Soudah is the founding partner and chairman of MilleniumAssociates, the independent international M&A and corporate finance advisory firm, based in Switzerland and the UK. Founded in 2000, the firm originally focused on the financial services industry, however in recent years it has built on this M&A expertise and experience and established an additional entrepreneurs and corporates practic.
Ray has extensive multicultural wealth management and private banking/investment banking experience working in territories as diverse as the US, Asia, Middle East and Europe. Earlier positions include: managing director and member of the Private Banking Management Board for SBC/UBS AG; chief investment officer, chief financial officer and member of the executive board of Cedel Bank (renamed Clearstream); chief investment officer for the National Bank of Bahrain including head of international banking and private banking; CEO of Hong Kong, CEO of Japan, head of global capital markets office (London) and head of FIG for Midland Montagu Investment Banking and MD/CEO of Midland Montagu Securities as well as various senior positions within Citigroup, including Head of Asia Pacific Treasury and Capital Markets. Ray is a Harvard Business School & INSEAD alumnus and speaks English, French, Greek and Japanese.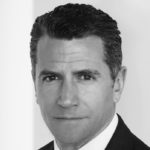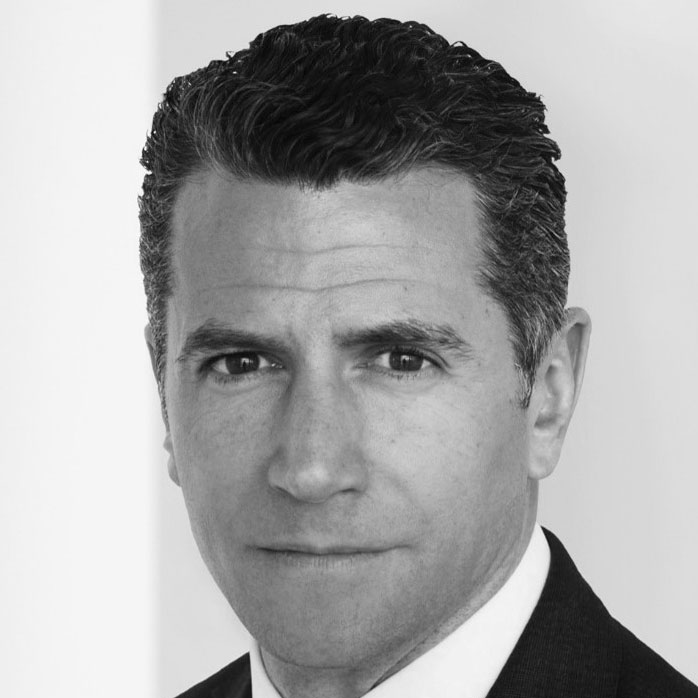 Iain Tait
Partner and Head of Private Investment Office
London & Capital
Iain became a Partner of London & Capital in 2008 and heads the firm's Private Investment Office, which he founded in 2013. The Private Investment Office provides wealth management services for some of the firm's largest clients.
He previous ran his own wealth management business for five years, in association with Zurich Financial Services Limited, where he built and maintained a significant high net worth client base. Before that, he was a partner at Freeman, Farmer and Anderson Company at only 27. He has been awarded the Investment Management Certificate, a Diploma in Financial Planning and a BA Hons degree from The University of Manchester.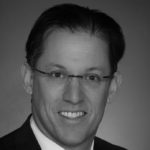 William Trout
Head of Wealth Management Research
Celent
William Trout leads Celent's global wealth management practice. His research focuses on technology strategy and innovation in the securities and banking industries. He has particular expertise on automated advice delivery, the use of digital tools and wealth and asset management platform technology. An authority on the robo advisory business, William has been widely quoted in Bloomberg, CNBC, Financial Times, New York Times, and the Wall Street Journal. Prior to Celent, William was head of product and segment development for affluent and high net worth customers at BBVA Compass. He holds an AB from Harvard College.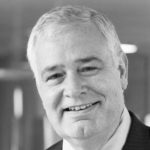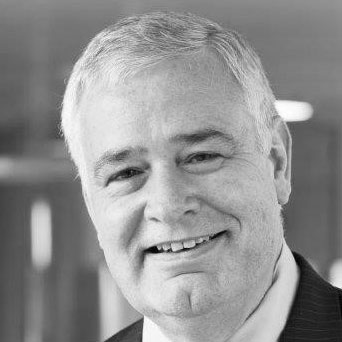 Ian Woodhouse
Head of Strategy and Change
Orbium
With over 25 years of experience, Ian is a recognised expert in private banking and wealth management business and technology improvement. He has multiple project experiences across business, operational, technology and digital issues. He is also an influential thought leader providing insights on relevant industry topics through speaking at key industry conferences and is the author of several articles.
Iain leads Orbium' s Wealth Management C -level Survey which provides valuable insights from European and Asian executives on how their current and future business and technology models will evolve. He also serves on the editorial advisory boards of leading wealth publications. He has been a judge for the WealthBriefing European awards. Prior to joining Orbium, Ian has held senior roles with PwC , EY and IBM.
Asia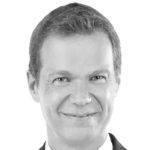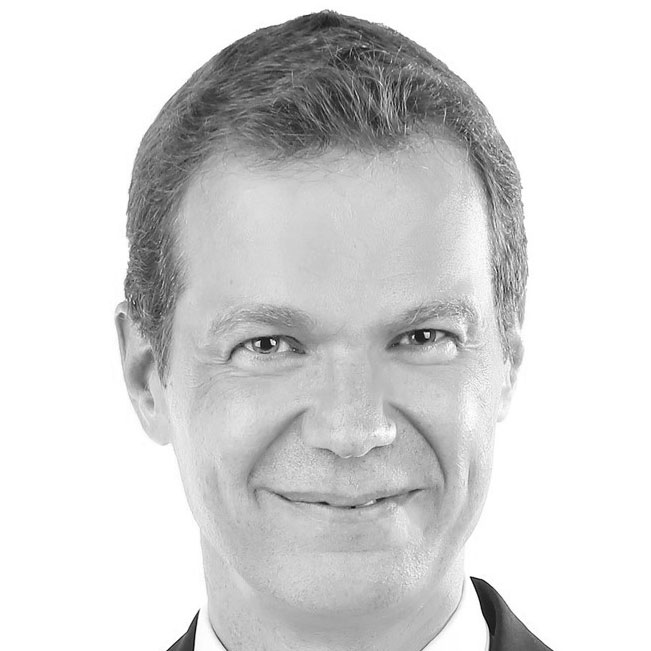 Oliver Balmelli
Deputy Chief Executive Officer and Head of Private Banking, Singapore
EFG Bank AG, Singapore Branch
Oliver is a banking professional with more than 20 years of experience as a senior banker and leader of high-performing private banking teams. His guiding principle to success is his client-centric approach and his deep understanding of cultural diversity. Oliver has been in Asia for most of his career and his responsibilities and coverage span beyond Switzerland and London. He has also developed and expanded the private banking business of a banking institution in London and was responsible for setting up the private banking department of a newly-created bank in Singapore besides managing his own clients. Oliver has led several successful teams of private bankers with clients located in Europe, Southeast Asia, India, South America and segments such as external asset managers and global South Asian.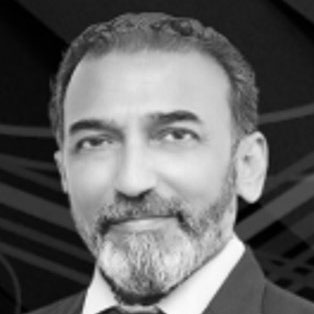 Rohit Bhuta
Chief Executive Officer
Crossinvest (Asia)
Rohit Bhuta, CEO, Crossinvest (Asia) Pte Ltd, a family owned independent asset management company with a 10 year presence in Asia. Crossinvest is headquartered in Lugano. Rohit has more than 25 years of industry experience. Prior to Crossinvest (Asia) Rohit worked with the Macquarie group for over 22 years in various capacities and geographies including Australia, Singapore, Malaysia, South Africa, Hong Kong and India. He has also worked in the UK and New Zealand during the early part of his career.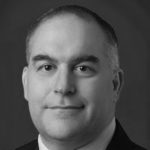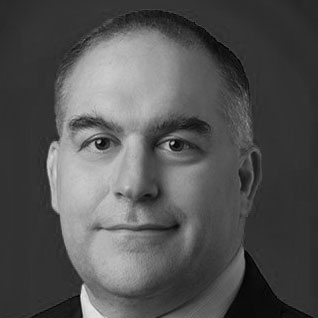 Richard Grasby
Partner
Charles Russell Speechlys
Richard Grasby advises individuals, trustees and related entities on cross border private client issues. Richard has particular experience with offshore structures having worked previously for leading Cayman Islands / BVI law firms. Richard has been based in Hong Kong since 2009. Richard is the current chair of the Hong Kong branch of STEP. He is admitted to practice in England and Wales and the British Virgin Islands. He was formerly admitted in the Cayman Islands.

Steven Seow
Executive Director
Singapore Consultancy
Steven Seow is the founder and executive director of Singapore Consultancy. He has more than 16 years of working experience in banking and consulting. Prior to running Singapore Consultancy, he was the Asia head of wealth management for Mercer (2013-2017) and a director in EY Advisory (2008-2013). Over the course of his career, he has also worked in Citi Private Bank, IBM, PwC Consulting and Odyssey.
North America

Lisa Featherngill
Managing Director, Legacy and Wealth Planning
Abbot Downing
Lisa is responsible for a comprehensive suite of services, including the Abbot Downing Clarity signature service, customized financial and wealth transfer planning, and planning for business transitions. Lisa has provided tax and financial planning services to affluent clients and families for more than 30 years. She previously was regional managing director for Wachovia's Financial Planning Group, a predecessor firm of Wells Fargo, and spent the first 11 years of her career with Arthur Andersen where she was a senior manager of the personal financial planning and family wealth planning group. After receiving a bachelor's degree in accounting from George Mason University in Fairfax, Virginia, Lisa became a Certified Public Accountant (CPA) and a CFP® professional. As a member of the American Institute of CPAs, Lisa has served on several committees and is currently a member of the Personal Financial Planning Executive and Advanced Estate Planning Conference committees.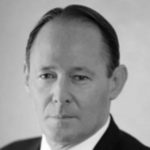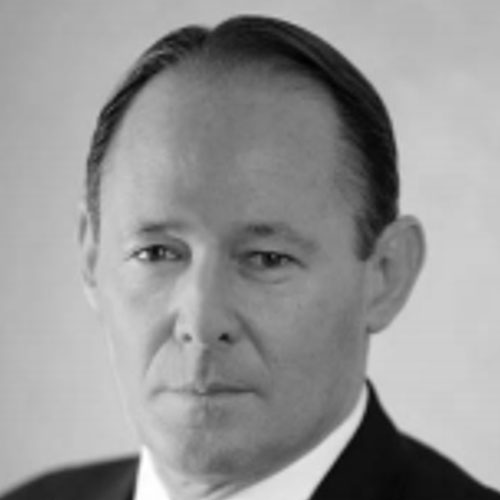 Thomas J Handler
Chairman, Advanced Planning and Family Office Group
Handler Thayer
Tom Handler is an advanced planning attorney focused on tax, business and estate planning for affluent families, family businesses and family offices. He is a managing partner in Handler Thayer and chairs the firm's advanced planning & family office practice group. Tom has been named to numerous lists of top attorneys including: top fifteen wealth planners in the U.S, Top 100 lawyers in the U.S., Leading Lawyers, Lawyers of Distinction and Who's Who in American Law. He was named U.S. Private Client Lawyer of the Year in 2017, won the U.S. Excellence in Estate Planning Award in 2016 and was named International Wealth Planner of the Year and Wealth Planning Gamechanger Lawyer of the Year, and received the Michael J. Brink Wealth Industry Leadership and Service Award in 2015.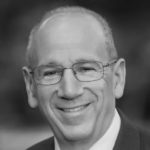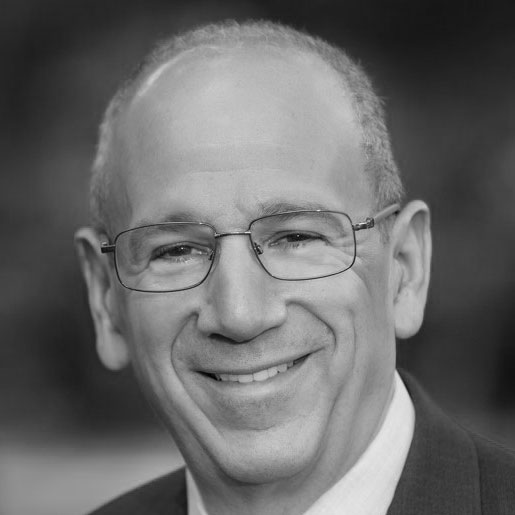 Charles Lowenhaupt
Chairman and Chief Executive
Lowenhaupt Global Advisors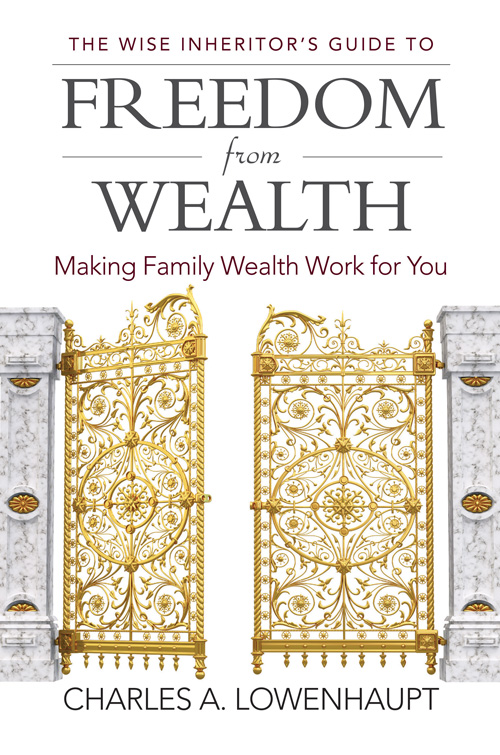 Charles A Lowenhaupt is a recognized industry leader in managing wealth for ultra-high net worth families around the world. He is also managing member of Lowenhaupt Global Advisor's affiliated firm, Lowenhaupt & Chasnoff, LLC, the US law firm that was established by Charles' grandfather in 1908.
Charles is a founding advisory faculty member of the Institute for Private Investors. He advises the Institute as an Emeritus Member and is a contributor to its programs. He is also a co-founder of the Leadership Center for Investment Stewards, a Commissioner of the St. Louis Art Museum, and a director of the Urban League of Metropolitan St. Louis.
He is also past president of Temple Emanuel in St. Louis and is a former director of Forest Park Forever and a former director of Clements Library of the University of Michigan in Ann Arbor.
He has a Bachelor of Arts degree (cum laude) from Harvard University. He also has a Juris Doctorate (Order of the Coif) from the University of Michigan Law School. He is a member of the Bar of New York and Missouri. Charles is co-author with Don Trone of the book, Freedom From Wealth, published in 2011 by McGraw-Hill. He is author of the forthcoming book, The Wise Inheritor's Guide To Freedom From Wealth.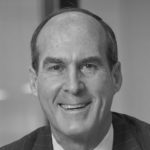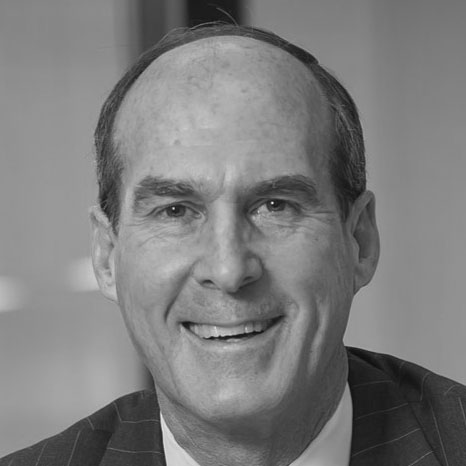 Jamie McLaughlin
Founder and Chief Executive
J. H. McLaughlin & Co.
In 2010, Jamie McLaughlin founded J. H. McLaughlin & Co., LLC, a management consulting firm focused on strategy and practice management for wealth management and investment advisory firms, private banks, trust companies, single and multi-family offices. He has over 25 years of experience in both senior operating roles and client-facing roles in the ultra-high net worth and family office segments of the industry. Previously, he was CEO of Geller Family Office Services, a partner at Convergent Wealth Advisors where he built the firm's New York office, the regional president of Mellon Private Wealth Management's New York region, and a financial advisor at Sanford C. Bernstein & Co., Inc., where he started in the wealth management industry. Earlier in his career, Mr. McLaughlin served in the Connecticut General Assembly for a decade as a two-term State Representative and a three-term State Senator.

Steve Prostano
Founder and Managing Partner
SPI Partners
In a career spanning over three decades, Steve Prostano has distinguished himself as an innovator and thought leader in the wealth management, multi-family office, and global financial services industries. Steve has served as CEO of Silver Bridge, President of Atlantic Trust and a Global Partner of Amvescap, President of Chase Global Asset Management, and an EVP of the Private Clients Group of FleetBoston Financial. He has also held senior positions with Mellon Bank and KPMG, where he began his career. Most recently at Bank of the West, Steve was a member of the Bank's Senior Management Committee and the Head of Family Wealth Advisors where he designed, built and managed the first global MFO in the US. Steve is also CPA and attorney, earning his J.D and LL.M. degree in Taxation after graduating from Boston College with a BA in Economics and Philosophy. He is a member of the AICPA, MBA and CBA and serves on the Board of the Boston College Wall Street Council.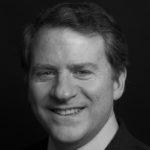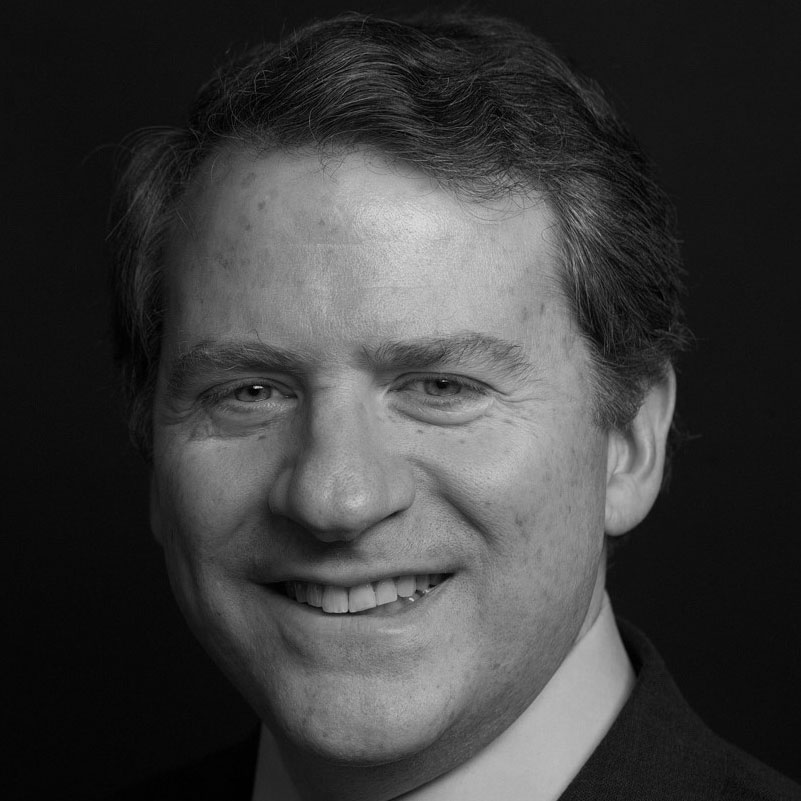 Joseph W Reilly Jr
CEO and Founder
Circulus Group
Mr. Reilly is an investment and strategy consultant to family offices. He was the co-founder and founding president of the Family Office Association, a global forum for single family offices that is based in Greenwich, Connecticut. Previously Mr. Reilly helped to start a single family office and foundation in New York where he was an investment manager for five years. He was an energy specialist focused on options and futures trading at Crйdit Agricole Indosuez in New York prior to that, and started his career at Salomon Smith Barney. Mr. Reilly has spoken on family office issues at many conferences and has been quoted in the Wall Street Journal, The Financial Times, Forbes, Bloomberg, and currently does a monthly interview series with notables in the family office world for Family Wealth Report, where he is on the advisory board. He is a founding member of the Family Office Council at Princeton University; a member of the NYU Stern Family Office Council; an advisor to the RDS Milken Family Office Council. He is an alumnus of Singularity University. Mr. Reilly has an A.L.B. from Harvard University and is president of his hometown Harvard Club.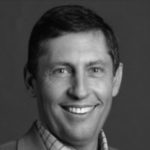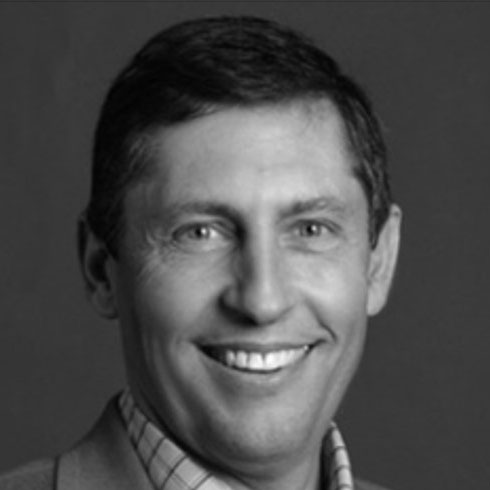 Mark Rinaldi
Partner-In-Charge
PKF O'Connor Davies
Marc Rinaldi is partner-in-charge for financial services at PKF O'Connor Davies, LLP. He has held that role since August 2005, and is based in New York. Prior to this, he was a managing partner at OBA, the hedge fund business, from July 2003 to August 2005. He worked from 1996 to May 2002 at Fairways Club, Southport, CT., and from May 1994 to May 1996 was director of central strategic trading at Bank of America.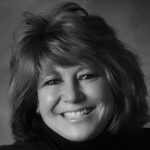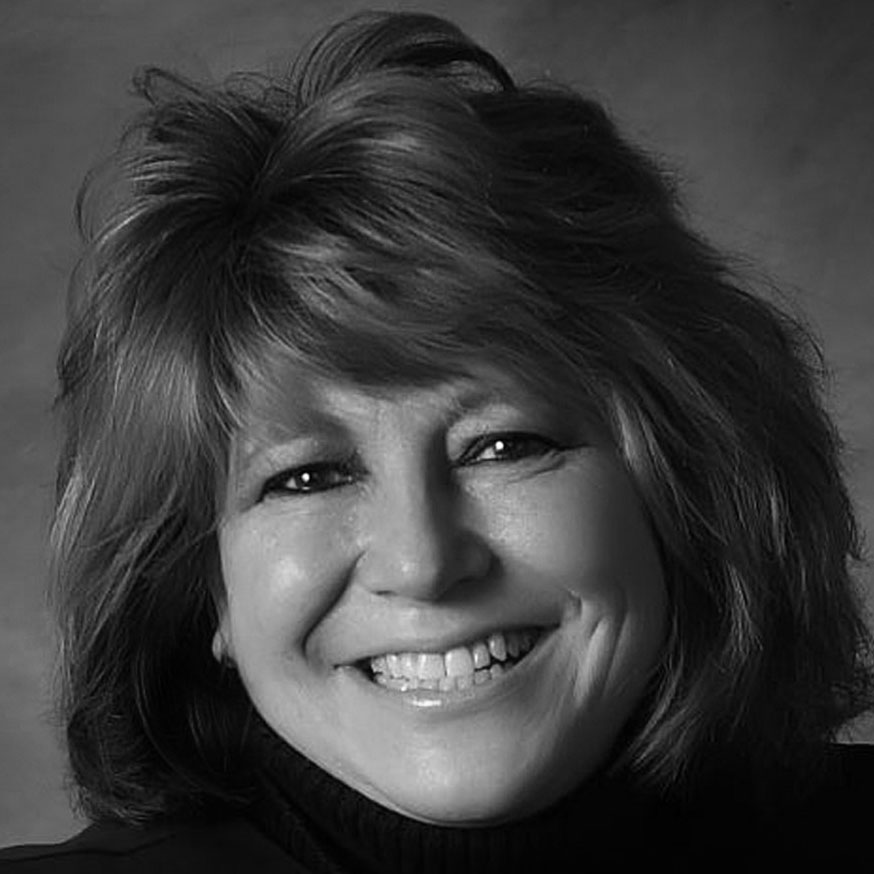 April Rudin
President
The Rudin Group
April Rudin, founder of The Rudin Group, is an acclaimed HNW wealth management, financial services, and digital marketing strategist. April is distinguished by her ability to identify critical and innovative #fintech and #wealthtech market trends, enabling clients to stay ahead of the curve. April is frequent source of expert commentary to global media, and an industry speaker on wealth, nextgen, and technology. An IBM "influencer" in wealth management and fintech, she contributes regularly to Huffington Post, American Banker, CFA Enterprising Investor, Family Wealth Report and other key trade publications. April serves on the Global Board of Directors - Hedge Fund Association (HFA), and is the Board of Advisors for NexChange – a financial services social network based in Hong Kong.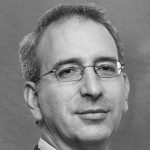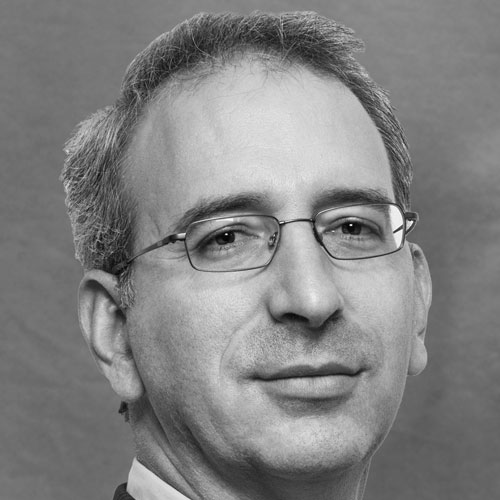 Avi Sharon
Executive Vice President and Product Strategist
PIMCO
Mr. Sharon is an executive vice president and product strategist based in the New York office. He is responsible for broad business management as well as developing and leading strategic initiatives aimed at driving growth within the traditional product franchise. Prior to joining PIMCO in 2018, he was a principal at Blackstone, where he helped launch the firm's retail alternatives initiative. Previously, he was a managing director at AllianceBernstein, where he ran multi-asset product management, led wealth management group research and marketing, and was interim head of investor relations for the firm. He has 18 years of investment and financial services experience and holds a Ph.D. from Boston University. He received an undergraduate degree from Emory University in Atlanta.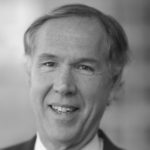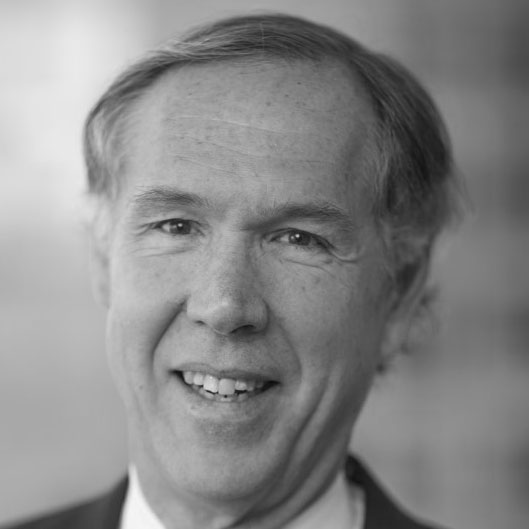 Ford Smith
Mercury Capital Advisors
Ford Smith is a member of the Mercury Capital iFunds Distribution team. Previously he was a senior consultant with NFP Executive Benefits and earlier was co-founder and managing director for IBASCO focused on monetization of municipal infrastructure assets. He was also a senior portfolio Manager for Munich Re. Ford has held various positions with Grantham Mayo, Bank of Boston, Manufacturer's Hanover, and Dana Investment Advisors. He holds a Bachelor of Science degree in Foreign Service from Georgetown University, where he was Captain of the Varsity Crew Team. Ford also earned an MBA from Boston University.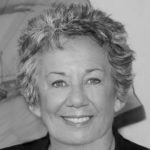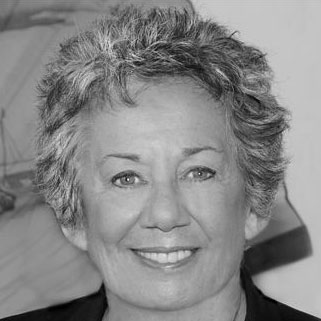 Susan Winer
Co-founder and Chief Operating Officer
Strategic Philanthropy
Susan Winer is a co-founder and Chief Operating Officer of Strategic Philanthropy, Ltd., a global philanthropic advisory firm headquartered in Chicago. Working in partnership with the clients' legal and financial advisors, the firm helps ensure that donors will feel more confident in their charitable giving and know that their philanthropic dollars are effectively spent and generating meaningful outcomes. Prior to establishing Strategic Philanthropy, Ltd., Susan was president of Stratenomics, Inc., working with closely-held and family-owned businesses to find solutions to both market and operating challenges to ensure stable and manageable growth. Earlier in her career, Susan served as Vice President of the Chicago Board of Trade, the first woman in a senior position at the Exchange. Susan is a graduate from Wayne State University, attended graduate school at the University of Michigan, and successfully completed the mediation program at the Center for Mediation Law in California.

Michael Zeuner
Managing Partner
WE Family Offices
Having joined WE Family Offices as one of its three managing partners in 2013, Michael Zeuner oversees the firm's US business. A management consultant by training, Michael has considerable experience as a leader in the wealth management industry. This included a leadership position at GenSpring Family Offices, where he was a member of the firm's operating committee and senior executive partner responsible for the firm's local family offices across the US. Before this he was managing director and global head of wealth solutions at JP Morgan Private Bank, having been head of strategy and marketing worldwide at Chase Manhattan Private Bank prior to its merger with JP Morgan in 2002. Michael is also a board member and co-founder of the Institute for the Fiduciary Standard.