About
The compliance burden continues to get heavier, with regulatory change at national, regional and supranational levels being imposed at a dizzying pace. But forward-thinking firms are using change as a chance to seize competitive advantages and position for future growth.
Appway and WealthBriefing will host a panel of industry experts as they discuss the findings of a ground-breaking research report on client onboarding trends, which was based on a survey of 211 wealth management professionals and interviews with 25 senior executives, consultants to the industry and technology experts.
Learn how an institution's response to regulatory change is today's key business differentiator and discover the major challenges facing firms worldwide, emerging game-changing industry solutions and how to transform the challenge of compliance into benefits for your business.
---
Agenda
---
logistics
Date and Time
Date:
Tuesday 30th June • 2015
Time:
12:30 pm – 1:30 pm
Venue
Address:
---
Speakers

Gillian Austin-King
Senior Programme Manager, CS-MIP Programme
HSBC Bank
Gillian is a chartered accountant, a chartered banker and a member of the CISI with MBAs in both banking and finance, and degrees in economics and law. Gillian started off in audit with Price Waterhouse before moving into industry post-qualification. She spent several years working for various financial institutions as well as working for a number years as a senior management consultant, before moving to a role as head of change at a small private bank. Gillian is currently heading up the cyber security programme for global payments at HSBC.

Pauline Egan
Client Experience Director
Galinago
Pauline is a strategy and client experience consultant with 25 years' experience in financial services. She spent the early years of her career working with ABN AMRO in Dublin and Amsterdam and followed this with a move to Jersey in 1995, where she joined Royal Bank of Canada to set up a marketing function. At RBC, she led the Affluent Business across EMEA, was head of London and latterly head of strategy & business management with executive responsibility for marketing and communications. She is a FTSE 350 Board Ready Accredited Director and is currently exploring non-executive director roles alongside her consultancy work in strategy and client experience.

Philip Schoch
Practice Lead Client Onboarding
Appway
Philip Schoch's background in banking technology spans over 10 years and 3 continents. He has led over 10 Appway client onboarding, KYC, and compliance process transformations for the world's leading financial institutions. He works to ensure that Appway's offering continues to deliver industry-specific value that responds to local and international regulatory demands. He holds an MSc in Information Management from the University of Zurich. He is the author of "Successful Steps to Client Onboarding."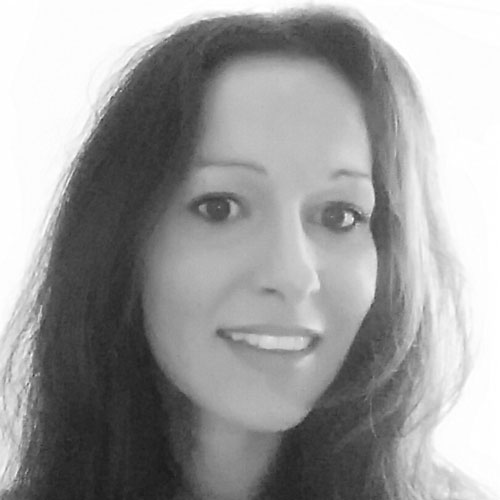 Wendy Spires
Head of Research
ClearView Financial Media
Wendy has been a wealth management journalist, researcher and consultant for a decade, covering a huge range of international markets and sub-sectors over that time. Known as a technology and communications specialist, she has written an array of in-depth reports on issues affecting private banks and wealth managers, ranging from compliance and innovation trends through to client experience, branding and marketing strategies. As well as speaking at conferences in both the UK and abroad, Wendy also regularly consults for wealth and asset managers, including carrying out research projects among end H/UHNW clients for both internal and external purposes.

Tim Tate
Director, Office of Global Chief Operating Officer
Citi Private Bank
Tim is the business lead for Citi Private Bank's business transformation initiatives focusing on digitisation and innovation. Using ever-changing client behaviors and expectations as the catalyst, Tim is coordinating the combination of new processes, new data and new technologies, including Citi Private Bank's In View platform, to create a digitally enabled banker/client engagement model.
Tim joined Citi Private Bank in 2010 as global head of client management, based in London. In this role he worked with the global COO, as well as global management teams to develop strategies and initiatives to best serve the ultra-high net worth market, strengthen client relationships, and ensure target market discipline.
Tim joined Citi in 2000 as head of business analysis for the European investment bank. In 2006 he moved to Hong Kong to lead the global banking client strategy team in Asia-pacific. Tim returned to London to lead the corporate and investment bank client strategy effort across EMEA during the financial crisis.
---
---
Register
---