Overview
Agenda
| | | |
| --- | --- | --- |
| 08:15 – 09:00 | | Registration and Breakfast |
| 09:00 – 10:00 | | Panel Session: Passing Down The Wealth: Corporate Governance And Succession |
| 10:05 – 11:05 | | Panel Session: Balancing Core And Satellite Strategies In A Wealth Management Portfolio |
| 11:05 – 11:35 | | Morning Break |
| 11:35 – 12:35 | | Panel Session: Technology Solutions In GCC Financial Services: What Are The Opportunities And Challenges? |
| 12:35 – 13:30 | | Networking |
---
Logistics
Date and Time
Date:
Wednesday 19th November - 2014
Time:
8:00 am – 2:00 pm
Venue
Mina A'Salam Hotel, Dubai
Address: Al Sufouh Rd, Jumeriha 6, Dubai, United Arab Emirates
Telephone: +971 4 366 8888
---
Speakers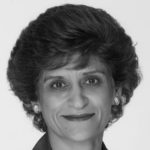 Sabila Din
Chief Executive & Founder
Din Consultants
Sabila works with global private banks, family offices and entrepreneurs across EMEA and Asia. She also matches investment from Asian family offices to alternative asset opportunity in the UK. Her work in the female economy includes - assisting banks to build female investor business, assisting female business owners scale up and championing women on family office boards. She works with the World Bank/IFC in various African and Arab countries, building financial capacity to drive SME growth and gender financial inclusion. Prior to setting up Din Consultants, Sabila held various senior roles at ABN AMRO, Asia, JWT HK, Streets Financial UK and Associate, IBM e-business fs consultancy EMEA. Sabila is chair of the Institute of Directors, City of London, financial services group and is Freeman of the Worshipful Company of World Traders.

Martin Engdal
Market Strategist & Director of Business Development, EMEA
Advent
Martin Engdal is market strategist and director of business development, EMEA, Advent Software. Martin has been with Advent for 10 years and has worked in several senior sales and business development roles supporting the extensive business growth of Advent in the EMEA region. Martin has responsibility for business development, positioning of Advent's solutions and strategic alliance partners within the wealth and asset management industry. Prior to joining Advent, Martin worked as head of client relationships and portfolio manager at Danske Bank, Alfred Berg Asset Management and Nykredit Asset Management and served as director of pre-sales at SimCorp.

Iheshan Faasee
Client Portfolio Manager, EMEA
Russell Investments
Based in London, Iheshan Faasee's responsibilities include working across multiple asset classes to generate and deliver Russell's investment propositions to the EMEA client base. Iheshan assumed this role in 2009.
In 2000, Iheshan joined Russell's investment division, holding several portfolio management and research analyst roles. Here his research included ongoing due diligence of the team's high conviction manager products, in addition to the review of Russell opinions and provided manager recommendations to Russell's consulting clients and multi-manager funds.
Prior to joining the investment division, Iheshan was a consulting analyst, with responsibility to provide client service for Russell's strategic advice to institutional clients. By working with consultants, Iheshan supported investment strategy implementation, asset allocation and recommendation for asset class structure for clients.
Prior to joining Russell, Iheshan was a credit analyst with US Bank's corporate banking division in Washington, US, from 1994 to 1996.

Khurram Jafree
Managing Director, Head of Products and Services, MENA
BNP Paribas Wealth Management, MENA
Khurram Jafree is managing director, head of products and services for Middle East & Africa at BNP Paribas Wealth Management, based in Dubai. Prior to joining BNP Paribas Wealth Management, he was director and head of investment advisory, Middle East for Barclays Wealth in Dubai and before that he was chair of the investment committee, investment director at Gerrard Investment Management, Barclays Wealth in London responsible for all discretionary portfolio management activity.
Before Barclays Wealth, he specialised in advising Middle Eastern sovereign and institutional clients on their US equity investments at Legg Mason, and at Oppenheimer & Co in London before that. He started his career in New York as a financial futures and commodities specialist.Khurram is a senior visiting fellow in the faculty of finance at Cass Business School, City University in London where he lectures on the MBA program.

Vic Malik
Director and Regional Head of Global Investments and Solutions
Barclays
Vic Malik is a director and regional head of global investments and solutions team within Barclays Wealth and Investment Management. He is responsible for delivering the the firm's investment, banking and debt solutions to clients in the MENA region. Vic has been with Barclays for eight years, working in its Dubai and London offices. Prior to that, Vic worked at HSBC in Canada and the US.

Yann Mrazek
Managing Partner
M / Advocates of Law
Yann is the managing partner of M/HQ, a Dubai based multi-services platform primarily providing for the needs of successful individuals and wealthy international families. He chiefly focuses on private wealth, tax and immigration practice and is regularly solicited as a speaker on these themes. He has vast experience advising successful individuals and entrepreneurial families with Middle Eastern exposure on implementing inter-generational wealth transfer strategies and structuring their operational assets and global wealth. He notably advises on mitigating exposure to mandatory local ownership rules in Middle East corporate vehicles and complying with Shariah succession principles. Yann is the Chair of STEP Arabia.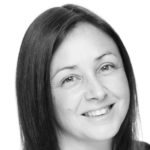 Naomi Rive
Group Director and Head of Family Office
Highvern
Naomi is a Group Director and Head of Family Office at Highvern. A lawyer by training, Naomi was called to the English Bar in 1999 and re-qualified as a Jersey Advocate in 2003.
During her time as a Partner at offshore law firm, Appleby, Naomi provided wealth-structuring advice to high and ultra high net worth individuals, international private banks and trust companies. At Highvern, Naomi leads the business' Family Office proposition as well as having oversight of all matters relating to fiduciary risk, standards and competency within the business. Naomi works closely with clients and their independent legal, tax and investment advisers to ensure the establishment and implementation of robust and sustainable wealth planning structures. Naomi has considerable experience of providing trustee services in connection with complex trust structures and sitting as a director on the boards of private trust companies.
Naomi is a member of the board of directors of Highvern Trustees Limited, Chair to the Society of Trust and Estate Practitioners (STEP) in Jersey and sits on the Jersey Finance Trusts Law Working Party.
Register
This event has already taken place.
---