Overview
The WealthBriefing European Awards 2013 took place on Thursday 2nd May 2013 at the Royal Courts of Justice, in London.
The awards programme focussed around three main category groupings: experts (individuals and teams); products and services for wealth managers and clients, and institutions of all sizes and types. These awards built upon the success of ClearView's established events business and its unique position in the global wealth management market and will focus on the European (predominantly UK and Swiss) market.
Independence, integrity and genuine insight were the watchwords of the judging process which involved specially convened expert panels in each geographical area backed up by relevant expert third party organisations.
BACKGROUND
The European awards was supported primarily by ClearView's global network of daily newswires for the wealth and private asset management communities, WealthBriefing, WealthBriefingAsia and Family Wealth Report.
Other supporting publications were Offshore Red, Executive Compensation Briefing and WealthCareers.
TIMING
The selection and judging process for the awards programme began in the summer of 2012.
The European awards were held on 2nd May 2013 at the Royal Court of Justice in London.
| | |
| --- | --- |
| 7:00 pm | Champagne Reception, Costume Gallery |
| 8:00 pm | Dinner |
| 9:30 pm | Awards Presentation |
| 12 Midnight | Carriages |
Key Dates
Judging Process
There will be two judging panels for the awards. A panel of trusted advisors who will be responsible for judging the private banking categories. A second panel of private bankers will judge the trusted advisor categories. This is to ensure that commercially sensitive information is kept confidential and to avoid conflicts of interest.
Trusted Advisor Panel

Ausaf Abbas
Managing Director
Coombe Advisors
Ausaf Abbas founded Coombe Advisors to provide strategic, business and financial advice to a network of clients and associated businesses, with a focus on family offices, the wealth management industry and growth-oriented companies. Prior to that, Ausaf had a 25-year career at Merrill Lynch and Morgan Stanley, where he held various senior management positions in both investment banking and wealth management. His international experience includes 13 years based in Hong Kong, Singapore and Tokyo, and extensive experience managing wealth businesses across the MENA region. His broad range of interests include acting as senior advisor to a real estate investment banking firm and serving as a director of TeachFirst and SEO London, two education charities.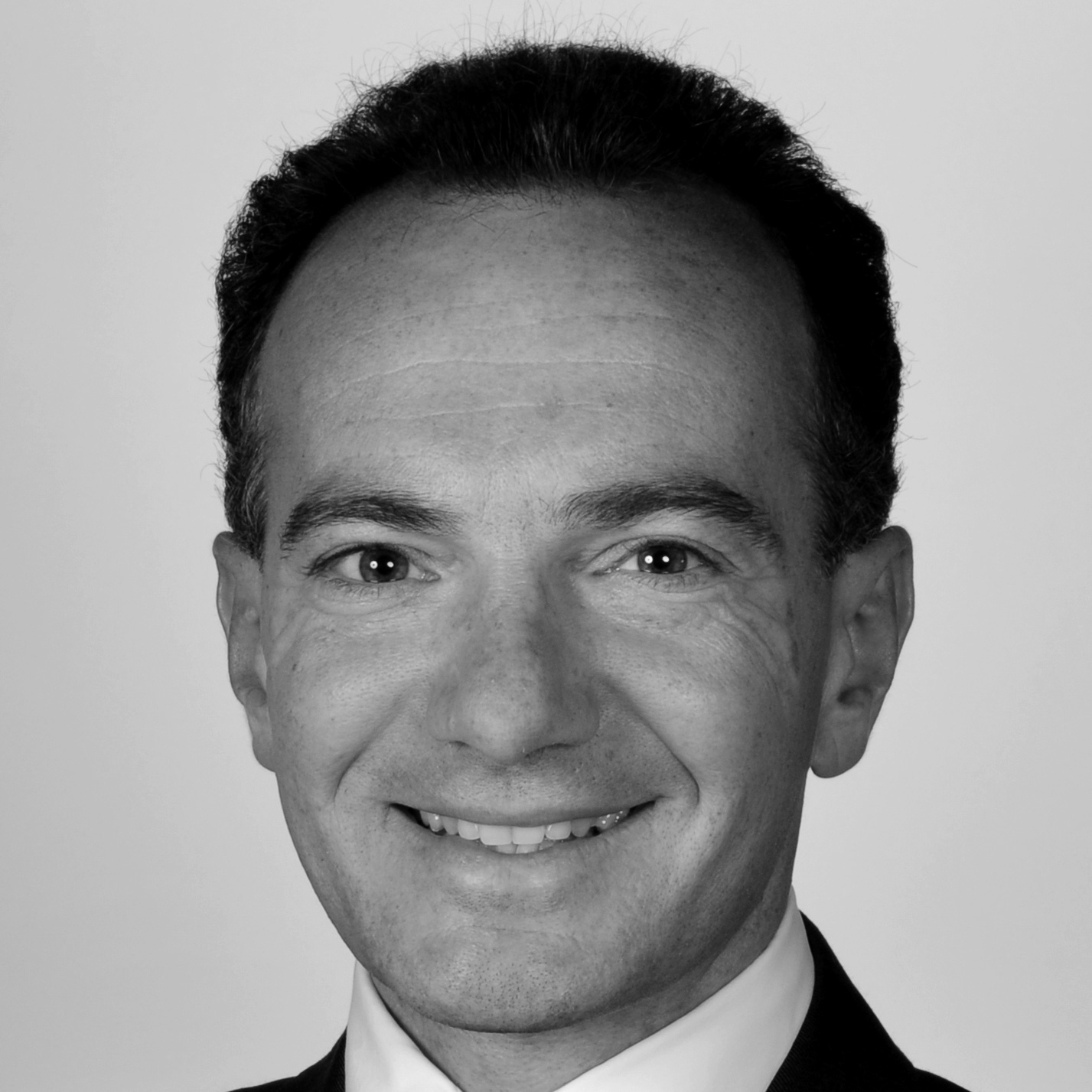 Philippe Bongrand
Founder
Philippe Bongrand Conseil
Philippe advises wealth and asset managers on growth, digital strategies and transformation issues. He has worked with more than 50 clients which are global, regional or domestic leaders – in offshore and/or onshore markets - seeking to accelerate their transformation and improve their economics. In his 28 years of experience, he worked both as a strategy consultant and having operational roles in the industry, having led functions such as strategy, business development, sales force effectiveness and marketing.

Tom Burroughes
Group Editor
ClearView Financial Media
Tom Burroughes is group editor of ClearView Financial Media, publisher of WealthBriefing, WealthBriefingAsia and Family Wealth Report. Tom has worked at ClearView since 2008, reporting on news stories, interviewing industry leaders, writing features and comment pieces, and has spoken at conferences in London, Guernsey and Vienna, among other locations. He has discussed the industry's issues on Reuters television and the BBC. Previously, Tom was wealth management editor of The Business, the weekly UK magazine run by the Telegraph Group, from 2007 to 2008. Before that, he was a correspondent in various roles at Reuters, the global newswire. Between 1994 and 2000, he was a reporter for Market News International, a New York-headquartered newswire.

Sebastian Dovey
Former Managing Partner and Co-Founder
Scorpio Partnership
Sebastian is managing partner and co-founder of Scorpio Partnership, established in 1998. The firm is the pre-eminent strategic R&D business hub of the global wealth industry and as of 2014 is owned by Aon Group. Over two decades it has established the now accepted practice of studying the financial habits of the rich and their advisors globally to assist corporate clients in becoming more profitable. In this, Sebastian supports the multinational teams around him in managing their development and execution of creative strategic recommendations surrounding marketing, client journey, business development, brand, M&A, strategy and business efficiency in companies that serve the wealthiest in the world.

David Kilshaw
Partner, Private Clients
EY
David Kilshaw is a tax partner with EY in London, where he advises on all aspects of personal taxation. His clients include family offices, non-doms and entrepreneurs. Prior to joining EY , David for many years lead KPMG's private client practice and before that David was a partner in a leading private client law firm. David lectures widely on private client matters.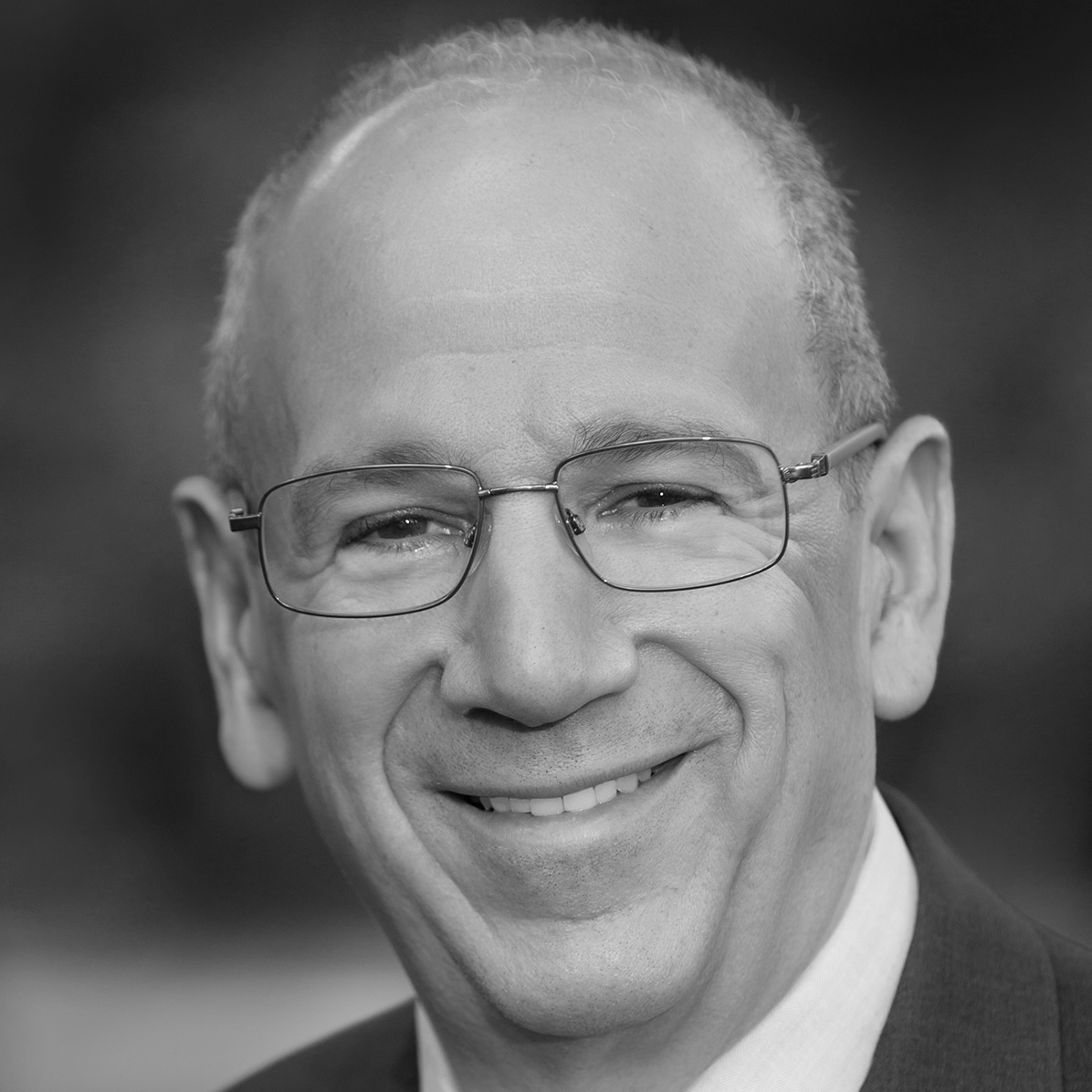 Charles Lowenhaupt
Chairman and Chief Executive
Lowenhaupt Global Advisors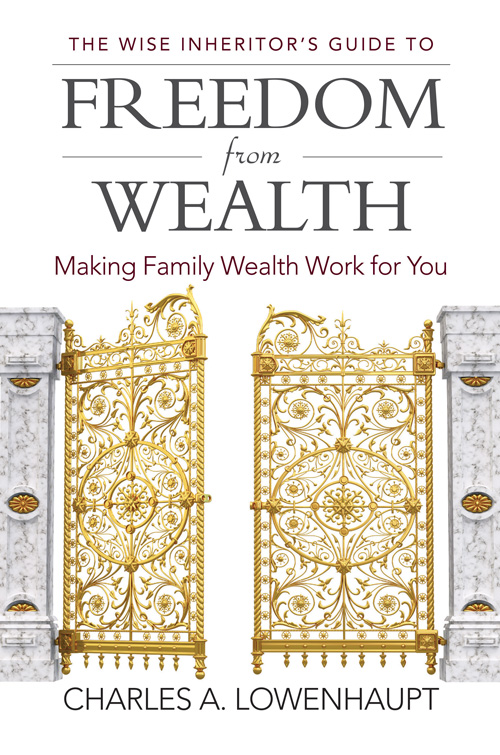 Charles A. Lowenhaupt is a recognized industry leader in managing wealth for ultra-high net worth families around the world. He is also Managing Member of Lowenhaupt Global Advisor's affiliated firm, Lowenhaupt & Chasnoff, LLC, the first U.S. law firm to concentrate on tax law and established by Charles' grandfather in 1908. Charles is a Founding Advisory Faculty member of the Institute for Private Investors. He advises the Institute as an Emeritus Member and is a contributor to its programs.
Charles is co-author with Don Trone of the book, Freedom From Wealth, published in 2011 by McGraw-Hill. He is author of the forthcoming book, The Wise Inheritor's Guide To Freedom From Wealth. In 2011, Private Asset Management magazine named Charles one of the most 25 influential people in wealth management and family office services.

Philip Marcovici
Offices of Philip Marcovici
Philip Marcovici is retired from the practice of law and consults with governments, financial institutions and global families in relation to tax, wealth management and other matters.  Philip was the founder and CEO of LawInContext, the interactive knowledge venture of Baker & McKenzie, and was one of the founders of the firm's global wealth management practice.  Philip was a partner of Baker & McKenzie before retiring at the end of 2009.  In addition to his years of international tax practice in Hong Kong and Zurich, Philip has also practiced law in New York, Vancouver and British Columbia.

Osmond Plummer
Managing Director
Wealthcoaching.ch
Osmond Plummer, is a Geneva-based wealth management expert active internationally as a trainer, coach and adviser of wealth management professionals. He is a senior lecturer in finance at the London Institute of Banking & Finance and visiting faculty at EU Business School in Geneva. Osmond worked in private banking in Guernsey, Hong Kong and Dubai prior to moving to Geneva in 1999. The Swiss correspondent for WealthBriefing and the founder of www.wealthcoaching.ch, Osy holds an MBA from Warwick University Business School and PGCHE in Banking & Finance. He is a fellow of the Chartered Institute of Bankers.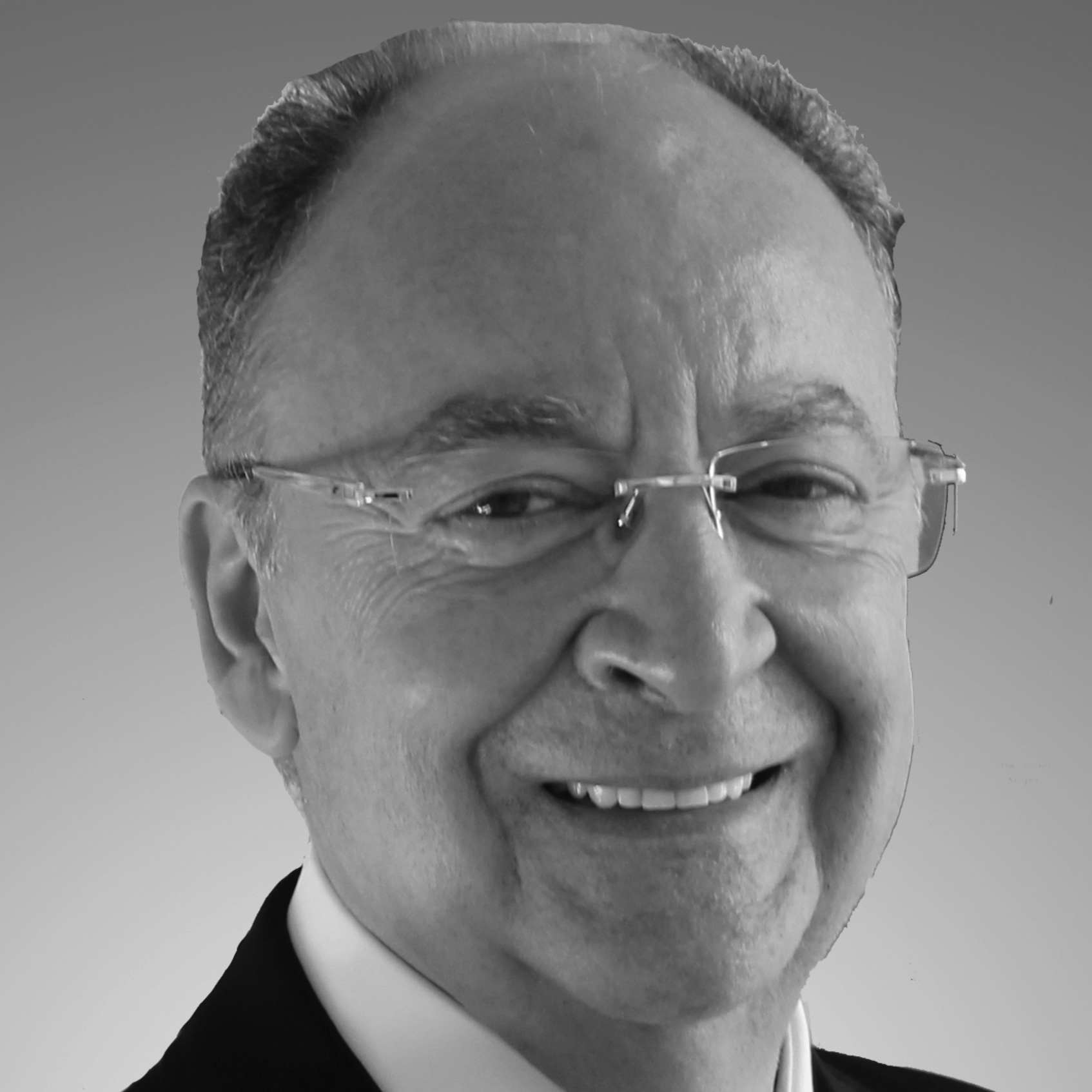 Ray Soudah
Chairman and Founding Partner
MilleniumAssociates
Ray Soudah is the founding partner and chairman of MilleniumAssociates, the independent international M&A and corporate finance advisory firm based in Switzerland and the UK. Founded in 2000, MilleniumAssociates specialises in M&A and advisory services for the global financial services industry with particular focus on the global wealth and asset management sectors. Ray has extensive multicultural and multilingual wealth management and private banking/investment banking expertise, having held senior positions with Citibank, SBC/UBS, Cedel Bank, the National Bank of Bahrain, Midland Montagu Investment Banking, and Midland Montagu Securities working in territories as diverse as the US, Asia, the Middle East and Europe in addition to Switzerland.

Ian Woodhouse
Senior Business Advisor
Orbium
Ian is a trusted business and technology advisor to private banks and wealth managers, helping executives and boards to keep ahead as the industry enters a period of unprecedented change.  With industry knowledge, process domain expertise, an extensive network, multiple project experience and awareness of evolving good practices, he helps firms to future proof their businesses.  Through providing a balanced approach to business, regulatory and technology issues, he assists firms to assess and design their change initiatives to deliver focused and timely improvements.  Ian also provides thought leadership and insights on industry relevant topics through executive briefings, white papers and conferences.  He also mentors and guides Orbium's innovative fin-tech, reg-tech and software partnerships.
Private Bankers Panel

Richard Charnock
CEO
Standard Life Wealth
Chief Executive Officer of Standard Life Wealth, the Discretionary Fund Management business for ultra-high network private clients and a wholly owned subsidiary of the Standard Life Group. He is also Head of Investment Propositions for the UK market and sits on the UK Executlve.
Richard was previously Chief Executive of ING subsidiary , Williams de Broe, an institutional brokerage and private client business and prior to that Chief Executive of Lloyds TSB Private Banking and Lloyds TSB Stockbrokers.
He is fellow of the Chartered Institute of Securities and Investment and Chairman of the CISI Ethics and Integrity Committee. Richard is also a member of the Worshipful Company of International Bankers and the Cornhill Club.

William Drake
Co-Founder
Owl Private Office
Co-founder of Lord North Street Private Investment Office, which was sold to Sandaire Investment Office in 2014, William Drake is a co-founder of Owl Private Office and chairman of RFR Property Private Office.  A barrister and US attorney, William worked in the investment and corporate finance business from 1979 at Kleinwort Benson and Granville before establishing Lord North Street in 2000. He has advised public and private companies and their owners on a wide range of matters. He is an experienced participant in investment committees , non-executive director and chairman.

Ian Ewart
Managing Director
Coutts
Ian Ewart is managing director and global head of products, services and marketing at Coutts and a member of the executive committee of Coutts, the RBS Group's communications & marketing board and a director of Adam & Company.
Ian's career has been in business development, strategy and marketing in international private banking and asset management. He has held a number of senior positions, notably at Barclays, HSBC and Paribas.
Of Swiss and British nationality he was educated in the UK, US and France; he is particularly focused on client experience in financial services.

Jamie Macleod
Chief Executive
Berry Asset Management
From 1990 to 1999, Jamie MacLeod was managing director of Scottish Widows Fund Management and head of global business and client services for SW Investment Management. Between 1999 and 2002 he was head of UK and European retail business at Investec Asset Management, as well as a member of the global executive. In June 2002, Jamie joined Skandia Group and founded Skandia Investment Management as chief executive. In 2007, he was appointed CEO of Skandia Investment Group. He also served on the global executive management board of Skandia Group. In September 2010, Jamie joined Berry Asset Management as CEO, acquiring a 20% shareholding in the company from Bordier & Cie. He now sits on the bank's group management board.

Tom Slocock
Managing Director
Deutsche Bank Wealth Management
Tom Slocock is the head of the global investment group within Deutsche Bank Wealth Management, responsible for sourcing, selecting and recommending investment opportunities for wealth management clients globally. He took on this role in late 2015 after almost seven years as CEO of Deutsche Bank's UK wealth management business. He joined Deutsche Bank after a decade at Credit Suisse. Tom has spent his entire career in the wealth management industry. His focus has been leading teams and businesses, working with wealthy and sophisticated UK based individuals and families and helping to source bespoke solutions tailored to their specific needs.
Finalists
K-BASED PRIVATE BANK AWARDS
BEST:
DOMESTIC CLIENTS TEAM
INTERNATIONAL CLIENTS TEAM
HNW TEAM
UHNW TEAM
WEALTH PLANNING TEAM
---
SWISS-BASED PRIVATE BANK AWARDS
BEST:
INTERNATIONAL CLIENTS TEAM
HNW TEAM
SWISS PRIVATE BANK – UHNW TEAM
---
EUROPE-BASED PRIVATE BANK AWARDS
BEST:
DOMESTIC CLIENTS TEAM
INTERNATIONAL CLIENTS TEAM
UHNW TEAM

WEALTH PLANNING TEAM
---
INVESTMENT MANAGEMENT AWARDS
BEST:
SPECIALIST WEALTH MANAGER
PRIVATE INVESTMENT MANAGER
INVESTMENT PRODUCT PROVIDER
NON-TRADITIONAL INVESTMENT MANAGER
---
MARKETING CAMPAIGN AWARDS
BEST:
ONLINE CAMPAIGN
BRAND LAUNCH
---
PRIVATE CLIENT AWARDS
MOST EFFECTIVE:
LEGAL TEAM
TAX AND ACCOUNTANCY TEAM
TRUST COMPANY
---
WEALTH MANAGEMENT TECHNOLOGY OFFERING AWARDS
BEST:
FRONT OFFICE SOLUTION
TRANSACTION PROCESSING SOLUTION
GLOBAL CUSTODIAN
---
OTHER WEALTH MANAGEMENT AWARDS
BEST:
INTERNATIONAL FINANCIAL CENTRE
M&A Deal
CHARITY TEAM
LEADING INDIVIDUAL (also including rising star)
Jamie Berry
Chief Executive
Berry Asset Management


Daniel Freedman
Managing Director
London & Capital

Tim Gregory
Saffery Champness

Jon Needham
Head of Fiduciary Services
Societe Generale Private Banking

Andrew Fisher
Chief Executive, Towry
Venue
Royal Courts Of Justice
Address: Strand, London WC2A 2LL
---
Tickets
Winners
Photographs
Previous Attendees
no Data
Testimonials