About
Wealth and asset managers the world over are urgently seeking ways to optimise the way they make and manage investment portfolios. Sudden shifts in the investment landscape have become the new normal, while both clients and regulators alike are putting the value institutions deliver under unprecedented scrutiny. In a fast-moving world, constructing portfolios that are demonstrably suitable for investors and efficiently managing them has become fraught with complex challenges.
This wide-ranging learning event will address the most urgent issues facing institutions today and point the way forward for firms seeking to thrive rather than just survive as pressures mount. Topics for discussion will include:
The extent to which discretionary investment portfolios can – and should – be customised for the ultimate benefit of investors
How investment preferences are changing amid the rise of robo-advice, and how portfolios can best reflect clients' evolving wants and needs
Where institutions can really differentiate their investment offering and foster long-term, trusted advisor relationships
How institutions can maximise portfolio performance and operational efficiency while also minimising risks
---
Agenda
08.15 – 09.00 Registration and refreshments
09.00 – 10.30 Panel session and Q&A
10.30 – 11.00 Networking
---
logistics
Date and Time
Date:
Wednesday 22nd February • 2017
Time:
8:15 am – 11:00 am
Venue
Equinox, Swissôtel The Stamford
Address: Equinox, Swissôtel The Stamford, 2 Stamford Rd, Singapore 178882
---
Speakers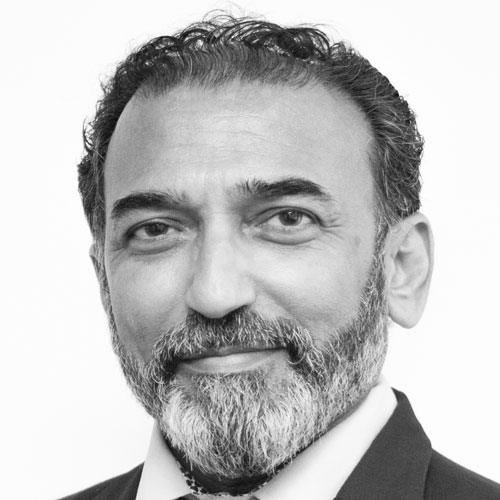 Rohit Bhuta
Chief Executive Officer
Crossinvest (Asia) Pte. Ltd.
Rohit Bhuta has over 25 years of experience across eight key markets globally with background in asset management, investment banking, private banking and wealth management. He has worked with the Macquarie group for over 22 years in various capacities and geographies including Australia, Singapore, Malaysia, South Africa, Hong Kong and India. He worked in the UK (2 years) and New Zealand (2 years) prior to joining the Macquarie Group.
He has held senior leadership and strategic roles over the past 14 years, spanning multiple layers and levels of accountability: from that of a Chief Executive with complete accountability of delivering the culture, strategies and business profitability to being a board member responsible for setting the strategies and business goals and having the ultimate accountability to the shareholders, clients and the regulators. 

Mike Buffini
Associate Partner
St. James's Place Wealth Management
Mike has been working in wealth management for over 28 years looking after expatriate clients of many nationalities while based in locations such as Hong Kong, Belgium, Spain, Isle of Man and now in Singapore.
His broad experience in wealth management and business propositions allows him to structure client portfolios or saving for university, school fees or pension provisions. As a wealth manager familiar with Trust structures, Foundations and other tax beneficial arrangements, Mike assists corporate organisations looking for specialised advice for their clients.
Mike assists Founders, Owners, CEO's and MD's of companies in assessing their business risks against the sudden loss of a key employee or leader and implementing strategies and solutions with them, allowing their company to survive a potentially destructive period in its life.
In 2013 he became a Chartered Wealth Manager and in 2015 joined St James's Place here in Singapore.

Sanjay Guglani
Chief Investment Officer
Silverdale Funds
Sanjay Guglani is the Chief Investment Officer of Silverdale Funds. He has been investing in Asian emerging markets for over 25 years. He directly manages Silverdale Bond Fund (an internally leveraged Investment Grade USD Bond fund, ranked by Bloomberg as amongst Top-5 Asian Funds), as well as Silverdale India Equity Fund (investing into India equities while hedging INR risks, ranked by Eurekahedge as amongst Top India funds).
He is Founder-CEO of Silverdale Capital, a Monetary Authority of Singapore licensed fund management company.
Earlier, at Silverdale UK, Sanjay channelized over US$ 4 billion of investments into Asian emerging markets. He was instrumental in creating offshore equity and derivatives market for mid-cap Indian corporate.
Sanjay is Sloan Fellow from London Business School, Chartered Accountant, and Management Accountant.

Kaushiq Kodithodika
Regional Sales Director
SS&C Advent
Kaushiq Kodithodika joined SS&C Advent in 2006 and is now Regional Sales Director, responsible for sales and business development of SS&C Advent products and solutions in the Middle East and APAC. Kaushiq has over 20 years of direct sales experience providing strategic software solutions to the Banking and Finance industry. Prior to SS&C Advent, Kaushiq worked as sales and key account manager of SWIFT and AML solutions at EastNets and business development manager at Logical Access S.A Kaushiq holds a Master of Business Administration in Finance and Marketing from University of Madras, India.

Puneet Matta
Managing Director
UBP Private Banking
Puneet Matta is Market Head for UBP's Non-Resident Indian business in Asia, and is also leading the bank's efforts with External Asset Managers
Based in Singapore, he is responsible for developing regional strategies to attract and retain key clients and enhance client satisfaction in support of the NRI client proposition across Asia.  Leading the teams of NRI bankers, Puneet is tasked with driving a proactive sales management culture and leading the teams to achieve financial targets. He is also leading the bank's efforts in engaging with External Asset Managers in the region.
Puneet has over two decades of corporate, investment banking and private banking experience.  He joined Coutts in 2012, and was Chief Executive Officer for the India business for Aon prior to Coutts.  He has also previously worked at Credit Suisse in India as head of the bank's wealth management business in India, and at Citibank in India, where he held senior leadership mandates across corporate and private banking.

Mark Smallwood TEP
North Asia Coverage Team Head – Singapore
Deutsche Bank Wealth Management
Mark Smallwood is a Managing Director. He is based in Singapore.
In his current role he is responsible for several Singapore based coverage teams which report into the North Asia market team. Included within these teams is the External Asset Manager Team which serves Family Offices, External Asset Managers and Financial Intermediaries.
He has been with Deutsche Bank since 2003, when he spent six years in Geneva as Global Head of Insurance Solutions before moving to Singapore where he spent five years as Head of Wealth Planning for APAC. From 2013-2015 he was based in Hong Kong as the Head of Franchise Development and Strategic Initiatives for Deutsche Asset & Wealth Management, and has returned to Wealth Management in Singapore post the demerger of the Asset and Wealth Management businesses.
Prior to joining Deutsche Bank (1994-2003) he owned and operated a multi-family office in the Caribbean incorporating a trustee, corporate services, insurance and asset management company.
Prior to this he was a relationship manager and branch head with Sedgwick Financial Management Ltd, (now part of Marsh Inc.) n the City of London (1988-1994).
CHAIRMAN
---

Andrew Deane
Asia Publisher and Head of Business Development
WealthBriefingAsia
Andrew is one of the original founders of WealthBriefing, Asia Publisher for WealthBriefingAsia and leads the business development in the region. He has over 30 years of experience in Financial Services and has specialised in Wealth Management and Private Banking since 2000. Andrew has built an extensive global network of contacts in the industry to CEO level. He splits his time between Singapore, London and Hong Kong.
---